Tip: Make the Most of your 404 Page
03 May 2017
10:04 AM

Markus Karlsson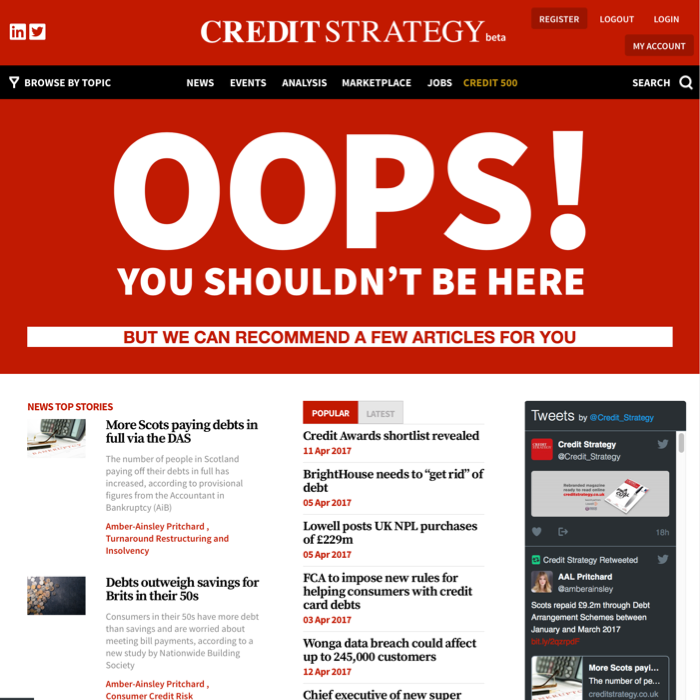 I love a good idea, and really like the new 404 pages on the Credit Strategy site.
Instead of showing a sitemap, which makes sense on most sites, they will show you the latest headlines and Tweets when you get lost. A great way to engage readers who might otherwise browse elsewhere.
Experience it here: Credit Strategy 404.