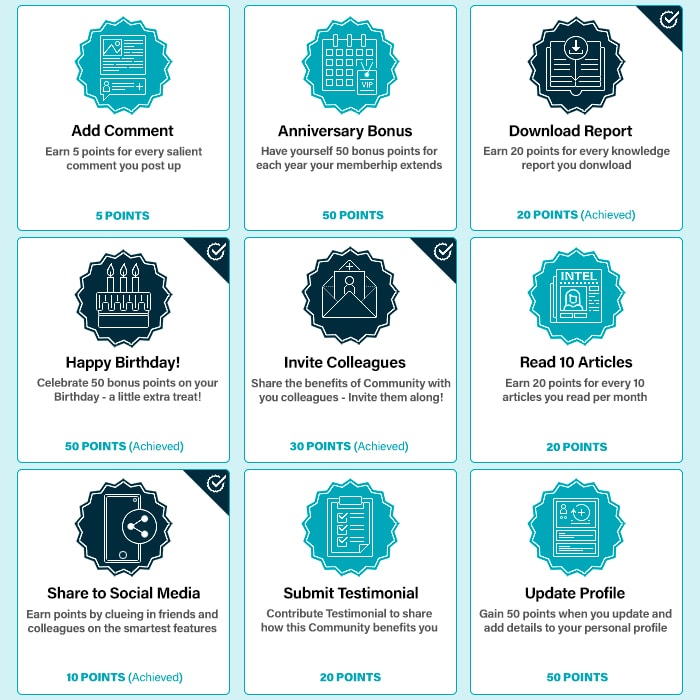 2020AFOInsLoyaltyScheme700-min
You may have picked up on the fact that we recently re-introduced display-side badges back into Affino for AgriBriefing's recent FG Rewards Loyalty Scheme. In fact for that project we developed two NEW core components for Affino :
Badge Channel Type : An improved display-framework for the Conversion Event Badges - which initially display rows of Achievable/Unclaimed Badges as default - and then Claimed/Achieved Badge status as appropriate. For FG Rewards they also use the Channel Thumbnail Image and Channel Details as an introduction before the Badges listing
Rewards Design Element : This Design Element typically sits beneath the Prime Content Design Element which accommodates the main introduction and rows of the Badge Channel. This displays the individual Rewards which the claimed Badges - or specifically what their accumulated points values can be exchanged for. Rewards are Product Template Articles usually restricted by 'Number Of Store Credits Required'.