24 Nov 2014 5:33 PM

Popular

Comments

Profile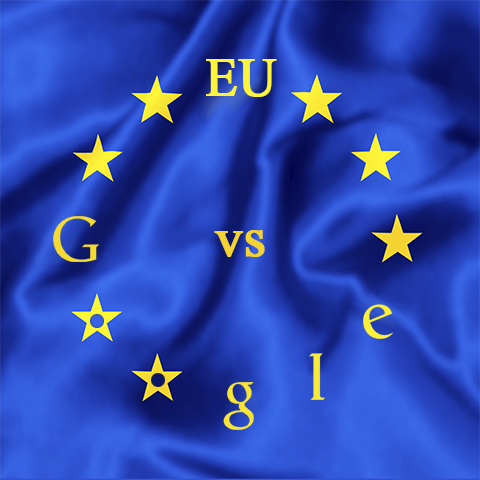 Those dastardly Eurocrats are now threatening to break up Google, not that they really have any jurisdiction over the make-up of an American Company - but German MEP Andreas Schwab is sponsoring a draft motion for the European Parliament to consider ways to unbundle Google's principal parts.

For me, this follows hotly on from the 'unbundling' of Lloyds Bank - another great EU initiative, which bundled me into a bank where I had no say in the process - I was unceremoniously dumped out of Lloyds into TSB, despite long-standing Lloyds VIP Platinum account status (25 years) and vehement protestations from myself.

In fact this is another gauche attempt by the German media barons to punish Google after their pathetic 'Leistungsschutzrecht' initiative failed - you can read about that in my previous 'Germany vs Google' post. This time around though, Germany is looking to gain support from France and Spain - whose media barons also bear grudges against Google.

This is all about Google's dominant position as Search Engine provider really, where Bing is the second placed competitor and looks to be making the most significant recent headway since it started powering Yahoo Search back in 2009. Firefox, just last week, announced that they would be switching to Yahoo Search as their default browser search option (therefore Bing!).

Like most others way back in the early days of the Internet I used to use Yahoo (powered by Inktomi). When Google first arrived with its simple search box layout I thought it overly simple and elected to stay with Yahoo for several months, until I realised that Google provided a far better, more intuitive level of service. Over the years I have tried all the different offerings of Search Engines, but continually return to Google as my first choice of preference. The vast majority of web users really only consider Google and Bing, just like the majority of smartphone users only consider Apple and Samsung even though there are an enormous variety of other competitors available.

Germany in particular, with its very traditional industrial heritage, has been very slow to invest in Internet innovation. In all of Europe, the UK easily leads the pace in innovating clever web technologies and developing smart Internet services - retail and otherwise. No other

...

Add Comments
|
permalink
|
email this
|

|





20 Nov 2014 12:07 AM

Popular

Comments

Profile
Tags:
youtube
,
SoundCloud
,
Amazon
,
iTunes
,
Spotify
,
Digital Music
,
MP3
,
Music Industry
,
Taylor Swift
,
Music Streaming
,
Music Technology
,
Music Discovery
,
Music Promotion
,
Value of Music
,
Streaming Revenues
,
Bob Stanley
,
Pop Music
,
History of Music
,
Music Evolution
,
Music Industry Evolution
,
Vinyl Music
,
Recorded Music
,
Analogue Music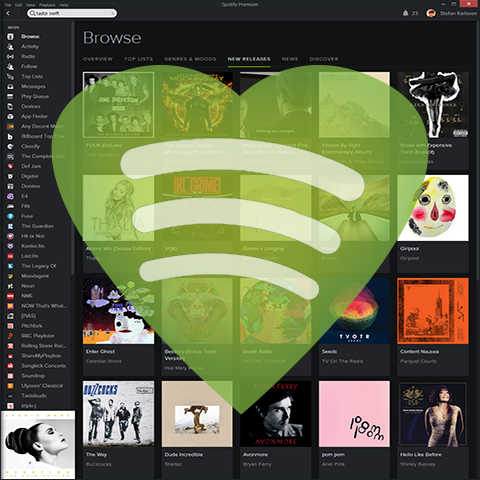 Taylor Swift is not the first to remove her entire catalogue from Spotify and nor will she be the last. Following on from her disingenuous pretense at offering better service to UK fans by forcing them to buy her whole pre-release album instead of being able to download individual promo tracks like the rest of the world could do. It's not a surprise that she's taken these latest extreme measures, but the reasons she gives are nothing more than record label bulls**t spin - in an attempt to divert attention away from a pretty blatant act of profiteering - which is to say that she removed all her music from Spotify so that the only way her fans could access it legitimately was via fully purchasing / owning the album and thus ensuring higher sales revenues... of course her less fastidious fans can still listen to her back-catalogue via Vevo, YouTube, Dailymotion, and a million other video and mp3 serving websites - the vast majority of which pass on absolutely no revenues to Taylor or her record label.

I myself am a huge music fan, not particularly of Taylor Swift, but I buy on average 2-3 albums worth of music each week - via iTunes, Amazon, Beatport and Juno Download etc., I am also a premium subscriber to Spotify whose services I really love - I still live in hope for proper full-range 'Spotify' -like services for Films, for TV and for Books. Long have we heard the music industry and particularly certain old-fashioned (backward looking?) echelons within it bemoaning the diminishing fortunes of the industry - compared with its heyday in the 70's and 80's - seemingly totally oblivious to ever evolving changes in society and in technology.

Let's then not forget to review the entire history and evolution of popular music, and how mainstream American radio is still very much influenced by payola-like dynamics - or pay-for-play. Bob Stanley (Saint Etienne + Yeah Yeah Yeah: The Story of Modern Pop) traced the origins of modern pop back to the 50's and the start of the 45rpm vinyl records which fuelled the earliest pop charts. Records were initially seen as promotional tools to ensure radio-play in order to get more members of the public to attend concerts. The peak of record-buying was reached in the late 70's / early 80's - where the records became an artist's main source of

...

Add Comments
|
permalink
|
email this
|

|





11 Nov 2014 11:13 AM

Popular

Comments

Profile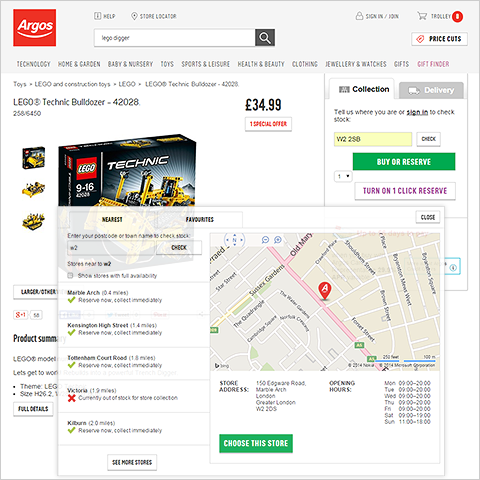 Throughout this year I've been talking about the key challenges High Street Retailers face with trying to consolidate their online / offline inventories - so that shoppers can be sure of the likelihood of their obtaining what they seek when they venture into town. In numerous posts over the years I have highlighted my disappointment about making the usual weekend pilgrimage into town - only to find that most of what I was after is either not stocked by the particular branch I happen to end up in, or is recently out-of-stock.

I have cited Phonica and Forbidden Planet before - whose inventories are somewhat in sync with their websites, and I can check with some surety before I set off. Neither one has a same-day reservation facility yet, but if I set off early enough, I can usually guarantee a favourable result.

This is also the second time I have secured a new iPhone by reserving one for in-store collection the night before. Admittedly I was compelled to venture a little further afield this time to get my first choice of model (Apple Store at Watford Mall), but the fact that I could reserve and knew that my phone was waiting for me, more than offset the extra miles I needed to go to obtain satisfaction.

As shared previously too, I still vividly recall two particularly vexing examples of poor customer service - both happened on Regent Street - in the pursuit of shoes at Hugo Boss and a jacket from Banana Republic. In the first instance my size was out-of-stock at Regent street, but I had to forcibly cajole the shop assistant to ring each of the other London branches in turn - until we secured a pair at Brentwood. I then had to plead and negotiate to have those shoes conveyed to said branch for easy pick-up the following week. At Banana Republic it was more a case of 'missing stock' in that the computer said they had 2 in stock at Regent Street, but the assistant could not find either anywhere. I was sent to the Long Acre branch where a similar scenario played out in unusual déjà-vu fashion. I eventually secured said jacket when returning to the Regent Street store later in the day, and finding the mystery jackets now featuring prominently on display.

It is quite a common scenario thought that I venture into town in high spirits and return at the end of the day wholly empty-handed and deflated

...

Add Comments
|
permalink
|
email this
|

|





04 Nov 2014 5:02 PM

Popular

Comments

Profile
Tags:
ecommerce
,
Affino
,
IMRG
,
e-Retail Sales Index
,
eCommerce Industry Benchmarking
,
IMRG Automated e-Retail Benchmarking System
,
Retail Benchmarking
,
Automated Retail Benchmarking
,
Affino Social Commerce Platform
,
Graeme Howe
,
Phil Clark
,
Fillip Media
,
Digenie Productions
,
e-Retail Benchmarking System
,
e-Retail
,
Ecommerce Industry
Circa 10 minute video interview of Graeme Howe, Joint Managing Director of IMRG by Phil Clark, Director of Fillip Media.
Phil Clark questions Graeme on IMRG's Member Services, the state of the e-Retailing Industry, and the background to the e-Retail Benchmarking System, its benefits to retailers, and the 9 month collaboration with Affino to develop this new service.
Highlights include:
"Since 2009 e-retailing has achieved double digit growth every year, this year we are forecasting a growth of just over 14%"
"Our e-Retail Sales Index now collects over 44 KPIs"
"A retailer might think they are doing extremely well, but how does that compare to their competitors"
"Affino, one of IMRG's supply members, came up with the idea of sampling, and suddenly the lightbulb went on"
"We needed the dashboard to work across all platforms, wherever that retailer was located..."
Video production and editing by Digenie Productions

1 comment
|
permalink
|
email this
|

|





29 Oct 2014 6:09 PM

Popular

Comments

Profile
Tags:
social commerce
,
Affino
,
IMRG
,
Digital Business
,
IMRG e-Retail Index
,
IMRG e-Retail Benchmarking System
,
IMRG Automated e-Retail Benchmarking System
,
Retail Benchmarking
,
Retail Performance Benchmarking
,
Automated Benchmarking
,
Automated Retail Benchmarking
,
Automated Digital Business
,
Affino Social Commerce Platform
,
Affino Digital Business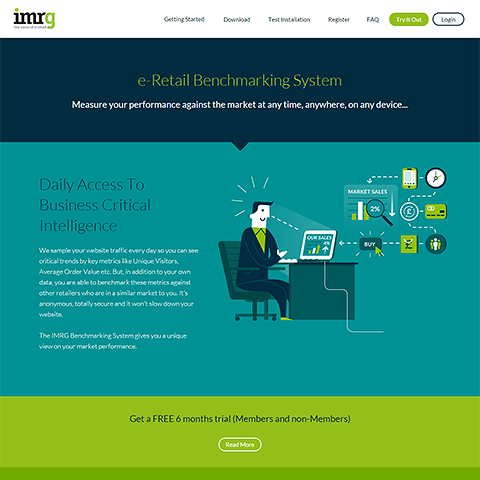 We at Affino are very proud to share the culmination of a 9 month collaboration with IMRG. The fruits of our labours have brought forth a truly smart, automated web-enabled service for retailers, powered by our own Affino Social Commerce Platform. The full details are set out in the following recently minted press release:

London, 27 October 2014: IMRG – the UK association for e-retail – is pleased to announce the launch of the e-Retail Benchmarking System, powered by the social commerce specialists, Affino.

The first of its kind, this automated system allows online retailers to measure their performance against a quorum of similar retailers (for example, young fast fashion retailers) on a daily basis (the day after the data has been submitted) from a PC, tablet or smartphone.

Offering instant access to business critical KPIs such as average basket value, unique visitors, checkout abandonment and conversion rates on a unique personalised dashboard, the IMRG e-Retail Benchmarking System makes it easy for online retailers to measure up to 12 months' user behaviour, traffic and overall performance and then make a comparison against the rest of the e-retail market. Benchmarks can be filtered to suit the company and each KPI is displayed as an interactive and user-friendly graph.

As the e-Retail Benchmarking System uses just a simple line of JavaScript (similar to Google Analytics) to automatically track all the KPIs and provide measurable data, this clever system will not slow the website down. The core of the system is a highly secure, smart asynchronous sampling engine.


With over 1,000 retail members, IMRG feel they are well-placed to launch the e-Retail Benchmarking System as an addition to the series of monthly and quarterly Indexes (e-Retail, m-Retail, Quarterly Benchmarking and Delivery) for the e-retail industry. Having handled data securely for over 14 years, IMRG has ensured that all information provided by online retailers who join the IMRG e-Retail Benchmarking System is completely anonymous and totally secure.

Graeme Howe, Managing Director of IMRG, comments: "IMRG have been providing the e-Retail Industry with benchmarking information for over 14 years and this new system represents a significant leap in the service we can provide to our retail members. Retailers will be

...

2 comments
|
permalink
|
email this
|

|





27 Oct 2014 5:40 PM

Popular

Comments

Profile
Tags:
Spotify
,
Geo-blocking
,
Digital Media
,
Music Industry
,
Netflix
,
Entertainment Industry
,
Album Releases
,
Single Releases
,
Staggered Releases
,
Staggered Releasing
,
Not Available in Your Region
,
Region Code
,
Region Lock
,
Viewing Limits
,
Consumer Rights
,
Digital Television
,
DVD Playback
,
Locked DVD
,
Now TV
,
Crunchyroll
,
Amazon Instant Prime Video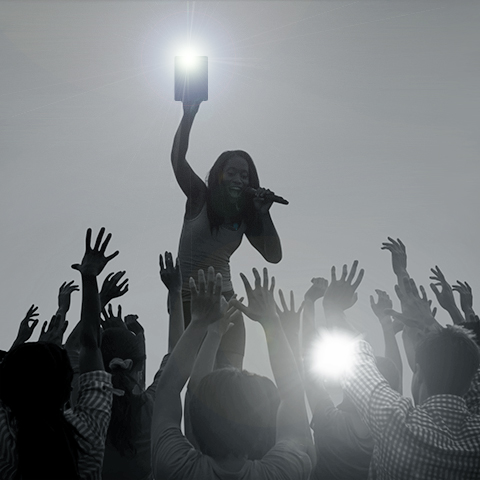 Staggered releasing is back in the news again following Taylor Swift's decision to withhold the second promo track from her new '1989' album from UK fans only. The single 'Out of the Woods' was made available for individual download on iTunes, unless of course you happened to live in the UK. As a UK citizen, the only way to get hold of said track was then to pre-order the whole new album.

Taylor Swift then added insult to injury by claiming that this was an effort to create 'a better experience for you, the fans'. Seriously? The UK fans alone singled out for a special experience!? One which was enforced in limiting fashion by the record company. This is obvious and blatant profiteering and anything but a 'service' to the fans.

I still fail to see the appeal in 'pre-ordering' digital content, you usually don't get any tangible benefit, bar the occasional taster single. There are a number of tracks on iTunes which are 'Album Only', meaning that you need to download every single track just to get your hands on the one you want. A case in point is Taylor Swift as per above, and another example is Annie Mac's new 'Presents' compilation, whose standout track is 'Rhymes' by Hannah Wants and Chris Lorenzo. I already have the majority of tracks on the album, but to get my hands on this single, I am forced to buy a very large number of tracks for a second time!

The upshot of all of this is that most people will seek alternate means of getting their hands on new material from their favourite artists. In trying to control or limit access in any way, artists and record labels are undoubtedly encouraging piracy. For this very same reason, International artists like Beyoncé and Madonna know to release their output simultaneously to all territories, as a fan is still a fan regardless of their geographic origin, and they will want to get their hands on the new material immediately. If for some reason the album or single is not available in that region by legitimate means, the fans will use illicit means to gain access to what they want. Trying to withhold materials in any way, simply results in less revenues for the record label and the artist. Why anyone still engages in this policy is far beyond my level of comprehension -

...

1 comment
|
permalink
|
email this
|

|





22 Oct 2014 4:36 PM

Popular

Comments

Profile
Tags:
social commerce
,
Affino
,
Social Commerce Platform
,
social commerce solution
,
Affino Social Commerce
,
Digital Business
,
More Successful Digital Business
,
Social Commerce Specialist
,
Social Commerce Expertise
,
Digital Business Expertise
,
Affino Social Commerce Soluction
,
Digital Business Plaform
,
Digital Business Front-end
,
Digtial Business Audit
,
Digital Business Transformation Plan
,
Transformation Plan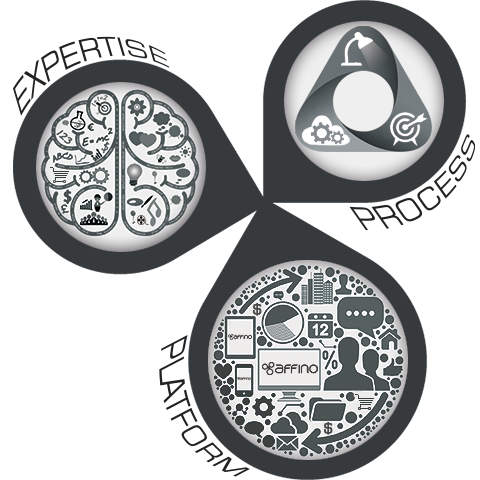 One of the trickiest questions I get asked regularly is - "What exactly does your company do?". This is not for reasons of difficulty in explaining everything that we do, rather the difficulty of summarising what we do into a sufficiently short format. When I was in Iceland on vacation in September I had the additional challenge of trying to accurately translate some of those technical terms and concepts into everyday vernacular. I decided then and there that I would compose as concise an article as possible to act as a crib-sheet for anyone needing to explain or understand our modus operandi.
The shortform elevator pitch is as follows:
"Affino is a London-based multinational Social Commerce Specialist with its own in-house-developed Affino Social Commerce Platform. Affino works with companies and organisations to evolve business plans in order to create successful automated digital businesses, which are powered by the Affino Social Commerce Engine. Affino Social Commerce covers key industries, ranging from Retail to Publishing / Media, Professional Communities and Performing Arts."
There are 3 key aspects to Affino
1. Expertise
The core to every successful business is the high calibre of individuals who make up that business, and how well they work together. Although small in number, Team Affino is composed of some of the very best creative-problem-solving and hard-working talent found anywhere in the world. All team members are expert in their own area - whether Systems Architecture, Applications and Software Development, Project Management, Design and Branding, Technology and Operations.
2. Process
We have a unique process for drawing out the very best from everyone involved. The process is highly collaborative, and is centered on two or more partners gaining a full understanding of each other's goals and challenges. Broadly speaking, there are three stages to the process:
Digital Business Audit - a deep and broad-ranging on-site organisational audit - consisting of a series of structured discovery conversations with leading stakeholders - with a view to investigating the current standing of a company, and evaluating its ability to capitalise on its full digital potential.
Transformation Plan - evolving from the Audit, the Transformation Plan sets out what a business or organisation needs to do to
...

3 comments
|
permalink
|
email this
|

|





13 Oct 2014 11:10 PM

Popular

Comments

Profile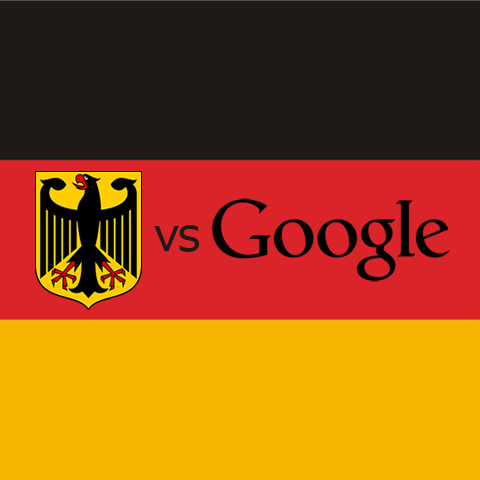 Two years ago I wrote an article about how GEMA, the German performance rights organisation had targeted Google's YouTube video platform in terms of how it dealt with the public posting of music videos not personally sanctioned by GEMA. GEMA's contention was that the 24 hour take-down rule was insufficient, and that Google / YouTube should be made to pay penalties for illegally displaying those videos at all, as it was gaining advertising royalties while those videos were played back by members of the public. The end result of that action has been that YouTube in Germany is now a total shadow of its former self, with hardly any native music videos displaying at all.

YouTube is, and always has been, one of my very best music discovery resources, so GEMA really does not understand the impact of its actions which have at the very least negatively impacted on its members. I've lost count of the number of artists I have discovered and grown to like via YouTube - leading to my direct purchasing of their albums and singles on iTunes, Amazon, Beatport, Juno and Phonica. While other mainland European countries - the Netherlands, Belgium, France and Scandinavia are still regularly producing international hits, it has been a long time since anything significant has come out of Germany. GEMA plainly does not understand YouTube's place in the promotional cycle of music - and how much importance international artists place on the gaining of 1 million plus views on promo videos primarily via YouTube. Psy's global hit 'Gangnam Style' and Ylvis's 'The Fox' are unlikely to have happened without YouTube playing a significant part - in fact YouTube is responsible for the careers of many of pop's current crop of young(-ish) performers - Justin Bieber included. Younger generations of Germans are more than slightly frustrated and upset by GEMA's stance, whose net effect has been to enormously devalue the impact and worth of the German music industry.

The most recent chapter in this ongoing story concerns German publishing association / agency VG Media which launched a case against Google for its inclusion of snippets of VG's members' copyrighted text, as well as copyrighted images in the form of thumbnails used to punctuate search results under 'Google News'. VG Media

...

3 comments
|
permalink
|
email this
|

|





06 Oct 2014 9:24 PM

Popular

Comments

Profile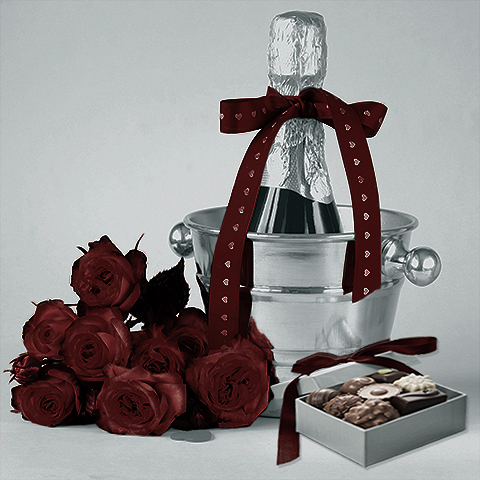 One of the examples I best remember from my Marketing degree was the concept of Indirect Competition. An excellent example of this is flowers vs wine vs chocolates. When accepting a dinner invitation, it's considered the height of good taste to bring a house gift with you when you attend. A florist may consider his most likely competitor the flower shop around the corner, but dinner guests are just as likely to bring either chocolates or wine - depending on the gender or personal preferences of the host/s. Thus products, goods and services from within the same sector or related sectors are likely vying for the same customers - who make decisions based on various contemporaneous factors, as well as availability, appeal and cost.

I wrote a recent piece which included a line or two on how publishers need to understand that many of them are competing within the entertainment industry - someone who potentially buys a book has the option to stay in and watch television, go to the movies, buy and listen to an album or play a console / tablet / smartphone game. All these alternatives are vying both for your spending power and your time. Which means your high street book store is in competition with Netflix, the local cinema, HMV, iTunes and Game. The book retailer needs to attract attention and pocket / birthday money away from these mediums - especially always-to-hand mobile phone apps. Most publishers have done relatively little to sex up their own book launches or try to make their retail environments - digital and otherwise sufficiently dynamic and exciting for those types of audiences.

A little closer to home, we have the indirect competition between traditional magazine publishers and online blogs, vlogs and clickbaiting publishing sensations like Mashable and Buzzfeed. I must admit that I rarely read magazines these days. I used to regularly read What Hi-Fi, Stuff, T3, Wallpaper and Monocle, DJ and Mixmag - as well as the occasional FHM and GQ. Nowadays I only really buy magazines at airports - the Internet provides me with my daily / hourly / minute-by-minute fix, and I can find highly targeted and on-point resources which totally fit my personal preferences.

A recent article in 'The Media Briefing' outlined how digital newsstands such as Apple's are now very much in decline. Accessing a magazine in PDF-

...

Add Comments
|
permalink
|
email this
|

|





06 Oct 2014 4:56 PM

Popular

Comments

Profile
Tags:
hosting
,
ecommerce
,
Selfridges
,
Adaptive Web Design
,
responsive design
,
Digital Platform
,
Digital Retail
,
Digital ROI
,
IBM WebSphere
,
Digital Business
,
Cost of Digital Business
,
Omnichannel
,
Selfridges Website
,
Selfridges Website Launch
,
Digital Investment
,
Retail Fulfilment
,
Digital Retail Solution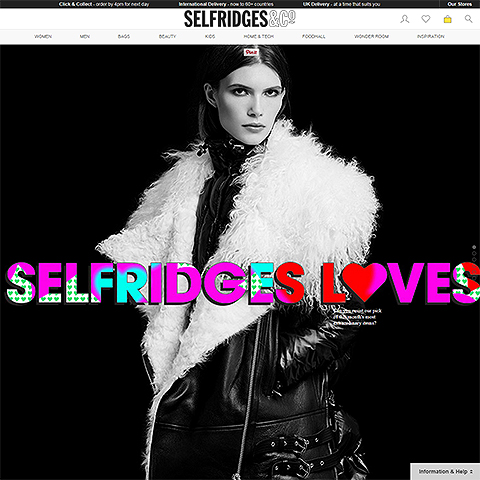 Last week saw the launch of the new Selfridges website, part of a £40 million investment over the next 5 years. I must say that I quite like the improved product pages - which are really snappy and contain near enough of the right details and features - I like the layout of the page too, although feature-wise overall it's not quite up to my ideal customer user experience, as per what I posted earlier this year in my 'The Ideal Fashion Ecommerce Template' article.

The previous Selfridges site was a little laggy and unfocused, while the new one is agile and crisp. Interesting to see that they have not gone with a fully responsive design framework, but are relying on adaptive for mobile screen resolutions. Shopping basket is maintained well across devices - a miniature facsimile of the famous yellow bag with a number indicator within it - works well in both formats.

I would have preferred to have seen 'how many in stock' details, and some indication on number of days for standard delivery. Also, the Size Guide is one of those next to useless generic ones - it needs to at least say whether fit is Skinny, Regular or Generous, and also ideally what size model is wearing to give proper indication of sizing - actually model sizing is often included in main Product Details. I would recommend a mannequin you could click on for major size options and where key dimensions are displayed against the mannequin. In the overall details, there is also nothing about care instructions though - which is a big miss for me. When you buy online you don't get to check the labels and feel the texture and finish of the fabrics - so a digital retailer needs to proved all the pertinent details which you need to make an informed decision.

Size, number and colour selectors etc. are slick, and I like the way they have included the 'Add to Wishlist' element, although the tool tip is missing for perfect usability on that icon.

£40 million over 5 years (£8 million p.a.) is a huge investment though, and I'm not sure Selfridges needs to be investing at quite that level, or whether the ROI is fully justifiable on a singular digital business. Of course a significant part of the moneys will go to the logistics and fulfilment services, and there is still ample scope for improvement to the

...

1 comment
|
permalink
|
email this
|

|





25 Sep 2014 1:51 PM

Popular

Comments

Profile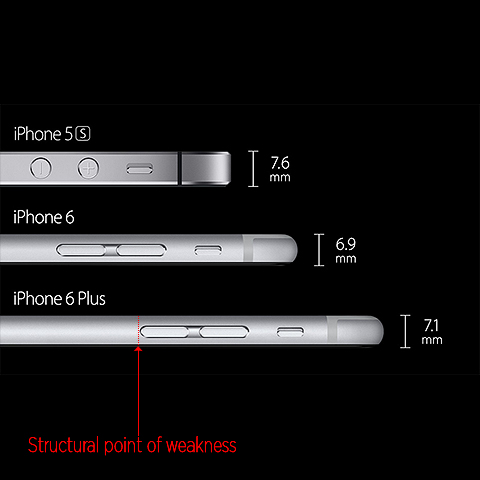 Before I get into the details of my 10 cents worth on this, I need to categorically state that yes! I am an iPhone 6 Plus owner myself. Having just recently returned from two weeks in Iceland, I was a little behind the curve on reserving my phone, and had to travel to Watford to secure the model I was after - this last Tuesday in fact.

By happenstance, on the same day I acquired said phone, 'Bendgate' was just starting to rear its ugly head, and this is before the 'bricking' issue of the iOS 8.0.1 update release, which Apple hastily recalled without further explanation or excuse.

I have to say that I really like the phone, but more of that later... the thing is, I've never really understood this obsession with being the thinnest, particularly with phones - more understandable for laptops and desktops. Weight is an important consideration, as is feel and practical usage - wafer-thinness, is certainly not conducive to the best touchy feely experience - I really don't think the phones need to be any thinner. In fact, I could stand a couple of additional millimetres if this made for a better battery life.

From an engineering / structural standpoint, making something thin and long means it has inherently added flex, and more propensity to buckle - particularly for a non-elastic metal like aluminium, which is relatively brittle compared to most carbon steel alloys. Airplanes / airplane wings are made from thin aluminium, but they have ribs, braces, membranes and struts to give them added strength and rigidity. Apple could also have utilised more advanced lamination techniques to increase the strength of the phone chassis without adding too much weight or thickness.

Apple is of course new to the large phone form factor, and it sounds like insufficient stress testing has been done on these production models - of the type that Ikea does:

constantly to test wear and tear / longevity of its many furnishings. Product launch cycles are relatively short these days, and I can easily understand how something like this may have been missed in general population testing. My phone is in a lovely Apple leather case which gives it further protection, but I will not be putting it to any stress tests myself. I have an aversion to tight jeans (as I've noted previously), and rarely carry my phone in ...

3 comments
|
permalink
|
email this
|

|





23 Sep 2014 1:31 PM

Popular

Comments

Profile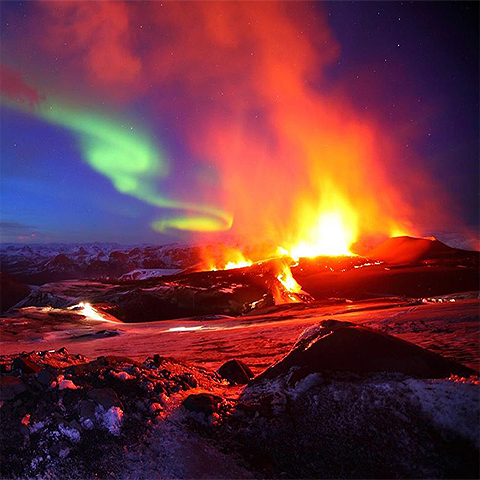 I have just returned from a two week vacation in Iceland, and was fortunate enough to join in a sightseeing fly-by of the current Bárðarbunga / Holuhraun eruption. The above picture (not related to my fly-by) is courtesy of Paolo Sicoli and captures the essential magic of Iceland, in this instance two of nature's most wonderful phenomena - volcanic eruption with the added sparkle of the northern lights.

Flight NY 1808 was a special scheduled daytime flight by national inland airline Air Iceland - departing from the actual Reykjavík Airport (not to be confused with Keflavík which is the seat of the International airport). Flight-time was near enough 2 hours - with 45 minutes of journey time each way, and 30 minutes sightseeing of the actual eruption and neighbouring areas. There were 25 of us in the Fokker 50 - window seats only, and including volcanologist Steindór who was our guide.

The flight coincided with the best weather of my vacation - clear blue skies, at least from Hofsjökull onwards - one of only 3 rain-free days during my stay. For most of the approach flight the airplane remained above the cloudline, but as we neared Vatnajökull - Europe's largest ice cap, and the location of the source of the eruption, we moved lower to get a good view of the surrounding landscape.

The first thing you see is the steaming lava field of Holuhraun, now nearing 40kmsq, then a molten river of lava, followed by the 3 current active spouts of the eruption, the original spout (which would make 4) is no longer active. The precursor to the eruption was a series of earthquakes starting August 16th - more than 1,000 per day - most with an epicentre in a channel between the Bárðarbunga caldera and the Dyngjujökull part of Vatnajökull. (see inset map below)

The eruption started at 00:02 on the 29th August when a fissure opened up roughly 5km north of Dyngjujökull - circa half-way between Dyngjujökull and the currently inactive Askja caldera which contains a most wonderfully green-hued lagoon. The root volcano system is Bárðarbunga - the caldera of which is gradually subsiding and which lies some 30km to the southwest of the erupting fissure.

You can view the 3 shots I took in the below sequence (after the map references). The best video

...

4 comments
|
permalink
|
email this
|

|





10 Sep 2014 5:34 PM

Popular

Comments

Profile
Tags:
apple
,
iPhone
,
smartphone
,
Electronic Wallet
,
NFC
,
iPhone 6
,
iPhone 6 Plus
,
iPhone Six
,
Apple Watch
,
Apple Pay
,
128GB
,
Digital Crown
,
Apple Payments
,
Apple Wallet
,
Apple Innovation
,
Jony Ive
,
Marc Newson
,
Watch Design
,
Phablet
,
Smartwatch
,
Fluoroelastomer
,
Magnetic Bracelet
,
Cupertino
,
Apple Keynote 2014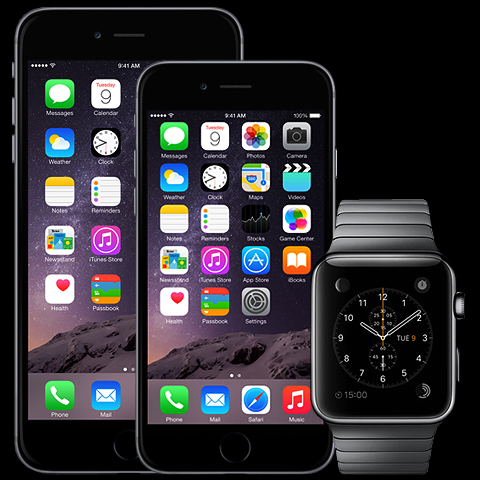 My last iPhone review happens to coincide with my current iPhone - the 4S.
I wrote [then] under 'Misses':
No 4" Screen
No 4G
No NFC
No real chassis improvements - same but different antenna, same fragile glass sandwich
I also wrote back in 2010, a prescient article called 'Mobile Commerce - The New Currency' all about the kind of Apple Pay functionality (NFC) which was announced in yesterday's Keynote address.(Albeit now with the even more clever fingerprint Touch ID solution Apple has engineered.)

My first ever iPhone was the 3S - 32GB version (finally delivering on all my then expectations / requirements). I was delighted that 2011's 4S doubled the memory to 64GB, since I find I always use all the memory I am given. For a very long time now, I have been waiting for 3 things really - a larger form factor, 128GB memory and NFC.

The iPhone sixes, finally have all the functionality I needed, after introducing 2 very iterative series 5s, which I always felt had an overly fragile and mis-engineered glass chassis (because of ongoing signal / antennae issues).

When I saw the first pictures of the iPhone sixes, I was not immediately taken in by the design, but the more time I spend with it, the more I like it. I also decided very quickly that the beautiful curvature of the glass really only works to perfection with the black front facia of the Space Grey edition.

Like I said previously, I was exstatic to finally be getting 128GB, so there was no question I would be getting one. It was just a matter of whether to go for the 4.7" version or or the 5.5" phablet.

In comparing the specs, the infinitely superior playback time is what really swung the vote. Also, when I work, I almost always work in split-screen mode whether on laptop or on desktop - seeing that the 6 Plus had clever layout variations for landscape mode was another thing that pushed me towards the larger model. In typical fashion I have measuered the phone against most of the coat pockets I will carry it in, and the circa 16 x 8 x 0.7 cm dimensions are large for sure, but can perfectly easily be accommodated.

Android fans will rightly of course say that there are far better spec'd Android phones already in the markeplace and due imminently, and they're right. Samsung, Sony and the like

...

4 comments
|
permalink
|
email this
|

|





03 Sep 2014 2:51 PM

Popular

Comments

Profile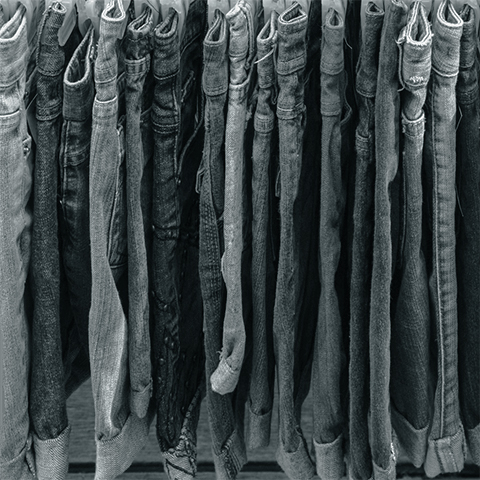 It seems that current fashion is still somewhat in thrall to the 80's, as has been the vogue for much of the last decade and a half - and not really the parts that I loved. As a child of the 80's I actually have quite the phobia for what were then termed 'drain-pipe' or 'pipe-cleaner' jeans - at their worst in stone-washed, distressed and torn varieties. I have naturally skinny legs and therefore no real wish to appear like some exotic wading bird.
Historically there have been circa 10 classifications / mainline trouser cuts / styles:
Wide-leg
Baggy
Loose
Flared
Bootcut
Straight-leg
Regular
Tapered
Slim
Skinny
When scouring the shops recently for a pair of semi-smart straight-leg black cotton chinos I came up quite empty-handed after a good day's runaround. Although an extreme example, Topman is a good case in point, currently only offering up variations of:
Stretch Skinny
Vintage Skinny
Skinny
Spray On
Super Spray On
It seems that contemporary legwear is no true friend of man, as recent variations have seen the most uncomfortable and impractical variations of 'nut-crackers' and 'butt-flashers' with highly restrictive low-waist / no-waist editions too - they're barely sufferable standing up - sitting down in them though is quite the experience! I am in no means opposed to diverse cuts, even though some of the drop-crotch and cropped versions are sublimely ridiculous - surely you don't need to reveal every facet of epidermal and anatomical detail. My personal taste tends to Straight-leg, Bootcut and Wide-leg which are all currently somewhat impossible to find in general circulation.

The latest menswear must-have is now the 'Jogger' / 'Jogging Bottoms' or elasticated cuff tracksuit bottoms. 'Joggers' are a further example of the more practical evolution to sportswear. 2-3 years ago catwalk models started sporting trainers instead of high-heels and formal shoes, as for most consumers this is now their preferred mode of footwear. Isabel Marant was the pioneer of designer wedge trainers, and Giuseppe Zanotti is the king of the luxe high-top trainer. If you visit Selfridges' shoe department, you cannot move for designer trainers - mostly high-tops, and many retailing in the near £1,000 price range

...

2 comments
|
permalink
|
email this
|

|





27 Aug 2014 12:56 PM

Popular

Comments

Profile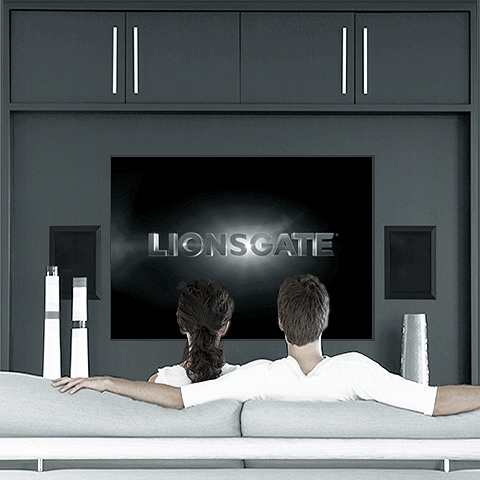 Readers of my blog will know that I am quite the armchair festival fan - avidly following at least Coachella and Glastonbury via live-streaming every year and from the comfort of my lounge. I believe at some stage in the near future, we will be able to view the entire 4-day spectacle via a festival attendee proxy, and be able to witness the whole immersive nature of these events via virtual reality headsets such as Oculus Rift. It would simply be a matter of selecting your POV Avatar Proxy and then logging on as it were - you could even switch Avatars if you get bored with your current one's choices; or if you paid extra perhaps you could even set the itinerary / schedule ...

An interesting development this year has been the rise of the 'In Cinemas & On Demand' films - as an example the highly rated 'Two Days, One Night' which you can now catch at your local art cinema or online at Curzon Home Cinema, Sky Store, BT TV, Google Play etc. - strange that there is no iTunes for this one.

For me it started with 'Veronica Mars the Movie' which was made available on limited cinema release or via iTunes back in February this year. In fact for independent film makers or more initimate films, it makes perfect sense to be able to view those as on-demand releases. I typically attend the cinema once a week, and love to see visually spectacular films on the big screen - IMAX if it's worth it. For 'small' personal dramas, I get exactly the same atmosphere from my very capable home movie system - there is no significant benefit to seeing those kinds of films in the cinema, and several drawbacks in fact. You also have a large number of mobility-challenged individuals for whom it is quite difficult to attend cinemas, equally importantly that most small towns don't tend to have an independent film / art cinema and those kinds of releases would not be generally accessible to those populations except via on-demand. Nicolas Cage's latest film 'Joe' is another example of an 'In Cinemas & On Demand' film.

I must admit I am slightly adverse to queueing for anything these days, also there has been an increasing trend in these last few years for the typical big release movie playing time to be extended to the range of between 2 and 3 hours. In my youth the

...

Add Comments
|
permalink
|
email this
|

|





20 Aug 2014 12:41 PM

Popular

Comments

Profile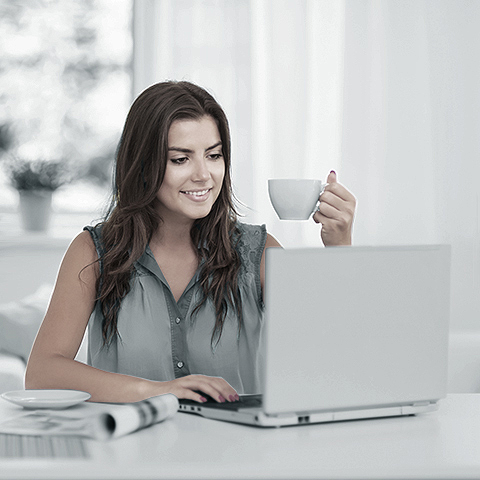 As a marketing man, I will always be in favour of the pull rather than push mechanic - doing clever, captivating subliminal campaigns which gently sway people into action, rather than forcefully cajoling people into action via an ongoing barrage of prompts and 'offers'. I'm not saying I'm entirely opposed to outbound marketing of the email sort, it's just that you can so easily cross the line from an informative service into harassment.

Most companies, particularly new / young ones need to target prospective customers in a somewhat unsolicited fashion. The idea is that you do your research carefully, and then target only a very specific audience, for whom your product or service would be of some significant benefit. This morning I unsubscribed from two retailer mailing lists as I felt I was being spammed by them - getting a message every day - '3 days left of sale', '2 days left of sale', 'Only one day left of sale', 'Sale extended ...!'.

What irks me most in those kinds of mailings is when content is not personalised; there are so many fashion retail sites I am signed up to that send me mostly previews of ladieswear - when I'm quite obviously subscribed as Mr, and have only ever purchased menswear from them. Worse than these though are emails which advertise something generic - without pictures or reference - or when the reference is wrong. I have lost count of the times I have clicked on an interesting picture in a Zalando mailer, only to find no evidence of said garment on the current site.

There are obviously lots of different types of mailing, but I like to break them down into 2 specific types - a news service, and a featured mailing. The former is when you sign up to in effect a news feed - such as I do for the Times, and The Media Briefing - these are daily mailings with the most recent news stories. A featured mailing is really a 'push' mailing, where the sender is typically putting out an offer or specific call to action. With the latter, you need to be very careful of tone and content, and particularly frequency. We find that a monthly featured mailing is perfectly acceptable, in some cases a fortnightly or even weekly one could be suitable, whereas something every day of the week is harassment.

My favourite type of

...

1 comment
|
permalink
|
email this
|

|





06 Aug 2014 3:23 PM

Popular

Comments

Profile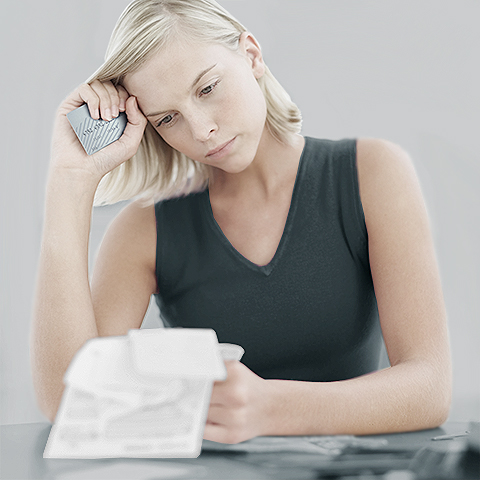 The headline for this month's Which? Magazine is 'The Great British Rip-Off : How we're being wrung dry when buying tech goods and digital downloads'. The Daily Mail follows this up with 'The great gadget price rip-off: How Britons are still paying hundreds of pounds more for the same products as American customers' and 'Flat pack it in: Ikea accused of 'ripping off' British customers by charging them up to THREE TIMES as much'

Over the years most British consumers have grown used to having to pay more for consumer goods than both their surrounding European neighbours and their American cousins. The universal pricing model seemed to be largely based on something that retailed in the US for $100 was on sale in Europe for €100 and in the UK for £100 - which is patently unfair based on the strong pound and exhange rates over many years.

Consumer electronic prices have always been a rip off in the UK, as if you went to the United States, you could pretty much buy everything 20-30% cheaper. As an extreme example, a Samsung UE65H8000 LED curved screen TV retails for £2,544 equivalent in the US (including taxes) while the UK price is £755 more at £3,299 - a massive 30% difference. For the main IKEA example - a set of Falster table, bench and chairs retails for £213 equivalent in the US, £215 in Sweden and yet £315 in the UK - again a difference of near enough 30%.

These companies argue differences in local distribution facilities / logistics / taxes, culture etc. but it's quite evidently profiteering. There are lots of companies that make an effort to have fair, universal prices around the world - companies like Zara and H&M, even Netflix charges UK customers £6.99 vs $8.99 for US customers - so it can be done. How can Microsoft for instance justify charging UK customers £154 more for Microsoft Office Professional - a downloadable software, which retails in the US for £236 and yet £390 in the UK???

I myself am very much an International shopper - I buy things in regularly from Europe, US, Hong Kong and Japan. I am often astounded that it is cheaper for me to buy something from overseas, including fast delivery, for significantly less than that same product is available in the UK. Kenzo

...

Add Comments
|
permalink
|
email this
|

|





30 Jul 2014 10:15 AM

Popular

Comments

Profile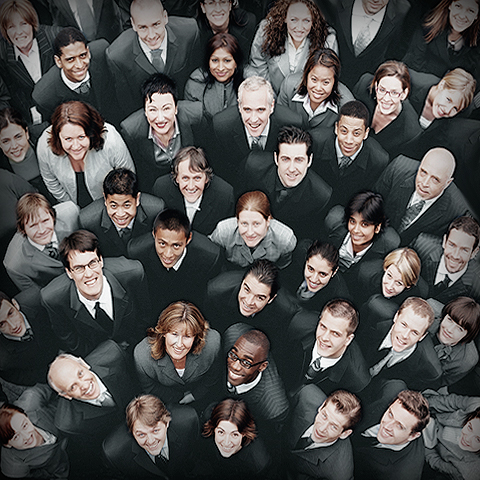 Affino is looking to grow its Projects Team to handle an expanding workload. We seek a dedicated, self-motivated individual who works well as part of a team, and can also operate independently. The Affino Team / A-Team is a closely knit collaborative unit even though we are a distributed company and all members work largely from home. The team dynamic is vital to the success of the company, so the successful candidate must possess the right skill-set, as well as get on really well with all their colleagues. We communicate regularly, using tools like Skype, and good written and verbal communication skills are essential. Affino works at the cutting-edge of Internet Technology, delivering global, class-leading and multiple-award-wining social commerce / business platform / vertical industry hub websites.
Here follow the pertinent details:
Key Experience & Responsibilities:
The ideal candidate will possess a proven track record working with ColdFusion
Be proficient in ColdFusion 8 (and above) including the use of CFC's
Must have a good understanding of HTML, CSS and JavaScript including libraries
Have experience in MSQL 2005 (and above) and Java
Have an understanding of mobile apps such as iOS or Android
Will be working on new and existing client projects
Education & Skills requirements:
Provide relevant certificates of education / qualifications
Must have excellent verbal and written communication skills
Ability to work well as part of a team and be motivated to work independently
Desire to learn new things
Be open and friendly
Ability to think outside the box when delivering solutions
Location:
Based from home with occasional travel into London for meetings and social gatherings
Salary:
£25,000 – 45,000 depending on experience
Interested parties please send CV with relevant references to sam.kennel@affino.com
Add Comments
|
permalink
|
email this
|

|





23 Jul 2014 12:09 PM

Popular

Comments

Profile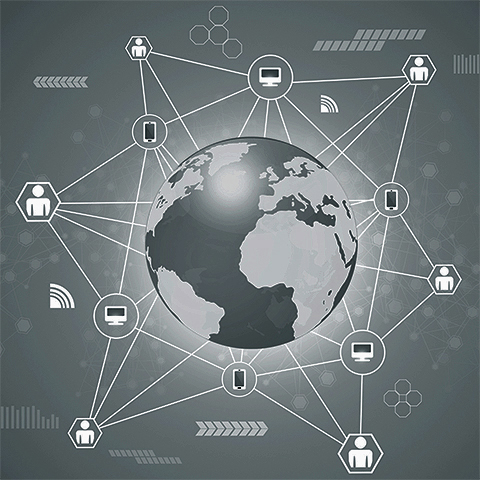 Readers of this blog will know that I'm a big fan of music and movies. I subscribe to all manner of mailing lists and regularly read up on latest releases on a variety of online movie and music resources. On Facebook I am fan to countless musicians and bands, and am very aware when new releases are out in the marketplace. I initially wrote about this issue 10 years ago, and I'm sad to report that global media availability is still highly idiosyncratic.

Big artists like Justin Timberlake and Beyoncé know that if they don't make their music available globally when it is released, they will become victims of piracy and will loose significant earnings potential. I still though come across even promo videos on YouTube which have for some reason not been enabled for my location - the UK! The UK still being one of the major entertainment marketplaces in the world - particularly from the perspective of promotional potential.

I get notified that Artist A has a new release out today, I go to iTunes, and it's 'Not available for your Region'. I then go to the Artist or record label website, and am heartened to see that yes they sell digital downloads on-site. But when I try to add to basket / checkout, it says that the website caters only for the local market where that website is based - USA, Australia etc. I'm still surprised this happens at all in today's global economy. Fans like me like to get their hands on the latest media content as soon as it is made available. If they cannot acquire the MP3 or Video etc. by legitimate means, they will often resort to alternative means of acquisition.

In the past, record labels used to stagger releases between Regions - we still have new UK releases appearing on a Mondays, while new US releases appear on the following day - Tuesday. The most famous recent global media release was Beyoncé's new album which was simultaneously released to all markets / territories overnight. In fact, pretty much all major artists know to release simultaneously or fall victim to piracy. Even Radiohead, who pioneered independent releasing, don't restrict the availability of their music by region. I find it very peculiar when I come a across a fairly minor artist with little or no presence in the UK, and little content on either Amazon or iTunes,

...

Add Comments
|
permalink
|
email this
|

|





22 Jul 2014 9:46 AM

Popular

Comments

Profile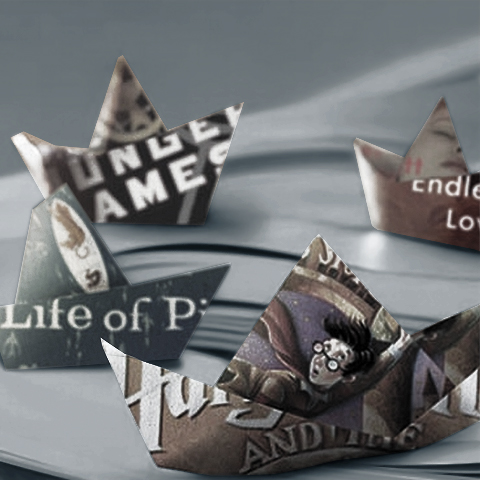 As an avid Amazon Prime member and a somewhat dedicated bookworm, I was exceedingly glad to read the announcement of Kindle Unlimited - a new service to provide unfettered access to 600,000+ Kindle books for a monthly $9.99 fee. Book series - Lord of the Rings, Harry Potter, The Hunger Games, as well as personal favourite 'Life of Pi' were used to punctuate the announcement to show that there were some big titles in the mix. I predicted that Amazon would launch its own Spotify for books some day soon, and I was really rather hoping that this would be it.

Unfortunately, the big 5 publishers still feel threatened by Amazon (possibly rightly so, but more of that later) and have largely refused to play ball. They would rather put their support behind one of the competitors to Kindle Unlimited - say 'Oyster', 'Scribd' or 'Zola'. All three currently have a slightly better selection of what I would call premium books, than Kindle Unlimited does. Turns out that most of Kindle Unlimited is currently made up of books out of copyright and various minor works, although there are of course some interesting titles in the mix.

However, and this is rather critical, none of the services mentioned here is really a practical usable resource for me, as not one of them contains even one of the last 10 books I read. Even one of my favourites from 3 years ago - Erin Morgenstern's 'The Night Circus' is noticeably absent. Spotify has a vast library of music to satisfy pretty much all tastes, Netflix has a very broad library of video - mostly TV, and mostly 2-3 years old or older, while Spotify is bang up to date with what it provides. The 4 book services named here seems to be odds and sods really, I searched for 20 of my favourite authors, and Oyster came out as the best choice for me, but still not really worth the monthly fee for what I would want to access. I have an ever-growing written reading list, as well as several already-downloaded books on my kindle - near enough none of these are represented on these subscription libraries.

Publishers need to wake up and smell the coffee to some degree here, as they are not fully aware yet of how much their marketplace is still changing. 90% of books I buy these days are on Kindle, I still buy the occasional hardcopy coffee table / art book or

...

1 comment
|
permalink
|
email this
|

|


| | |
| --- | --- |
| Found: 429 Displaying: 1-20 | |

Subscribe to feed

Subscribe by email
Recent Visitors