The Institution of Mechanical Engineers & Arm Take the Win for Commercial Partnership of the Year Category at this Evening's PPA IPN Awards
18 November 2020
11:37 PM

Stefan Karlsson
Arm Ltd
Commercial Partnership of the Year Award
Institution of Mechanical Engineering
PPA
PPA Independent Publisher Awards
PPA Independent Publisher Conference & Awards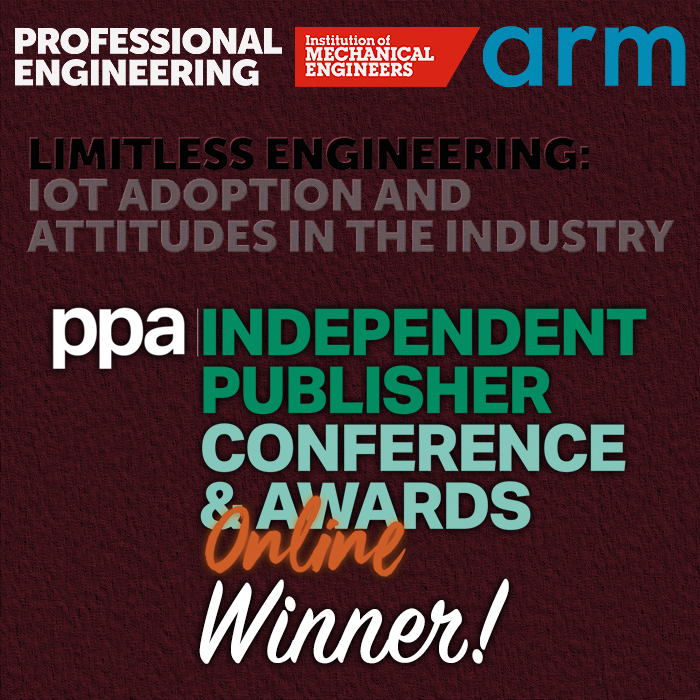 It was our pleasure, actually rather CEO Markus's pleasure to present the IoME and Arm with the Award for Commercial Partnership of the Year. This was for their collaboration on the Limitless Engineering Webinars, including more specifically - IOT Adoption and Attitudes in the Industry.
The Judging Panel stated :
"Their strategy was clear and concise, which resulted in a well-executed partnership that was well received by the audience, enhancing both parties' position and reputation as well as generating direct revenue for one and leads for the other. This partnership reflected passion, personality and pride."
We would like to pass on our commiserations to Hurst Media & News UK Trusted Media Partnership, Newtrade Media & Suntory Beverage with Food GB&I, and the Society of Trust and Estate Practitioners (STEP) & Jersey Finance. Which were all worthy contenders.
We do delight though in seeing Engineering coming back to the fore and ably demonstrating its importance within modern society and technological innovation.
Hopefully those Limitless Engineering talks will inspire even greater works in the near future.
Thanks to the PPA of course for a well-organised and smooth running affair - which went largely according to schedule, apart from a slight early snafu with Virtual Table allocation.