advertising
Advertising Automation
Brand Strategy
Extremisim
Funding Terrorism
Google
Internet Advertising
marketing
Programmatic Advertising
Yahoo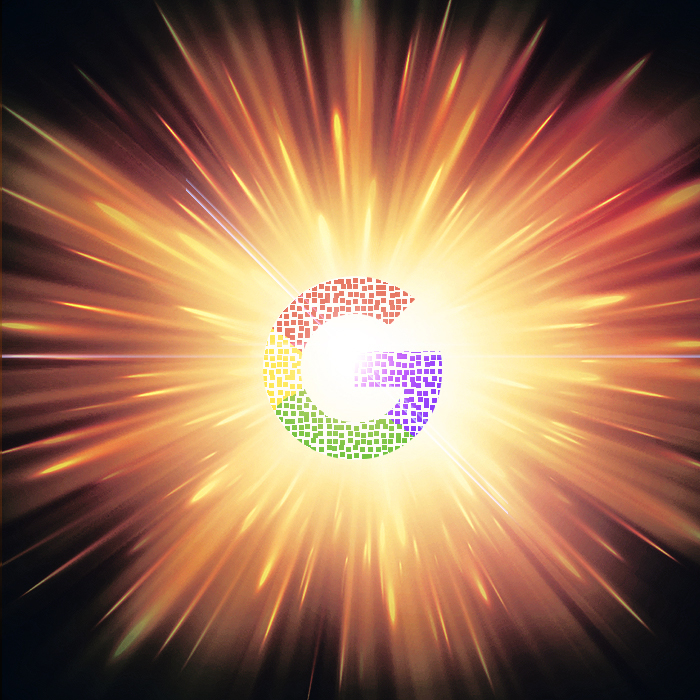 Most of you will be very aware how in recent days Google and YouTube have come into significant criticism for enabling branded advertising to appear on extreme / extremist sites, as well as extreme/ist advertising to appear in turn against branded content. This includes having your ads show up on politically extremist sites like Breitbart, or otherwise having extremist and insensitive advertising show up alongside your own carefully curated branded content - for instance as a pre-roll ad on one...
AOL
Darren Herman
Digital Ad Spend
FaceBook
Google
Microsoft
Online Ad Spend
Yahoo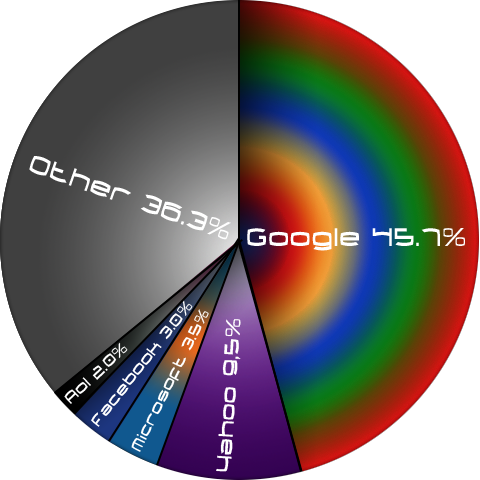 According to the 2010 overall figures for Digital Ad Spend, courtesy of Darren Herman, of the circa $64 billion Worldwide 2010 Digital Advertising Revenues, Google is responsible for nearly half, i.e. $29 billion or circa 45.7%.

The revenues of the 5 biggest; i.e. Google + Yahoo + Microsoft + Facebook + AOL is equivalent to nearly 64% of the total market share of Online Advertising or two-thirds.

Most of these big players of course own a number of digital properties:

Google = Google + Blogger + ...
About
adobe
Amazon
AOL
apple
Ask
Blogger
Brand Value
Branding
COLOURlovers
design
eBay
FaceBook
Fox
Google
Logo Design
Microsoft
Mozilla
PayPal
Real Networks
Wikipedia
Wordpress
Yahoo
youtube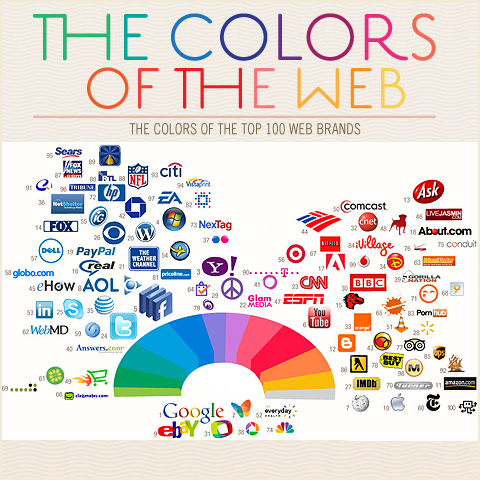 Design Community COLOURlovers recently produced an interesting piece on 'Colours of the Web' - reviewing logo colour preferences for the 100 leading web properties - in accordance with Alexa.

You can see that the full spectrum is fairly well covered all in all, but there is a significant dominance of blue and red, which funnily enough are the most popular brand / logo colours both offline and online. For a brand expert, there are no real surprises here - either by pattern or ...
Alexa
eBay
FaceBook
Google
Gravatar
Microsoft
NMAP
social media
social networking
Twitter
Wikipedia
Yahoo
youtube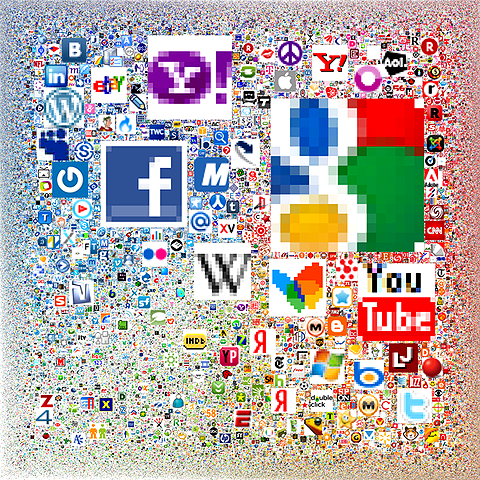 NMAP.org has generated an interesting dynamic Web Infograph showing the relative size of the Web's largest websites, rendered in relative Favicon terms. Of course the Favicons are simply 16 x 16 pixel - browser website identifiers, so there is some degree of distortion at larger sizes.
The dynamic favicon diagram is simply called 'Favicon' and is based on a large-scale scan of the top million websites, in accordance with Alexa traffic data.
A static JPG can be...