apple
BBC
Blockbuster
Internet Movies
internet tv
iTunes
LoveFilm
Netflix
Online Streaming
Online Video
social media
Video Rental
youtube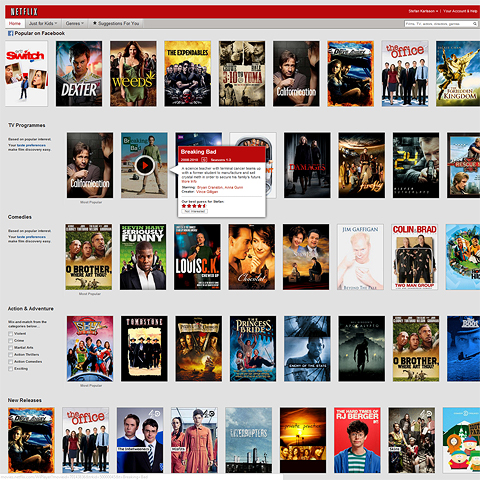 I've been waiting a while now for the arrival of Netflix on these shores, so was it worth the wait?

When I received the initial email invitation, it's poor quality made me unsure as to whether this was some sort of phishing effort. This was not helped by the very basic Netflix holding page presented to UK users.

In any case, I had been waiting a while for this so I dipped my toes into the 30 day free trial. You have to enter you credit card details during registration, which will ...