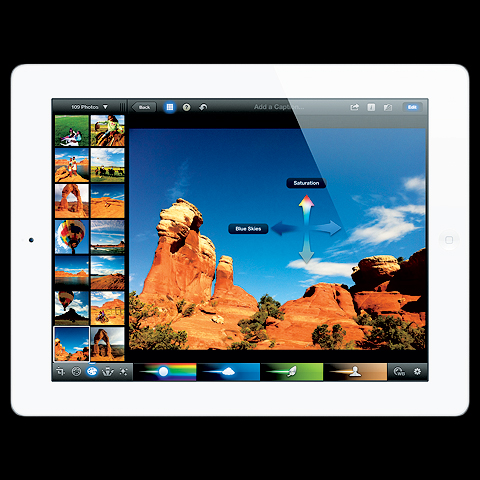 'New iPad' (not '3'!) was launched with the usual hyperbolic aplomb last Thursday - including axes- and context-free comparative charts, and weighing in at just a fraction more than its predecessor, as well as being a fraction thicker. Appearance-wise though, it looks as different to the iPad 2 as iPhone 4S does to the 4! Of course it's available from the Apple Store tomorrow.

So what's genuinely new?
Retina Screen - 2048 x 1536 pixel resolution - into a 9.
...