You are here:
Home
|
Blogs
|
Stefan's Naturally Aspirated Blog





01 Oct 2011 3:58 AM

Popular

Comments

Profile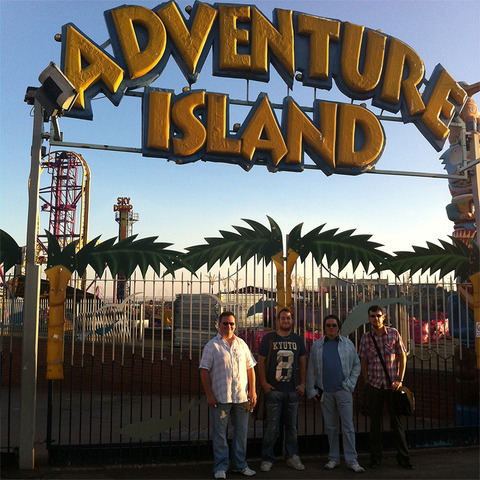 One of our number - Lucas - recently moved out to the seaside with his family. So for the fortnightly team meet-up, we decided to check out his new habitat of Southend-on-Sea / Westcliff -on-Sea.

We could not have been luckier with the timing, and witnessed an amazing sunset over the world's longest pleasure pier (1.34 miles). We arrived a little late in the season for Adventure Island (The UK's Number 1 Free Admission Fun Park - you pay for the rides obviously!) - which only opens on the weekends in the month of September - a missed opportunity methinks in this glorious weather, we would for sure have gone on at least a handful of the 50+ rides available - including the Peter Pan Pirate Galleon of course - and various swinging and spinning contraptions looked decent enough. We were also a little too late in the day to take a trip along the pier on the regular pier train - which shuts down at around 18:00 each day.

The walk along the waterfront was permeated by the smell of freshly made donuts as well as the usual fish and chips. We walked down to and along the stretch from the Sea-Life Adventure Aquarium to Maxims Casino - which was just a short way away from the Sands Bistro that we dined at. In keeping with the occasion, most of us had fish and chips for the main course.

Along the way we witnessed great views of the esplanade, funicular railway and 'The Shrubbery' gardens. Post dinner, we checked out the neon-lit arcades, including 'Electric Avenue' and 'Sunspot Amusements'.

Southend High Street is obviously suffering from the economic downturn, yet there really is a bit of the old 'faded seaside glamour' about the sea-front, which has enormous charm when the weather is as good as it was on Thursday - kids splashing in the fountains, couples with trouser-legs rolled-up and paddling in the shallow sea, a dash of the Miami-styled rollerskate hipsters - looks like Lucas has made a sound choice for his new digs...

(All photos taken by Markus - hence why he's missing from lineup!)

...

Add Comments
|
permalink
|
email this
|

|



Subscribe to feed

Subscribe by email
Recent Visitors