Advertising Revenue
Copyright Violation
GEMA
GEMA vs YouTube
German Publishers
Germany vs Google
Google Germany
Music Discovery
Music Industry
Music Promotion
Publishers
publishing
social media
Social Promotion
VG Media
VG Media vs Google
youtube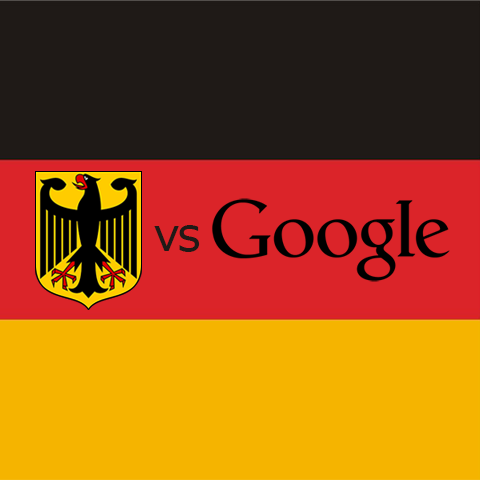 Two years ago I wrote an article about how GEMA, the German performance rights organisation had targeted Google's YouTube video platform in terms of how it dealt with the public posting of music videos not personally sanctioned by GEMA. GEMA's contention was that the 24 hour take-down rule was insufficient, and that Google / YouTube should be made to pay penalties for illegally displaying those videos at all, as it was gaining advertising royalties while those videos were played ...
advertising
Advertorial
Brand Advocacy
Endorsement
Intrusive Advertising
Native Advertising
Pre-roll ads
Product Placement
social media
Social Promotion
Sponsorhip
TV Sponsorship Idents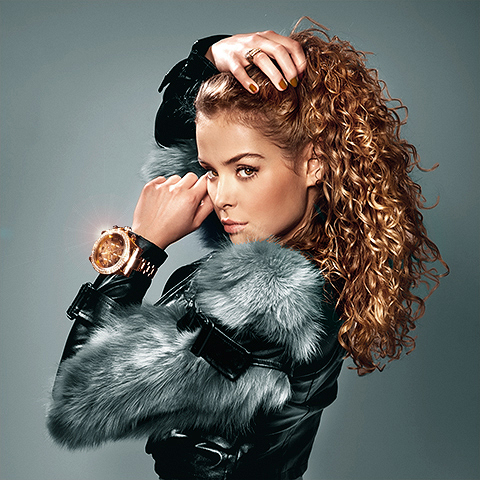 The last vestiges of more traditional advertising - pre-roll video ads, native advertising and TV sponsorship idents etc. are all coming under threat of extinction. Anything which is deemed intrusive or interruptive will no longer be tolerated by target audiences. Brand owners instead need to rely on more subtle ways of brand advocacy like product placement and celebrity / personality endorsements.
A classic example of the new paradigm is TV Show 'Made in Chelsea' which now...
Internet Music Player
Last.fm
Music Discoverability
Music Player
Music Recommendations
Music Site
MySpace
social media
social networking
Social Promotion
SoundCloud
Spotify
Tomhawk
Tumblr
youtube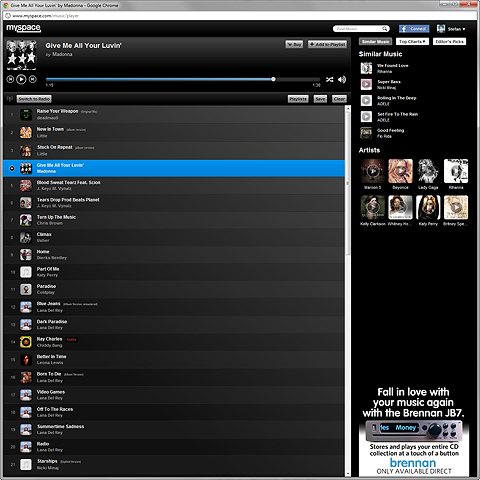 It seems MySpace is still very much in catch-up mode, as its latest offering does not really offer up anything close to the scene-changer that MySpace so desperately needs. I remember the older MySpace Player quite fondly - with its animated EQ bars and customisable colours; since then we have seen Spotify, Soundcloud, Tomahawk, Last.fm and even YouTube stealing a march on MySpace's former lead in the online music promo sector.

As a Music Player, it probably owes most to Spotify - in terms...
Affino
Book Retail
Books Online
Brand Identity
Branding
Celebrating Irish Literature
Comrz
design
ecommerce
eCommunity
Irish Books
Irish Books Direct
Irish Culture
Irish Literature
social commerce
social marketplace
social media
social networking
Social Promotion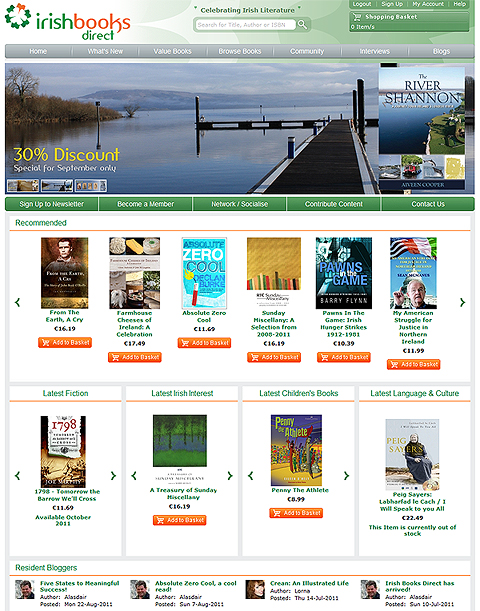 The new Irish Books Direct website, is the epitome of a modern family business; it's also a great example of proper Social Commerce. Affino and Comrz have always been great enablers, but nothing is achieved without a sound business vision and the right people behind it.

Alasdair Verschoyle has long been involved in book retail and distribution, and always had the goal of one day creating a community-centric book store focused on his Irish roots, and underlined by a passion for championing ...
BBC
CNN
ITV
Live Broadcast
Live Streaming
Royal Wedding
Royal Wedding Live
social media
Social Promotion
Video Player
Will and Kate
William and Catherine
youtube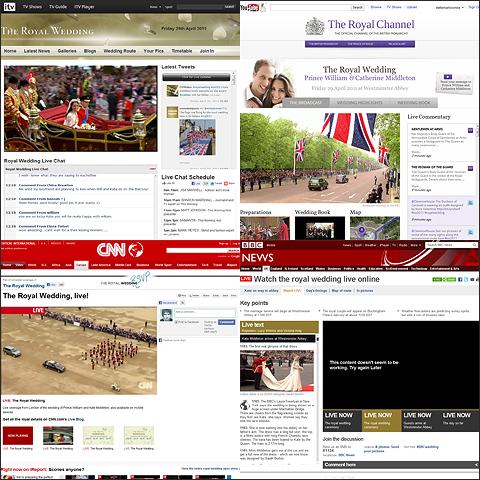 As is often the case, I checked out the various offerings of live coverage online. Key resources for me on this occasion were the BBC, ITV, YouTube and CNN. At first the BBC coverage seemed the best, yet just when the wedding dress was about to be revealed, the BBC live stream crashed out.

I had been checking on YouTube and CNN also, and these suffered the occasional stutter, in fact YouTube was the most stuttery - even though it was re-streaming the main BBC broadcast. Suprisingly leaving ITV as...
Apple TV
BBC
Coachella
Coachella Festival
Coachella Live
Coachella Music Festival
Coachella Valley Music and Arts Festival
FaceBook
Google TV
internet tv
Live Concert
Live Music
Live Music Streaming
Live Streaming
Moving Units
music
social marketplace
social media
social networking
Social Promotion
Twitter
youtube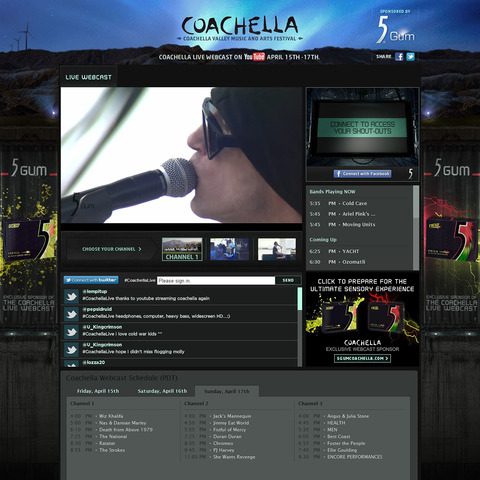 I always thought the BBC were the masters of live music coverage, and in many ways they still are - in terms of all the behind the scenes footage, biographies, interviews, escapades and impromptu live accoustic sets. For this year though, YouTube has done a sterling job in letting non-attendees witness the live spectacle of Coachella, America's Glastonbury of sorts, at least a little brother to Glastonbury in most ways.

I'm not going to split hairs on the lineup, I have watched a ...
Black Market Records
BM Soho
CD Sales
downloads
High Street
HMV
Independent Record Shops
Independent Record Stores
iPhone
iTunes
Music & Video Exchange
Music Industry
Phonica
Reckless Records
Record Industry
Record Store Day
Sister Ray
social marketplace
social media
social networking
Social Promotion
Soho
Sounds of the Universe
Vinyl
Vinyl Sales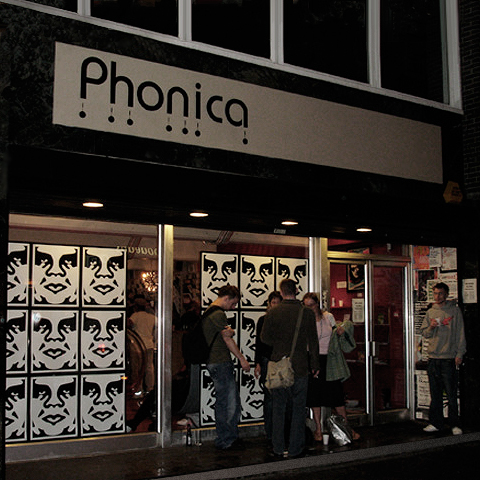 Most will be aware that the traditional high street record store has become an endangered species. Long gone are the days when you had an HMV, Virgin, Our Price, Woolworths and WHSmith on the same high street - all selling vinyl records; nowadays only HMV remains as a proper high street music retailer and even HMV has abandoned nearly all vinyl. Off the high street though is where the real action is / was happening - the independent record stores would be found in a back alley or cul-de-sac ...
Cirez D
Dance Music
EP/IC
epic
Eric Prydz
Eric Prydz in Concert
House Music
music
O2
O2 Brixton Academy
Pryda
Prydz
social media
Social Promotion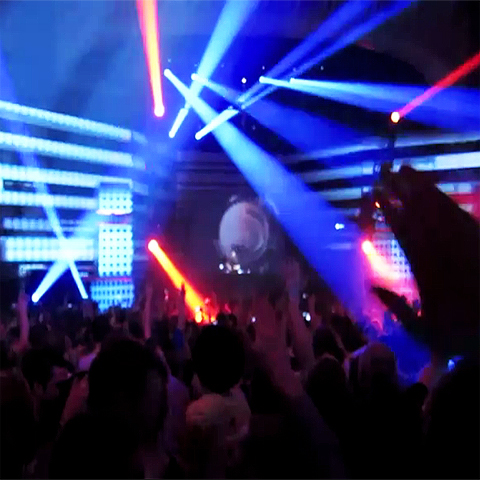 As a long-term fan of Eric Prydz in all his guises - Prydz / Pryda / Cirez D etc. (I have most of his output on 12" vinyl - yeah old-school I know!), and as the person who implemented most of the current look-and-feel of his website, I felt doubly proud / excited to have attended this landmark event.

Somewhere between 4,000 and 5,000 of us were packed into the cinema-style venue (O2 Brixton Academy), brother Markus and his wife Kinga completed our small group. We arrived via Victoria Line - just ...
bazaarvoice
Bonanza
Buzzmart
Group Buying
Groupon
Internet Hub
Local
Milo
Q&A
Questions and Answers
Ratings and Reviews
recommendations
Reevoo
Retail Marketplace
ShopIgniter
Social
social commerce
social marketplace
Social Promotion
Social Widgets
ThisNext
Viewpoints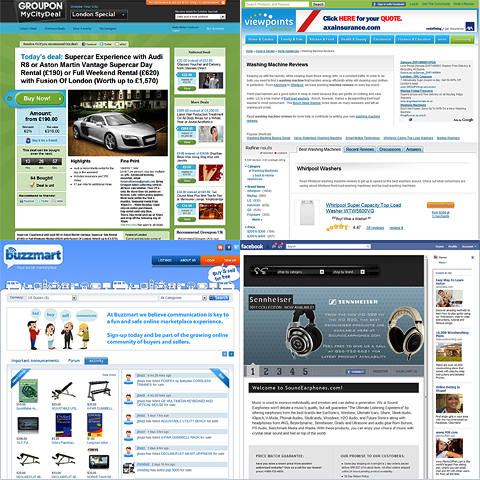 In a recent Blog post, I referred to Brian Solis and JESS3's 'Conversation Prism' where they list 7 companies as being representative of Social Commerce; as follows:


Bazaarvoice - 3d Party Widgets for Ratings / Reviews / Answers - similar to UK-based Reevoo
Groupon - Group Buying / Discounts
LivingSocial - Group Buying / Discounts
Milo - Local Shopping Marketplace (They define themselves as the Anti-Amazon marketplace - representing local retailers)
ShopIgniter - eCommerce, Social...
Buying'
commerce
Comrz
Crowdity
Discounts'
Google
'Group
Groupola
Groupon
Incahoot
KGBDeals
Lastminute
social commerce
social marketplace
social media
Social Promotion
Toptable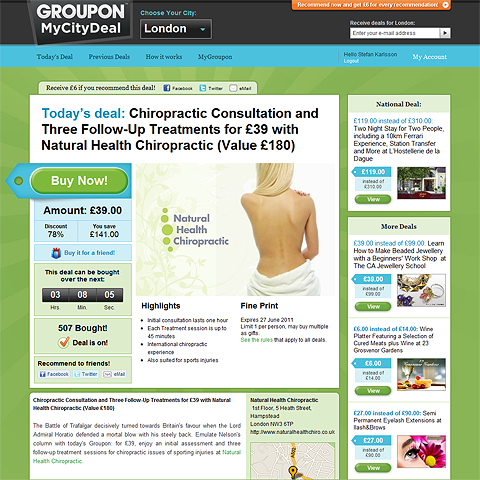 Alongside many Brits, I have been encouraged to sign up to Groupon so as I don't miss out on some amazing deal or stupidly pay over the odds for an essential product or service. I am already signed up to more specific discount sites / services like BrandAlley (mostly Fashion / Accessories / Homeware), Toptable (Restaurants) and Lastminute (Hotels / Travel / Excursions / Entertainment).

I am signed up on Groupon for 'London' - but London is an enormous place, and all the offers ...