Amazon Prime TV
BBC iPlayer
Digital Television
Netflix
Now TV
Online TV
Sky TV
Streaming Service
video on demand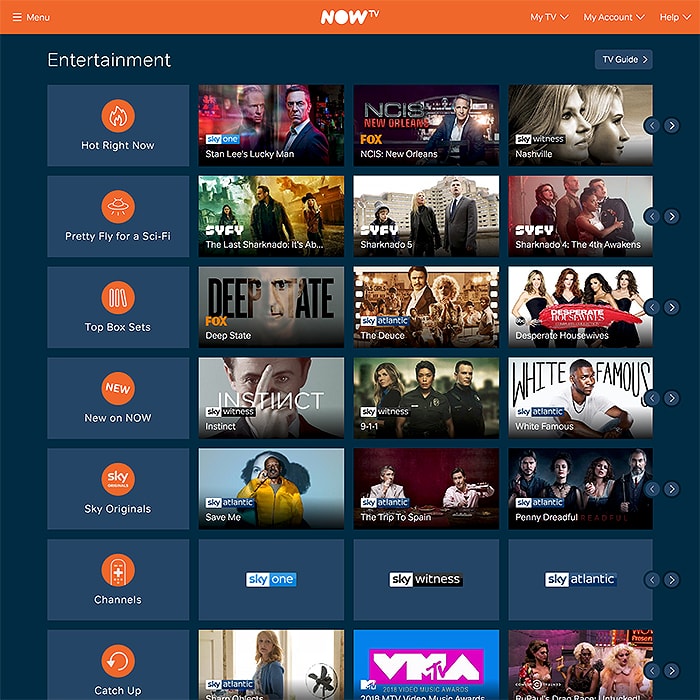 I really don't know what the developers for the NowTV.com interface are doing these days or who is instructing them. The whole experience was not a particularly pleasant one before - with a still separate pop-up window player which has very poor connectivity and continuity with the main video library. You are kind of OK if you just want to watch the next episode in the series, but totally stranded if you wan't to switch to something else.
The arbitrary problem with video ...
Amazon Fire TV
Amazon Video
Apple TV
BBC iPlayer
Channel 4 All 4
Digital Television
ITV Hub
Netflix
Now TV
Online TV
Streaming Services
Video Streaming
youtube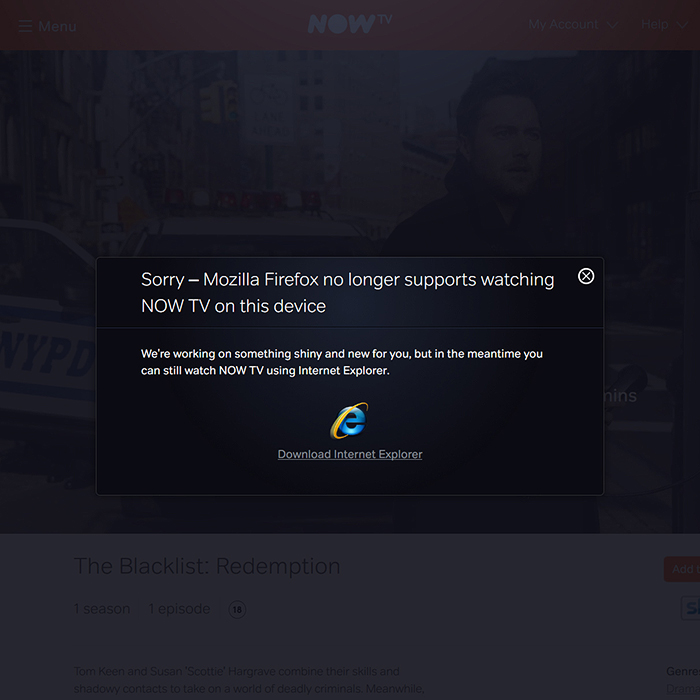 I use 8 different streaming services fairly regularly - Amazon Prime Video / Fire TV, Apple TV, BBC iPlayer, Channel 4 All 4, ITV Hub, Netflix, Now TV, and YouTube of course!
I use the various mobile and TV apps, widgets and boxes, but since I spend most of the time working or organising on my Desktop, this is the primary access point / device for most of those services.
My browser of choice is Chrome, followed by Firefox; I will then use Safari at a push, but am loathe to go ...