3D Blu-Rays
Bæjarins Beztu
Home Movie Experience
Hot Dogs
Icelandic Style Hot Dogs
Immersive Home Movie Experience
Immersive Movie Experience
Movie Style Popcorn
Surround Sound
Whirley-Pop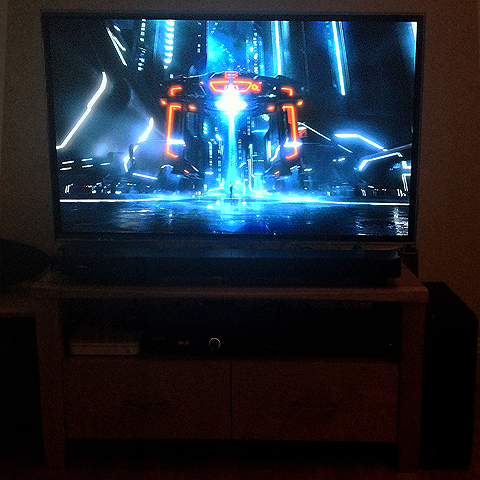 A few weeks ago, Team Comrz came over to the Mews to experience my recently established Fully-Immersive Home Movie Set-up. The idea was to experience the best in sound and vision, and sample the finest cinema-style food (kind of American / Icelandic Style).
AV Equipment
The key components of my AV setup are nowhere near the top of their range as such, but they provide near enough the very best experience nonetheless:
Vision is provided by a Samsung UE46ES6800 46" 3D TV
...