You are here:
Home
|
Blogs
|
Stefan's Naturally Aspirated Blog





13 Jun 2012 7:11 PM

Popular

Comments

Profile
Tags:
Iceland
,
Comrz
,
Blue Lagoon
,
Reykjavik
,
Comrz Team
,
Team Building
,
Jökulsárlón
,
Skógafoss
,
Gullfoss
,
Geysir
,
Kerið
,
Ráðhúsið
Our journey started with a 06:40 flight from EasyJet's Hub - the typically budget airline misleadingly named London Luton. As Iceland is on GMT time all-year-round, we arrived at the ridiculously early time of 08:40 (local time) after a 3 hour flight. Our parents had graciously agreed to pick us up at the airport in two cars, and stopped en-route to the Alba Guesthouse at our town's local bakery for a fresh / refreshing breakfast (okkarbakari.is/)
We then dropped our cases at the Guesthouse (www.alba.is/) and headed into town to pick up the Volvo CX90 7 seater jeep we were graciously being loaned for the trip - by our brother's lovely partner Elva Rut. We went to our brother Pėtur's offices (modernus.is/) near the top of the Höfðaturn tower office block to pick up said vehicle - before heading straight out of town!
---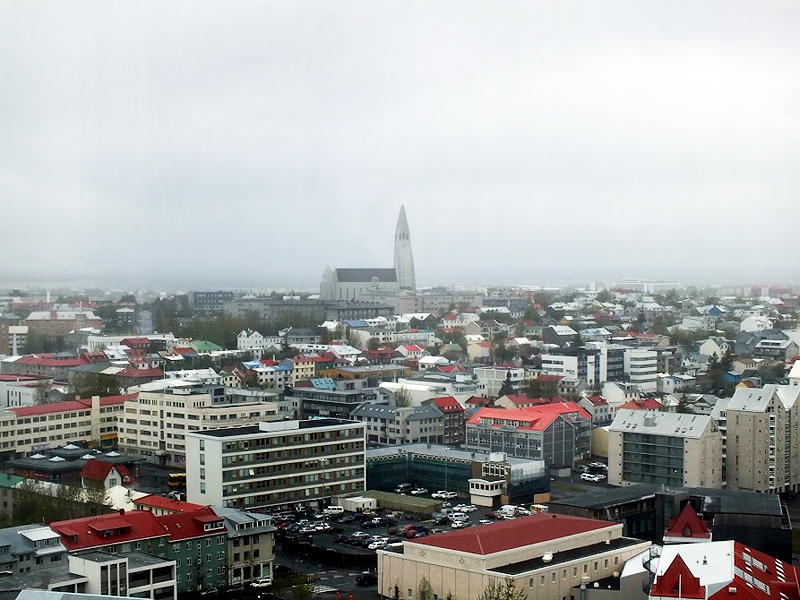 Reykjavík Vista - As seen out of the windows of the Modernus / Isnic offices - near the top of the Höfðaturn tower - with Reykjavík's dominant church - Hallgrímskirkja in the centre (hallgrimskirkja.is/)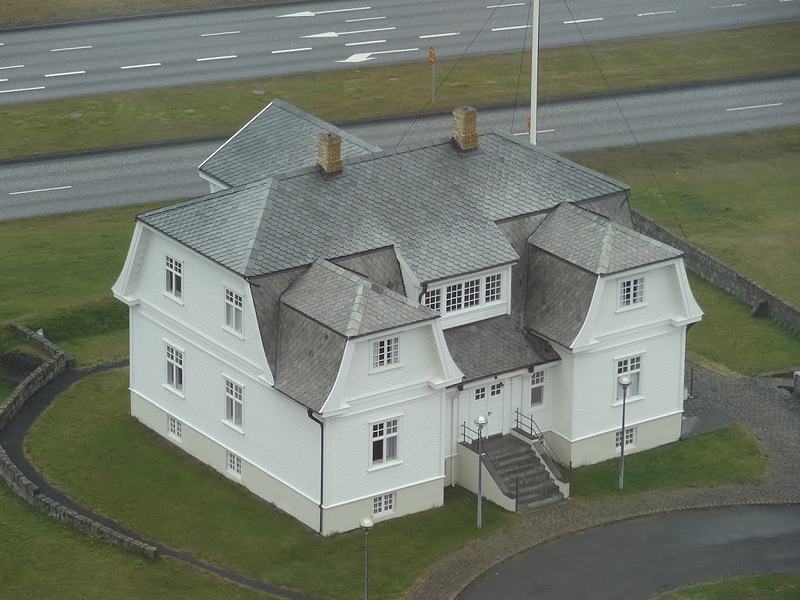 Höfði House - Famous venue for the 1986 Regan and Gorbachev Reykjavík Summit - also seen out of the window of the Modernus / Isnic offices where our brother Pétur works (www.visitreykjavik.is/desktopdefault.aspx/tabid-166/371_read-1397/)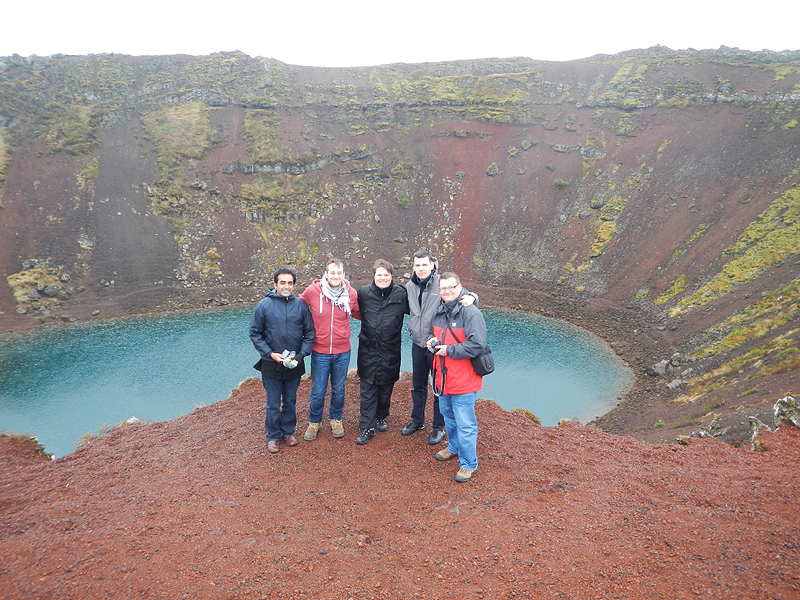 Kerið Dormant Volcano Crater - lovely 55 meter deep green-coloured crater lake (www.nat.is/travelguideeng/plofin_kerid.htm) and we encounter the first of the rain on this first stop of our Golden Circle Tour - which traditionally features - Geysir > Gullfoss > Þingvellir and is preceded by Kerið for those in the know! You can take the circuit clockwise or anti-clockwise as we did. (www.icelandtouristboard.com/index.php?page=the-golden-circle)

...

7 comments
|
permalink
|
email this
|

|





26 Sep 2011 2:01 AM

Popular

Comments

Profile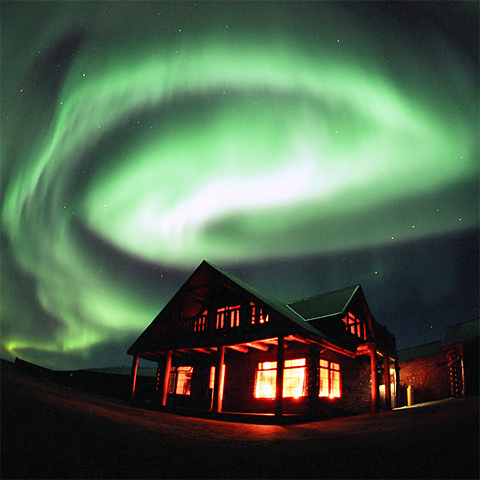 Yes indeed - I've just returned from a two week break home to Iceland, and it turned out to be even more action-packed than usual. To save me much repetition over the next few days, and in part to offer a decent reference point for my many friends and acquaintances who have indicated a desire to visit Iceland (soon Lucas!), I thought it might come in handy to commit the trip overview to a single blog post.

As anyone who knows our extended family (La Familia) is aware, we like to take extensive walks, eat out frequently, get some spa days / treatment days in, as well as regular cultural pursuit. Here follows the overview (PS - above pic is a stock photo of Northern Lights at Hotel Rangá):


Daily Walks:

Nauthólsvík - coastal path with great views - runs alongside Reykjavík airport and the West-side of town - starts with geo-thermally heated inlet and man-made beach
Öskjuhlíð - wooded hill surrounding Pearl / Perlan restaurant - contains remains of old WWII fort and several rabbits if you keep your eyes peeled
Garðabær - home town has a number of excellent walking routes - down and around the lava fields and down to the coast in particular
Heiðmörk - nearby National park was re-forrested in the 50's and 60's - offers excellent scenic walks
Around Rangá - quick walk around the Hotel's grounds - which are very close to the 2 recent Icelandic volcanic erruptions - returned to hotel covered in ash!


Days Out / Trips:

Trip to Icelandic Auntie's summerhouse (near Hvalfjörður) - classic Icelandic afternoon tea / coffee - open sandwiches, waffles and cakes
Trip to and overnight stay at extended family's summerhouse (near þingvellir) - evening grill and jacuzzi (most summerhouses in Iceland have a large outdoor jacuzzi), followed by extensive brunch the next day
Hotel Rangá - delightful Icelandic country hotel - sort of in the middle of nowhere, between Hella and Hvolsvöllur on Route 1. Jacuzzis are spaced outside every 3'rd room or so on the South-side - quite a superb experience sipping champagne in a jacuzzi under the big sky - with glaciers and volcanoes on the near horizon, and usually the best place to see Northern Lights - excellent restaurant too, great for dinner and breakfast - pricy, but good all-round
Fljótshlíð -

...

2 comments
|
permalink
|
email this
|

|



Subscribe to feed

Subscribe by email
Recent Visitors