Affino Badges
AgriBriefing
conversion events
farmers guardian
FG Rewards
Loyalty Scheme
Sales & Marketing Automation
Store Credits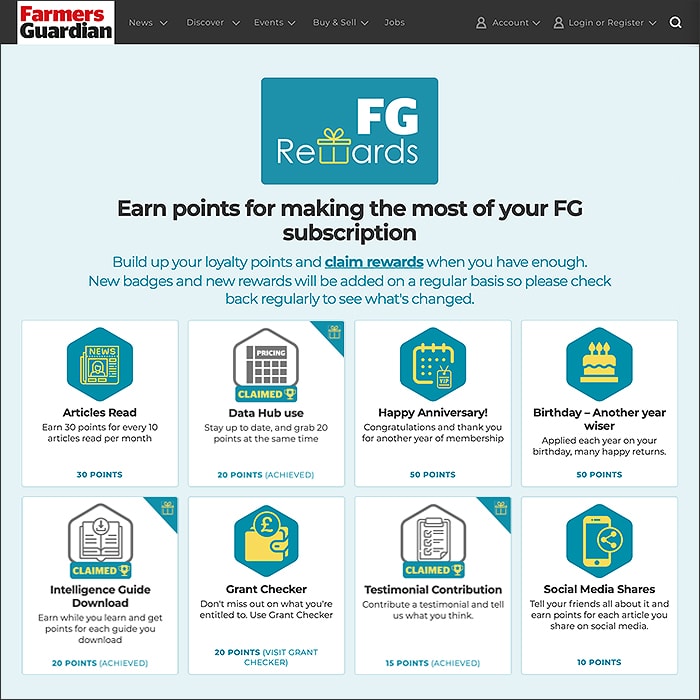 We're very excited to announce the launch of AgriBriefing's Farmers Guardian new loyalty scheme on Affino's enhanced loyalty services.
Underlying the new scheme is the revival and update to Affino's display-side Conversion Event Badges which have been re-engineered as a cornerstone Farmers Guardian's FG Rewards Loyalty Scheme just recently launched.
Activities and Rewards
The loyalty scheme utilises eight core Affino elements which now ...