Actionable Intelligence
Affino
Affino Briefing
Affino Briefing 2019
Affino Innovation Briefing
Affino Unified Digital Business Platform
Drewry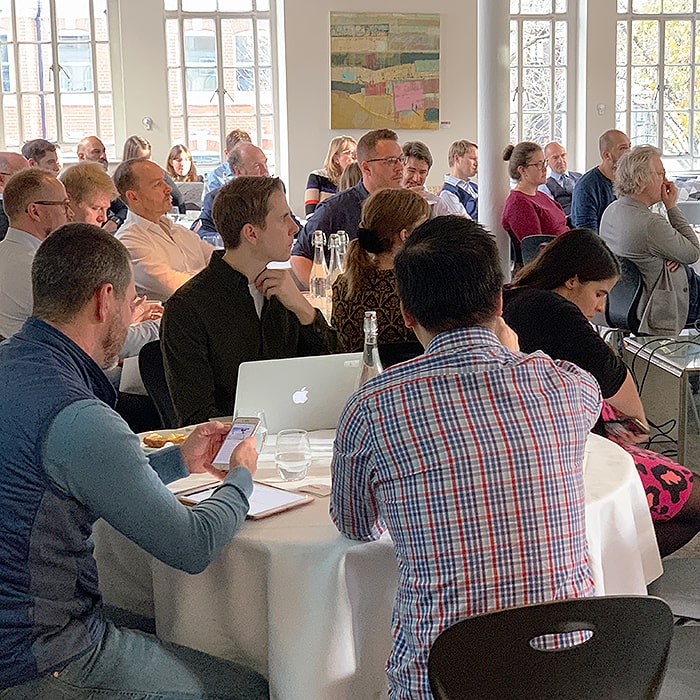 Many thanks to all those who attended our annual briefing event yesterday - we had a healthy turn-out at One Alfred Place yet again, and the sun shone on the Store Street Room as in previous years. Special thanks go to our Master of Ceremonies CCO Jonathan Collins, and principal speakers - James Harley, Head of Marketing at Drewry Shipping Consultancy, and of course our CEO Markus Karlsson - who appeared in that order.
The approximate agenda times shifted somewhat to roughly the ...
#affinobrief
Affino 8
Affino Breakfast Brief
Affino Breakfast Briefing
Affino Briefing
Drewry
Featured
GDPR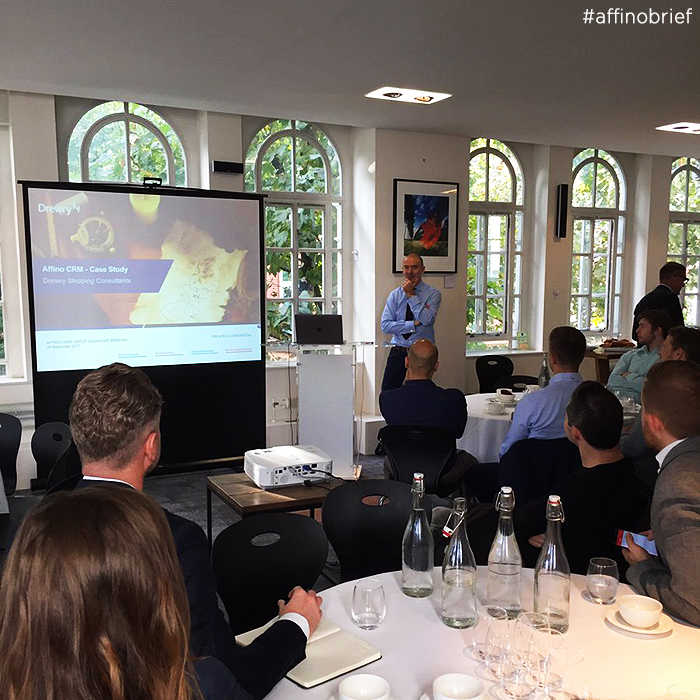 We'd like to start by thanking everyone who attended our inaugural breakfast briefing yesterday, and in particular guest speaker James Harley - Head of Marketing at Drewry (pictured presenting above). The three presentations appeared to have gone down well and we received favourable reviews from all who were canvassed.
Both Affino 8 and GDPR will remain somewhat fluid until final launch details are fully clear, and we hope to have a follow-up briefing most likely middle of ...
Ad Blockers
Affino Breakfast Brief
Affino Briefing
Cookie Armageddon
Dealing with Ad Blockers
Mitigating Ad Blockers
PPA
PPA Breakfast Briefing
PPA Briefing
Privacy Tools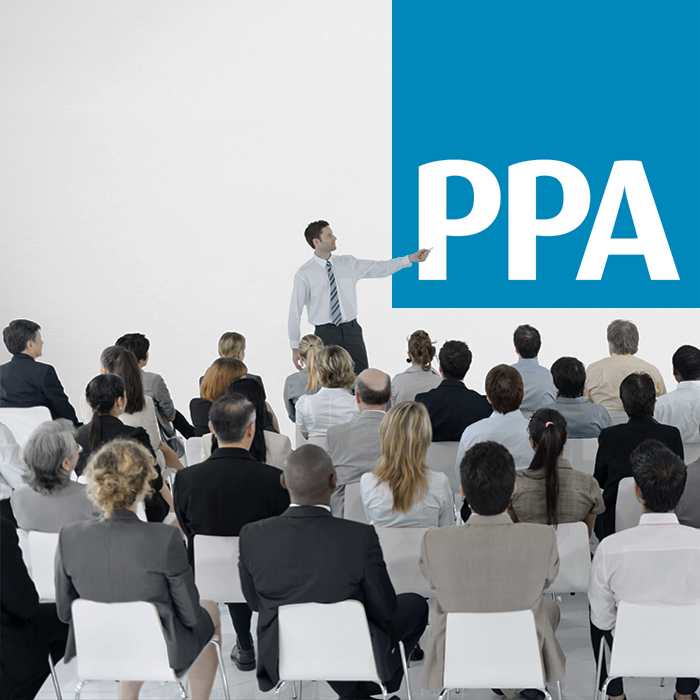 Affino will once again be hosting the celebrated Cookie Armageddon Briefing at the PPA on Thursday 19th of November, 08:30 hrs.
The key details are as follows:
Surviving Cookie Armageddon: ad blockers, cookies and online privacy
As consumers become increasingly privacy conscious and technologically savvy, are adverts and third party plug-ins on your websites reaching your audience and delivering their revenue potential? What is the real cost of the lost data, and how does the...