Affino Breakfast Briefing
Affino Events
Affino Roadmap
Affino Unified Digital Business Platform
Featured
Monetising Content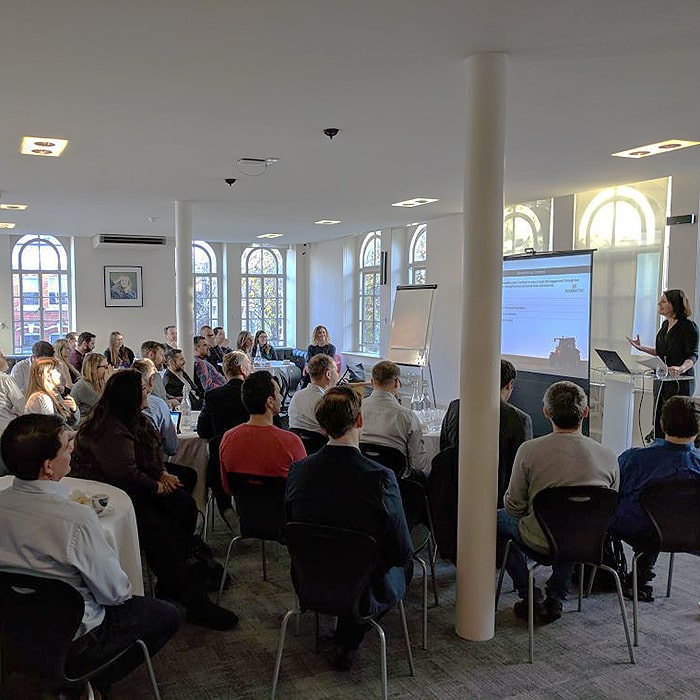 The weather gods smiled on us this last Friday when around 50 or so Clients, interested parties and Affino staffers convened at the One Alfred Place Store Street Lounge for the key annual Affino State of the Union Address. Sitting midway along Tottenham Court Road - light flows in through three sides of rather generously placed tall arched windows - the superbly naturally-lit space would make for an excellent art atelier.
Guest Speakers on this occasion were Marjan Askins, Head of ...
#affinobrief
Affino 8
Affino Breakfast Brief
Affino Breakfast Briefing
Affino Briefing
Drewry
Featured
GDPR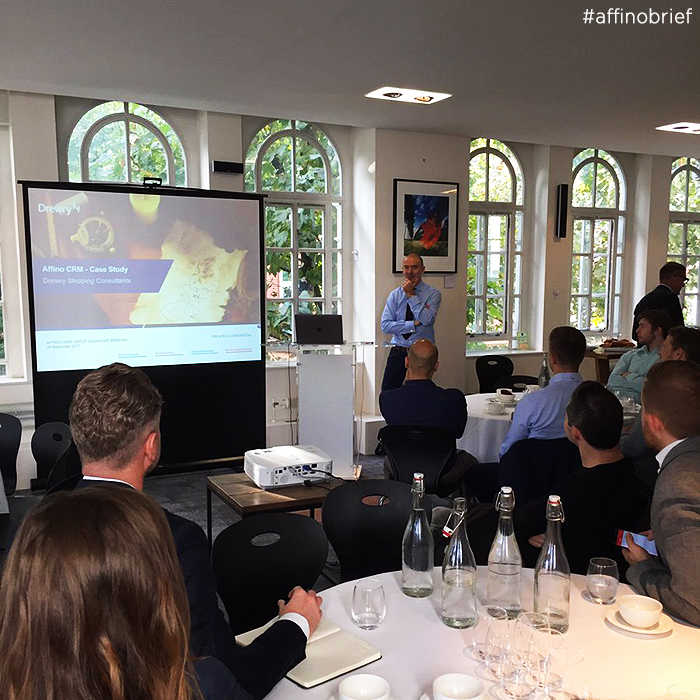 We'd like to start by thanking everyone who attended our inaugural breakfast briefing yesterday, and in particular guest speaker James Harley - Head of Marketing at Drewry (pictured presenting above). The three presentations appeared to have gone down well and we received favourable reviews from all who were canvassed.
Both Affino 8 and GDPR will remain somewhat fluid until final launch details are fully clear, and we hope to have a follow-up briefing most likely middle of ...
Affino 8
Affino Breakfast Briefing
Breakfast Brieifng
Drewry
Featured
GDPR
One Alfred Place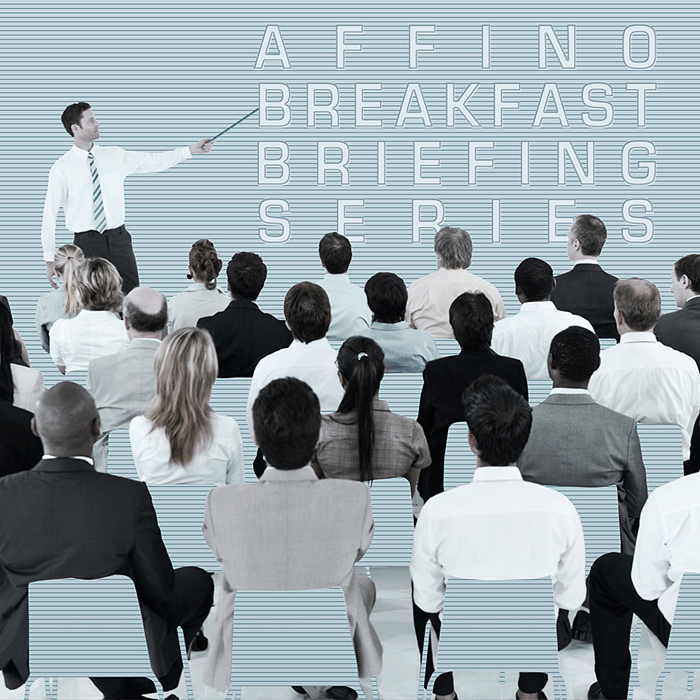 Affino will be hosting a Breakfast Briefing (#affinobrief) at One Alfred Place, Bloomsbury, WC1E 7EB (see Venue below) - on Thursday 28th of September. Affino staff will be on hand to receive attendees from 08:30, and we will be providing Continental-style breakfast refreshments.
The Guest Speaker on this occasion is Head of Marketing at Drewry - James Harley, who will be explaining the strategy behind the relatively recent Drewry Affino site.
Numbers are limited, and we&rsquo...