4th May
Collectibles
Film
Forbidden Planet
George Lucas
Industrial Light and Magic
JJ Abrams
John Williams
Kenner
Lego
Lego Star Wars
LucasArts
LucasFilm
May the 4th be with you
May the force be with you
May the fourth be with you
Memorabilia
movies
Science Fiction
Star Wars
Star Wars Day
Star Wars Toys
Toys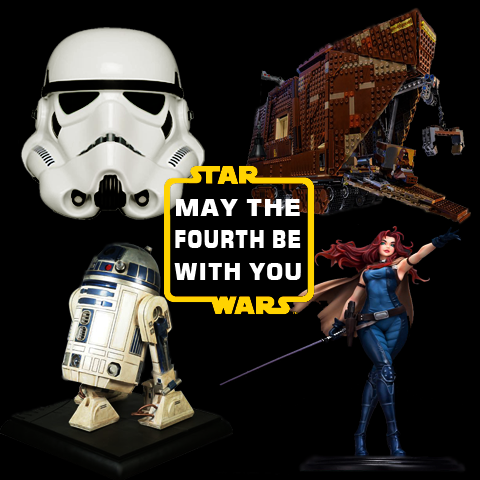 A long time ago, in a galaxy far, far away....
Star Wars was my introduction to Science Fiction, and has been a significant presence in my life ever since I watched it as child of 8 with my brothers and a gang of kids from the neighbourhood. In Iceland there was a 12 year age limit on the film, but our flight-engineer neighbour chaperoned us kids and pushed the protesting cinema ushers out of the way.
I was mesmerized from the very first minute - the 20th Century Fox logo ...