You are here:
Home
|
Blogs
|
Stefan's Naturally Aspirated Blog





28 Oct 2011 10:51 PM

Popular

Comments

Profile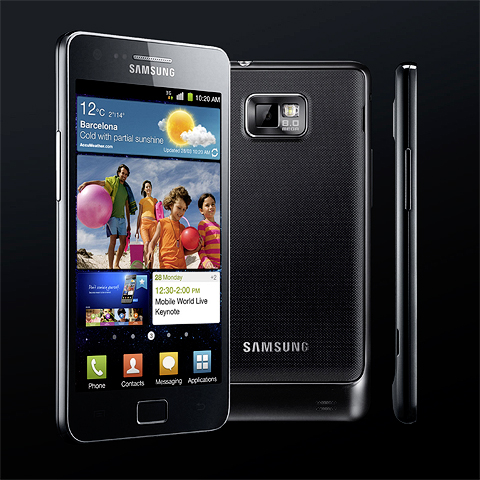 The latest market research by Strategy Analytics reveals that Samsung is currently in the lead for Smartphone unit sales for the 3rd Quarter of this year. Many analysts correctly reason that the masses were waiting for the launch of the iPhone 5, which turned out to be the iPhone 4S. Selling more than 4 million units in its first weekend, it is likely that Apple will be top again by the end of the year, but that should not diminish Samsung's achievement with its all-conquering Galaxy range.

In many commentators opininons, the Galaxy SII is still the current best smartphone out there, its Super Amoled Plus screen being superior to the more recent Galaxy Nexus and Galaxy Note, and it is blessed with a better camera (8.0MP) as well as superior features in some areas. The Galaxy range comes in a huge variety and is available on pretty much every network, at a relatively reasonable price. It's not long before the Galaxy SIII is launched, which should put Samsung significantly in front of its competitors - specs-wise.

Global Smartphone Shipments Q3 2011
| | | | | | | | | | | | | |
| --- | --- | --- | --- | --- | --- | --- | --- | --- | --- | --- | --- | --- |
| Company | | | | | | Shipments (millions) | | | | | | Market Share |
| | | | | | | | | | | | | |
| Samsung | | | | | | 27.8 | | | | | | 23.8% |
| Apple | | | | | | 17.1 | | | | | | 14.6% |
| Nokia | | | | | | 16.8 | | | | | | 14.4% |
| Others | | | | | | 55.3 | | | | | | 47.3 |
Current Global Total Mobile Phone Handsets Market Share
| | | | | | | |
| --- | --- | --- | --- | --- | --- | --- |
| Company | | | | | | Market Share |
| | | | | | | |
| Nokia | | | | | | 27.3% |
| Samsung | | | | | | 22.6% |
| LG | | | | | | 5.4% |
| ZTE | | | | | | 4.7% |
| Apple | | | | | | 4.4% |
| Others | | | | | | 35.6% |
Apple of course is doing very well, but it's not single-handedly bossing the phone world as many of its fans ardently believe. All these lawsuits and counter-suits show that Apple is nervous about Android, and particularly about Samsung - who is also one of its major suppliers! Every one was trailing Apple in terms of smartphone innovation, but the tide does seem to be turning somewhat - as Apple innovation is slowing, and Android and Windows innovation is conversely accelerating, and in some cases leap-frogging Apple.

The hardware and platform sides though are really just 1/2 the equation, with the

...

1 comment
|
permalink
|
email this
|

|





28 Oct 2011 6:07 PM

Popular

Comments

Profile
Tags:
Android
,
apple
,
mobile
,
nokia
,
htc
,
iPhone
,
Samsung
,
Blackberry
,
smartphone
,
Sony Ericsson
,
iOS
,
Windows
,
Galaxy Nexus
,
Mobile Platform
,
RIM
,
Porsche Design
,
BB 9900
,
P'9981
,
BlackBerry Bold
,
Lumia 800
,
Vertu
,
Vertu Constellation
,
Tag Heuer
,
Meridiist
,
D&G
,
Armani
,
Prada
,
LG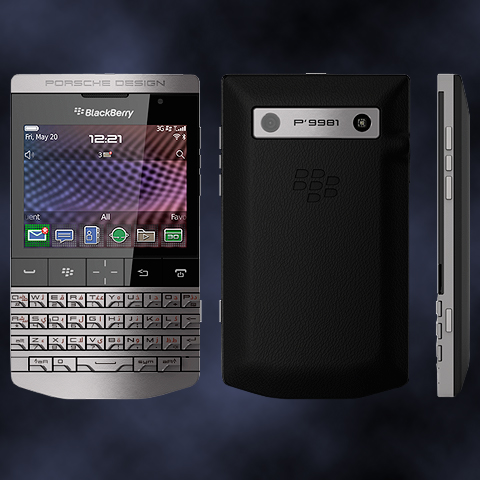 With all the column inches these days being devoted to the 3-way tussle between iOS, Android and Windows platforms, and each seeing a new platform flagship phone launch in October, RIM obviously thought they would need to maintain current mindshare by launching a flagship model of their own.

This BlackBerry flagship is a Porsche Design P'9981 - based on the 9900 Bold model - but made with premium materials, and having its own unique skinned interface. It comes up very slightly larger than the 9900, but then again it does have a hand-wrapped leather back and entire forged steel chassis. It will mostly be sold via Porsche Design outlets - for circa $2,000, and is classified as a restricted, rather than limited edition. As a piece of industrial design,it is obviously head and shoulders above the other BlackBerry phones, this is very much a deluxe model with a premium price.

I guess it's very much aimed at the bankers and suits brigade which still largely supports this kind of phone. It should compete well with the Vertu and Tag Heuer phones of this world, but its price point very much excludes it from the rank and file.

In this internet age - where other phone manufacturers are increasingly enlarging their screen real estate, is there still place for a 2.8" 640 x 480 display? My thinking is that screen real estate really is essential these days, and for those who really need a physical keyboard, some kind of keyboard slider arrangement is preferable to a diminutive screen.

Vertu is very much focusing on its full touchscreen 'Constellation' variant, so it's interesting to see that RIM commissioned Porsche Design to rejig its more old-fashioned keuboard format.

Specs-wise, with 1.2GHz processor, 768MB RAM, Onboard Memory of up to 32GB of onboard storage, 5MP camera - it really stacks up quite well. It's obviously quite a striking phone which is a plus, but then again, it has an odd form factor compared to the most useful current batch of phones. Apps-wise, RIM's work in gaining compatibility with Android apps should put it in a fairly decent position.

It's a shame the other phones in the BlackBerry portfolio aren't as good looking as this one. Its price puts it out of the reach of most, and I don't see it becoming a big seller like the iPhone 4S, Samsung Galaxy Nexus or Nokia Lumia 800.

We had a whole spate of

...

6 comments
|
permalink
|
email this
|

|





27 Oct 2011 12:15 AM

Popular

Comments

Profile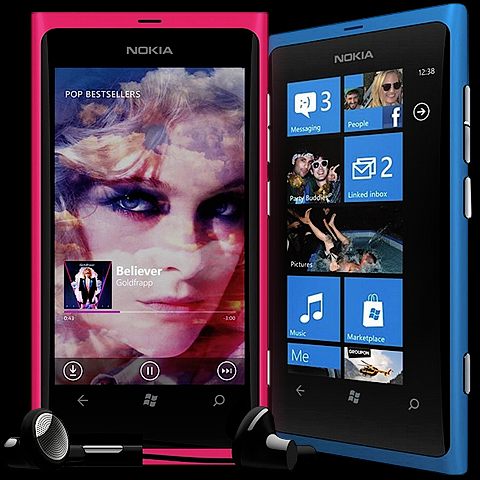 In the wake of the slightly disappointing iPhone 4S and equally disappointing Galaxy Nexus launches, we now have the supposed saviour of both Nokia and the Windows Mobile Platform to contend with.

Much has been written about the fabuolous usability of the Metro Tiles which are the cornerstones of the Windows experience, versus the app icons of Android and iOS. For those that first come to Windows Mobile, the interface initially seems highly intuitive and seemingly the wave of the future. However, as you live with it, you discover, much like any interface - that it has its various weaknesse as well as strengths. In fact, this latest incarnation of Windows Mobile (as a platform, not Mango!) has been out for a while now, and it has failed to get any real traction with consumers.

Both iOS and Android are significantly ahead of the Windows Platform - in terms of maturity, apps, ability and consumer uptake. The Windows Mobile Platform has just a tiny percentage of the market - so was Nokia right in choosing Windows over Android?

Before we answer that question, we cannot fail to be impressed by the flawless elegance of Nokia's new design. In my opinion, in pure hardware design terms, this is unequivocally the prettiest smartphone currently on the market. Whichever way you turn it, the minimal detailing is quite stunning. I would have gone one further and omitted the chrome panel around the camera - but then again, I really like minimalistic design. The liquid-like curved screen and concealed ports just add to the quality feel of the single piece polycarbonate shell (available in Magenta and Cyan as pictured, as well as regulation black!). So as far as we are concerned, design-wise it is amazing, and it features a separate and specific camera button - to match its superb 8MP Carl Zeiss lensed camera.

Now for the obvious downsides - only 16GB of onboard memory (with no memory card slot), and no front-facing camera (which is now a must for helping teenage girls apply their makeup!); also no 4G and no NFC. The limited memory and camera are totally a Windows restriction, as Nokia's identical Meego-running N9 handles upto 64GB of memory, and features a front-facing camera!

What actually lets the Nokia Lumia 800 phone down therefore really is Windows - through its lack of apps, lack of memory support, and lack of forward-facing camera support. When you put this

...

2 comments
|
permalink
|
email this
|

|





20 Oct 2011 7:23 PM

Popular

Comments

Profile
Tags:
Android
,
apple
,
Google
,
phone
,
iPhone
,
smartphone
,
iOS
,
NFC
,
iPhone 4S
,
4G
,
Galaxy Nexus
,
Samsung Galaxy Nexus
,
Ice Cream Sandwich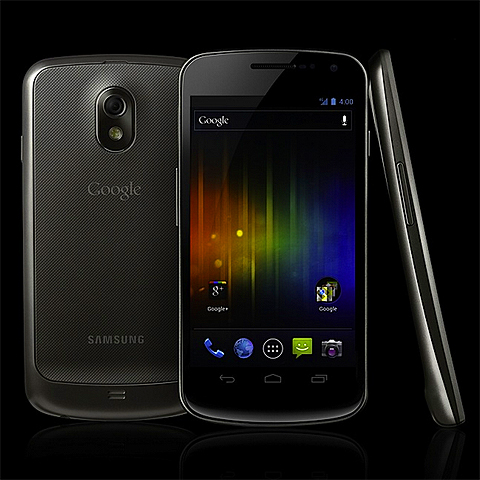 As with the iPhone 5! launch (actually iPhone 4S as it turned out) there was lot of hype around the launch of the new official Google Phone. There were rumours of a super processor of 1.7Ghz, a 10MP camera on the reverse and an ingenious new form factor.

Both phones benefitted from major version releases of operating systems - Android updating to 4 (Ice Cream Sandwich), whilst iPhone 4S jumped up to iOS 5.

For me, I am actually a little disappointed with both launches. Neither one is really the runnaway success I thought they might be. The obvious draws on the Nexus are the amazing 4.65" Super Amoled HD Screen - which is even better than the gorgeous Galaxy SII screen, also the new Barometer sensor, along with NFC and 4G capabilities that the iPhone 4S lacks.

I still contend that the construction of the iPhone 4 series is seriously flawed - as can be seen in the latest drop tests, where both back and front glass screebs of the iPhone 4S shatter way too easily. It is also my opinion that the dodgy antenna issue has been fudged with clever electronics - which switch the signal between two halves, depending on how the antenna is being shorted / obstructed by finger or thumb. That said though, Samsung's phones tend to be a little 'plasticky', and for certain the iPhone uses better quality materials in its construction - bar possibly the glass, which seems overly brittle.

The biggest thing for me was the 64GB boost in internal storage for the iPhone 4S - the Galaxy Nexus omits SD Card slot, and is stuck therefore with a maximum of 32GB - which is no good for my mobile jukebox needs! I really wanted the iPhone to have a larger screen, and here the Galaxy Nexus certainly comes up trumps.

As for the other head-to-head specs they are much of a muchness really - battery performance is as much to do with hardware and software than actual size of battery - same goes for processor clock speed and RAM.

Android Ice Cream Sandwich seems to be largely an aesthetic update, although it does have some very nifty bandwidth management widgets, as well as clever 'bump' sharing of content from phone to phone. To compete with the obviously superior iPhone 4S camera, the Nexus has a clever automated panorama picture mode.

Side-by-side specs are as follows, apologies if I've got any of these wrong! They're from a variety of sources obviously.

&nbsp

...

1 comment
|
permalink
|
email this
|

|





06 Oct 2011 3:12 AM

Popular

Comments

Profile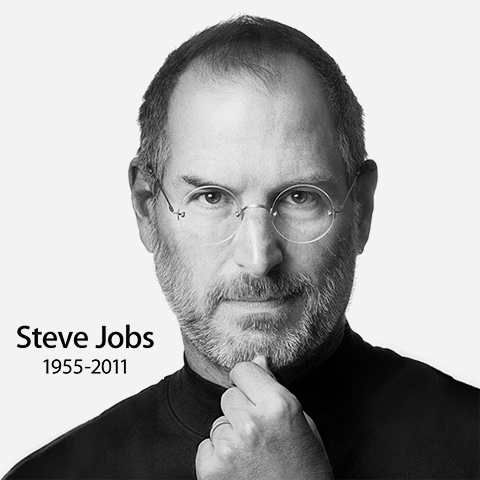 I am very saddened to hear that Steve Jobs has unfortunately succumbed to pancreatic cancer after a brave fight of some 8 years.

As someone who loves technology, and more importantly loves the benefits that great technology brings - I will be eternally grateful for Steve's contributions to the world.

Hundreds of millions around the world have benefitted both directly and indirectly from Steve's input. Steve was never afraid to go his own way, he always believed though we frequently doubted.

From his love of black turtle necks, Levi's 501s and New Balance 993 trainers, to his stalwart championing of great design - Steve was ever uncompromising in his pursuit of useful and beautifully usable technology - for genuine benefit to the people.

His legacy and trail of innovation will be with us for a very long time to come:
AirPlay
AirPort
Apple II
Apple TV
iCloud
iMac
iOS
iPad
iPhone
iPod
iTunes
MacBook / Air / Pro
Macintosh
Mac Mini
Mac Pro
NeXT
OSX
Pixar
PowerBook
Our thoughts are of course with his family and friends.
2 comments
|
permalink
|
email this
|

|





04 Oct 2011 9:55 PM

Popular

Comments

Profile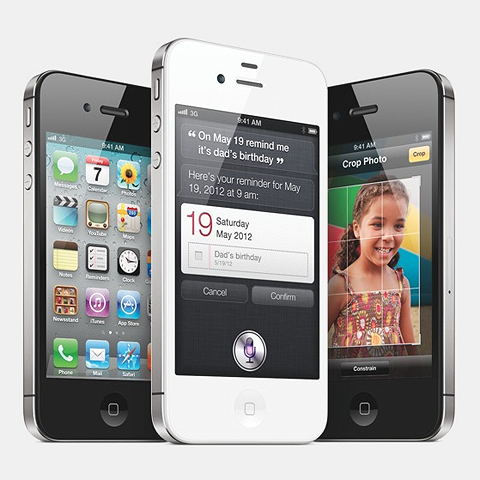 Apple fails to meet the weight / wait of expectation by way of an overdose of déjà vu! After a summer of lacklustre Hollywood blockbuster sequels, we get a lacklustre sequel from Apple.

I followed the whole of the tedious iPhone Keynote event via the always excellent Engadget Liveblog. Huge chunks of the presentation seemed to be entirely lifted from the previous mid-year WWDC. About 20 minutes into the hyperbolic statistics, I had a feeling that I was going to be disappointed.

Don't get me wrong! I'm a huge iPhone fan, and had been looking forward enormously to upgrading my now aging 3GS to a shiny metallic iPhone 5. My current phone contract ran out at the start of this year, and I waited expectantly for a June upgrade - that was then delayed to the Autumn, and the level of expectation increased enormously with the additional wait.

I had assumed that the Apple engineers had been busy on a larger form factor screen and enormously improved chassis. It now turns out that it was the software engineers who were busying themselves away with innovating a special feature that they hoped would otherwise overcome the disappointing lack of hardware innovation - the Siri Voice-activated assistant - which is still a Beta version!

I have always believed the iPhone 4 design to be inherently flawed, both in terms of its relatively fragile glass sandwich surround, and the problematic antenna, which even in its recent Verizon phone version, still did not seem to have entirely solved the well-documented connectivity issues. The new antenna looks not much different to the Verizon one.

Whilst HTC, Samsung and the like are continually innovating with slick new hardware features, larger, brighter screens and Electronic Wallet / NFC and 4G capabilities, I was hoping to see Apple leapfrog the competition yet again. In truth though, this phone is really just on par with its current contemporary peers - with all the other hardware companies on the point of launching even newer and more impressive models, Apple really did need to push the boat out a little further!

Here follows my brief Hits & Misses overview:

Hits
Faster A5 Chip - better graphics handling
8GB Camera
64GB Storage Memory
Siri - Voice-controlled assistant (Still in Beta)
Misses
No 4" Screen
No 4G
No NFC
No real chassis improvements - same but different antenna, same fragile glass
...

17 comments
|
permalink
|
email this
|

|





01 Oct 2011 3:58 AM

Popular

Comments

Profile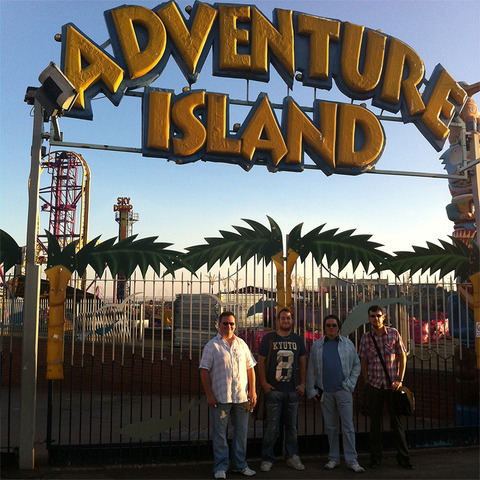 One of our number - Lucas - recently moved out to the seaside with his family. So for the fortnightly team meet-up, we decided to check out his new habitat of Southend-on-Sea / Westcliff -on-Sea.

We could not have been luckier with the timing, and witnessed an amazing sunset over the world's longest pleasure pier (1.34 miles). We arrived a little late in the season for Adventure Island (The UK's Number 1 Free Admission Fun Park - you pay for the rides obviously!) - which only opens on the weekends in the month of September - a missed opportunity methinks in this glorious weather, we would for sure have gone on at least a handful of the 50+ rides available - including the Peter Pan Pirate Galleon of course - and various swinging and spinning contraptions looked decent enough. We were also a little too late in the day to take a trip along the pier on the regular pier train - which shuts down at around 18:00 each day.

The walk along the waterfront was permeated by the smell of freshly made donuts as well as the usual fish and chips. We walked down to and along the stretch from the Sea-Life Adventure Aquarium to Maxims Casino - which was just a short way away from the Sands Bistro that we dined at. In keeping with the occasion, most of us had fish and chips for the main course.

Along the way we witnessed great views of the esplanade, funicular railway and 'The Shrubbery' gardens. Post dinner, we checked out the neon-lit arcades, including 'Electric Avenue' and 'Sunspot Amusements'.

Southend High Street is obviously suffering from the economic downturn, yet there really is a bit of the old 'faded seaside glamour' about the sea-front, which has enormous charm when the weather is as good as it was on Thursday - kids splashing in the fountains, couples with trouser-legs rolled-up and paddling in the shallow sea, a dash of the Miami-styled rollerskate hipsters - looks like Lucas has made a sound choice for his new digs...

(All photos taken by Markus - hence why he's missing from lineup!)

...

Add Comments
|
permalink
|
email this
|

|



Subscribe to feed

Subscribe by email
Recent Visitors