The Future of Digital Music 2019
13 January 2019
5:56 PM

Stefan Karlsson
Album Releases 2019
Breakthrough Artists 2019
Future Music 2019
Future of Music
New Artists 2019
New Music 2019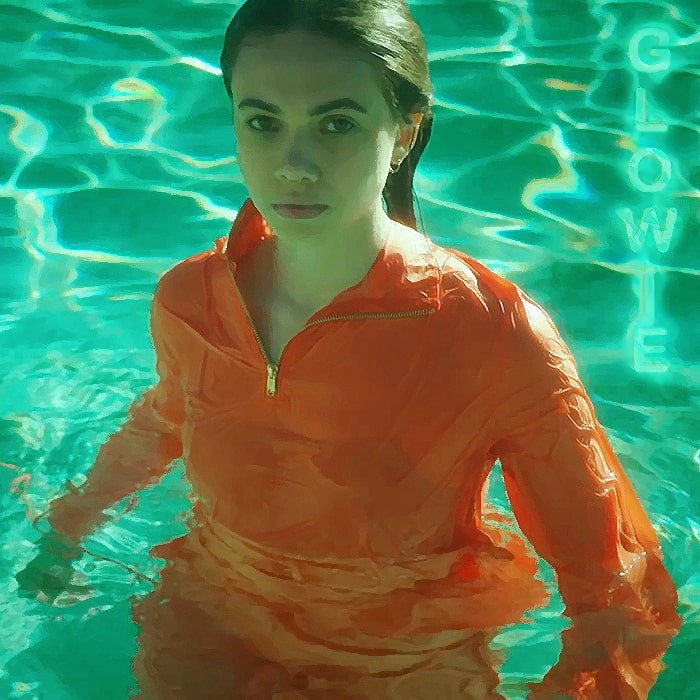 First things first - I used to call these features 'The Future of Music Online' but feel said moniker is a little bit old-fashioned and probably has been for a while. I'm really talking about Digital Music - and to break it down further could go as far as to say just digital music streaming and playback - or 'Spotify'. I actually used to be subscribed to Apple Music, Spotify and Tidal. I subscribed to the last one named to access Prince's full catalogue back in the day when it was exclusive to that service - but nowadays apart from the occasional Beyoncé and Kanye/Ye exclusives there's really not much to recommend Tidal.
I was able to upload all my native Playlist music up to Spotify over Christmas - so I again have a full musical collection of a few hundred playlists and albums which is fully portable and downloaded to my iPhone. Apple iTunes let me down badly in that regard - and chances are I will unsubscribe from Apple Music sooner or later too. I do most of my listening on the move - and Spotify just makes the most sense - it's the best integrated and the easiest to use and allows me to incorporate my own music files too - getting around all those silly International licensing regulations where certain of my favourite albums and tracks just aren't available on UK Spotify - the record labels really need to sort that out long-term. In any case Spotify is entirely my thing now - plus my iPhone XSM with maximum available memory. My headphones of choice are my Sony WH-1000XM3s, and when at my desk I use my Steelseries Arctis Pro Wireless. I really tend to do all my music listening on headphones nowadays - and as reported probably 95% of that is on the move - underground, overground and in the air - which is why it's essential for me to have full access to my music library at all times.
When I reviewed the Best of Entertainment for 2018 I noted that everything was rather 'eclectic' nowadays - much like Ed Sheeran likes to mix up the genres - pretty much everyone is doing the same - apart from Super-Hero films and Disney remakes in the movies and I guess Atlanta-inspired hip-hop to some degree, there really aren't any major global patterns evident for 2019 - it's a mishmash of all sorts. I think Dance Pop will continue to be big - as mastered by Clean Bandit, Dua Lipa and Rita Ora for instance - her latest album is really catchy too if you've yet to hear it. And we will continue to see a significant dance-hall music style influence. I don't see much changing technology-wise - as noted - Spotify is still King for me - and headphone and smartphone tech has sort of plateaued. I had expected to see more Multi-Media albums - sort of Beyoncé-style Video-Albums or Björk-like Apps - but really there has been nothing of note lately.
In the UK the Vinyl industry may falter this year as HMV/Fopp sadly seem to be on the brink of disappearing into the annals of history - that's what happens when you leave hedge-funders in charge - who funnel off all the profits and saddle their 'investment vehicles' with insurmountable debt - much as happened to BHS really. I was always bemused that much of the vinyl revival was triggered by millennial 'Album Cover Sniffers' who did not even possess a turntable but liked to have a physical memento/prop to accompany their digital playback of their favourite artists.
So for 2019 I don't see any seismic shifts really - it will largely be more of the same with a few new artists in the mix. My top pick for breakthrough in 2019 is Icelandic Pop Princess Glowie, aka Sara Pétursdóttir who has 2 native hits to her name already - 'No Lie' and 'Body', and who with her new Columbia Records / RCA contract is destined for bigger things in 2019 as far as I'm concerned - more of that later...
---
10 Favourite Albums of 2018
Metric - Art of Doubt
U.S. Girls – In a Poem Unlimited
Bishop Briggs - Church of Scars
Clean Bandit - What is Love?
Lisa Ekdahl - More of the Good
Emika - Wash It All Away
Rosalía - El Mal Querer
The 1975 - A Brief Inquiry into Online Relationships
Ava Luna - Moon 2
Brazilian Girls - Let's Make Love
---
10 Favourite Songs of 2018
Childish Gambino - This is America
Peggy Gou - Itgehane (It Makes You Forget)
Lisa Ekdahl - I Know You Love Me (ft Ibrahim Maalouf)
US Girls - M.A.H. / Rosebud
Grimes & HANA - We Appreciate Power
Clean Bandit - Solo / Baby
Chaka Khan - Like Sugar
Azealia Banks - Anna Wintour
Rosalía - Malamente
Lady Gaga and Bradley Cooper - Shallow
---
12 New Breakthrough Artists for 2019
I'm not sure 2019 is going to be a vintage year necessarily - there are not quite so many artists this year that stand out, nor do the various critics agree on who the uppermost likely breakthrough will be - with every New Artist Recommendation List being wildly and vastly different. There is usually more of a core of consensus which is entirely absent this year. Only MTV ranks my top pick for 2019 - Icelandic Pop Princes Glowie (Sara Pétursdóttir) who has two catchy native hits to her name - she still seems much of an unknown in the rest of the world - but has for me that same sort of youthful exuberance that Sigrid manifests - albeit musically they're not that similar at all - apart from being able to produce serially catchy songs.
In the end that's really what pop music is all about - how good the songs are and how much exposure they get. If Glowie is handled properly she will join only a handful of internationally recognised Icelandic artists - and she's a whole lot more mainstream accessible than say Björk - so Glowie goes top here - the other 11 are listed alphabetically. It's wholly coincidental that the ladies seem to have it for 2019. I reviewed a longlist of circa 100 artists - and these were the ones that appealed the most me.
A number of the lists mentioned Catalonian Flamenco-Hip-Hop sensation Rosalía - who for me really broke through last year as she featured on lots of end-of-year best of charts. And a few mention Astrid S who was in my last year's selection. It's important to mention that a couple of strong singles don't make a career any more - the competition is so strong nowadays, and while Sigrid is up to expectations, my previous year's pick 'Skott' seems to have waned slightly of late - she really should have delivered her first album last year. This is part of the challenge all artists face nowadays - i.e. staying relevant within a barrage of media saturation. TV Programs can suffer to the same degree - in that for weekly serialised shows there tends to be a lot more drop out than for immediately available box sets. Artists need to realise that they have to maintain currency and relevancy or be forgotten within the mists of time!
As stated, Glowie is my top pick, while the others here below are simply listed alphabetically. Note to Glowie's management to sanitise those lyrics (remove expletives) for general release and all-round radio-playback - otherwise Glowie might not get the coverage she deserves!
---
The 10 Albums I'm Most Looking Forward To in 2019
By release date and alphabetical:
Dawn Richard - Dawn (January)
Ladytron - Ladytron (February)
Lana Del Rey - Norman Fucking Rockwell (March)
Sigrid - Sucker Punch (March)
Chromatics - Tommy (TBC)
Dua Lipa - TBA (TBC)
Grimes - TBA (TBC)
Marina and the Diamonds - TBA (TBC)
Run the Jewels - RTJ4 (TBC)
Skott - TBA (TBC)
---
2019 Album Release Schedule
January
Christina Perri - Songs for Carmella
Dawn Richard - Dawn
Deer Hunter - Why Hasn't Everything Already Disappeared?
Fever 333 - Strength in Numb333rs
James Blake - Assume Form
Lone - Reality Testing
Maggie Rogers - Heard it in a Past Life
Mike Posner - A Real Good Kid
Nicholas Jaar - Nymphs
Papa Roach - Who Do You Trust?
Pedro The Lion - Phoenix
Rudimental - Toast to Our Differences
Sharon Van Etten - Remind Me Tomorrow
Toro y Moi - Outer Peace
William Tyler - Goes West

February
Avril Lavigne - Head Above Water
Broods - Don't Feed the Pop Monster
Cass McCombs - Tip of the Sphere
Dream Theater - Distance Over Time
Girlpool - What Chaos Is Imaginary
Jessica Pratt - Quite Signs
Ladytron - Ladytron
Nina Nesbitt - The Sun Will Come Up, The Seasons Will Change
Panda Bear - Buoys
The Specials - Encore
Yann Tiersen - ALL

March
David Gray - Gold In A Brass Age
Devin Townsend - Empath
Dido - Still On My Mind
Lana Del Rey - Norman Fucking Rockwell
Matmos - Plastic Anniversary
Sigrid - Sucker Punch

April
Circa Waves - What's It Like Over There?
The Flaming Lips - King's Mouth
Rammstein - TBA

May
The 1975 - Notes on a Conditional Form
Chemical Brothers - No Geography
Jenny Lewis - On the Line

TBC
Adele - TBA
Ariana Grande - than u, next
Azalea Banks - Fantasea II : The Second Wave
Betty Who - Betty
Body Count - Carnivore
Bruce Springsteen - TBA
Busta Rhymes - TBA
Cardi B - TBA
Carly Rae Jepsen - TBA
Chaka Khan - TBA
Chromatics - Dear Tommy
Coldplay - TBA
The Cranberries - TBA
The Cure -TBA
Danny Brown - TBA
Diddy - No Way Out 2
Die Antwoord - 27
Dua Lipa - TBA
Ed O'Brien - TBA
Frank Ocean - TBA
Gesaffelstein - Hyperion
Glass Candy - TBA
Grimes - TBA
GZA - Dark Matter
Kanye West - Yandi / Turbo Grafx 16
Karen O - Lux Prima
KMD - Crack In Time
L7 - TBA
LSD (Labrinth, Sia and Diplo) - LSD
Madonna - TBA
Major Lazer - Music Is The Weapon
Marina and the Diamonds - TBA
Mark Ronson - TBA
Maxwell - Night
Megadeth - TBA
Migos - Culture III
Miley Cyrus - TBA
Missy Elliott - TBA
Modest Mouse - TBA
My Bloody Valentine - TBA
The Offspring - TBA
Oh Land - TBA
Opeth - TBA
Pearl Jam - TBA
Prince - TBA
Prophets of Rage - TBA
Purple Mountains - TBA
The Raconteurs - TBA
Rihanna - TBA
Royal Trux - TBA
Run The Jewels - RTJ4
Sara Bareilles - TBA
Sheryl Crow - TBA
Skott - TBA
Sky Ferreira - Masochism
Sleaford Mods - Eton Alive
Slipknot - TBA
Solange - TBA
T-Pain - 1UP
Tame Impala - TBA
Tool - TBA
Vampire Weekend - Mitsubishi Macchiato
Vince Staples - TBA
The Weeknd - Chapter 6
Whitesnake - Flesh & Blood