Meeting the Challenges of Integration
25 February 2014
12:21 AM

Stefan Karlsson
Affino
Affino 7
Affino Smart Integrations
Affino Social Commerce Solution
api
Ease of Integration
ecommerce
Ecommerce Integrations
Econsultancy
integration
Integration Considerations
Integration Strategy
Key Integrations
social commerce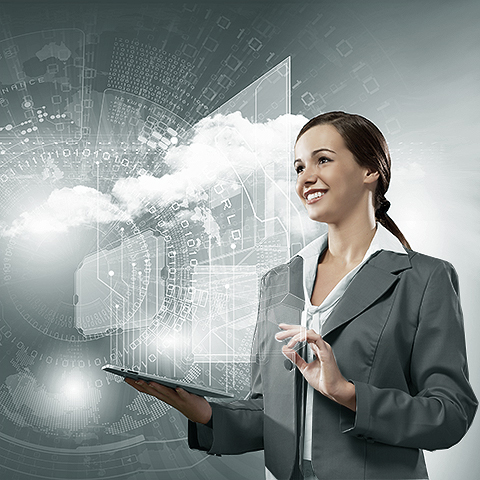 A recent Econsultancy feature discussed the challenges Integration poses for business growth. No matter what type of website / online business you run, there's likely some need for Integration to provide you with the full solution you require. Ecommerce websites typically have a large number of Integration requirements - I have listed the key areas below. Integration is often a costly and time-consuming activity, and one which needs to be maintained in perpetuity. There are of course a number of different Integration strategies, and consumers should be well aware that not all systems are created equal. Here below, I outline the 4 key considerations for businesses to think about before starting down the long road of Integration.

Key Integration Areas:
Analytics and SEO
Mailing Lists and Sales & Marketing Automation
Social Media
Ratings and Reviews
Customer Relationship Management (CRM)
Content Management System (CMS)
Digital Asset Management (DAM)
Enterprise Resource Management / Planning (ERM / ERP)
Payment Gateways
Warehouse Management System
Product Information Management
Search and Merchandising
Fraud Management
Carrier Management / Order Management

Need for Integration
It pays dividend to have full oversight of your business requirements at the start of your project process. There are some very different systems in the marketplace, and some will be far better tailored to your needs than others. It almost goes without saying that some degree of Integration will be required, but the more holistic a core solution is, the lesser the up-front cost. With a solution like the Affino Social Commerce Platform, most of the key Integration Areas are already catered for. For instance, you may not choose to use the Affino CRM Component in the longer-term, but you can make use of it in the first phases of your roll-out while you build up your business. Having more elements of your overall solution included in the core system greatly reduces costs and overheads - and makes for a simpler owneship experience.

Speed of Deployment
Many companies we deal with are tempted to do too much, too soon - that is to say, to fit too much into phase one of their project - this can be both a costly and risky strategy - as well as being time-consuming. With a solution like Affino though - where there's a large scope of already included elements , you can roll out high-level and complex projects much more quickly and much more cost-effectively. As we said previously, with Affino providing so much as a core solution, you have representation in most of they key areas of Integration. You can concentrate on your main business focus, and evaluate where you need to apply resources. Where everything needs to be integrated you don't really know what kind of solution / end-product you are dealing with until it is fully delivered. The more functionality your core platform provides, the more flexibility and more speed in delivery you have.

Ease of Integration
Not all solutions are set up for easy integration either. You need to evaluate how accessible, capable and flexible the API's are on both sides of the equation - outgoing / incoming from the core solution, and incoming / outgoing from the auxiliary solutions. You also need to evaluate how much control you can exercise over the data flow and how well set-up the communication channels are for the various integrated solutions. We often find documentation can be lacking for APIs and the support provided can be inadequate too - these are all factors that need to be considered in the planning of the overall solution.

Ease of Maintenance
You should be very aware that API's and their respective Integration Services are constantly being updated, and it can be a real challenge maintaining all the integrations and ensuring that nothing breaks. We find that pretty much every week we are having to update a couple of the many connected API's - even for such basic functions as YouTube and Vimeo embeds. Be under no illusion that considerable resources and therefore costs also go into maintaining Integrations long-term. You often have options on how to proceed too - pay for custom development on your core solution - or integrate yet another external component. Longer-term, it typically always makes more sense to develop the core solution - as you maintain a tighter control over your business. Of course the core solution cannot be expected to provide every single type of functionality necessary, but our advice would always be to concentrate on core over new Integrations.