28 Oct 2011 10:51 PM

Popular

Comments

Profile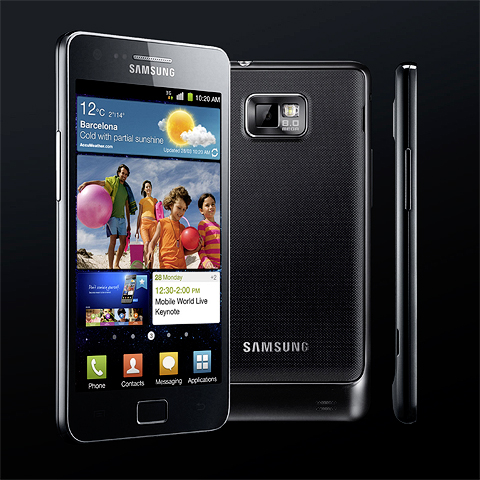 The latest market research by Strategy Analytics reveals that Samsung is currently in the lead for Smartphone unit sales for the 3rd Quarter of this year. Many analysts correctly reason that the masses were waiting for the launch of the iPhone 5, which turned out to be the iPhone 4S. Selling more than 4 million units in its first weekend, it is likely that Apple will be top again by the end of the year, but that should not diminish Samsung's achievement with its all-conquering Galaxy range.

In many commentators opininons, the Galaxy SII is still the current best smartphone out there, its Super Amoled Plus screen being superior to the more recent Galaxy Nexus and Galaxy Note, and it is blessed with a better camera (8.0MP) as well as superior features in some areas. The Galaxy range comes in a huge variety and is available on pretty much every network, at a relatively reasonable price. It's not long before the Galaxy SIII is launched, which should put Samsung significantly in front of its competitors - specs-wise.

Global Smartphone Shipments Q3 2011
| | | | | | | | | | | | | |
| --- | --- | --- | --- | --- | --- | --- | --- | --- | --- | --- | --- | --- |
| Company | | | | | | Shipments (millions) | | | | | | Market Share |
| | | | | | | | | | | | | |
| Samsung | | | | | | 27.8 | | | | | | 23.8% |
| Apple | | | | | | 17.1 | | | | | | 14.6% |
| Nokia | | | | | | 16.8 | | | | | | 14.4% |
| Others | | | | | | 55.3 | | | | | | 47.3 |
Current Global Total Mobile Phone Handsets Market Share
| | | | | | | |
| --- | --- | --- | --- | --- | --- | --- |
| Company | | | | | | Market Share |
| | | | | | | |
| Nokia | | | | | | 27.3% |
| Samsung | | | | | | 22.6% |
| LG | | | | | | 5.4% |
| ZTE | | | | | | 4.7% |
| Apple | | | | | | 4.4% |
| Others | | | | | | 35.6% |
Apple of course is doing very well, but it's not single-handedly bossing the phone world as many of its fans ardently believe. All these lawsuits and counter-suits show that Apple is nervous about Android, and particularly about Samsung - who is also one of its major suppliers! Every one was trailing Apple in terms of smartphone innovation, but the tide does seem to be turning somewhat - as Apple innovation is slowing, and Android and Windows innovation is conversely accelerating, and in some cases leap-frogging Apple.

The hardware and platform sides though are really just 1/2 the equation, with the

...

1 comment
|
permalink
|
email this
|

|





28 Oct 2011 6:07 PM

Popular

Comments

Profile
Tags:
Android
,
apple
,
mobile
,
nokia
,
htc
,
iPhone
,
Samsung
,
Blackberry
,
smartphone
,
Sony Ericsson
,
iOS
,
Windows
,
Galaxy Nexus
,
Mobile Platform
,
RIM
,
Porsche Design
,
BB 9900
,
P'9981
,
BlackBerry Bold
,
Lumia 800
,
Vertu
,
Vertu Constellation
,
Tag Heuer
,
Meridiist
,
D&G
,
Armani
,
Prada
,
LG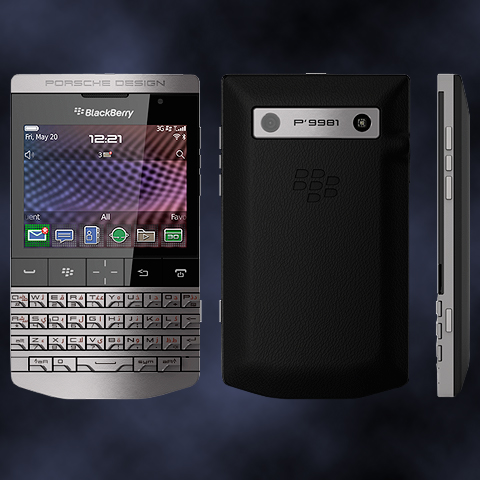 With all the column inches these days being devoted to the 3-way tussle between iOS, Android and Windows platforms, and each seeing a new platform flagship phone launch in October, RIM obviously thought they would need to maintain current mindshare by launching a flagship model of their own.

This BlackBerry flagship is a Porsche Design P'9981 - based on the 9900 Bold model - but made with premium materials, and having its own unique skinned interface. It comes up very slightly larger than the 9900, but then again it does have a hand-wrapped leather back and entire forged steel chassis. It will mostly be sold via Porsche Design outlets - for circa $2,000, and is classified as a restricted, rather than limited edition. As a piece of industrial design,it is obviously head and shoulders above the other BlackBerry phones, this is very much a deluxe model with a premium price.

I guess it's very much aimed at the bankers and suits brigade which still largely supports this kind of phone. It should compete well with the Vertu and Tag Heuer phones of this world, but its price point very much excludes it from the rank and file.

In this internet age - where other phone manufacturers are increasingly enlarging their screen real estate, is there still place for a 2.8" 640 x 480 display? My thinking is that screen real estate really is essential these days, and for those who really need a physical keyboard, some kind of keyboard slider arrangement is preferable to a diminutive screen.

Vertu is very much focusing on its full touchscreen 'Constellation' variant, so it's interesting to see that RIM commissioned Porsche Design to rejig its more old-fashioned keuboard format.

Specs-wise, with 1.2GHz processor, 768MB RAM, Onboard Memory of up to 32GB of onboard storage, 5MP camera - it really stacks up quite well. It's obviously quite a striking phone which is a plus, but then again, it has an odd form factor compared to the most useful current batch of phones. Apps-wise, RIM's work in gaining compatibility with Android apps should put it in a fairly decent position.

It's a shame the other phones in the BlackBerry portfolio aren't as good looking as this one. Its price puts it out of the reach of most, and I don't see it becoming a big seller like the iPhone 4S, Samsung Galaxy Nexus or Nokia Lumia 800.

We had a whole spate of

...

6 comments
|
permalink
|
email this
|

|





27 Oct 2011 12:15 AM

Popular

Comments

Profile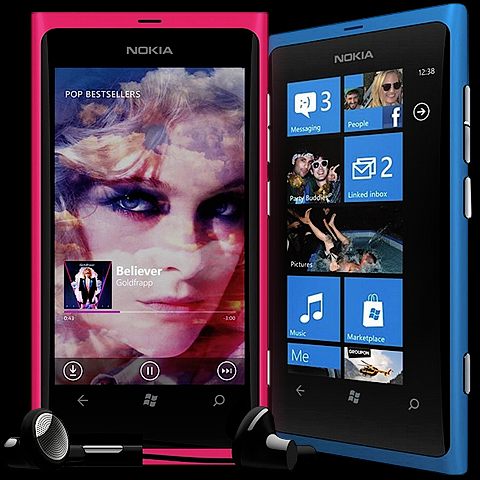 In the wake of the slightly disappointing iPhone 4S and equally disappointing Galaxy Nexus launches, we now have the supposed saviour of both Nokia and the Windows Mobile Platform to contend with.

Much has been written about the fabuolous usability of the Metro Tiles which are the cornerstones of the Windows experience, versus the app icons of Android and iOS. For those that first come to Windows Mobile, the interface initially seems highly intuitive and seemingly the wave of the future. However, as you live with it, you discover, much like any interface - that it has its various weaknesse as well as strengths. In fact, this latest incarnation of Windows Mobile (as a platform, not Mango!) has been out for a while now, and it has failed to get any real traction with consumers.

Both iOS and Android are significantly ahead of the Windows Platform - in terms of maturity, apps, ability and consumer uptake. The Windows Mobile Platform has just a tiny percentage of the market - so was Nokia right in choosing Windows over Android?

Before we answer that question, we cannot fail to be impressed by the flawless elegance of Nokia's new design. In my opinion, in pure hardware design terms, this is unequivocally the prettiest smartphone currently on the market. Whichever way you turn it, the minimal detailing is quite stunning. I would have gone one further and omitted the chrome panel around the camera - but then again, I really like minimalistic design. The liquid-like curved screen and concealed ports just add to the quality feel of the single piece polycarbonate shell (available in Magenta and Cyan as pictured, as well as regulation black!). So as far as we are concerned, design-wise it is amazing, and it features a separate and specific camera button - to match its superb 8MP Carl Zeiss lensed camera.

Now for the obvious downsides - only 16GB of onboard memory (with no memory card slot), and no front-facing camera (which is now a must for helping teenage girls apply their makeup!); also no 4G and no NFC. The limited memory and camera are totally a Windows restriction, as Nokia's identical Meego-running N9 handles upto 64GB of memory, and features a front-facing camera!

What actually lets the Nokia Lumia 800 phone down therefore really is Windows - through its lack of apps, lack of memory support, and lack of forward-facing camera support. When you put this

...

2 comments
|
permalink
|
email this
|

|





28 Jun 2011 9:41 PM

Popular

Comments

Profile
Tags:
apple
,
Google
,
nokia
,
iPad
,
Navigation
,
Samsung
,
smartphone
,
Tablet
,
touch-screen
,
swipe
,
swiping
,
gestures
,
Samsug Galaxy
,
Nokia N9
,
multi-tasking
,
accessibility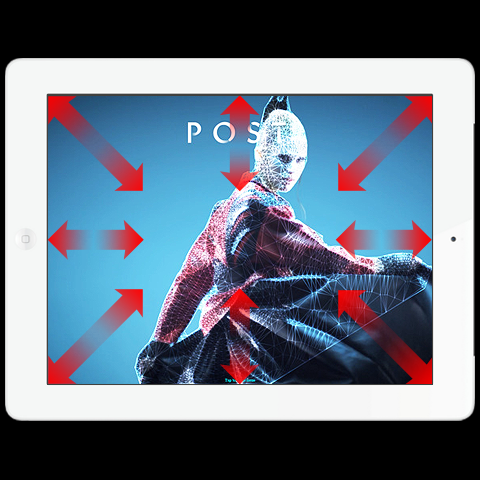 I've not had my iPad for too long now, but it is most evident that the best applications to use are the ones that have the most dynamic navigation - the same is true in reverse, in that a poor navigation can greatly impair one's enjoyment of that application. Whilst trying out a friend's Samsung Galaxy SII, I really liked the ability to swipe/pull down a menu from the top of the screen. The new Nokia N9 also has a great feature where by swiping the whole screen from edge to edge, you park whatever application you were using in background; said application can then later be quickly retrieved from the multi-tasking panel.

On the home screens of the iPad, one is really limited simply to a left or right swipe motion. It would be so much better if you could swipe up and down also for extended navigation, and carrying my idea forwards, use diagonal swipes in addition for specific functions - send to email, retrieve from the cloud / Drop Box, send to bin etc.

Not only do you have 2 directions on every point of the compass (forward and reverse) - i.e. 2 x 8, but moreover - in taking a leaf from Nokia, you could apply a duration / length dynamic to this also, so that a short swipe in a particular direction means one thing, whilst a longer swipe in the same direction means something else - for instance short diagonal swipe to top right corner means send to background, long swipe means shut down application. For longer swipe functions you might also need a little pop-up 'do you really want to do this?' prompt. Another short swipe to bottom left corner could mean send to Home Page / Desktop; while a longer swipe in the same direction would send to bin etc.

Of course you can still have the 2 and 3 fingered gestures too, but my navigation would provide amazing versatility with no less than 32 different functional parameters, in the simplest way possible. You could even add more parameters by combining simultaneous 2 fingered swipes - in the same or opposite directions. Huge scope for simple and easy to learn navigation. Of course programming it may be another thing entirely, but I believe this is eminently plausible and achievable within the next couple of years.

Now we just need to wait for Google and Apple to catch up with my way of thinking!

...

Add Comments
|
permalink
|
email this
|

|





12 May 2011 3:09 PM

Popular

Comments

Profile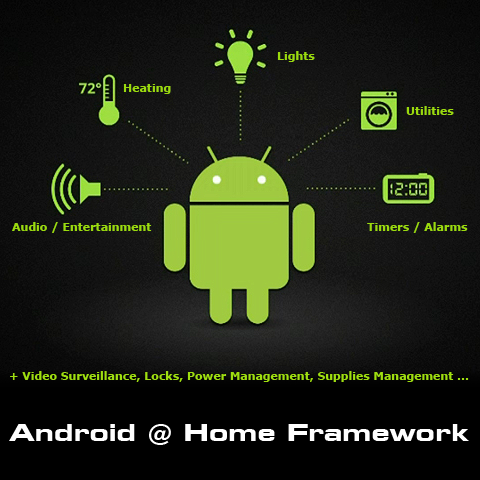 Over the years, technology magazines and technorati have continued to make a lot of noise about the wonderful benefits of Home Automation, ever since the Jetsons, we have been aware of the potential of automating and computerising / remote-controlling various aspects of domestic life. Over the years a number of consumer brands have dabbled, including Sony and Nokia; but it has become almost exclusively the preserve of the rich and famous, with Home Automation specialists Zensys, Sigma Designs, Express Controls, AMX Corp, Control 4, Echelon and Jung - all being relatively expensive.

As is Google's way, it is now looking to bring all the benefits of Home Automation into the hands of the everyman. There are 2 core components to this project - the actual android protocol / control system - which utilises Android-based tablets and smartphones in this case 'Android@Home Framework'; and then there is 'Project Tungsten' which is a wireless base-station protocol / wifi control box, which will allow Android devices to communicate with a variety of domestic utilities and appliances. Typically toasters are dumb technology, but a 'tungsten' enabled toaster will allow you to control it from your Android phone. A toaster is possibly a bad analogy - you might say 'why would you bother to automate this?', but far more clever automations are possible, such as fridge supplies control - with an automated shopping list, as well as in-fridge camera and live updated fridge inventory!

In the above diagram, Google outlines 5 control areas; some of which were demoed at the recent I/O conference:
Audio / Entertainment - Google's equivalent of Apple Airplay, with a major difference in that music is streamed directly from the Cloud (I believe Cloud storage will become more and more like a virtual 'Attic' (for 'overflow' storage) with a real need for media servers on ground level to ensure smooth and uninterrupted service)
Heating - Control your house's thermostat / central heating remotely
Lights - Get an overview and manage your domestic lighting arrangements from afar
Utilities / Appliances - Control a variety of domestic appliances and utilities from your smartphone or tablet - think you left the cooker on? Switch it off remotely, or even get alarms if cooker is unattended for more than a
...

1 comment
|
permalink
|
email this
|

|





10 May 2011 9:03 PM

Popular

Comments

Profile
Tags:
apple
,
Google
,
nokia
,
Sony
,
iPhone
,
iTunes
,
Walmart
,
Microsoft
,
Brand Value
,
iPad
,
AT&T
,
iPod
,
amazon.com
,
macbook
,
Brand Profile
,
HP
,
Brand Identity
,
iMac
,
Apple TV
,
World's Most Valuable Brand
,
Millward Brown
,
MacBook Pro
,
IBM
,
McDonald's
,
Coca-Cola
,
Marlboro
,
China Mobile
,
General Electric
,
ICBC
,
Vodafone
,
Verizon
,
Wells Fargo
,
UPS
,
Hewlett Packard
,
Deutsche Telecom
,
VISA
,
Top Brands 2011
,
Millward Brown BrandZ
,
Global Top 100 Brands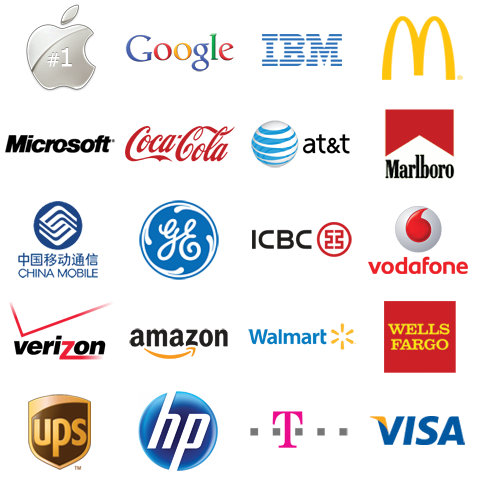 On the latest Millward Brown BrandZ 'Global Top 100' listing, Apple has overtaken Google by quite a significant margin. No doubt this has a lot to do with the phenomenal sales success of the iPad , as well as continuing strong retail performance across most divisions.

Our own household has slowly and steadily, not particularly deliberately, become rather Apple -fied. It started with iPods and iPhones , then a MacBook Pro or two, and now includes iMacs , iPads and Apple TV . I'm not saying that Apple necessarily make the perfect product in every category, but they do have an uncanny knack of getting the quality, aesthetics and usability just right. Sure there are some quirks here and there, but in each category we have an Apple product, it is significantly the best in that category - and usually for a variety of reasons. I'm certainly not the biggest fan of iTunes , but there is an easy convenience in syncing devices with iTunes and sharing media files. It's a little suprising how far behind some of the previously dominant competitors have fallen - chiefly I suppose Sony and Nokia in their respective sectors.

Anyway, the top 20 most valuable brands for 2011 is as follows; (Percentage % Change vs 2010 in Parenthesis):

2011 Value in $ Millions
1. Apple 153,285 (+84%) 2. Google 111,498 (-2%) 3. IBM 100,849 (+17%) 4. McDonald's 81,016 (+23%) 5. Microsoft 78,243 (+2%) 6. Coca-Cola 73,752 (+8%) 7. AT&T 69,916 (N/A) 8. Marlboro 67,522 (+18%) 9. China Mobile 57,326 (+9%) 10. General Electric 50,318 (+12%) 11. ICBC 44,440 (+1%) 12. Vodafone 43,647 (-2%) 13. Verizon 42,828 (N/A) 14. Amazon.com 37,628 (+37%) 15. Walmart 37,277 (-5%) 16. Wells Fargo 36,876 (+97%) 17. UPS 35,737 (+35%) 18. Hewlett Packard 35,404 (-11%) 19. Deutsche Telecom 29,744 ...

3 comments
|
permalink
|
email this
|

|





28 Sep 2010 10:51 PM

Popular

Comments

Profile
Tags:
apple
,
FaceBook
,
Google
,
nokia
,
social media
,
Twitter
,
iPhone
,
iTunes
,
Microsoft
,
iPad
,
Social Promotion
,
Wired Magazine
,
Samsung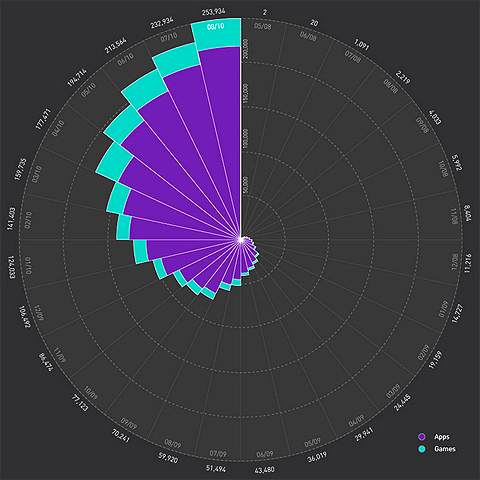 Since the App Store was officially launched on July 10th 2008, it has had a profound impact on Internet and Mobile Phone Usage. It is arguable as to whether the iPhone was truly the first smartphone, but its combination of messaging, telephony, email access, web browsing - plus its myriad of useful utilities and applications, really blazed the trail for all others to follow. Where Apple and Google now lead, Microsoft , Nokia and the other former leaders of the mobile phone sector are desperately scrabbling to catch up.

Wired Magazine went as far as to proclaim 'The Internet is Dead!' based on the now increasing dominance of smartphone and tablet devices - which rely increasingly on custom applications to deliver their content and services. What Wired failed to mention, is that most of the service applications still rely on Internet Hubs to provide them with their content. Two of the most used - Facebook and Twitter push everything through their respective websites. Twitter is an interesting service, as increasingly users of its services typically totally bypass Twitter when posting to it or receiving updates from it. This is in part what led to Wired's headline, as well as recent efforts by Twitter to introduce its own Dashboard style interface on its own website.

The smartphone really is about a series of convergences and consolidations - it's not that long since I left the house with 4 items in my pocket - phone, iPod , wallet and keys. My iPhone now serves the 2 first functions, and as you may have read on other blogs on this site, I am pretty sure that before long, smartphones will contain electronic wallets, and control keyless access to domiciles and other buildings. My brother Markus's preferred reading device is his iPhone - he though that the iPad might supplant his affections in this area, but that has not been the case. Recent announcements from Samsung concerning its Galaxy Tab and its use in Home Automation, lead me to believe that such applications - alongside home security, personal ID - even passports and contactless payment systems - these will all find their way onto smartphones within the next year or two.

The App Store has grown to 253,934 applications in a little over 2 years, and has seen 6,500,000,000+ downloads of said applications. Latest category breakdown are as follows:
...

5 comments
|
permalink
|
email this
|

|



Subscribe to feed

Subscribe by email
Recent Visitors