28 May 2014 2:43 PM

Popular

Comments

Profile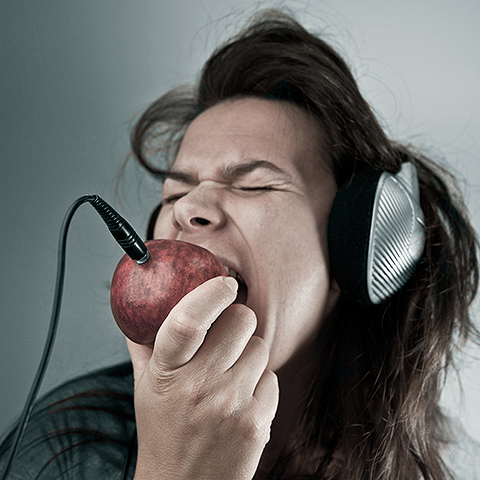 As most will know by now, I am a huge music fan and buy an album or two or three pretty much every week, as well as a variety of singles and EPs. My iPhone's primary purpose really is as a personal jukebox - with 50GB typically dedicated to MP3s. Because of the limited space available on the iPhone - max 64GB for the last three generations, I constantly need to chop and change my selections as I add new albums to my playlists - these constant updates seem to exacerbate the syncing and backup process somewhat.

Right from the earliest days of my iPhone ownership I have had issues with the iTunes <> iPhone sync - typically with the process freezing out at some stage during the number 1-7 steps and occasional corruptions occurring. Corruptions seems to occur on both apps backup / syncing as well as on music. there was a time when the same 2 apps were being copied to the phone for every single sync (for several months in a row) - even though neither had been updated recently.

Since iOS 7 was launched on September 18th 2013 - that is to say iTunes versions 11.1 onwards, the experience has been an unmitigated disaster for me. There's pages and pages of user complaints / notes about music and playlist syncing errors on the various Apple support forums. The issue has been so serious for me that in the last few months I have had to reset and restore my phone to factory settings a dozen times, half of the time needing to set up the phone from scratch as the backup was not restoring properly. I find that a lot of fitness and dance instructors - who use the playlist function extensively are having the same issues. It's not just a matter of the playlists not copying across properly, but frequently during a sync some existing tracks / songs can get corrupted somehow and are no longer available for playback - the only way to fix that really is to restore the device completely - both very frustrating and time consuming. I'm still getting random freezes and the 'update' icon continuing to cycle on my iPhone on occasion even after decoupling from iTunes.

Most recently I updated to iTunes 11.2 last Friday night, and all the music on my phone became corrupted as 'Other' format. It took 6 restores to factory settings with two 'set up phone from new' to finally get everything back in

...

3 comments
|
permalink
|
email this
|

|





20 Dec 2013 9:54 AM

Popular

Comments

Profile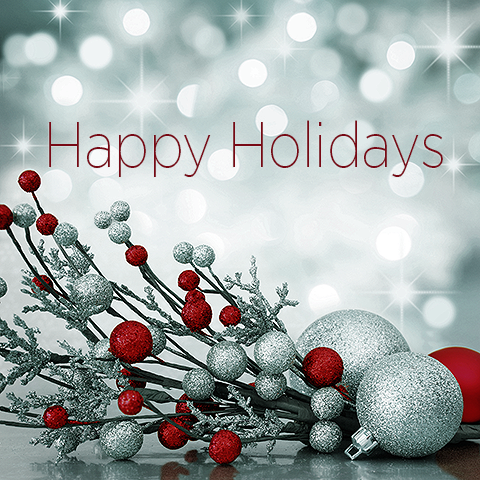 We would like to thank everyone for a great 2013. We welcome on board splendid new Affino users, and celebrate the amazing success that so many of you are seeing with your online engagement and revenue growth.
It has been a year when we've seen some great site evolutions and have started to see Affino sites win major awards. In particular Procurement Leaders with three PPA awards (the UK publishing Oscars). We continue to see Affino sites evolve towards their potential and we'll work with you to help you get the maximum benefit from your online presence over the coming year.
A Year in Transition
This year has been a great transitional year for Affino with the first half of the year focused on the Big Bang move to the new super scaling high availability version of Affino. From your feedback we know that you're appreciating the solid improvements in uptime and performance.
Online business has been evolving more gradually over the year and the improved stability in the ecosystem means that for the first time we've been able to slow down the release cycle somewhat, something that we know many of you appreciate. Looking ahead we're aiming to bring out just three to four major release each year, compared to the 6+ we have been historically.
There have been a number of key enhancements to Affino this year including the greatly enhanced Analysis Centre with the updated Customer Ladder, Ecommerce Dashboards and greatly increased timeframes for all analytics. Messaging had the biggest evolution to-date with greatly improved messaging campaigns, SMS integration and improved auto-responders.
Invites and relationship management have both been transformed this year, in fact it is now easier to look up, select and connect throughout Affino. Affino's look and feel also improved considerably with more refined styling options, Design Panels and greater ability to use custom CSS.
The second half of this year has been all about developing Affino into being a cutting edge responsive design platform that works seamlessly across all devices. Like many good things it's taking longer than we had hoped to bring you the first responsive release, but the long baking period will be worth the wait.
The Internet in 2013
This year has been very much a transitional

...

1 comment
|
permalink
|
email this
|

|





15 Mar 2012 2:52 PM

Popular

Comments

Profile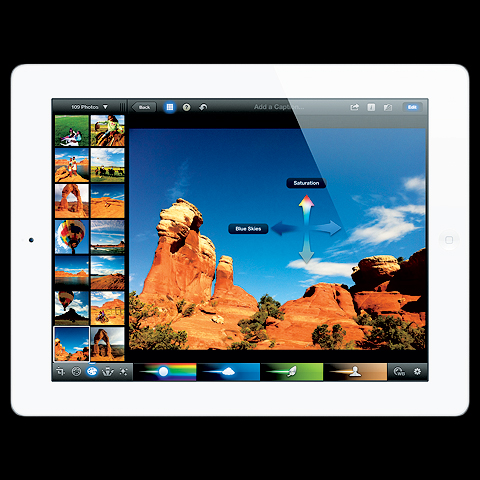 'New iPad' (not '3'!) was launched with the usual hyperbolic aplomb last Thursday - including axes- and context-free comparative charts, and weighing in at just a fraction more than its predecessor, as well as being a fraction thicker. Appearance-wise though, it looks as different to the iPad 2 as iPhone 4S does to the 4! Of course it's available from the Apple Store tomorrow.

So what's genuinely new?
Retina Screen - 2048 x 1536 pixel resolution - into a 9.7 inch screen - properly amazing!
A5X Quad Core Processor - Supposedly great for graphics handling, yet processor clock speed remains the same, at circa 1 GHz
1GB of Ram - Finally Apple steps into line with the now majority of Android devices which boast 1 Gig of RAM
5MP iSight Camera - Obviously improved rear camera, now available to record HD video too at 1080p and 30 fps
4G LTE Support - 4th generation cellular network support - will find little use in Europe at the moment, UK 4G auction is not due until next year (2013)!
As to whether the new one is worth it - this is entirely dependent on how you use your device!

I've never used my iPad Camera for snaps, so it's kind of irrelevant how high res the cameras are - as long as they work well enough for Skype! 4G is a non-starter for me as a UK citizen, in any case I would probably favour the Wi-Fi model, as I don't take the iPad around and about so much in that sense, I more rely on my iPhone when I'm out and about.

I'm sure the RAM expansion will help, as will the improved graphics processor aid my enjoyment of High Res games and video. The real reason to update though is the vastly improved resolution, and thus increased real-estate of the screen.

I recently returned from vacation in Gran Canaria, and I took my iPad (2) along to keep abreast of emails and various happenings at work. The iPad is fine for scanning through emails, and summary replies, but leaves a lot to be desired as a proper work-horse (e.g. trying to work with interlaced browsing). The current screen resolution is too small, and the absence of Flash still hurts. I was at one stage trying to check opening times for some of the clubs in the area - and these still relied on largely Flash websites. There is of course a gradual shift over to HTML 5, but it is surprising just how much Flash there still is out there on the

...

7 comments
|
permalink
|
email this
|

|





28 Oct 2011 6:07 PM

Popular

Comments

Profile
Tags:
Android
,
apple
,
mobile
,
nokia
,
htc
,
iPhone
,
Samsung
,
Blackberry
,
smartphone
,
Sony Ericsson
,
iOS
,
Windows
,
Galaxy Nexus
,
Mobile Platform
,
RIM
,
Porsche Design
,
BB 9900
,
P'9981
,
BlackBerry Bold
,
Lumia 800
,
Vertu
,
Vertu Constellation
,
Tag Heuer
,
Meridiist
,
D&G
,
Armani
,
Prada
,
LG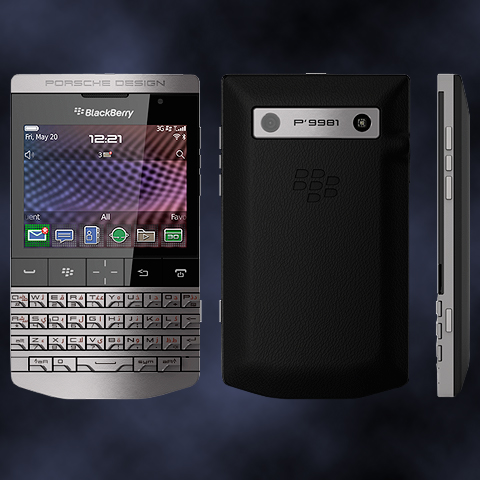 With all the column inches these days being devoted to the 3-way tussle between iOS, Android and Windows platforms, and each seeing a new platform flagship phone launch in October, RIM obviously thought they would need to maintain current mindshare by launching a flagship model of their own.

This BlackBerry flagship is a Porsche Design P'9981 - based on the 9900 Bold model - but made with premium materials, and having its own unique skinned interface. It comes up very slightly larger than the 9900, but then again it does have a hand-wrapped leather back and entire forged steel chassis. It will mostly be sold via Porsche Design outlets - for circa $2,000, and is classified as a restricted, rather than limited edition. As a piece of industrial design,it is obviously head and shoulders above the other BlackBerry phones, this is very much a deluxe model with a premium price.

I guess it's very much aimed at the bankers and suits brigade which still largely supports this kind of phone. It should compete well with the Vertu and Tag Heuer phones of this world, but its price point very much excludes it from the rank and file.

In this internet age - where other phone manufacturers are increasingly enlarging their screen real estate, is there still place for a 2.8" 640 x 480 display? My thinking is that screen real estate really is essential these days, and for those who really need a physical keyboard, some kind of keyboard slider arrangement is preferable to a diminutive screen.

Vertu is very much focusing on its full touchscreen 'Constellation' variant, so it's interesting to see that RIM commissioned Porsche Design to rejig its more old-fashioned keuboard format.

Specs-wise, with 1.2GHz processor, 768MB RAM, Onboard Memory of up to 32GB of onboard storage, 5MP camera - it really stacks up quite well. It's obviously quite a striking phone which is a plus, but then again, it has an odd form factor compared to the most useful current batch of phones. Apps-wise, RIM's work in gaining compatibility with Android apps should put it in a fairly decent position.

It's a shame the other phones in the BlackBerry portfolio aren't as good looking as this one. Its price puts it out of the reach of most, and I don't see it becoming a big seller like the iPhone 4S, Samsung Galaxy Nexus or Nokia Lumia 800.

We had a whole spate of

...

6 comments
|
permalink
|
email this
|

|





27 Oct 2011 12:15 AM

Popular

Comments

Profile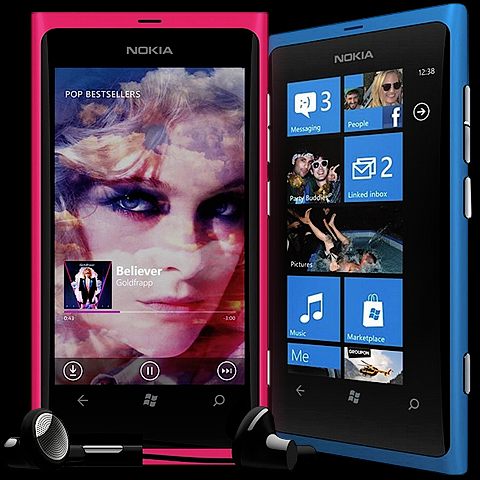 In the wake of the slightly disappointing iPhone 4S and equally disappointing Galaxy Nexus launches, we now have the supposed saviour of both Nokia and the Windows Mobile Platform to contend with.

Much has been written about the fabuolous usability of the Metro Tiles which are the cornerstones of the Windows experience, versus the app icons of Android and iOS. For those that first come to Windows Mobile, the interface initially seems highly intuitive and seemingly the wave of the future. However, as you live with it, you discover, much like any interface - that it has its various weaknesse as well as strengths. In fact, this latest incarnation of Windows Mobile (as a platform, not Mango!) has been out for a while now, and it has failed to get any real traction with consumers.

Both iOS and Android are significantly ahead of the Windows Platform - in terms of maturity, apps, ability and consumer uptake. The Windows Mobile Platform has just a tiny percentage of the market - so was Nokia right in choosing Windows over Android?

Before we answer that question, we cannot fail to be impressed by the flawless elegance of Nokia's new design. In my opinion, in pure hardware design terms, this is unequivocally the prettiest smartphone currently on the market. Whichever way you turn it, the minimal detailing is quite stunning. I would have gone one further and omitted the chrome panel around the camera - but then again, I really like minimalistic design. The liquid-like curved screen and concealed ports just add to the quality feel of the single piece polycarbonate shell (available in Magenta and Cyan as pictured, as well as regulation black!). So as far as we are concerned, design-wise it is amazing, and it features a separate and specific camera button - to match its superb 8MP Carl Zeiss lensed camera.

Now for the obvious downsides - only 16GB of onboard memory (with no memory card slot), and no front-facing camera (which is now a must for helping teenage girls apply their makeup!); also no 4G and no NFC. The limited memory and camera are totally a Windows restriction, as Nokia's identical Meego-running N9 handles upto 64GB of memory, and features a front-facing camera!

What actually lets the Nokia Lumia 800 phone down therefore really is Windows - through its lack of apps, lack of memory support, and lack of forward-facing camera support. When you put this

...

2 comments
|
permalink
|
email this
|

|





20 Oct 2011 7:23 PM

Popular

Comments

Profile
Tags:
Android
,
apple
,
Google
,
phone
,
iPhone
,
smartphone
,
iOS
,
NFC
,
iPhone 4S
,
4G
,
Galaxy Nexus
,
Samsung Galaxy Nexus
,
Ice Cream Sandwich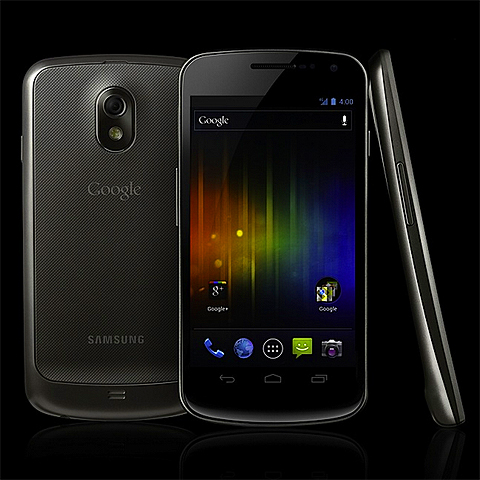 As with the iPhone 5! launch (actually iPhone 4S as it turned out) there was lot of hype around the launch of the new official Google Phone. There were rumours of a super processor of 1.7Ghz, a 10MP camera on the reverse and an ingenious new form factor.

Both phones benefitted from major version releases of operating systems - Android updating to 4 (Ice Cream Sandwich), whilst iPhone 4S jumped up to iOS 5.

For me, I am actually a little disappointed with both launches. Neither one is really the runnaway success I thought they might be. The obvious draws on the Nexus are the amazing 4.65" Super Amoled HD Screen - which is even better than the gorgeous Galaxy SII screen, also the new Barometer sensor, along with NFC and 4G capabilities that the iPhone 4S lacks.

I still contend that the construction of the iPhone 4 series is seriously flawed - as can be seen in the latest drop tests, where both back and front glass screebs of the iPhone 4S shatter way too easily. It is also my opinion that the dodgy antenna issue has been fudged with clever electronics - which switch the signal between two halves, depending on how the antenna is being shorted / obstructed by finger or thumb. That said though, Samsung's phones tend to be a little 'plasticky', and for certain the iPhone uses better quality materials in its construction - bar possibly the glass, which seems overly brittle.

The biggest thing for me was the 64GB boost in internal storage for the iPhone 4S - the Galaxy Nexus omits SD Card slot, and is stuck therefore with a maximum of 32GB - which is no good for my mobile jukebox needs! I really wanted the iPhone to have a larger screen, and here the Galaxy Nexus certainly comes up trumps.

As for the other head-to-head specs they are much of a muchness really - battery performance is as much to do with hardware and software than actual size of battery - same goes for processor clock speed and RAM.

Android Ice Cream Sandwich seems to be largely an aesthetic update, although it does have some very nifty bandwidth management widgets, as well as clever 'bump' sharing of content from phone to phone. To compete with the obviously superior iPhone 4S camera, the Nexus has a clever automated panorama picture mode.

Side-by-side specs are as follows, apologies if I've got any of these wrong! They're from a variety of sources obviously.

&nbsp

...

1 comment
|
permalink
|
email this
|

|





06 Oct 2011 3:12 AM

Popular

Comments

Profile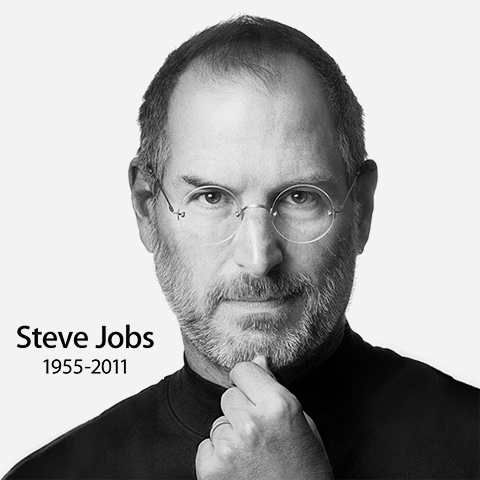 I am very saddened to hear that Steve Jobs has unfortunately succumbed to pancreatic cancer after a brave fight of some 8 years.

As someone who loves technology, and more importantly loves the benefits that great technology brings - I will be eternally grateful for Steve's contributions to the world.

Hundreds of millions around the world have benefitted both directly and indirectly from Steve's input. Steve was never afraid to go his own way, he always believed though we frequently doubted.

From his love of black turtle necks, Levi's 501s and New Balance 993 trainers, to his stalwart championing of great design - Steve was ever uncompromising in his pursuit of useful and beautifully usable technology - for genuine benefit to the people.

His legacy and trail of innovation will be with us for a very long time to come:
AirPlay
AirPort
Apple II
Apple TV
iCloud
iMac
iOS
iPad
iPhone
iPod
iTunes
MacBook / Air / Pro
Macintosh
Mac Mini
Mac Pro
NeXT
OSX
Pixar
PowerBook
Our thoughts are of course with his family and friends.
2 comments
|
permalink
|
email this
|

|





28 Sep 2011 10:29 PM

Popular

Comments

Profile
Tags:
Android
,
apple
,
iPhone
,
Amazon
,
iPad
,
iOS
,
Windows
,
iMac
,
Amazon Kindle
,
eBooks
,
Cloud Computing
,
Cloud
,
Kindle Keyboard
,
Kindle Fire
,
Kindle Touch
,
Amazon Silk
,
Amazon Cloud
,
Cloud Streaming
,
3G
,
WiFi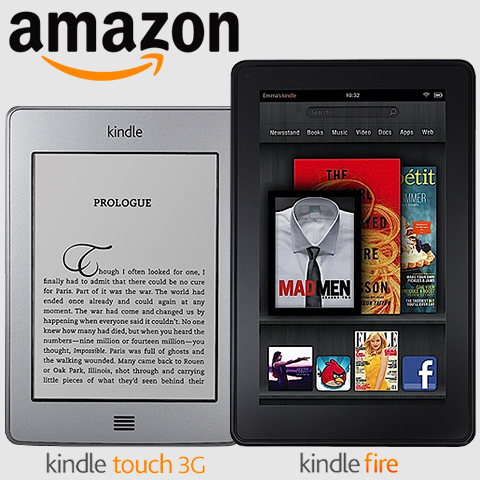 I have been a considerable fan of the Amazon Kindle - the model that is now called the Kindle Keyboard 3G; I also have a 27" iMac runnning Windows, a Samsung Windows laptop, iPad 2, currently iPhone 3GS - but soon most likely iPhone 5 - So I'm currently evenly split between Windows and iOS - with a sprinking of Amazon Kindle magic.

My brother Markus reads most of his Kindle eBooks on his iPhone or iPad devices - for me, there is no substitute for the easy legibility and form factor of the Kindle - a smartphone is too small for reading comfort, and a typical 10" tablet is too large / weighty for holding in one hand for prolonged periods.

Amazon is actually offering 3 new devices:
Kindle - 6" 'Kindle Keyboard' minus the keyboard in very slightly smaller form factor - $79 / $109 (with or without advertising)
Kindle Touch - 6" E Ink touchschreen display with even sleeker form factor - WiFi Version is $99 / $139 (with or without advertising), 3G Version is correspondingly $149 / $189
Kindle Fire - 7" full colour touchscreen tablet with 8GB onboard memory an unlimited cloud storage - $199
The base level new Kindle is the only one currently listed on Amazon.co.uk (at £89) shipping mid october. If we extrapolate the prices, we're talking circa £169 for the 3G Kindle Touch and £179 for the Kindle Fire - which are likely to be made available in the UK in time for Christmas - at least the Kindle Touch is, there may be media licencing issue which would postpone the Kindle Fire launch to the new year.


Kindle Touch 3G

I see this as a direct upgrade / replacement for my Kindle Keyboard 3G - in my review at the start of the year, I marked it down for its clunky keyboard, and lack of touchscreen interaction. Memory remains the same (4GB) although battery life is likely somewhat affected, I still have no hesitation in getting this device when it is made available in the UK. I read several books a month, and the convenience of sub 60 second downloads - and the fact that you are always carrying a couple of books spare - is simply incomparable. The paperback form factor and usability make this my perfect everyday book replacement device. I much prefer reading E Ink to the shiny, bright glare of LCD screens - so I will stick with this format and form factor.

The Kindle Touch has some added smarts via new X-Ray feature which pops

...

2 comments
|
permalink
|
email this
|

|





15 Jul 2011 3:10 PM

Popular

Comments

Profile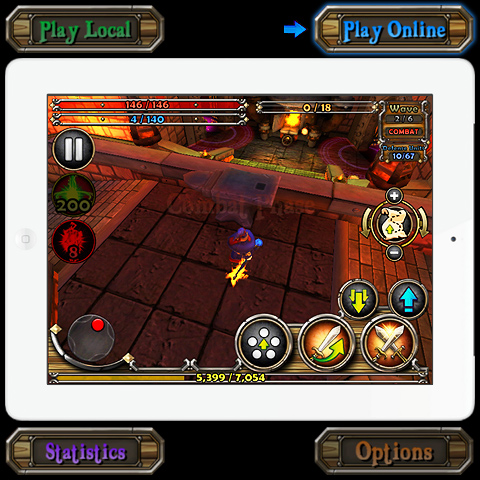 This week, for the regular Comrz team meet-up, we 4 staffers currently in London headed for Boyd's Brasserie Bar at Charing Cross with tablets in hand - an even split of Android tablets and iPads - for an experiment in tablet-based social gaming.

This being my first venture into online multi-player co-operative gaming, I was a little non-plussed initially. In advance of the meet-up we had each downloaded the Dungeon Defenders Game, as well as set up accounts on Gamespy - to allow for multi-player action.

Boyd's Brasserie Bar proved to be an inspired venue choice for the experiment - it's dusky lighting providing just the right environment / ambience for tablet gaming - and of course it has free wi-fi. We each started up the game and selected 'Play Online'; logging in to Gamespy to get multi-player access. Then it was just a matter of one player setting up as the host for a Custom Game, and the rest of the players looking up said Game Name and logging in with agreed password.

I initially thought the experiment was going to be a bit too geeky for my liking, but it actually proved to be surprisingly entertaining - we had plenty of beers and snacks to keep our energy and concentration up. I've noticed that my iPad has a somewhat worrying tendency to eject me out of applications every now and again, wich proved a little wearisome on this occasion - re-starting the game involves several option choices and 2 different logins, which did not always work on first attempt.

I guess the network dropped us all a few times, but over the circa 4 hours of the experiment, we mostly managed to maintain a highly spirited online gaming experience. After the first half hour or so I was really enjoying it. There aren't many games out yet which allow for such a fluid cross-platform experience, but there are all sorts of goodies waiting in the wing for future release, including the tablet version of online gaming streaming service - OnLive.

Dungeon Defenders is a surprisingly good game; the controls can be a little tricky, but you soon get used to it, and all the power-ups and strategy considerations make for really decent gameplay - sure, it can be improved, but all 4 of us, regular gamers and not, really enjoyed the experience.

I see all kinds of potential here for tablet-style collaborative experiences - both work and play-wise. It&rsquo

...

8 comments
|
permalink
|
email this
|

|





07 Jun 2011 12:35 AM

Popular

Comments

Profile
Tags:
apple
,
Google
,
Amazon
,
iTunes
,
Spotify
,
iOS
,
Dropbox
,
Cloud Computing
,
iCloud
,
iTunes Match
,
iOS 5
,
OSX Lion
,
Cloud
,
Cloud Backup
,
Music Streaming
,
Apple WWDC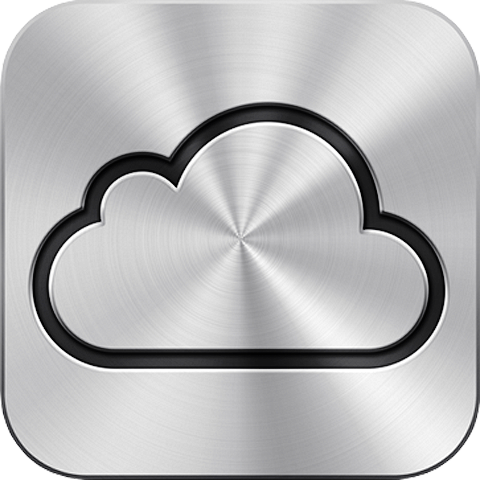 Of the 3 big announcements at today's Apple WWDC - OSX Lion, iOS 5 and iCloud - the final introduction was the most eagerly awaited. Many were expecting a music streaming Spotify competitor on the iTunes front - Spotify can now breathe a sigh of relief, as Apple delivers something closer to Dropbox.

The most amazing thing about the iCloud service - which stores your music, photos, apps, calendars and documents - is that it's free! (As long as you don't exceed 5GB). The iCloud stores all your content and media, and automatically and wirelessly syncs / pushes them to all your Apple devices.

There are some obvious benefits of this within the incredibly easy to use Apple ecosystem - automatic backup and syncing through the cloud is a great service for Apple users. Instead of introducing Spotify-style music streaming, Apple instead introduces 'iTunes Match' for $25 p.a.- this service automatically matches all your CD-ripped music with existing tracks from the iTunes library and delivers them as high quality DRM-free 256kbps AAC files. Obviously if your collection is all iTunes-based anyway, you don't need the 'Match' service, but the system works in the same way. The way Apple can steal a march on Google and Amazon's equivalent Cloud Music Services is that most of what Apple is streaming comes from it's core collection which it simply ID's from your own iTunes collection - and then has the corresponding Apple Library track streamed out - making for a much more light-weight system, really quite clever in its conceptualisation - we have yet to experience the full final implementation of course.

Music is supposedly limited to 25,000 tracks, and photos are only stored in the cloud for 30 days - those are the downsides. The upside is obviously that all of this is built into the latest versions of the Apple operating systems; OSX Lion is out in July and iOS 5 arrives in September.

For me I'm not sure it makes much difference. I will still keep my Spotify subscription, and I like the fact that I can shop around for tracks - on Amazon, Beatport and Juno as well as on iTunes - both in solid and digital formats. I also quite like that Dropbox is fully universal - and you can share content with friends and colleagues on any system / platform.

The genius of Apple is always in its simplicity and ease of use,

...

3 comments
|
permalink
|
email this
|

|





03 Mar 2011 11:05 PM

Popular

Comments

Profile
Tags:
Android
,
apple
,
Google
,
PC
,
iPad
,
Samsung
,
Blackberry
,
Motorola
,
iOS
,
App Store
,
eBooks
,
iPad 2
,
Tablet
,
Android Honeycomb
,
Home Computing
,
Motorola Xoom
,
Apple iPad
,
Steve Jobs
,
HDMI
,
Apple App Store
,
BlackBerry PlayBook
,
Xoom
,
iPad 1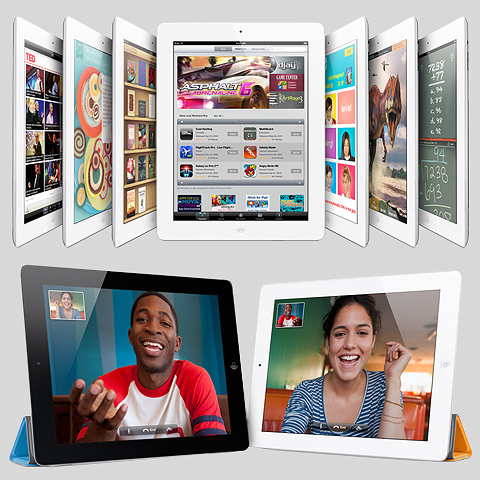 As a marketing man, I am always slightly uncomfortable when watching Steve Jobs present, the experience is a little akin to being in the presence of an overly committed evangelical street preacher or snake oil salesman for that matter.

Steve will always try to dazzle you with 'statistics' and 'facts' which are always presented as being concrete and absolute, but are usually marketing distortions of the truth. I contend that he was largely wheeled out on this occasion to cover up what was actually a relatively lackclustre update of revolutionary yet flawed product. Before the fanboys get on my case, I think everyone agrees that the lack of cameras on the first device was a major oversight - anyway, I digress.

Steve callously abused one of his main suppliers - Samsung by using a mis-quoted reference in his presentation, one which had already been corrected in all the major tech press, several weeks ago; that sentence (About the Samsung Galaxy Tab ) was:

"As you heard, our sell-in was quite agressive ... around two million. In terms of sell-out, we believe it was quite small" - Samsung VP Lee Young-hee (small was a mis-translation, Young-hee said 'smooth' not 'small'!)

Of course Samsung has several million dollars riding on a supply deal with Apple, so they're unlikely to complain, but it's one hell of a way to treat a supply partner. Steve then proclaimed that the iPad 2 would be the first dual-core processor tablet to ship 'in volume' - which is a likely prediction, but not an accurate statement at the point of delivery, as Motorola's Xoom is already out on sale to the mass-market, albeit without Apple's extensive retail base.

In the presentation, a disproportionate amount of time was spent on 4 elements - 'Photo Booth', 'iMovie' and 'GarageBand' - all apps; as well as the new 'Smart Cover ' - which is a partial rip-off of InCase's 'Convertible Magazine Jacket' - year of the copycat you say Steve ?

One thing Apple certainly has not copied is topline hardware specs, for sure the iPad 2 is slimmer, still has a 10 hour batter life, and has a faster dual-core processor and 2-way cameras. However, it only (supposedly) has 512MB of RAM, where current devices are shipping with 1 GB, the screen resolution is also static, but we will see that i...

3 comments
|
permalink
|
email this
|

|



Subscribe to feed

Subscribe by email
Recent Visitors