06 Oct 2011 3:12 AM

Popular

Comments

Profile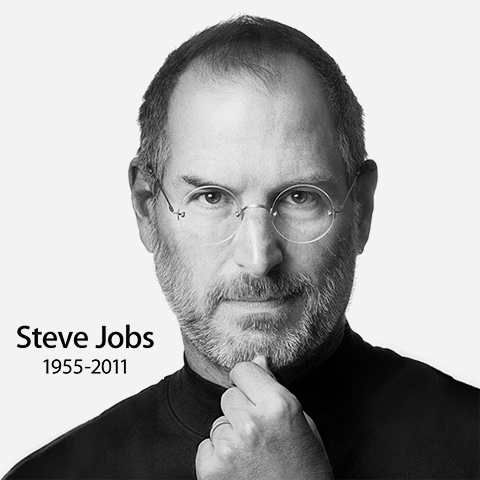 I am very saddened to hear that Steve Jobs has unfortunately succumbed to pancreatic cancer after a brave fight of some 8 years.

As someone who loves technology, and more importantly loves the benefits that great technology brings - I will be eternally grateful for Steve's contributions to the world.

Hundreds of millions around the world have benefitted both directly and indirectly from Steve's input. Steve was never afraid to go his own way, he always believed though we frequently doubted.

From his love of black turtle necks, Levi's 501s and New Balance 993 trainers, to his stalwart championing of great design - Steve was ever uncompromising in his pursuit of useful and beautifully usable technology - for genuine benefit to the people.

His legacy and trail of innovation will be with us for a very long time to come:
AirPlay
AirPort
Apple II
Apple TV
iCloud
iMac
iOS
iPad
iPhone
iPod
iTunes
MacBook / Air / Pro
Macintosh
Mac Mini
Mac Pro
NeXT
OSX
Pixar
PowerBook
Our thoughts are of course with his family and friends.
2 comments
|
permalink
|
email this
|

|





04 Oct 2011 9:55 PM

Popular

Comments

Profile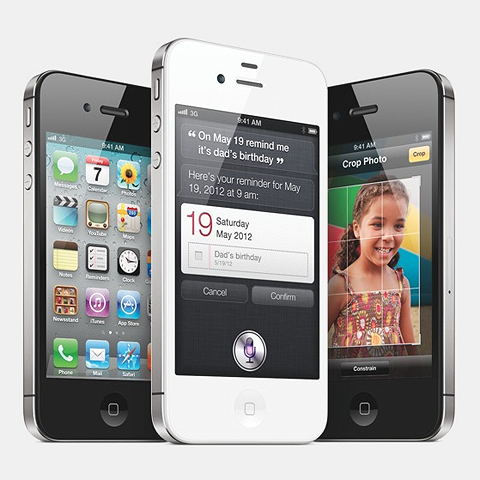 Apple fails to meet the weight / wait of expectation by way of an overdose of déjà vu! After a summer of lacklustre Hollywood blockbuster sequels, we get a lacklustre sequel from Apple.

I followed the whole of the tedious iPhone Keynote event via the always excellent Engadget Liveblog. Huge chunks of the presentation seemed to be entirely lifted from the previous mid-year WWDC. About 20 minutes into the hyperbolic statistics, I had a feeling that I was going to be disappointed.

Don't get me wrong! I'm a huge iPhone fan, and had been looking forward enormously to upgrading my now aging 3GS to a shiny metallic iPhone 5. My current phone contract ran out at the start of this year, and I waited expectantly for a June upgrade - that was then delayed to the Autumn, and the level of expectation increased enormously with the additional wait.

I had assumed that the Apple engineers had been busy on a larger form factor screen and enormously improved chassis. It now turns out that it was the software engineers who were busying themselves away with innovating a special feature that they hoped would otherwise overcome the disappointing lack of hardware innovation - the Siri Voice-activated assistant - which is still a Beta version!

I have always believed the iPhone 4 design to be inherently flawed, both in terms of its relatively fragile glass sandwich surround, and the problematic antenna, which even in its recent Verizon phone version, still did not seem to have entirely solved the well-documented connectivity issues. The new antenna looks not much different to the Verizon one.

Whilst HTC, Samsung and the like are continually innovating with slick new hardware features, larger, brighter screens and Electronic Wallet / NFC and 4G capabilities, I was hoping to see Apple leapfrog the competition yet again. In truth though, this phone is really just on par with its current contemporary peers - with all the other hardware companies on the point of launching even newer and more impressive models, Apple really did need to push the boat out a little further!

Here follows my brief Hits & Misses overview:

Hits
Faster A5 Chip - better graphics handling
8GB Camera
64GB Storage Memory
Siri - Voice-controlled assistant (Still in Beta)
Misses
No 4" Screen
No 4G
No NFC
No real chassis improvements - same but different antenna, same fragile glass
...

17 comments
|
permalink
|
email this
|

|





07 Jun 2011 12:35 AM

Popular

Comments

Profile
Tags:
apple
,
Google
,
Amazon
,
iTunes
,
Spotify
,
iOS
,
Dropbox
,
Cloud Computing
,
iCloud
,
iTunes Match
,
iOS 5
,
OSX Lion
,
Cloud
,
Cloud Backup
,
Music Streaming
,
Apple WWDC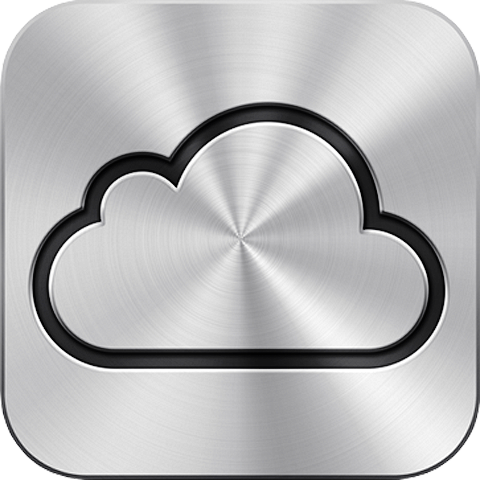 Of the 3 big announcements at today's Apple WWDC - OSX Lion, iOS 5 and iCloud - the final introduction was the most eagerly awaited. Many were expecting a music streaming Spotify competitor on the iTunes front - Spotify can now breathe a sigh of relief, as Apple delivers something closer to Dropbox.

The most amazing thing about the iCloud service - which stores your music, photos, apps, calendars and documents - is that it's free! (As long as you don't exceed 5GB). The iCloud stores all your content and media, and automatically and wirelessly syncs / pushes them to all your Apple devices.

There are some obvious benefits of this within the incredibly easy to use Apple ecosystem - automatic backup and syncing through the cloud is a great service for Apple users. Instead of introducing Spotify-style music streaming, Apple instead introduces 'iTunes Match' for $25 p.a.- this service automatically matches all your CD-ripped music with existing tracks from the iTunes library and delivers them as high quality DRM-free 256kbps AAC files. Obviously if your collection is all iTunes-based anyway, you don't need the 'Match' service, but the system works in the same way. The way Apple can steal a march on Google and Amazon's equivalent Cloud Music Services is that most of what Apple is streaming comes from it's core collection which it simply ID's from your own iTunes collection - and then has the corresponding Apple Library track streamed out - making for a much more light-weight system, really quite clever in its conceptualisation - we have yet to experience the full final implementation of course.

Music is supposedly limited to 25,000 tracks, and photos are only stored in the cloud for 30 days - those are the downsides. The upside is obviously that all of this is built into the latest versions of the Apple operating systems; OSX Lion is out in July and iOS 5 arrives in September.

For me I'm not sure it makes much difference. I will still keep my Spotify subscription, and I like the fact that I can shop around for tracks - on Amazon, Beatport and Juno as well as on iTunes - both in solid and digital formats. I also quite like that Dropbox is fully universal - and you can share content with friends and colleagues on any system / platform.

The genius of Apple is always in its simplicity and ease of use,

...

3 comments
|
permalink
|
email this
|

|



Subscribe to feed

Subscribe by email
Recent Visitors