02 Jul 2015 11:38 AM

Popular

Comments

Profile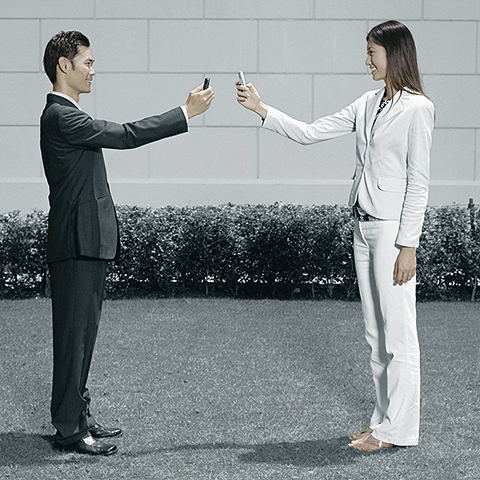 It really does not matter what type of business you have, these days the most likely contact you will have with your customers is via their smartphones. People already order more pizza through their phone; movie, theatre and concert tickets; read news feeds, digests and updates; order a taxi, post a picture, rent a room, save their place in a queue, pre-order their sandwich, and conduct a hundred different services and purchases generally within a typical day.
Here are the key headline criteria:

100 Glances per Day
As reported by Pew Research - the average person glances at their smartphone circa 100 times each day, it is the only device they have which is always typically within reach. If you want to reach out and connect with your customers more regularly, it has to be via and through their mobiles / smartphones.

60% of current news views
More-and-more news is currently being consumed on mobile - usually via a myriad of mobile apps, be it newspapers, news delivery services, or smart apps like the Yahoo News Digest or The Economist's Espresso. News print is still dwindling, and every week / month still sees more casualties on the news stand. Whether you like it or not, in the future, the vast majority of news media will be accessed via mobile technologies.

Cookie Armageddon
Ghostery, Adblock Plus and soon Apple's Safari 9.0 Browser will add to the already 200+ million users who nullify / disable 3rd party cookie-served ads, content and services - using ad blockers and privacy protectors. Many traditional ad-supported businesses are already down 20% on revenue year-on-year, and it's only going to get worse.

Mobilegeddon
First Google, and then Bing started giving preference to mobile-optimised sites in search results. Since all of the traffic growth is on mobile, this is hardly surprising.

Ecommerce Growth
Ecommerce figures for desktop / laptop are static - i.e. showing little variation between years. As IMRG keeps telling us, all the Ecommerce growth is on mobile formats - if you have a shop or retail operation of any kind - you really need to make sure your mobile experience is a great one.

Page load speed
For mobile formats, page loading speeds are paramount. 3rd party cookie services significantly slow down page speeds

...

1 comment
|
permalink
|
email this
|

|





09 Jun 2015 1:30 PM

Popular

Comments

Profile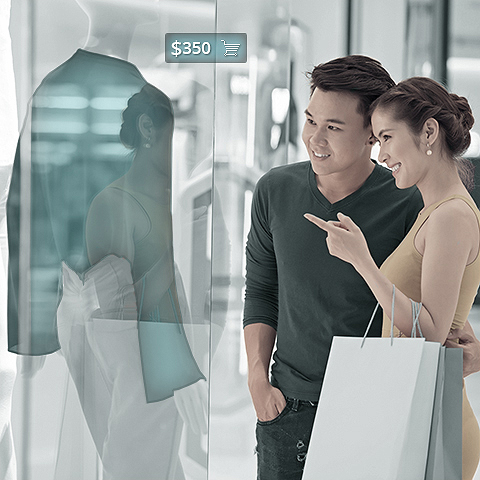 I have been writing for several years now about the need for retailers to fully integrate their online / digital and in-store services - i.e. evolve a properly joined-up service solution. Most high street retailers still maintain several different disparate inventories - physical stores, online and outlet for instance. This usually means that there is typically no correlation between what you search for on your desktop or mobile and what is available in-store. It usually means that you receive some kind of marketing mailer or social alert - announcing new goods, which you click through to view on the website, but when you physically get to the store they are either not stocked locally, not arrived yet, or already sold out - in your chosen size, colour or otherwise. I am beyond frustrated with so many of my in-store retail experiences. Shop service has markedly dwindled for me these past 10 years, most noticeably at M&S which used to be the bastion of good service. My local Waitrose is now where I get the most consistently good service, while I find John Lewis not quite as good as is used to be and service can be inconsistent.

I have lost count of the number of times I have been told in-store that something I was after was 'not-in-stock'. Fair enough, and understandable, but what is not understandable is that you typically get no follow-on - so OK, it is not in stock - is it back in soon? Available somewhere else? Are there like-for-like alternatives? Only once in these last 12 months have I received what I would have thought should be standard service - and this was at T.M. Lewin on Jermyn Street. I had started out at their Strand store - which is where their website directed me to go for the item in question. The Strand store staff told me 'not-available-in-store' and said I should check out their flagship store on Jermyn Street. Here I was met with courteous and well-considered service, as it quickly transpired that the item I wanted was only available 'online'. The lady shop-assistant swiftly retrieved an iPad and walked me through the whole ordering process for next day delivery - all beautifully and efficiently done, and exactly as I would expect in this day and age.

Yet how many times have I had to eke out, bit-by-bit any kind of service in-store - having to cajole and prompt a shop assistant

...

2 comments
|
permalink
|
email this
|

|





18 Dec 2014 11:07 AM

Popular

Comments

Profile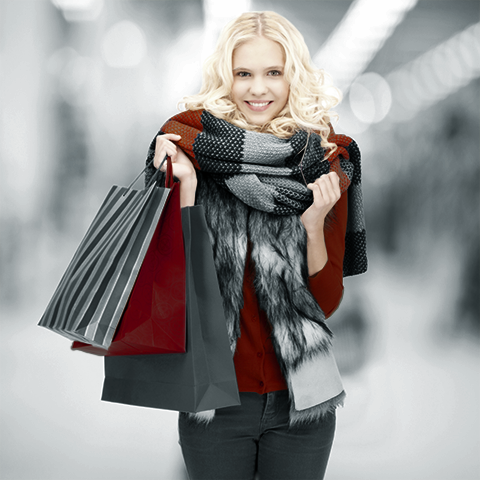 Online Christmas Shopping for 2014 has been marred by a series of failures in delivery, which has given an unexpected boon to the high street. Date-wise - it is at that time of year for me, when I no longer risk shopping online - even as an Amazon Prime Member. I've noted this year with Amazon Prime, that with the inclusive delivery service I am getting diminishing returns. Used to be when Prime first started, I pretty much received everything the day after I ordered, now it's often 2-3 days after order, with some of the Christmas gifts taking more than a week to arrive. I'm not exactly sure what has happened here, but mostly it's no more than a 50:50 guarantee of next day delivery for Amazon Prime, which is a significant drop in service for me. A few years ago I had a Christmas gift or two go missing in the post from Amazon, nowadays at least they typically do turn up, but they seem to be taking significantly longer to arrive.

I pop into Central London and Westfield most weekends, and happened to be in town at one of the busiest times of year - the weekend after Black Friday. I've often levelled criticism at the not long recently renewed trimmer HMV at 363 Oxford Street, which - with its low ceilings and too many squeezed-in display-stands was a tight fit at the best of times. On the weekend in question, the queues on the ground floor / entry level very pretty much out the door and you were quite unable to navigate through the aisles - one of those moments which makes you run home to shop online.

From the comfort of your lounge chair, there is none of the hustle and bustle which typifies an in-store Christmas shopping experience, you do have the haunting spectre of uncertainty though - both in terms of availability and delivery. Amazon for instance has seen a huge increase in Marketplace products - many of which are now coming from the continent, so that unless you read the fine-print very carefully, you are frequently not aware where the product is coming from, both my brother and I have been caught out by this. I mentioned in an earlier blog post this year, how a significant challenge for high street retailers was the task of consolidating their online and in-store inventories, to give customers a better idea of stock availability. As a prime example of this - for the past couple of weeks nearly all the

...

3 comments
|
permalink
|
email this
|

|





04 Dec 2014 9:01 AM

Popular

Comments

Profile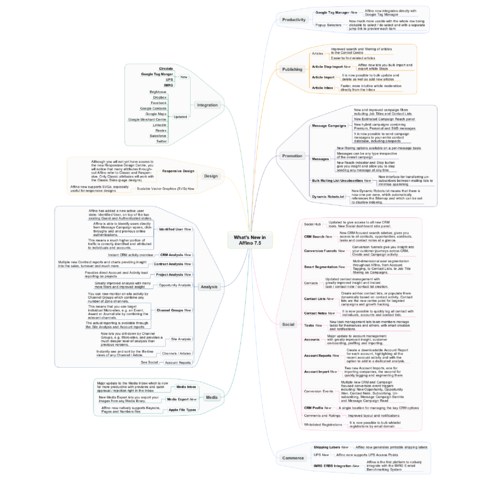 The Affino 7.5 release is an instance where the whole is much greater than the sum of it's parts. Each new feature rolled out in this release is complimentary to the overall goal of creating the most effective Social CRM on the market today. What makes the release so exciting is that Affino now rewards every effort of the Sales / Marketing and Community teams by giving back much more in terms of insight through the connections between the CRM, messaging campaigns, live sites, ecommerce, social spaces and even the social networks themselves.
We have spent a great deal of time working through each of the key Social CRM screens and many have been iterated a dozen times to get to the point they are in this release. It means that throughout there are nice features such as the instant Account tagging, Contact Notes, Add to Contact List, Follow-up Tasks, and Campaign Reach which provide that extra to make it easy to get things done quickly and efficiently.
We hope you enjoy using the new Affino Social CRM as much as we have in creating it.

Add Comments
|
permalink
|
email this
|

|





11 Nov 2014 11:13 AM

Popular

Comments

Profile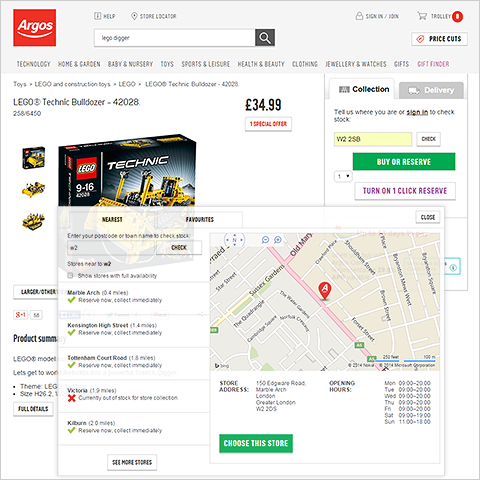 Throughout this year I've been talking about the key challenges High Street Retailers face with trying to consolidate their online / offline inventories - so that shoppers can be sure of the likelihood of their obtaining what they seek when they venture into town. In numerous posts over the years I have highlighted my disappointment about making the usual weekend pilgrimage into town - only to find that most of what I was after is either not stocked by the particular branch I happen to end up in, or is recently out-of-stock.

I have cited Phonica and Forbidden Planet before - whose inventories are somewhat in sync with their websites, and I can check with some surety before I set off. Neither one has a same-day reservation facility yet, but if I set off early enough, I can usually guarantee a favourable result.

This is also the second time I have secured a new iPhone by reserving one for in-store collection the night before. Admittedly I was compelled to venture a little further afield this time to get my first choice of model (Apple Store at Watford Mall), but the fact that I could reserve and knew that my phone was waiting for me, more than offset the extra miles I needed to go to obtain satisfaction.

As shared previously too, I still vividly recall two particularly vexing examples of poor customer service - both happened on Regent Street - in the pursuit of shoes at Hugo Boss and a jacket from Banana Republic. In the first instance my size was out-of-stock at Regent street, but I had to forcibly cajole the shop assistant to ring each of the other London branches in turn - until we secured a pair at Brentwood. I then had to plead and negotiate to have those shoes conveyed to said branch for easy pick-up the following week. At Banana Republic it was more a case of 'missing stock' in that the computer said they had 2 in stock at Regent Street, but the assistant could not find either anywhere. I was sent to the Long Acre branch where a similar scenario played out in unusual déjà-vu fashion. I eventually secured said jacket when returning to the Regent Street store later in the day, and finding the mystery jackets now featuring prominently on display.

It is quite a common scenario thought that I venture into town in high spirits and return at the end of the day wholly empty-handed and deflated

...

Add Comments
|
permalink
|
email this
|

|





04 Nov 2014 5:02 PM

Popular

Comments

Profile
Tags:
ecommerce
,
Affino
,
IMRG
,
e-Retail Sales Index
,
eCommerce Industry Benchmarking
,
IMRG Automated e-Retail Benchmarking System
,
Retail Benchmarking
,
Automated Retail Benchmarking
,
Affino Social Commerce Platform
,
Graeme Howe
,
Phil Clark
,
Fillip Media
,
Digenie Productions
,
e-Retail Benchmarking System
,
e-Retail
,
Ecommerce Industry
Circa 10 minute video interview of Graeme Howe, Joint Managing Director of IMRG by Phil Clark, Director of Fillip Media.
Phil Clark questions Graeme on IMRG's Member Services, the state of the e-Retailing Industry, and the background to the e-Retail Benchmarking System, its benefits to retailers, and the 9 month collaboration with Affino to develop this new service.
Highlights include:
"Since 2009 e-retailing has achieved double digit growth every year, this year we are forecasting a growth of just over 14%"
"Our e-Retail Sales Index now collects over 44 KPIs"
"A retailer might think they are doing extremely well, but how does that compare to their competitors"
"Affino, one of IMRG's supply members, came up with the idea of sampling, and suddenly the lightbulb went on"
"We needed the dashboard to work across all platforms, wherever that retailer was located..."
Video production and editing by Digenie Productions

1 comment
|
permalink
|
email this
|

|





06 Oct 2014 4:56 PM

Popular

Comments

Profile
Tags:
hosting
,
ecommerce
,
Selfridges
,
Adaptive Web Design
,
responsive design
,
Digital Platform
,
Digital Retail
,
Digital ROI
,
IBM WebSphere
,
Digital Business
,
Cost of Digital Business
,
Omnichannel
,
Selfridges Website
,
Selfridges Website Launch
,
Digital Investment
,
Retail Fulfilment
,
Digital Retail Solution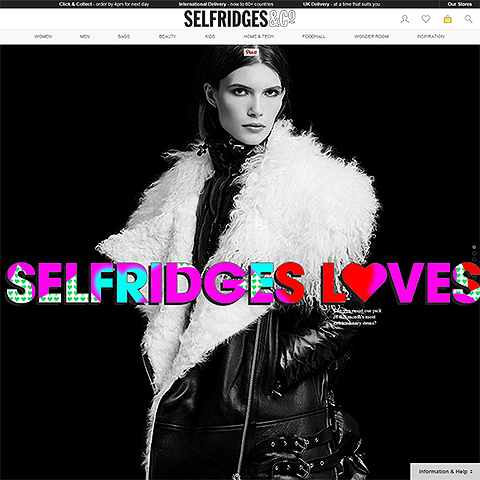 Last week saw the launch of the new Selfridges website, part of a £40 million investment over the next 5 years. I must say that I quite like the improved product pages - which are really snappy and contain near enough of the right details and features - I like the layout of the page too, although feature-wise overall it's not quite up to my ideal customer user experience, as per what I posted earlier this year in my 'The Ideal Fashion Ecommerce Template' article.

The previous Selfridges site was a little laggy and unfocused, while the new one is agile and crisp. Interesting to see that they have not gone with a fully responsive design framework, but are relying on adaptive for mobile screen resolutions. Shopping basket is maintained well across devices - a miniature facsimile of the famous yellow bag with a number indicator within it - works well in both formats.

I would have preferred to have seen 'how many in stock' details, and some indication on number of days for standard delivery. Also, the Size Guide is one of those next to useless generic ones - it needs to at least say whether fit is Skinny, Regular or Generous, and also ideally what size model is wearing to give proper indication of sizing - actually model sizing is often included in main Product Details. I would recommend a mannequin you could click on for major size options and where key dimensions are displayed against the mannequin. In the overall details, there is also nothing about care instructions though - which is a big miss for me. When you buy online you don't get to check the labels and feel the texture and finish of the fabrics - so a digital retailer needs to proved all the pertinent details which you need to make an informed decision.

Size, number and colour selectors etc. are slick, and I like the way they have included the 'Add to Wishlist' element, although the tool tip is missing for perfect usability on that icon.

£40 million over 5 years (£8 million p.a.) is a huge investment though, and I'm not sure Selfridges needs to be investing at quite that level, or whether the ROI is fully justifiable on a singular digital business. Of course a significant part of the moneys will go to the logistics and fulfilment services, and there is still ample scope for improvement to the

...

1 comment
|
permalink
|
email this
|

|





18 Mar 2014 12:27 AM

Popular

Comments

Profile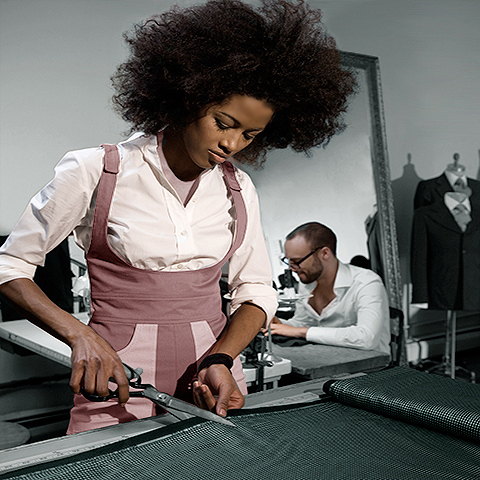 For hundreds of years everything was individual and bespoke, and made-to-order. Then came mass-manufacturing and off-the-peg retail (prêt-à-porter) - which allowed more consumers to buy reasonable quality products, and moreover take their wares home with them on the same day. For the wealthiest echelons of society, made-to-order is still used regularly to deliver unique and individual products, but the majority of consumers want lower cost products which are available sooner.

Customisation as such is nothing new really, made-to-order customers had their initials embroidered onto their garments to denote quality and exclusivity when manufactured shirts first arrived, but then the mass-manufacturers started to offer the same monogramming service - one of the earliest examples of mass-market customisation - meaning that tailors had to increasingly rely on more visible luxury trims and finishes to give them an edge.

Where we are today really is that customers increasingly want to be able to stamp their individuality onto a particular product, but they don't wish to pay over the odds for the privilege, nor do they wish to wait overly long to receive their goods. There's quite a number of generic customisation services - like for instance mobile phone case specialists - who allow you to bling up and create your own unique phone case.


Here follows a brief list of some of the better examples of companies offering customised products:

NIKEiD - Create your own version of the Free / Flyknit trainer

Build a Bear Workshop - Choose your base model cuddly toy; e.g. dog, then select colour / characteristcs and outfits

MakieLab - Design your own doll

Brick Brigade - Customised Lego kits and minifigs

Evisu - Customised Jeans

Swarovski Crystallized (now defunct) - Make your own jewellery from Swarovski crystal elements

Prada & Fendi - Both these brands pioneered handbag ornaments (artsy characters / motifs) attached by keyring / key chain - sometimes the ornaments cost as much as the original bag!


Swarovski Crystallized was a great idea, but has proven to be too much choice for the consumer - that is to say that consumers are far more comfortable with making smaller design changes, than actually specifying or making something too much from scratch. I

...

2 comments
|
permalink
|
email this
|

|





13 Mar 2014 9:23 AM

Popular

Comments

Profile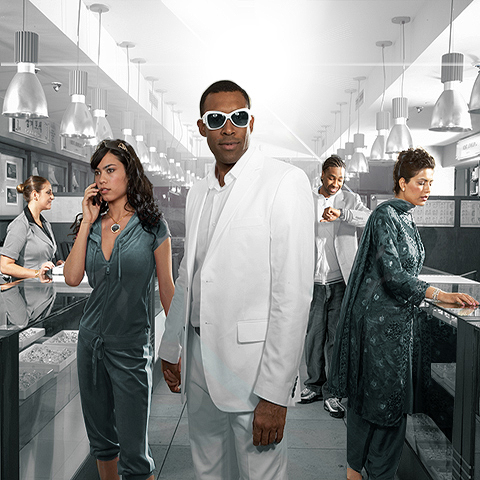 I am very fortunate to live in London from a retail standpoint - there are some really great examples of Destination Stores which continue to push the envelope of creativity and possibility. I'm going to reference 4 different examples - three current, and one recently defunct; with the purpose of showing what Online Retailers could be doing to bring more engagement and excitement into online retail.

Selfridges almost floundered in the late 80's, but has largely consistently built on the crowd-pleasing exhibitions and stunts pioneered by founder Harry Selfridge - with fine examples such as cross-channel hero's Louis Blériot's monoplane exhibited in-store in 1909. I have attended many a wonderful themed event in the last 15 years - Japanese Days, Brazilian Days with a carnival atmosphere and even the most recent 'Festival of Imagination' with its 'Imaginarium' auditorium. All these events have a singular universal theme in common - which is supported by stylised window displays and matching interior decorations - as well as the majority of departments carrying through the theme to their merchandising displays. Selfridges knows it has plenty of competition - Harrods, Harvey Nichols, Liberty, House of Fraser, Bond Street and of course the Internet. They continue to find innovative ways to inspire and motivate their customers to come to the store - enjoy the atmosphere of the latest event, and be more pliable to making purchases. No one does the integrated event experience better than Selfridges - and they keep innovating to maintain the interest of their customers - online retailers could learn much from them, but more of that later.

Compared to Selfridges, Westfield is a slightly different proposition - not so thematically or theatrically integrated and innovative, yet undoubtedly a prime destination for shopping. Westfield benefits from a number of smart dynamics - of course we have the myriad of facilities - restaurants, restrooms, seating areas and leisure amenities including multiplex cinema and health club. We also have a kind of street-market-like feel with numerous small stalls / booths on every aisle - selling all manner of trinkets, snacks, ice creams, milkshakes etc. The small stalls which pepper the mall make a big

...

1 comment
|
permalink
|
email this
|

|





25 Feb 2014 12:21 AM

Popular

Comments

Profile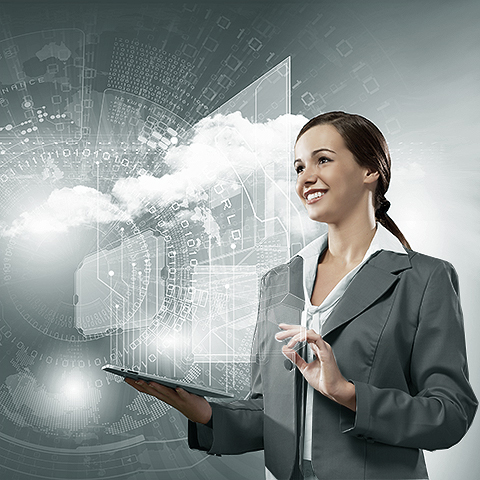 A recent Econsultancy feature discussed the challenges Integration poses for business growth. No matter what type of website / online business you run, there's likely some need for Integration to provide you with the full solution you require. Ecommerce websites typically have a large number of Integration requirements - I have listed the key areas below. Integration is often a costly and time-consuming activity, and one which needs to be maintained in perpetuity. There are of course a number of different Integration strategies, and consumers should be well aware that not all systems are created equal. Here below, I outline the 4 key considerations for businesses to think about before starting down the long road of Integration.

Key Integration Areas:
Analytics and SEO
Mailing Lists and Sales & Marketing Automation
Social Media
Ratings and Reviews
Customer Relationship Management (CRM)
Content Management System (CMS)
Digital Asset Management (DAM)
Enterprise Resource Management / Planning (ERM / ERP)
Payment Gateways
Warehouse Management System
Product Information Management
Search and Merchandising
Fraud Management
Carrier Management / Order Management

Need for Integration
It pays dividend to have full oversight of your business requirements at the start of your project process. There are some very different systems in the marketplace, and some will be far better tailored to your needs than others. It almost goes without saying that some degree of Integration will be required, but the more holistic a core solution is, the lesser the up-front cost. With a solution like the Affino Social Commerce Platform, most of the key Integration Areas are already catered for. For instance, you may not choose to use the Affino CRM Component in the longer-term, but you can make use of it in the first phases of your roll-out while you build up your business. Having more elements of your overall solution included in the core system greatly reduces costs and overheads - and makes for a simpler owneship experience.

Speed of Deployment
Many companies we deal with are tempted to do too much, too soon - that is to say, to fit too much into phase one of their project - this can be both a costly and risky strategy - as well as being time-consuming. With a solution like Affino though - where there's a large

...

Add Comments
|
permalink
|
email this
|

|





21 Feb 2014 10:01 AM

Popular

Comments

Profile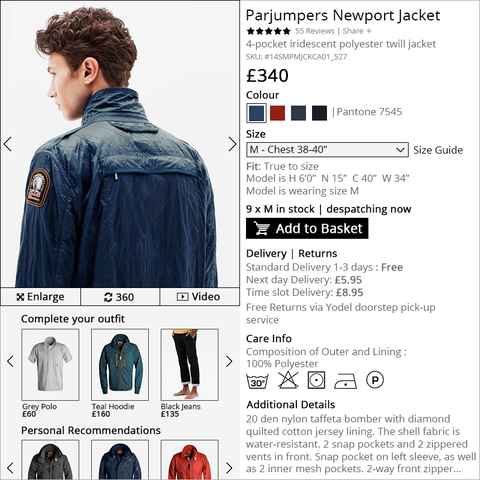 Retail is increasingly moving online, although there will always be some forms of shopping more suitable for a personal hands-on experience. When I buy clothing, I always try to bear in mind the following five criteria (The 5 F's):
Fabric - What is the garment made of? Is it machine-washable? How does the fabric drape? Is the fabric water resistant and breathable? How will it stand the crumple test?
Fit - Exactly what size and shape is the garment? How well will it fit me - is it slim / loose? Is the garment true-to-size or larger / smaller than advertised?
Finish - How well is the garment put together? How tight / defined is the stitching? What little details elevate the quality of the garment?
Form - What is the garment's overall styling - colour, shape etc.?
Function - I like all my jackets to have minimum 4 sealable pockets. I love 2-way zips. Special functions include overall purpose of garment - e.g. athletic garments need to enable free movement, wick away sweat etc.
So when I buy something in-store, I can run my fingers along the stitching and seams to ascertain quality, I can also obviously try on the garment to ascertain how good the fit is, how well it suits my frame etc. - all people are different shapes and sizes and not all brands will suit.
When buying online, as you cannot easily apply all the 5 criteria, there will obviously be a fair degree of returns, so for Fashion Retail, the returns process is an essential component. Overall though, you are trying to overcome various barriers to sale - to put the shopper's mind at ease and remove all doubts they may have. I devised the above template to include all the necessary details to give a shopper full confidence to buy from you. I buy a fair amount of clothing online, and have distilled best practices from the leading fashion retail sites, as well as extrapolated some finer nuances which appeal to my own discerning nature.
NOTE - that I was limited by space (800 x 800 pixel visual) and that the above concept is obviously a little cramped for space - the final implementation would of course have a more spread-out layout.
The key purposes of the included elements are as follows:

Ratings | Reviews | Share +
Social elements are key to encouraging purchases onsite (Ratings + Reviews) as well as through distributed social media

...

1 comment
|
permalink
|
email this
|

|





18 Feb 2014 9:26 AM

Popular

Comments

Profile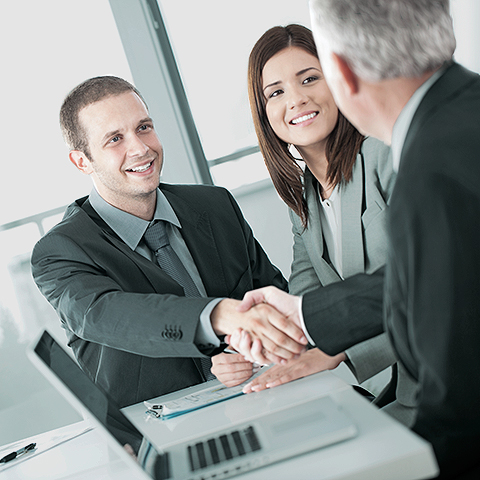 Society is going through a key step change at the moment - we're still in the throes of a major global move to urbanisation - prices are sky-rocketing and living space is shrinking. What with wage levels largely frozen since 2008 - your typical householder has less disposable income and less space to stow their goods.

Several rental-type businesses are already into maturity through technical innovation - most people rent or subscribe to music and video now - via iTunes / Google Play / Spotify / Netflix / Hulu / Sky and the like, and people mostly subscribe to literature now too via Kindle / eBooks.

As the new social / eco-conscious economy looks to cut down on wastage and the various different types of pollution, consumers are increasingly looking away from materialism towards more responsible means of accessing products and services. There's not just a change in consumption / consumerism, but also a change in how we utlise existing resources. A few of my neighbours for instance make use of Airbnb to get additional income via renting out a spare room. It's also getting fairly common in Reykjavik that several young professional couples are sharing a house - for the sake of more affordable rents.

Many retailers need to face up to these new challenges and find new means of delivering their services. What with the growing success of eBook monthly subscription service 'Scribd' I'm surprised that none of the publishing giants have really taken this to heart. I would be all for paying a £9.99 monthly fee for unlimited Kindle eBooks access (a la Spotify) - why hasn't Amazon done something about this - they already sell, and rent out videos. It's a no-brainer for media companies to offer different means of accessing / acquiring content - from short-term rental to longer term subscription and yes - outright purchase. The truth is most media buyers don't realise that when they buy a digital version of something (Kindle, iTunes) it is actually a long-term subscription, they don't really ever actually own the media (it's more of a licencing model). I'm really surprised that a major player like Amazon has not yet given its customers similar options with Music and Literature as to what it already provides for Video.

The car rental / traditional taxi business

...

1 comment
|
permalink
|
email this
|

|





10 Feb 2014 9:11 AM

Popular

Comments

Profile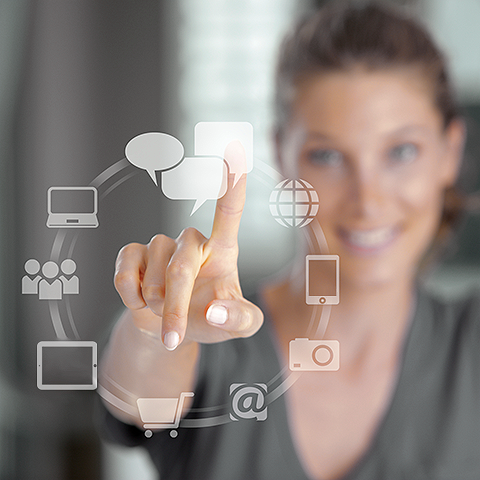 Not only am I an Ecommerce Specialist for Affino, I am also an avid International Internet shopper. I buy goods from pretty much every part of the civilised world - from USA to Hong Kong and Japan and all the major states of Europe in between (20+ countries). I have bought all manner of goods at all manner of prices / currencies and dealt with various returns processes, goods forwarding services and general customer services - including advanced goods and customs / imports handling. My day-to-day trifecta are Amazon, Ebay and Ocado, but I also have a love for Juno.co.uk (Vinyl) Wiggle.co.uk (Sportswear) and Parajumpers.it (Sportswear) - getting next day delivery from Italy for £22 is seriously good! Generally I love fast and efficient service best - and I love that Amazon uses Yodel to arrange doorstep pick-ups for returns - everyone should do this!
Here follow my recommendations for how everyone could sell better online:

1: Full Disclosure
Too many sites still get this wrong - not telling you everything you need to know to check-out with confidence. The bare minimum info you need is whether an item is actually in stock and ready for despatch, and EXACTLY how much it is likely to cost. Details need to be something like this:
9 in Stock, despatching now
Price £10.00
Standard 1-3 day delivery from £3.00
The above is clear and to the point, and has no ambiguity - many sites that don't display stock levels, don't actually have the items that they are listing 'in stock' - this should always be made clear to the consumer. I still see sites that don't include pricing on listings, and have no reference to delivery costs until you are in the final stages of checkout - all these are major cases for shopping basket abandonment.

2: Compact Info
Grouping all the essential order data together in one compact location makes it easier for customers to see what they're in for, and therefore better predisposed to actually making an order. Many sites hide essential information behind tabs, or locate it in different areas of the page. A single at-a-glance box with everything you need to know compactly contained within it is the ideal here.

3: Reassurance
You will often hear me talking about 'Post Purchase Dissonance' i.e. the doubts a consumer

...

Add Comments
|
permalink
|
email this
|

|





05 Jan 2014 11:59 PM

Popular

Comments

Profile
Tags:
online retail
,
publishing
,
seo
,
ecommerce
,
social commerce
,
Affino
,
Affino 7
,
Online Incentives
,
responsive design
,
Affino Social Commerce
,
Affino Social Commerce Solution
,
Multi-domain
,
Multi-domain Delivery
,
Replatforming
,
Enabling Platform
,
Online Engagement
,
Easy Back-end Integration
,
SEO Structure
,
Content Personalisation
,
Web Personalisation
,
Instant Anlytics
,
Web ROI
,
Web Business ROI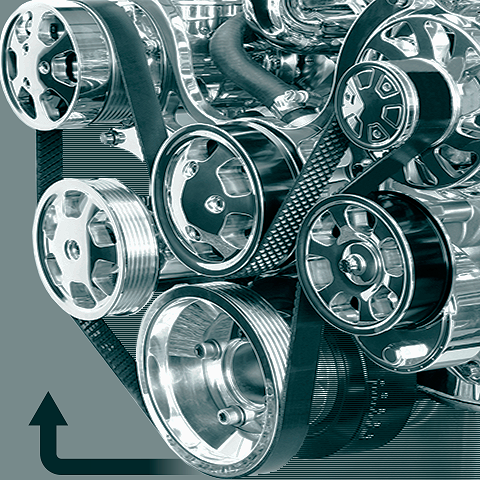 Over the last 12 months, we have heard a lot about the need for replatforming, owing to game changers and paradigm shifts in the online retail industry. The chiefest of these is the increasing consumer shift to mobile devices and the need to provide a seamless high-level customer experience across all channels of involvement. Responsive Design will of course be essential, but there are several other key criteria which will need to be seriously considered too.
Here follows a quick checklist vs your current platform as to whether you need to change-up to a more powerful engine to grow your business effectively in 2014:

Current Platform is not Responsive
According to IMRG, in 2013 it was mobile devices that were responsible for the net growth in eCommerce - you need Responsive Design to be able to provide your customers with a seamless experience across all their chosen touchpoints.
Current Platform is not Enabling
Can you update content. structure. layout, design and campaigns without agency assistance? Speed of reaction is critical of course to maintaining a healthy competitive advantage, and if you can do more yourself you save on overheads...
Current Platform is not Engaging
Are your customers actively engaged on your sites - by means of social and participative functionalities? Customers need a platform for communication and participation, they want a voice, and are no longer content to just pass silently through checkout.
Current Platform does not support Multi-Domain Delivery
It is essential for marketing effectiveness to be able to target each customer demographic with their perfect experience on a dedicated and relevant domain. Failure to provide a high-level dedicated experience will mean customers look elsewhere for satisfaction.
Current Platform does not support easy Back-End-Integration
It is inevitable that the website front-end will need to be integrated with key back-office technologies, for many platforms this can be a very high-level overhead experience. Indeed, for many platforms this can be the chief bugbear and often means the web team spends more time managing the system than developing and evolving the customer experience.
Current Platform does not offer Customer Incentives
A successful retail platform requires ongoing customer incentivisation and activity triggers, relatively

...

2 comments
|
permalink
|
email this
|

|





27 Nov 2013 12:46 AM

Popular

Comments

Profile
Tags:
apple
,
downloads
,
Google
,
ecommerce
,
Affino
,
Amazon
,
Mobile Commerce
,
Product Placement
,
Affino 7
,
website revenue streams
,
Store Credits
,
Affino Social Commerce Solution
,
Maximising Revenue
,
Total Monetization
,
Customer Journey
,
Online Presence
,
Derive Revenues Online
,
Make money through site
,
Make money online
,
Online Revenue Streams
,
Digital Commerce
,
Online Funding Platform
,
Online Services Platform
,
Advertising Online
,
Online Sponsorship
,
Charging for content
,
On-demand services
,
Online Membership
,
Uploads
,
Content Subscription
,
Content Syndication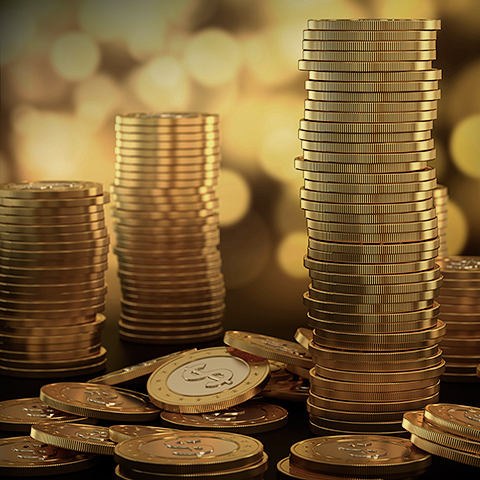 Many people don't realise quite how many ways you can have to derive revenues through your online presence. In this article we focus on generating revenues from and through a website and its associated online activities. There are other ancillary monetizing streams like App creation and merchandising, but these typically require additional resources and expertise so they are omitted on this occasion.
We always encourage our solution customers to consider their own consumers' onsite journeys. Obviously you have several different types of consumer: Suspect > Prospect > Customer > Regular > Advocate - and each will use the website in their own different variety of ways. Early stage consumers are more interested in prospecting, research and validation, whilst latter stage consumers require their own voice and a dialogue / input with the site owners and other site members.
It's fascinating to see how Amazon, Apple and Google have evolved their offerings and ramped up their customer bases. If we take Amazon as an example - with its gradual evolution from hard copy to digital formats (eBooks, Music & Video) and the creation of devices (Kindle) to consume those services. Apple and Google have always been digital players so their evolution was much more straight-lined. Although each has come from the opposite side of the spectrum - Apple moving from digital devices (computers initially) into digital services, whilst Google evolved the other way round - from services into devices. All three companies though are highly proficient at monetizing different touchpoints and activity centres.
All website owners should be tuned into a similar mindset - if you are a solid products player, you need to evolve digital offerings as the marketplace is becoming more and more 'mobile-oriented'. As a digital services provider - which category all websites fall into now, you cannot get away from focusing on the mobile devices with which consumers will increasingly consume your products and services.
Most people think of monetizing in terms of either straightforward ecommerce or advertising sponsorship. There are however many more ways to accrue revenues if you have the correct type of website platform. Here are some of the key examples:
Charge for site / area access / membership - e.g. access to
...

2 comments
|
permalink
|
email this
|

|





07 Nov 2013 1:13 PM

Popular

Comments

Profile
Tags:
internet retail
,
online retail
,
Comrz
,
ecommerce
,
social commerce
,
Affino
,
PayPal
,
Internet Shopping
,
Affino 7
,
Affino Social Commerce Solution
,
Maximising Revenue
,
Abandoned Shopping Basket
,
Abandoned Shopping Cart
,
Shopping Basket Abandonment
,
Econsultancy
,
Experian
,
TolunaQuick
,
Delivery Prices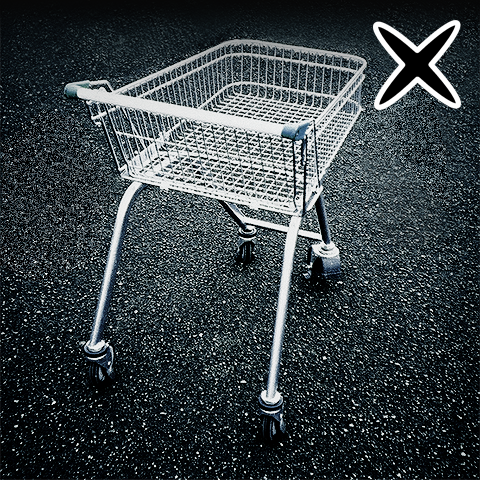 An interesting piece on Econsultancy indicates the key reasons for Shopping Basket abandonment, which Experian estimates is costing UK retailers £1bn+ each year. In an online survey conducted by Econsultancy and TolunaQuick, 44% of customers indicated that they had abandoned a purchase, and cited high delivery charges as the key reason.
Results and key questions as follows:
After adding items to your basket, what would make you abandon your purchase?
77% - High delivery charges
55% - Technical problems
49% - Prices too high
26% - Needing to register before buying
Once you are in the checkout process, what would deter you from completing the purchase?
71% - Hidden charges
58% - Concerns about payment security
44% - Technical problems or slow loading pages
37% - The process takes too long
33% - Lack of contact details
26% - Difficulty filling in forms
23% - Security features such as Verified by Visa or MasterCard SecureCode
How to combat the key causes of Shopping Basket Abandonment
No surprises! Be upfront and transparent about all charges
Always try to give at least 2 delivery options, e.g. cheaper normal post and more expensive express courier
Always try to give at least 2 payment options, e.g. PayPal and Credit Cards
Have an SSL Certificate on Checkout, Registration and Login - most shoppers will be reassured by HTTPS designation in browser
Belong to a relevant retail association - e.g.ABTA or Internet Shopping is Safe
Sign up to Trustpilot for unbiased customer reviews
Use a Single Page Checkout - everything simply laid out on a single screen means faster and easier checkout
Allow shoppers to buy with PayPal - without needing to register or logon
Ensure business address is clearly visible - shoppers are far happier doing business with someone they can place geographically
Have a named customer service representative with picture and contact details on site - shoppers are even happier doing business with someone they can put a face to
Our Social Commerce Solution Affino has been engineered to tackle all the key points indicated above - Contact our Business Development Director Marcus Svensson on maxrevenue@affino.com for further insights on Affino's revenue generating abilities.

...

2 comments
|
permalink
|
email this
|

|





01 Nov 2013 1:47 PM

Popular

Comments

Profile
Tags:
internet retail
,
online retail
,
publishing
,
Comrz
,
ecommerce
,
Affino
,
Zone
,
Affino 7
,
Gill & Macmillan
,
Affino Social Commerce Solution
,
Gill & Macmillan Education
,
Gill & Macmillan Books
,
eTest
,
eTest.ie
,
More Success
,
Sounds Good Phonics
,
Multi-domain
,
Multi-domain Delivery
,
Gill & Macmillan Fireworks
,
Affino Zone
,
Multiple Stores
,
Maximising Revenue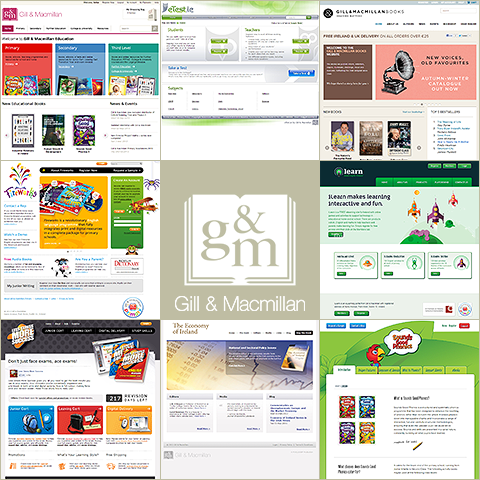 We were somewhat surprised to find that the majority of eCommerce platforms cannot easily be set up or extended for Multi-domain Delivery. By this I mean the ability to target different market segments - whether geographic or other specialisation, by adjusting settings on the same site licence.

The Affino Social Commerce Solution offers just such an ability out-of-the-box; we call it a 'Zone'. You can set up numerous Zones on your Affino site licence - all with different URLs or domain subsets and all with unique design and content. Affino further has built-in tools like 'Structure Copy', 'Restructure' and 'Design Smart Copy' to make it easier for you to adapt existing content, structure and look-and-feel - to create new targeted derivations.

In this way you can create the absolute optimal experience for each of your key target audiences, without any need for compromise. All retailers agree that you get the best results when you are able to provide each customer segment with their own optimised, dedicated retail environment.

When Gill & Macmillan first deployed Affino, they used their site licence for a single site - their eLearning platfrom eTest.ie. The various Gill and Macmillan sites were spread across several different systems, which meant no resource / content sharing and a much larger management overhead for the admin team. The last few years have seen Gill & Macmillan implement a program whereby all the key sites now run on the same Affino licence; these include:
"At Gill & Macmillan, we have many different parts to our business, so it is essential for us to be able to run multiple stores effectively. Affino allows us to easily set up new stores which we can segregate and tailor exactly to our customers' needs"
Stuart Bannon, Webmaster, Gill & Macmillan

Affino Multi-domain delivery can best be defined by the 5 following benefits:
Higher Conversion Rates
Improved Customer Satisfaction
Easier Discoverability
More Relevant SEO
More Effective Targeting
Contact our Business Development

...

3 comments
|
permalink
|
email this
|

|





27 Oct 2013 6:35 PM

Popular

Comments

Profile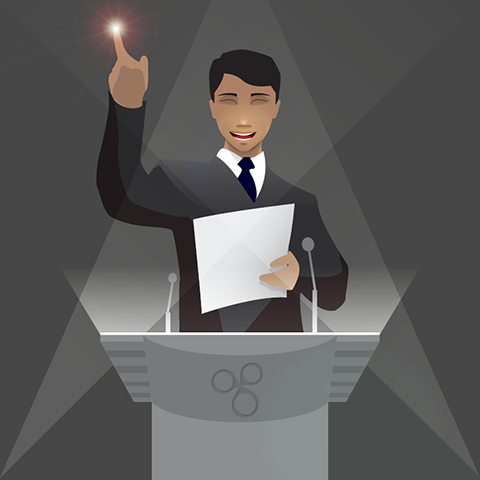 When Affino was first launched back in 2000, the central focus was always for the site owners to have full hands-on control over their online retail environments. Affino has always been developed with a view to being a holistic Social Commerce Platform - combining Online Retail with core CMS, Community and Deep Analysis.
Here are some of the essential facets of the Affino Social Commerce Solution which give Affino users more control:
Structure - Set up, copy and adapt multiple nested or fully independent content / product hierarchies. By utilising separate 'Zones' you can build a Multi-Channel and Multi-Brand Platform with ease
Design Centre - Affino's Design Centre is still as revolutionary today as it was when first introduced in 2002 - DIY Design Implementation via currently 86 Design Element Widgets, Design Styles, Menus, Frames, Design Objects and Skins, with advanced CSS customisation options available for those who have the skills
Personalisation - Using a combination of Affino's Granular Security and Assignable Topics with configurable Design Elements, you can set up highly targetted shop fronts with distinct customer journeys
Application Bar / Control Centre - Total control over everything you see onscreen - Affino has extensive settings profiles to give admin users enormous scope for making instant changes
Live Edit / Design Edit - Edit Content, Text Labels and Design Element Settings on the live Display Screen
Sell Almost Anything - Affino has extensive selling abilities, mixing up standard Product Catalogues with Digital Media, Events, Saleable Articles and Memberships - via Granular Security assignment you can pretty much put a price on any of your site activities
Social CRM + Customer Ladder - Have complete oversight over every activity your site users engage in, track them, incentivise and reward them
Instant Analysis - Affino has several bulit-in dedicated Social Commerce analytics tools as well as the wholly configurable Customer Ladder Conversion Events Analysis, and Configurable Analysis Dashboard with 19 dedicated Commerce widgets
Shopping Basket Management - Track and assist customers with their purchases
Core vs Integrated - Affino contains everything you need to run several high level, socially-enhanced stores in a single solution, but it also integrates with 3rd party solutions including
...

2 comments
|
permalink
|
email this
|

|





27 Oct 2013 12:44 AM

Popular

Comments

Profile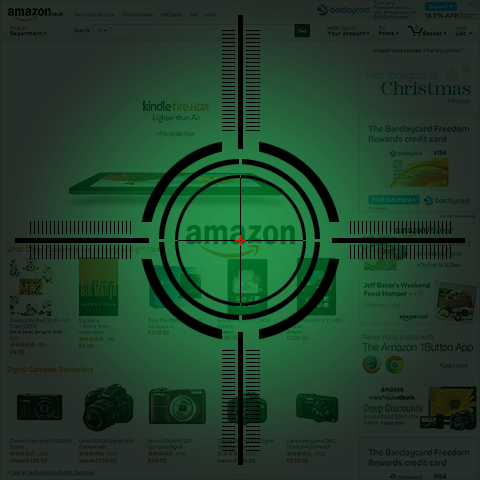 Since it's origin as an American online bookseller in 1994, Amazon has gone on to conquer the world. In most regions where it is active, it is the pre-eminent Internet Retailer, and now covers near enough every conceivable area of shopping, albeit not equally in every territory.
I've been an Amazon Prime Member for some time now, and alongside the Ocado Smart Pass, consider this an everyday essential service! I love the ease at looking something up, and fire and forget ordering with next-day noon delivery in almost all cases - even Sunday to Monday ordering on occasion.
There are many reasons how and why Amazon still maintains its lead:
Range - The Range of goods on Amazon is without equal
Price - In most cases (certainly not all though) Amazon has one of the lowest price points available - particularly for Books / Music / Video / Games
Stock - Amazon typically has a larger stock, so it's less likely to sell out of the item/s you want
Delivery - Plenty of delivery options including same and next day delivery, even with the option of secure lockers and 3rd party location pick-up points
Reliability - You have to be a little careful with Amazon Marketplace, but with a bit of reading between the lines you can usually spot the right moves, pretty much everything I order gets delivered the next day or two
Returns - Amazon uses the Yodel service to pick up packages from customers' doorsteps - I have used it several times and it works brilliantly
Reviews - Even though there is a slight proliferatin of semi-dodgy reviews, by-and-large you get a good indication of suitablity of product from customer reviews
Recommendations - Every area you browse on the site you get sent recommendations via email, not always wholly relevant, but very cool and frequently useful nonetheless
ListMania - Top 10 / 20 lists of customer favourites help you spot new products that are likely to appeal
Wishlists - The ability to file away preferred products for later purchase, great as a reminder for future releases
Amazon is usually my preferred retailer on the basis of a combination of range, cost and service, there are certain areas though that would benefit from improvements.
Areas Amazon could Improve Service:
Packaging - A lot of the packaging is not particularly re-useable for returning goods in - why do Amazon
...

2 comments
|
permalink
|
email this
|

|





26 Oct 2013 3:22 AM

Popular

Comments

Profile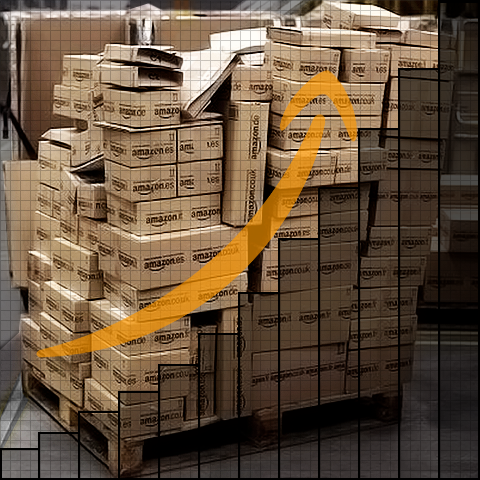 In Britain, the 'Internet Shopping Capital of the World' (q.v.), sales for September 2013 rose 13% from August, like-for-like comparison with September 2012 saw a rise of 20% between years (IMRG / Capgemini).
Clothing, especially lingerie and undergarments, saw strong increases on the success of sites like ASOS.com.
Mobile devices, including smartphones from Apple and Samsung saw a rise of 150% compared with 2012 - which directly impacts on shopping via mobile devices also.
Experts say that online sales have been boosted in particular by rapid delivery options, such as same-day delivery offered by companies like Amazon, ASOS, Dixons and Next. The September 2013 figures see the fastest increase per month since the e-Retail Sales Index was set up 13 years ago.
Over 10% of all UK Retail Sales are now online, with the ratio predicted to rise to 20%+ by 2020.
21% of UK families shop online for food and groceries compared to under 10% for the rest of the world. EU research shows that 82% of British Internet users regularly shop online, which is the highest figure within the 28 member states:
..1: UK 82%
=2: Denmark 79%
=2: Sweden 79%
..4: Germany 77%
..5: Luxembourg 73%
..6: Finland 72%
--------------------------
=26: Italy 29%
=26: Estonia 29%
..28: Romania 11%
UK leads the EU for online purchases of clothing and food, Sweden is top for travel, and Luxembourg is top for books (perhaps something to do with Amazon European HQ?)
UK Shoppers are more active than US as online food and grocery retail has not taken off to the same extent in America.
Like for like comparisons with September 2012 in the UK see clothing up 18%, lingerie 30%, accessories 20% and footwear 20%.
Current trends seem to indicate a likely strong Christmas season for online retailers - time to get all your ducks in a row then ...
2 comments
|
permalink
|
email this
|

|


| | |
| --- | --- |
| Found: 70 Displaying: 1-20 | |

Subscribe to feed

Subscribe by email
Recent Visitors