25 Nov 2012 11:59 AM

Popular

Comments

Profile
If you want a closer sit-back look at Affino then here's a video guide to some of the great new features in Affino 7.
It's quite detailed, so grab a cup of tea first.
We'll make shorter guides in the near future. Meanwhile we've updated all the Control Centre Video Guides to showcase Affino 7 so you can see the latest and greatest directly from your Affino Control Centre.
Let us know what you think.

3 comments
|
permalink
|
email this
|

|





15 Mar 2012 2:52 PM

Popular

Comments

Profile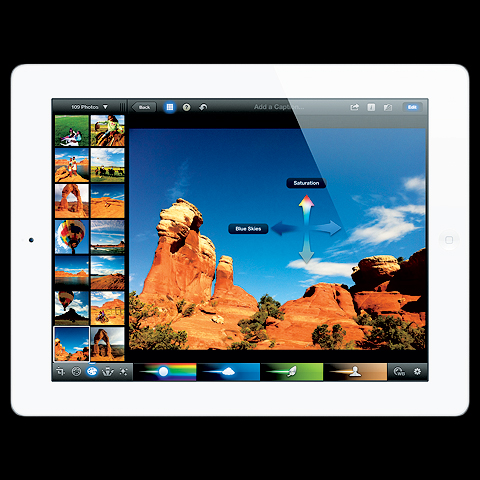 'New iPad' (not '3'!) was launched with the usual hyperbolic aplomb last Thursday - including axes- and context-free comparative charts, and weighing in at just a fraction more than its predecessor, as well as being a fraction thicker. Appearance-wise though, it looks as different to the iPad 2 as iPhone 4S does to the 4! Of course it's available from the Apple Store tomorrow.

So what's genuinely new?
Retina Screen - 2048 x 1536 pixel resolution - into a 9.7 inch screen - properly amazing!
A5X Quad Core Processor - Supposedly great for graphics handling, yet processor clock speed remains the same, at circa 1 GHz
1GB of Ram - Finally Apple steps into line with the now majority of Android devices which boast 1 Gig of RAM
5MP iSight Camera - Obviously improved rear camera, now available to record HD video too at 1080p and 30 fps
4G LTE Support - 4th generation cellular network support - will find little use in Europe at the moment, UK 4G auction is not due until next year (2013)!
As to whether the new one is worth it - this is entirely dependent on how you use your device!

I've never used my iPad Camera for snaps, so it's kind of irrelevant how high res the cameras are - as long as they work well enough for Skype! 4G is a non-starter for me as a UK citizen, in any case I would probably favour the Wi-Fi model, as I don't take the iPad around and about so much in that sense, I more rely on my iPhone when I'm out and about.

I'm sure the RAM expansion will help, as will the improved graphics processor aid my enjoyment of High Res games and video. The real reason to update though is the vastly improved resolution, and thus increased real-estate of the screen.

I recently returned from vacation in Gran Canaria, and I took my iPad (2) along to keep abreast of emails and various happenings at work. The iPad is fine for scanning through emails, and summary replies, but leaves a lot to be desired as a proper work-horse (e.g. trying to work with interlaced browsing). The current screen resolution is too small, and the absence of Flash still hurts. I was at one stage trying to check opening times for some of the clubs in the area - and these still relied on largely Flash websites. There is of course a gradual shift over to HTML 5, but it is surprising just how much Flash there still is out there on the

...

7 comments
|
permalink
|
email this
|

|





28 Jun 2011 9:41 PM

Popular

Comments

Profile
Tags:
apple
,
Google
,
nokia
,
iPad
,
Navigation
,
Samsung
,
smartphone
,
Tablet
,
touch-screen
,
swipe
,
swiping
,
gestures
,
Samsug Galaxy
,
Nokia N9
,
multi-tasking
,
accessibility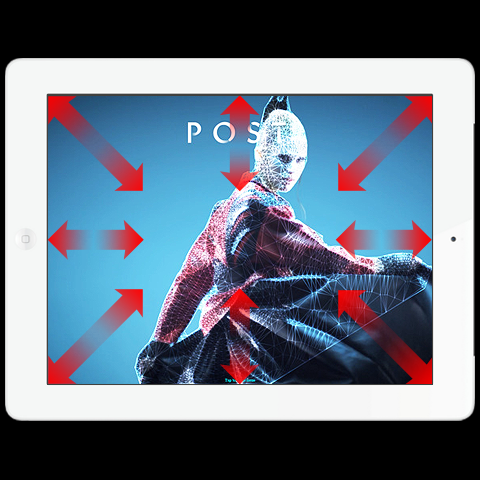 I've not had my iPad for too long now, but it is most evident that the best applications to use are the ones that have the most dynamic navigation - the same is true in reverse, in that a poor navigation can greatly impair one's enjoyment of that application. Whilst trying out a friend's Samsung Galaxy SII, I really liked the ability to swipe/pull down a menu from the top of the screen. The new Nokia N9 also has a great feature where by swiping the whole screen from edge to edge, you park whatever application you were using in background; said application can then later be quickly retrieved from the multi-tasking panel.

On the home screens of the iPad, one is really limited simply to a left or right swipe motion. It would be so much better if you could swipe up and down also for extended navigation, and carrying my idea forwards, use diagonal swipes in addition for specific functions - send to email, retrieve from the cloud / Drop Box, send to bin etc.

Not only do you have 2 directions on every point of the compass (forward and reverse) - i.e. 2 x 8, but moreover - in taking a leaf from Nokia, you could apply a duration / length dynamic to this also, so that a short swipe in a particular direction means one thing, whilst a longer swipe in the same direction means something else - for instance short diagonal swipe to top right corner means send to background, long swipe means shut down application. For longer swipe functions you might also need a little pop-up 'do you really want to do this?' prompt. Another short swipe to bottom left corner could mean send to Home Page / Desktop; while a longer swipe in the same direction would send to bin etc.

Of course you can still have the 2 and 3 fingered gestures too, but my navigation would provide amazing versatility with no less than 32 different functional parameters, in the simplest way possible. You could even add more parameters by combining simultaneous 2 fingered swipes - in the same or opposite directions. Huge scope for simple and easy to learn navigation. Of course programming it may be another thing entirely, but I believe this is eminently plausible and achievable within the next couple of years.

Now we just need to wait for Google and Apple to catch up with my way of thinking!

...

Add Comments
|
permalink
|
email this
|

|





13 May 2011 11:50 PM

Popular

Comments

Profile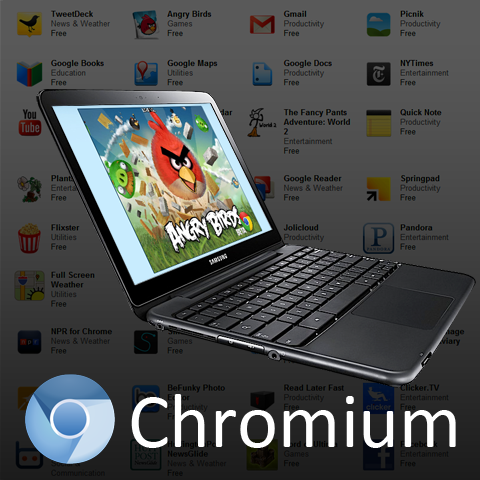 The key idea behind the very first Google Chromium Operating System was essentially a thin-client based Web Browser model. That is to say that the Google Operating System would simply be an enhanced browser type platform which would have a ridiculously fast start-up time and would 'fetch' all its content off the Internet and the Cloud - i.e. no local files at all.

There were significant operational advantages in running such a slim operating system architecture, including greatly improved security, stability and of course speed. As expected though, Google have realised that running absolutely everything off the web does not make for the perfect user experience. Announced at the recent I/O conference were a number of enhancements to enable 'offline' browsing of a range of materials; the following features were introduced:
File Manager for file browsing
Offline Support for - Google Docs, Google Calendar and Gmail
Support for USB storage devices
4-in-1 memory card slot
At the same I/O Conference, Google announced the launch of 2 new Chromebook laptops, a 12.1" Samsung version with Wi-Fi and 3G options (1280x800 resolution) - as pictured in the above montage, the Wi-Fi version will retail at $429, while the 3G will fetch $499. Acer's Chromebook is just marginally more compact with a 11'6" screen (1366 x 768 resolution) and this retails at a more competitive $349.

Google Chrome is my own browser of choice, and I can see the appeal of a purely Chrome 'desktop' environment. This solution is obviously pitched at the 'Netbook' crowd, which means that it is in indirect competition with tablets as well. For casual web browsing, I believe gesture-based sweep and touch navigation a la tablet is the ideal format. If you need to do more business or studies oriented work, then a laptop still has the edge.

I sincerely hope there is a market for Chrome OS / Chromebooks; it will be interesting to follow this platform's evolution and see just who picks up on it, and from whom market share gets taken. Interesting thing is that ASUS alone seems to be still pinning aspirations and expectations around the Windows netbook format, most of the other hardware manufacturers are looking at tablets or other alternatives in super-slimline casual computing. The major ace that Chromebooks still have up their sleeve is

...

7 comments
|
permalink
|
email this
|

|





03 Mar 2011 11:05 PM

Popular

Comments

Profile
Tags:
Android
,
apple
,
Google
,
PC
,
iPad
,
Samsung
,
Blackberry
,
Motorola
,
iOS
,
App Store
,
eBooks
,
iPad 2
,
Tablet
,
Android Honeycomb
,
Home Computing
,
Motorola Xoom
,
Apple iPad
,
Steve Jobs
,
HDMI
,
Apple App Store
,
BlackBerry PlayBook
,
Xoom
,
iPad 1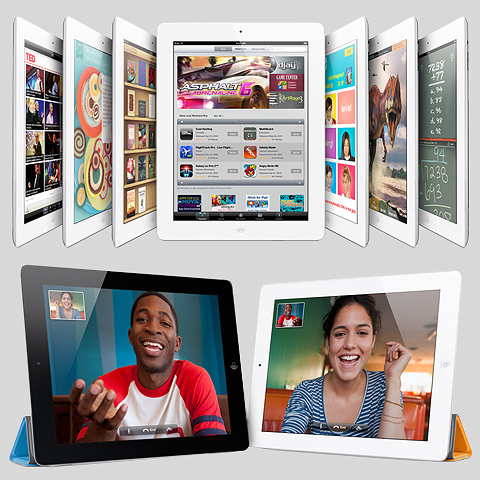 As a marketing man, I am always slightly uncomfortable when watching Steve Jobs present, the experience is a little akin to being in the presence of an overly committed evangelical street preacher or snake oil salesman for that matter.

Steve will always try to dazzle you with 'statistics' and 'facts' which are always presented as being concrete and absolute, but are usually marketing distortions of the truth. I contend that he was largely wheeled out on this occasion to cover up what was actually a relatively lackclustre update of revolutionary yet flawed product. Before the fanboys get on my case, I think everyone agrees that the lack of cameras on the first device was a major oversight - anyway, I digress.

Steve callously abused one of his main suppliers - Samsung by using a mis-quoted reference in his presentation, one which had already been corrected in all the major tech press, several weeks ago; that sentence (About the Samsung Galaxy Tab ) was:

"As you heard, our sell-in was quite agressive ... around two million. In terms of sell-out, we believe it was quite small" - Samsung VP Lee Young-hee (small was a mis-translation, Young-hee said 'smooth' not 'small'!)

Of course Samsung has several million dollars riding on a supply deal with Apple, so they're unlikely to complain, but it's one hell of a way to treat a supply partner. Steve then proclaimed that the iPad 2 would be the first dual-core processor tablet to ship 'in volume' - which is a likely prediction, but not an accurate statement at the point of delivery, as Motorola's Xoom is already out on sale to the mass-market, albeit without Apple's extensive retail base.

In the presentation, a disproportionate amount of time was spent on 4 elements - 'Photo Booth', 'iMovie' and 'GarageBand' - all apps; as well as the new 'Smart Cover ' - which is a partial rip-off of InCase's 'Convertible Magazine Jacket' - year of the copycat you say Steve ?

One thing Apple certainly has not copied is topline hardware specs, for sure the iPad 2 is slimmer, still has a 10 hour batter life, and has a faster dual-core processor and 2-way cameras. However, it only (supposedly) has 512MB of RAM, where current devices are shipping with 1 GB, the screen resolution is also static, but we will see that i...

3 comments
|
permalink
|
email this
|

|



Subscribe to feed

Subscribe by email
Recent Visitors