18 April 2012 10:36 PM GMT
FaceBook
social media
youtube
Twitter
Firefox
BBC
Google Chrome
Coachella
Coachella Festival
Coachella Live
Coachella Valley Music and Arts Festival
Coachella Music Festival
Swedish House Mafia
Google+
Azealia Banks
Frank Ocean
The Weeknd
SBTRKT
Coachella 2012
Miike Snow
Datsik
Snoop Dogg + Tupac
Santigold
arabMUZIK
Lykke Li
Talk Talk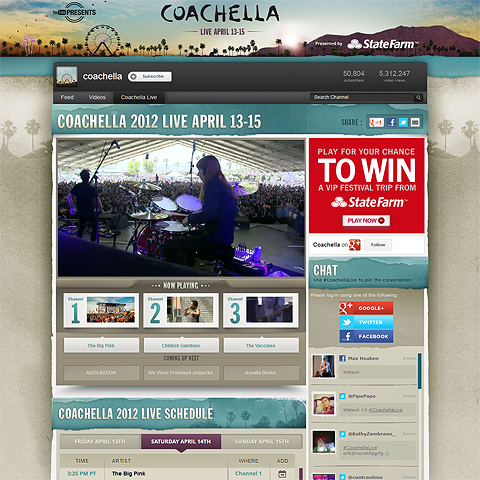 Last year I blogged about catching the year's first big music festival courtesy of YouTube - who broadcast live form the 5 stages over the 3 days. I raved about the really clever interface - how they included hashtags into their live updates - and how slickly the whole thing worked, including the uninterrupted streaming broadcast itself.
This year the layout of the interface was even better - with the current and upcoming bands listed in the centre, and the updates off to the
...
04 November 2011 1:32 AM GMT
Android
apple
Google
iPhone
Firefox
Microsoft
Chrome
Google Chrome
Browser
Internet Browser
Desktop Browser
Mobile Browser
Browser Usage Statistics
IE
Internet Explorer
Safari
Dolphin
Skyfire
Opera Browser
Opera Mini
Android Browser
Symbian Browser
Blackberry Browser
Ars Technica
Browser Market Share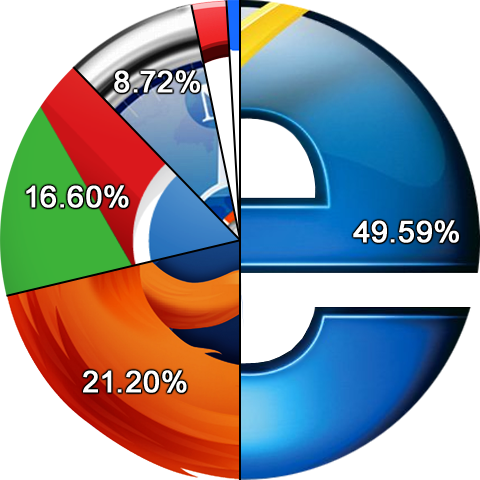 The latest Ars Technica browser usage figures show that Internet Explorer has dropped below 50% market share for the first time - for combined browsing platforms (Desktop + Mobile)
Combined Browser Market Share October 2011
| | | | | | | |
| --- | --- | --- | --- | --- | --- | --- |
| Internet Explorer | | | | | | 49.59% |
| Firefox | | | | | | 21.20% |
| Chrome | | | | | | 16.60% |
| Safari | | | | | | 8.72% |
| Opera | | | | | | 2.55% |
| Android Browser | | | | | | 0.76% |
...
13 May 2011 11:50 PM GMT
apple
Linux
Samsung
Windows
Google Chrome
Tablet
Cloud Computing
Google Chrome OS
Google Chromium
Google Chromium OS
Chromebook
Acer
ASUS
Netbook
Laptop
Operating System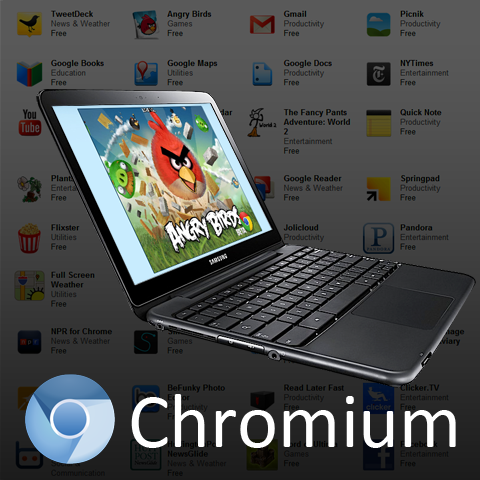 The key idea behind the very first Google Chromium Operating System was essentially a thin-client based Web Browser model. That is to say that the Google Operating System would simply be an enhanced browser type platform which would have a ridiculously fast start-up time and would 'fetch' all its content off the Internet and the Cloud - i.e. no local files at all.

There were significant operational advantages in running such a slim operating system architecture, including greatly
...
10 December 2010 9:02 AM GMT
Google
social marketplace
social media
social networking
ecommerce
Google Chrome
Google Web Store
App Store
Google Chrome Web Store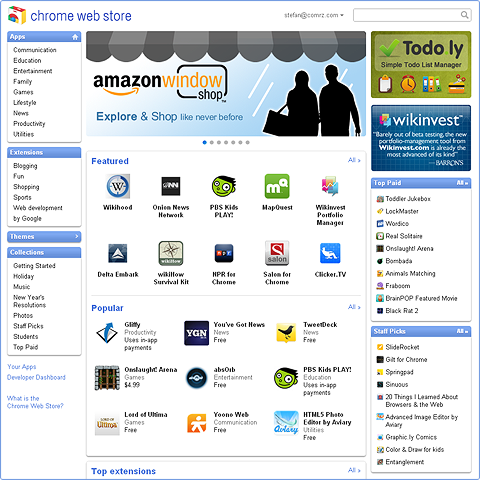 Google unveiled its browser-based Web Store (App Store) earlier this week, taking a leaf out of Apple's book and applying the App Store methodology to their own Chrome browser environment. As of today, there are nearly 1000 Apps and extensions available, the most popular of which are social utilities TweetDeck and HootSuite, alongside the usual avalanche of games, news and information services.

I was very happy to see one of my favourite games - 'Plants vs Zombies' available,
...
14 November 2010 9:50 PM GMT
FaceBook
Google
social media
social networking
Internet
Microsoft
Outlook
Email
Gmail
Hotmail
Facebook Email
Facebook Mail
Microsoft Exchange Server
Project Titan
Chrome
Google Chrome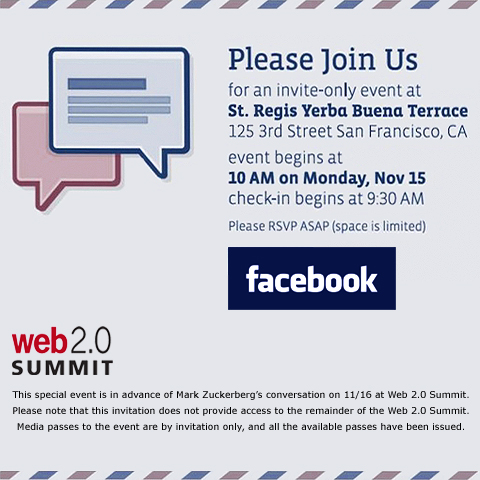 A big announcement is expected tomorrow from Facebook - Mark Zuckerberg has organised a press conference, presumably to announce the launch of Facebook's Project Titan email client.

The current freemail landscape looks a little like this:
We all know that Facebook has 500+ million users, so it's an obvious step forward for Facebook to take, and there is the promise of some clever Facebook business
...