18 Apr 2012 10:36 PM

Popular

Comments

Profile
Tags:
FaceBook
,
social media
,
youtube
,
Twitter
,
Firefox
,
BBC
,
Google Chrome
,
Coachella
,
Coachella Festival
,
Coachella Live
,
Coachella Valley Music and Arts Festival
,
Coachella Music Festival
,
Swedish House Mafia
,
Google+
,
Azealia Banks
,
Frank Ocean
,
The Weeknd
,
SBTRKT
,
Coachella 2012
,
Miike Snow
,
Datsik
,
Snoop Dogg + Tupac
,
Santigold
,
arabMUZIK
,
Lykke Li
,
Talk Talk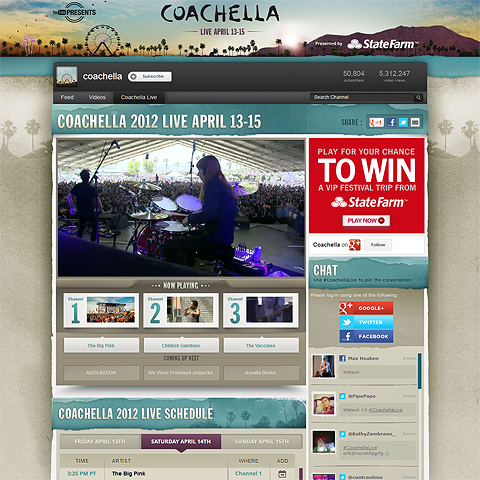 Last year I blogged about catching the year's first big music festival courtesy of YouTube - who broadcast live form the 5 stages over the 3 days. I raved about the really clever interface - how they included hashtags into their live updates - and how slickly the whole thing worked, including the uninterrupted streaming broadcast itself.
This year the layout of the interface was even better - with the current and upcoming bands listed in the centre, and the updates off to the right. It was interesting to see the addition of the 'Login with Google+' option - although I never saw a Google+ originated post - they were about 70% Twitter Updates, with 30% Facebook - I even logged on myself to post updates during the Azealia Banks and Miike Snow sets.
I did not really start watching properly until the Saturday - and thus caught a mix of highlights and full live gigs by the following artists:
AWOLNation
Azealia Banks
The Big Pink
Buzzcocks
Childish Gambino
Datsik
Dr Dre & Snoop Dogg + Eminem, Fiddy, Warren G, Wiz Khalifa et al.
Florence & The Machine
Kaiser Chiefs
Kasabian
Miike Snow
Noel Gallagher's High Flying Birds
Radiohead
Santigold
SBTRKT
Swedish House Mafia
I would have loved to have seen, but missed these:
Amon Tobin
araabMUZIK
Borgore
Dada Life
DJ Shadow
Feed Me
Flying Lotus
Frank Ocean
Girl Talk
Justice
Kaskade
M83
Noisia
SebastiAn
The Weeknd
I always compare YouTube's coverage of this with the BBC's coverage of its main music festivals. I think the actual live streaming and the social experience is better by YouTube, but overall the BBC still leads - as they provide so much better supporting materials - and actually post up much more of the video highlights - only 76 Videos are listed on YouTube's Coachella Page - and these are individual tracks, whilst for the BBC there is normally an extended highlights (circa 30 mins.) plus a couple of individual great moments from nearly all the featured performers - a number of the videos on Coachella Live are not even the best moments from those sets.

On my somewhat dodgy Talk Talk connection, I was astounded to get a totally seamless experience over the whole event - did not drop out once - and switching between the 3 live feed options was butter smooth!

As I've said before, I&

...

4 comments
|
permalink
|
email this
|

|





12 Jan 2012 12:42 AM

Popular

Comments

Profile
Tags:
FaceBook
,
MySpace
,
social media
,
youtube
,
SoundCloud
,
Spotify
,
MTV
,
Lana Del Rey
,
Björk
,
Azealia Banks
,
Frank Ocean
,
Michael Kiwanuka
,
Niki & The Dove
,
The Weeknd
,
Future of Music Online 2012
,
Internet Music
,
Music Online
,
2012 Music Trends
,
New Artists for 2012
,
Key Sounds for 2012
,
2012 Album Release Schedule
,
Rustie
,
Araabmuzik
,
Oh Land
,
Vanbot
,
Katy B
,
Adele
,
SBTRKT
,
Rihanna
,
Music Apps
,
Turntable.fm
,
Music-Sharing
,
Mix-Tapes
,
Adrian Lux
,
Amanda Mair
,
Charli XCX
,
Clement Marfo & The Frontline
,
Delilah
,
Emeli Sandé
,
Ronika
,
Euro Dance
,
Retro
,
Alt Folk
,
80s Electropop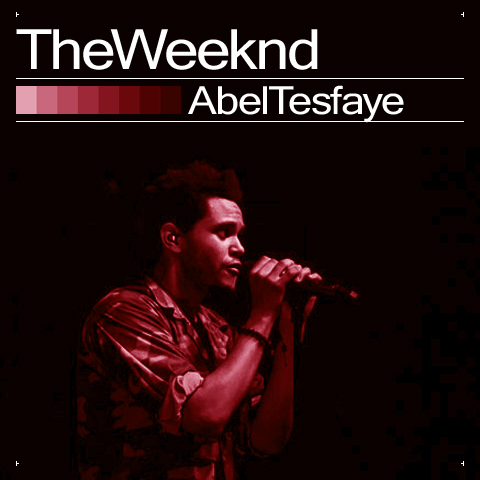 (Note that this post will be updated regularly throughout 2012)
My Top 10 Albums of 2011
(Note - SBTRKT was missing from previous end of year listing)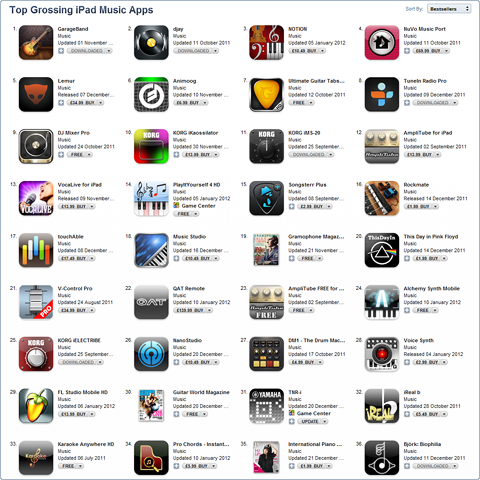 11 Musical Trends for 2012
Some artists will move away entirely from Album releases; Rihanna is currently the most successful singles artist (47.5 million downloads since 2005), and I believe several artists will move to just releasing singles and then compilations of singles rather than proper albums
YouTube will continue to grow in relevance as a music discovery resource - it is after all the new MTV
Artists will embrace more technology in their music delivery - in a similar vein to Björk's Biophilia - expect to see more interactive albums and artist / album apps
2012 sees a make or break renaissance for MySpace - but is it too late to take on YouTube, SoundCloud, Spotify and Facebook - which have each taken over a part of MySpace's key areas of expertise / influence?
We will see more apps - in both internet and tablet-based form - to allow even easier music production / collaboration and remixing, along with simpler, fully-integrated music publishing and distribution platforms
2012 will also see more entrants into the group sharing / interaction category of music - along the same lines as Turntable.fm
A leading electronic musician will employ Kinect-type technology into their core music-making and performance activities
There will arise at least one new significant music-sharing platform, with a very innovative means of revenue generation / sharing which holds enormous appeal for both musicians and fans
Spotify will strengthen its position as the leading music streaming platform - with yet further apps and integrations
Music unit prices - i.e. median album and single prices will be streamlined further in 2012
We will see even more free-to-download mix-tape type albums - DatPiff could become a household name!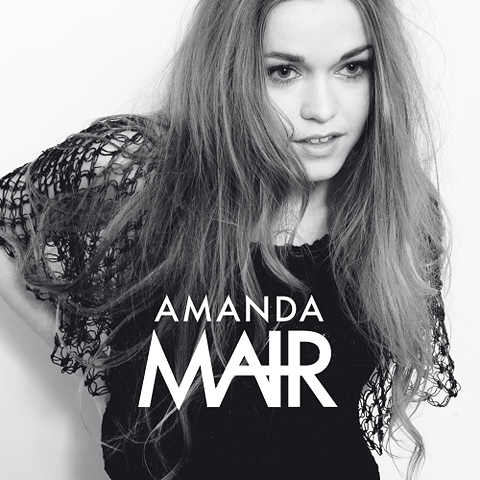 11 New Artists for 2012

(Note that I consider Frank Ocean, Skrillex and The Weeknd to be significantly active in previous years and thus not properly eligible as 'New' in 2012, the same could be said

...

30 comments
|
permalink
|
email this
|

|





05 Dec 2011 7:44 PM

Popular

Comments

Profile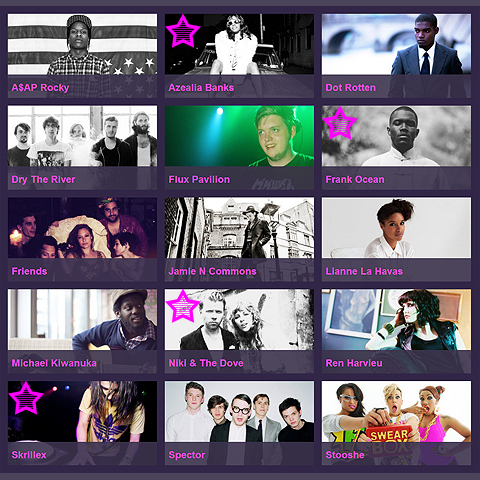 It's that time of year again when pop pundits do their best to predict who's going to strike it big next year.

There's no real suprises on the BBC Shortlist, certainly not in the inclusions, but there may be a question as to why Lana Del Rey has been edged out by Lianne La Havas and Ren Harvieu - I for one certainly think Lana is doing more interesting things vocally and melodically than those two.

I was never that bowled over by Nicki Minaj - sure she's done some mean raps / flows, but for me she's not nearly as consistent as say her predecessor Missy Elliott, nor quite as interesting as NME's favourite newcomer Azealia Banks, who is a little potty-mouthed for sure, but is fresh and dynamic, and somehow more genuine and arresting than Ms Nicki.

One of my favourite albums this year has been Frank Ocean's 'Nostalgia, Ultra'; in particular the 'Novacane' track - slick, laidback, mature hip hop, superbly produced - he certainly deserves a high place on this listing.

Skrillex (aka Sonny Moore) has been a very busy boy this year, co-producing a number of records, including nu-metallers Korn's latest album, as well as numerous remixes and own productions. Skrillex's 'Scary Monsters and Nice Sprites' EP came out last year, but has been on fairly regular rotation for me this year on my iPhone jukebox. I love this kind of Dubstep / Electro House hybrid sound, which some naysayers are unfortunately trying to denigrate by calling it brostep - obviously they don't like to dance!

I really hope Niki & The Dove (Gustaf Karlöf and Malin Dahlström) win the award this time - they're like an even catchier 'The Knife' as if fronted by Kate Bush. This is glorious, quirky pop which does not sacrifice melody to artifice as often happens. Pretty much everything they have released so far is excellent - DJ Ease My Mind, The Fox, Gentle Roar, The Drummer, Mother Protect, Last Night - really great, inventive pop music.

The full BBC Sound of 2012 shortlist is as follows:

A$AP Rocky - rough and ready, urban US grimey hip hop (Not UK grimey!), some great tracks (e.g. Palace) but does not quite rise up to the lofty heights of Azealia Banks or Frank Ocean - who are superior in the rap category

*Azealia Banks - smart, witty, innovative flows with clever changes in tempo

...

6 comments
|
permalink
|
email this
|

|



Subscribe to feed

Subscribe by email
Recent Visitors