20 Nov 2014 12:07 AM

Popular

Comments

Profile
Tags:
youtube
,
SoundCloud
,
Amazon
,
iTunes
,
Spotify
,
Digital Music
,
MP3
,
Music Industry
,
Taylor Swift
,
Music Streaming
,
Music Technology
,
Music Discovery
,
Music Promotion
,
Value of Music
,
Streaming Revenues
,
Bob Stanley
,
Pop Music
,
History of Music
,
Music Evolution
,
Music Industry Evolution
,
Vinyl Music
,
Recorded Music
,
Analogue Music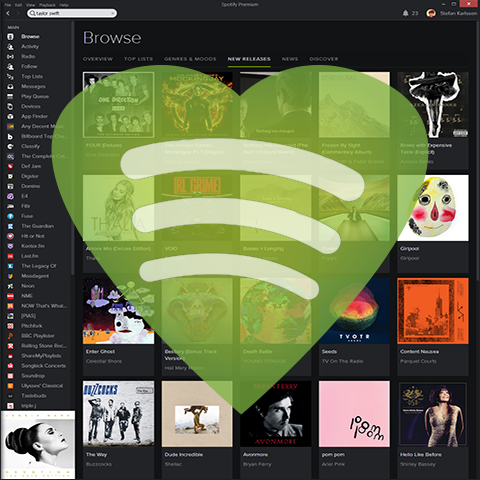 Taylor Swift is not the first to remove her entire catalogue from Spotify and nor will she be the last. Following on from her disingenuous pretense at offering better service to UK fans by forcing them to buy her whole pre-release album instead of being able to download individual promo tracks like the rest of the world could do. It's not a surprise that she's taken these latest extreme measures, but the reasons she gives are nothing more than record label bulls**t spin - in an attempt to divert attention away from a pretty blatant act of profiteering - which is to say that she removed all her music from Spotify so that the only way her fans could access it legitimately was via fully purchasing / owning the album and thus ensuring higher sales revenues... of course her less fastidious fans can still listen to her back-catalogue via Vevo, YouTube, Dailymotion, and a million other video and mp3 serving websites - the vast majority of which pass on absolutely no revenues to Taylor or her record label.

I myself am a huge music fan, not particularly of Taylor Swift, but I buy on average 2-3 albums worth of music each week - via iTunes, Amazon, Beatport and Juno Download etc., I am also a premium subscriber to Spotify whose services I really love - I still live in hope for proper full-range 'Spotify' -like services for Films, for TV and for Books. Long have we heard the music industry and particularly certain old-fashioned (backward looking?) echelons within it bemoaning the diminishing fortunes of the industry - compared with its heyday in the 70's and 80's - seemingly totally oblivious to ever evolving changes in society and in technology.

Let's then not forget to review the entire history and evolution of popular music, and how mainstream American radio is still very much influenced by payola-like dynamics - or pay-for-play. Bob Stanley (Saint Etienne + Yeah Yeah Yeah: The Story of Modern Pop) traced the origins of modern pop back to the 50's and the start of the 45rpm vinyl records which fuelled the earliest pop charts. Records were initially seen as promotional tools to ensure radio-play in order to get more members of the public to attend concerts. The peak of record-buying was reached in the late 70's / early 80's - where the records became an artist's main source of

...

Add Comments
|
permalink
|
email this
|

|





22 Jul 2014 9:46 AM

Popular

Comments

Profile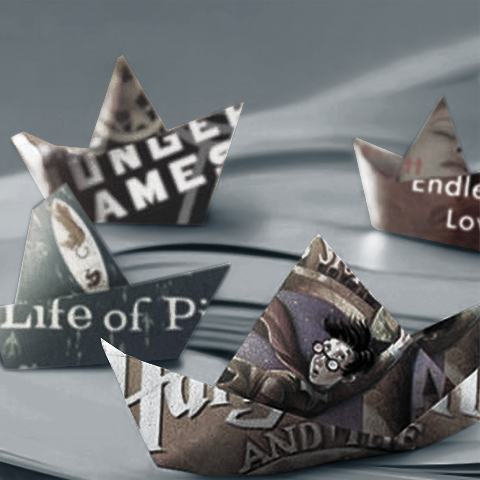 As an avid Amazon Prime member and a somewhat dedicated bookworm, I was exceedingly glad to read the announcement of Kindle Unlimited - a new service to provide unfettered access to 600,000+ Kindle books for a monthly $9.99 fee. Book series - Lord of the Rings, Harry Potter, The Hunger Games, as well as personal favourite 'Life of Pi' were used to punctuate the announcement to show that there were some big titles in the mix. I predicted that Amazon would launch its own Spotify for books some day soon, and I was really rather hoping that this would be it.

Unfortunately, the big 5 publishers still feel threatened by Amazon (possibly rightly so, but more of that later) and have largely refused to play ball. They would rather put their support behind one of the competitors to Kindle Unlimited - say 'Oyster', 'Scribd' or 'Zola'. All three currently have a slightly better selection of what I would call premium books, than Kindle Unlimited does. Turns out that most of Kindle Unlimited is currently made up of books out of copyright and various minor works, although there are of course some interesting titles in the mix.

However, and this is rather critical, none of the services mentioned here is really a practical usable resource for me, as not one of them contains even one of the last 10 books I read. Even one of my favourites from 3 years ago - Erin Morgenstern's 'The Night Circus' is noticeably absent. Spotify has a vast library of music to satisfy pretty much all tastes, Netflix has a very broad library of video - mostly TV, and mostly 2-3 years old or older, while Spotify is bang up to date with what it provides. The 4 book services named here seems to be odds and sods really, I searched for 20 of my favourite authors, and Oyster came out as the best choice for me, but still not really worth the monthly fee for what I would want to access. I have an ever-growing written reading list, as well as several already-downloaded books on my kindle - near enough none of these are represented on these subscription libraries.

Publishers need to wake up and smell the coffee to some degree here, as they are not fully aware yet of how much their marketplace is still changing. 90% of books I buy these days are on Kindle, I still buy the occasional hardcopy coffee table / art book or

...

1 comment
|
permalink
|
email this
|

|





02 Apr 2014 9:22 PM

Popular

Comments

Profile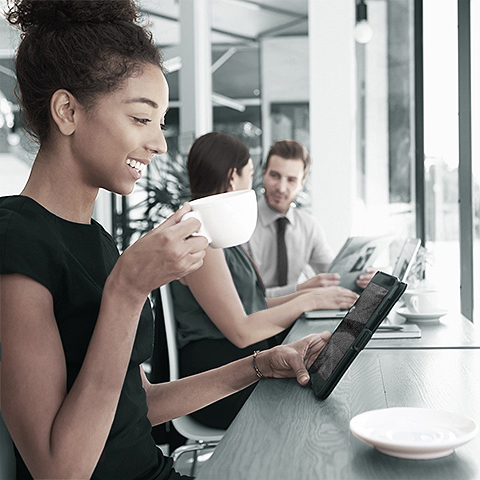 Tim Waterstone, who founded the bookshop chain of the same name in 1982, argues that traditional books will see off the eBook revolution, and in fact that eBooks are already on their way into decline. About the only thing I do agree with Tim on is that traditional books will endure.

In literary nation Iceland, it is still fashionable to give and receive books at Christmas, and for the most part that industry is still reasonably healthy - pending of course publishing sensations and the availability / arrival of popular works. Relatively recent years have seen publishing sensations - Harry Potter, The Davinci Code and of course Fifty Shades of Grey. It is the latecomer of these though which is most indicative of future trends, as Amazon's figures indicate that it sold 6 times as many Kindle eBook versions as traditional book formats - but this did vary across different sales territories. A big part of the 50 Shades revolution is that several readers were much more at ease purchasing a saucy book relatively anonymously as an eBook than face-to-face in-store. Since Fifty Shades, book sales have generally been down overall, as nothing new has come anywhere close to achieving those 100 million sales. Harry Potter still has the overall record for book sales with 450+ million sold for the series.

There are all kinds of recent indicators in book retail as to how the industry is doing overall, and what the future trends are. I still recall the downfall of the Borders chain, which was one of my favourite book sellers in London - walking down Oxford Street and book-central - Charing Cross Road, you can see what's happened to the publishing industry, much like you can see by the number of record stores currently on Oxford Street - what's happened to the music retail industry. Both indicate a significant decline in traditional forms of retail, as the number of retail outlets has dwindled visibly. My old hometown of Barnstaple at one time had 4 bookshops, now it's down to a WHSmiths and a Waterstones - many town centres have only the former remaining; others have seen the growth of outlet / discount book-stores.

I am still a fan of both formats - traditional and eBook, and use each for different purposes. My younger brother though has almost entirely ditched physical books as he does not have the physical space for them.

...

1 comment
|
permalink
|
email this
|

|





27 Nov 2013 12:46 AM

Popular

Comments

Profile
Tags:
apple
,
downloads
,
Google
,
ecommerce
,
Affino
,
Amazon
,
Mobile Commerce
,
Product Placement
,
Affino 7
,
website revenue streams
,
Store Credits
,
Affino Social Commerce Solution
,
Maximising Revenue
,
Total Monetization
,
Customer Journey
,
Online Presence
,
Derive Revenues Online
,
Make money through site
,
Make money online
,
Online Revenue Streams
,
Digital Commerce
,
Online Funding Platform
,
Online Services Platform
,
Advertising Online
,
Online Sponsorship
,
Charging for content
,
On-demand services
,
Online Membership
,
Uploads
,
Content Subscription
,
Content Syndication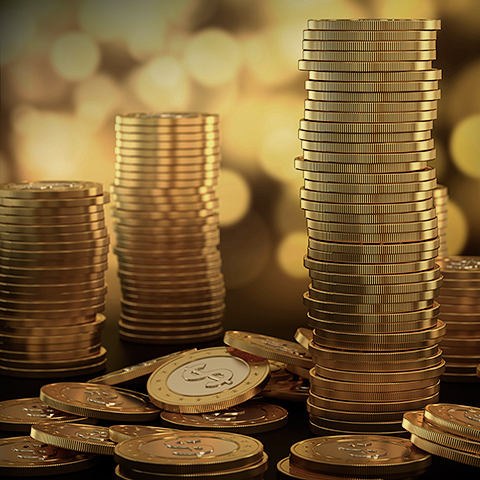 Many people don't realise quite how many ways you can have to derive revenues through your online presence. In this article we focus on generating revenues from and through a website and its associated online activities. There are other ancillary monetizing streams like App creation and merchandising, but these typically require additional resources and expertise so they are omitted on this occasion.
We always encourage our solution customers to consider their own consumers' onsite journeys. Obviously you have several different types of consumer: Suspect > Prospect > Customer > Regular > Advocate - and each will use the website in their own different variety of ways. Early stage consumers are more interested in prospecting, research and validation, whilst latter stage consumers require their own voice and a dialogue / input with the site owners and other site members.
It's fascinating to see how Amazon, Apple and Google have evolved their offerings and ramped up their customer bases. If we take Amazon as an example - with its gradual evolution from hard copy to digital formats (eBooks, Music & Video) and the creation of devices (Kindle) to consume those services. Apple and Google have always been digital players so their evolution was much more straight-lined. Although each has come from the opposite side of the spectrum - Apple moving from digital devices (computers initially) into digital services, whilst Google evolved the other way round - from services into devices. All three companies though are highly proficient at monetizing different touchpoints and activity centres.
All website owners should be tuned into a similar mindset - if you are a solid products player, you need to evolve digital offerings as the marketplace is becoming more and more 'mobile-oriented'. As a digital services provider - which category all websites fall into now, you cannot get away from focusing on the mobile devices with which consumers will increasingly consume your products and services.
Most people think of monetizing in terms of either straightforward ecommerce or advertising sponsorship. There are however many more ways to accrue revenues if you have the correct type of website platform. Here are some of the key examples:
Charge for site / area access / membership - e.g. access to
...

2 comments
|
permalink
|
email this
|

|





27 Oct 2013 12:44 AM

Popular

Comments

Profile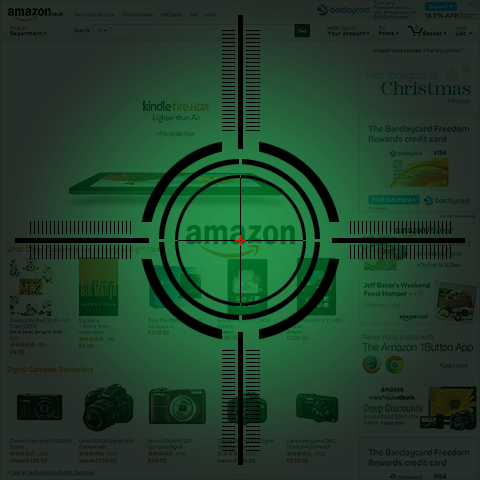 Since it's origin as an American online bookseller in 1994, Amazon has gone on to conquer the world. In most regions where it is active, it is the pre-eminent Internet Retailer, and now covers near enough every conceivable area of shopping, albeit not equally in every territory.
I've been an Amazon Prime Member for some time now, and alongside the Ocado Smart Pass, consider this an everyday essential service! I love the ease at looking something up, and fire and forget ordering with next-day noon delivery in almost all cases - even Sunday to Monday ordering on occasion.
There are many reasons how and why Amazon still maintains its lead:
Range - The Range of goods on Amazon is without equal
Price - In most cases (certainly not all though) Amazon has one of the lowest price points available - particularly for Books / Music / Video / Games
Stock - Amazon typically has a larger stock, so it's less likely to sell out of the item/s you want
Delivery - Plenty of delivery options including same and next day delivery, even with the option of secure lockers and 3rd party location pick-up points
Reliability - You have to be a little careful with Amazon Marketplace, but with a bit of reading between the lines you can usually spot the right moves, pretty much everything I order gets delivered the next day or two
Returns - Amazon uses the Yodel service to pick up packages from customers' doorsteps - I have used it several times and it works brilliantly
Reviews - Even though there is a slight proliferatin of semi-dodgy reviews, by-and-large you get a good indication of suitablity of product from customer reviews
Recommendations - Every area you browse on the site you get sent recommendations via email, not always wholly relevant, but very cool and frequently useful nonetheless
ListMania - Top 10 / 20 lists of customer favourites help you spot new products that are likely to appeal
Wishlists - The ability to file away preferred products for later purchase, great as a reminder for future releases
Amazon is usually my preferred retailer on the basis of a combination of range, cost and service, there are certain areas though that would benefit from improvements.
Areas Amazon could Improve Service:
Packaging - A lot of the packaging is not particularly re-useable for returning goods in - why do Amazon
...

2 comments
|
permalink
|
email this
|

|





26 Oct 2013 3:22 AM

Popular

Comments

Profile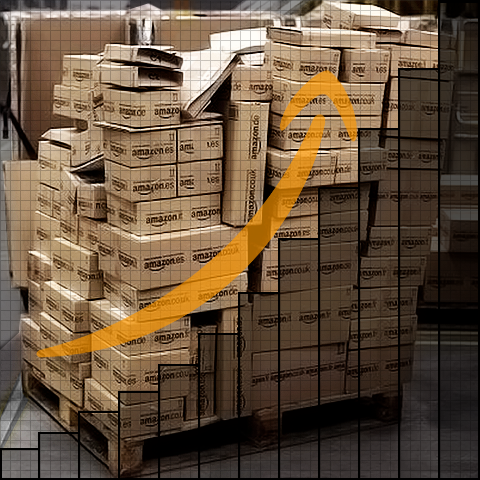 In Britain, the 'Internet Shopping Capital of the World' (q.v.), sales for September 2013 rose 13% from August, like-for-like comparison with September 2012 saw a rise of 20% between years (IMRG / Capgemini).
Clothing, especially lingerie and undergarments, saw strong increases on the success of sites like ASOS.com.
Mobile devices, including smartphones from Apple and Samsung saw a rise of 150% compared with 2012 - which directly impacts on shopping via mobile devices also.
Experts say that online sales have been boosted in particular by rapid delivery options, such as same-day delivery offered by companies like Amazon, ASOS, Dixons and Next. The September 2013 figures see the fastest increase per month since the e-Retail Sales Index was set up 13 years ago.
Over 10% of all UK Retail Sales are now online, with the ratio predicted to rise to 20%+ by 2020.
21% of UK families shop online for food and groceries compared to under 10% for the rest of the world. EU research shows that 82% of British Internet users regularly shop online, which is the highest figure within the 28 member states:
..1: UK 82%
=2: Denmark 79%
=2: Sweden 79%
..4: Germany 77%
..5: Luxembourg 73%
..6: Finland 72%
--------------------------
=26: Italy 29%
=26: Estonia 29%
..28: Romania 11%
UK leads the EU for online purchases of clothing and food, Sweden is top for travel, and Luxembourg is top for books (perhaps something to do with Amazon European HQ?)
UK Shoppers are more active than US as online food and grocery retail has not taken off to the same extent in America.
Like for like comparisons with September 2012 in the UK see clothing up 18%, lingerie 30%, accessories 20% and footwear 20%.
Current trends seem to indicate a likely strong Christmas season for online retailers - time to get all your ducks in a row then ...
2 comments
|
permalink
|
email this
|

|





29 Jan 2013 2:16 PM

Popular

Comments

Profile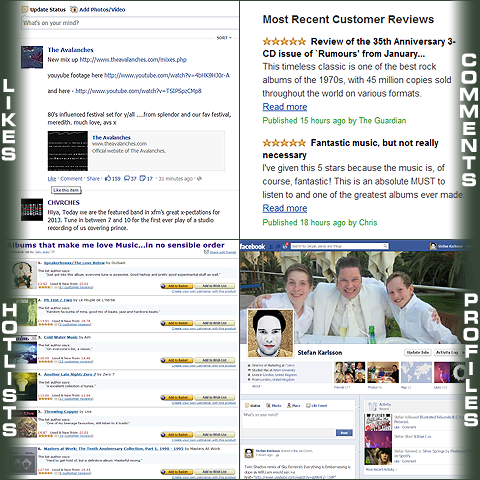 In my definition, the essence of Retail Social Commerce is not just the ability for customers to interact with ecommerce catalogue items and convey their likes and recommendations - it is the ability for other customers to correlate those recommendations with their own personal preferences.

The above illustration touches on the 4 key areas in my opinion, and I will reference examples of each here below:

LIKES - largely popularised by Facebook, these are now pretty much ubiquitous on most sites - you simply tick an option or click on a 'thumbs up' icon to indicate you like something - Facebook then cleverly references all these likes on the User's Timeline. This is the simplest form of recommendation.

HOTLISTS - Amazon popularised these with their ListMania Lists, but there are lots of different examples of this - for instance the various DJ charts on juno.co.uk. In some ways these are really just more structured listings of 'liked' items, but their impact is far stronger as when you see several examples of something you like in a list, you are more likely to check out the other entries. In various types of retail, Lists and Featured Charts are key to the selling process.

COMMENTS - The postive ones of these are a stronger form of 'likes' - in that a positive comment not only indicates a liking for something, but offers up additional collateral / reasons to buy. 'Likes' may have a nominal value of recommendation while the impact of positive comments / reviews is far stronger. I particularly like how Amazon lists the comments on the same page - I find comments hidden behind a tab are less impactful - far better to have a summary list of a couple with a more link than hiding all of them behind a one click selection.

PROFILES - Profiles are really useful as the final convincer for a recommendation, and this is one of the few areas where Amazon needs a lot of improvement. Being able to go to a user's profile - something like the Facebook Timeline - and get a real context for a person's likes and recommendations is key to the impact of those recommendations. We humans are always looking for like-minded souls, and really only pay heed to those we think are on the same wavelength as ourselves. In viewing a User's profile - with a full outline of

...

Add Comments
|
permalink
|
email this
|

|





03 Nov 2012 2:41 PM

Popular

Comments

Profile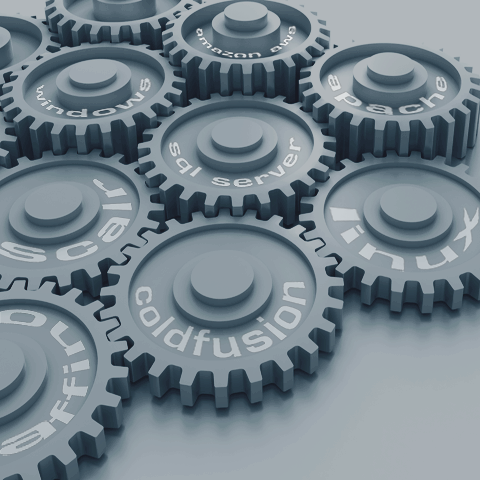 A lot of technologies go into delivering Affino. These start right from the product design and architecture stage; through the project management, development and quality assurance process; and finally the delivery and day-to-day serving of Affino sites. All in all Comrz is using close to 100 different techs related to Affino.
There are some that we couldn't do without, and which are the key engines that serve Affino pages to millions of users day in and day out. These are:
ColdFusion is no longer a fashionable (or perfect) technology, but it is one which is going from strength to strength as a platform. ColdFusion 10 is an incredibly strong platform and Adobe have made some great moves with evolving the latest generations. It allows us to deliver rapid innovations in a way that scales.
Affino runs on a lot of Amazon's AWS services, including: EC2, S3, CloudFront and many more. The combination of service and value we get from Amazon is unbeatable.
Apache and Tomcat are the de-facto leaders for Web and Java servers. They allow everything else to run solidly and reliably.
We have tried numerous Database technologies, and so far none has delivered as effectively on our price performance needs as SQL Server. It's a great solid performer.
Affino is new to Scalr, but it's our auto-scaling technology of choice, and will bring a new level of scalability and reliability to the Affino SaaS services.
Linux is going to be a big part of Affino's future since it is allowing us to extend the automations we have always looked to bring to Affino, whilst providing great reliability and solid performance.
The mainstay OS for Affino. It has steadily improved over the years, whilst offering the services that Affino needed to develop. We're looking forward to see it's evolution into Windows Server 2012.

...

1 comment
|
permalink
|
email this
|

|





02 Nov 2012 4:23 PM

Popular

Comments

Profile
Tags:
apple
,
FaceBook
,
Google
,
Comrz
,
LinkedIn
,
Affino
,
Amazon
,
BBC
,
Affino 7
,
London 2012
,
London 2012 Olympics
,
2012 London Olympics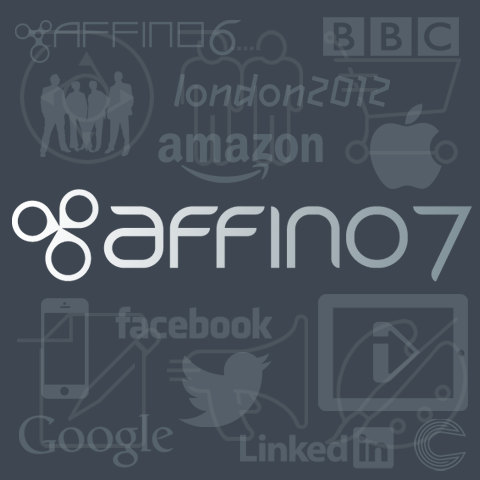 An enormous amount of input goes into every major Affino version release, and Affino 7 is no exception. Front and centre to all our considerations are our customers' ongoing requirements and feature requests - Affino almost wholly evolves along collaborative lines between the Comrz Team and every single one of Affino's users.
It's frequently a tough job consolidating all the different diverse requirements into a single streamlined system, but this is what we do every day. Pretty much every tiny nuanced functionality has been specified for a particular business scenario and activity. For every major release we endeavour to simplify the user experience, which is not always as simple as it sounds as no two Affino users deploy the system in exactly the same manner.
Every consideration is made to imbue Affino with simplicity, elegance and ease of use. It thus follows that the key technological inspirations convey those same values of clarity of purpose, elegance and simplicity:
The degree of detail and finish of the many elements of the London Olympics are a key influence in the look of the new interface. In particular, we took inspiration from the dynamic keyline pictograms - which elegantly convey movement and modernity. Affino's Key Navigation Icons are largely inspired by those pictograms - harnessing the same values of forward movement and dynamism
Still the benchmark for online retail, now with a vastly improved elegant interface - Amazon continues to inspire with its ever increasing depth and breadth and yet singularity of purpose
Apple still remains the benchmark for elegant product and interface design, and supreme ease of use. It's focus on learnability remains a significant design influence in how we consider Affino's daily usability and overall customer experience
Despite its detractors, the BBC is a significant pioneer online - with its iPlayer representing the first and the best of the Internet TV Players, and the relatively recent BBC.co.uk update being the first significant move towards tablet-style navigation for the main website interface
The world's most popular people-connector maintains its position for a reason. Despite lacklustre performance on the stock exchange,

...

1 comment
|
permalink
|
email this
|

|





03 Jul 2012 4:14 PM

Popular

Comments

Profile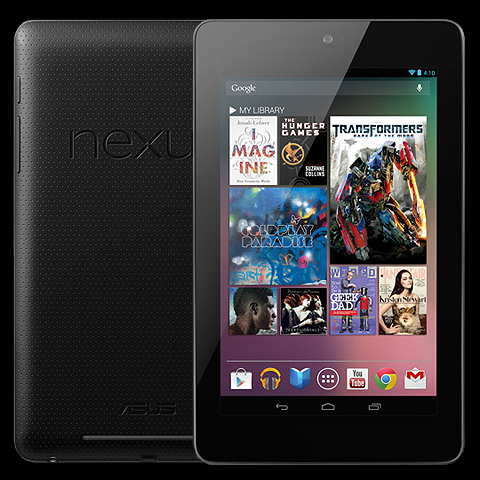 Google's first foray into tablets is part of a double-headed attack on Amazon - to reclaim Android for the Android vanilla experience. Everyone is well aware now of how fragmented the Android landscape is - not just in terms of different version releases, but with every device manufacturer producing their own skinned-up derivation of Android - from HTC Sense, to Samsung's TouchWiz to Amazon's Silk Browser. Here Google is aiming to show that the standard Google Android experience really is the best. This is backed up by the relaunch of the various Google Android stores under the singular 'Google play' brand, to compete with iTunes in some ways, but really to take the initiative away from Amazon's Appstore.

The Google Nexus 7 equals the current Kindle Fire in price - for the base 8GB model, and serves up faster processor and better screen for a far superior experience to that of the Kindle Fire. For a little more money (£199 vs £159 and dollar equivalents) you get the 16GB of Google's top ranked Nexus 7 model.

The Nexus 7 is built by Asus - who are responsible for purportedly the best Android tablet experience currently - by way of the Transformer series. I don't really see this troubling Apple too much in terms of a head-to-head comparison with the higher specced iPads, but it should really worry everyone involved in the more budget end of the market. In stark contrast to Microsoft - who's Surface Tablet launch was all hyperbole and bluster - with no pricing, launch date or even proper tech specs. Go to the Google play site though, and you will see that the Nexus 7 ships in 2-3 weeks (£159 for 8GB model and £199 for 16GB model). Admittedly this is only a 7" tablet, and it lacks typical Android staples in terms of plug-in memory or replaceable battery. There's nothing new or innovative here - the form itself is about as standard as you can get, but if you were going to buy a tablet for £159-199 - this is probably where you should be spending your money; by comparison the cheapest iPad model is the 16GB iPad 2 at £329.

Google has a few more tricks up its sleeve with clever Cloud syncing and Google+ integration - which should enable some smart social media sharing and automatic backups, photo archiving etc. Google play + Google Nexus 7

...

8 comments
|
permalink
|
email this
|

|





20 Jan 2012 3:05 PM

Popular

Comments

Profile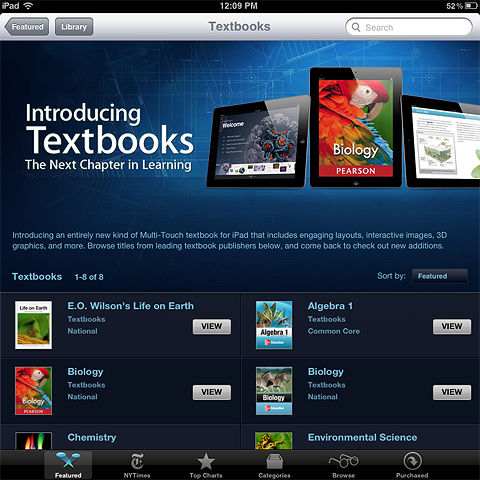 Yesterday's Apple Education Event (iBooks 2) was essentially all about the iPad's increasing role within the realms of education. I already own a number of educational-type Apps on my iPad which I believe had a significant impact on this evolution - Touch Press's 'The Elements' and 'Solar System' as well as Transworld Digital's 'The Magic of Reality' are all superb types of a new interactive forms of learning - the latter is closer to the new standard that Apple has introduced with its digital 'Textbooks' - actually just an updated standard of its iBooks format.

These new 'Textbooks' are essentially interactive books with inline media and other games and interactive puzzles included within the flow of the books, as well as built-in tests, glossaries and clever indexes and bookmarks / study cards.

The Key Features are as follows:

Thumbnail Index - essentially a visual plus text overview index of the key parts of the textbook

Integral Videos - inline Videos and animations within context

Interactive Animations - animated timelines, puzzles and the like bring an added tactile dimension to learning - which of course aids memory

Study Cards - Highlighted passages of text and notes will automatically turn into ordered and indexed study cards - to aid revision

Custom Glossary - Each textbook will have it's own explanations / descriptions of key terms

Quizzes and Review Questions - Instant Quizzes built into the end of each chapter - to aid memory recall

For content creators, Apple has provided a new 'iBooks Author' Mac OSX App - wich allows anyone to create their own enhanced interactive textbook in this format (in fact any iBooks can be created like this) - the App is free and is available on the Mac App Store.

Apple has also produced a specific iPad App for Higher Education called 'iTunes U' - which is already being used by universities - Duke, Stanford and Yale to provide large parts of their curricula in this format.

Apple has once again really stolen the march on its competitors! I had expected Amazon to have made some ground with its Kindle offerings, but truth be told - E-Ink is great for reading regular books, but it's way too laggy to provide a full interactive environment along the lines of the iPad. A friend of mine has the latest Kindle Touch -

...

4 comments
|
permalink
|
email this
|

|





14 Dec 2011 11:49 AM

Popular

Comments

Profile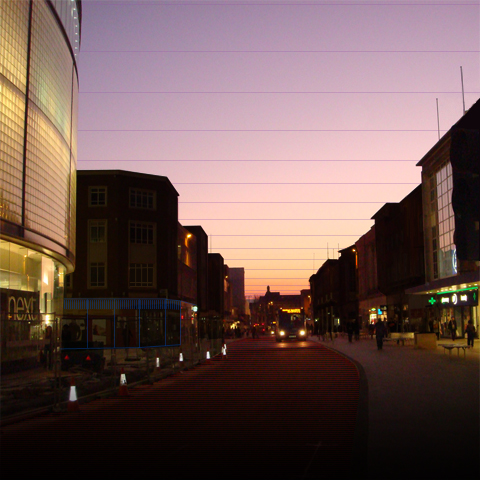 Mary Portas has just submitted her report of 28 recommendations to the government on how to tackle the declining fortunes of our High Streets. A lot of what she says makes some degree of sense, but a number of the policies seem somewhat defeatist and totally against smart, small independent retail businesses.

I have lived in various parts of this land, in towns and cities of varying sizes, and I have witnessed first-hand the changes to our local High Streets, and I have slightly different answers and recommendations for how the High Street should tackle the current issues.

To start off with, we need to be aware of the full spectrum of key considerations for shopping:
Price - Online is best obviously, Malls and Supermarkets are usually cheaper than city-centre retailers too
Range - Again Online is best - most choice at the best prices, next come the larger retailers, and again the High Street typically comes last
Availability - It's usualy easiest to find availability online, then in larger shops - depends on size of Town really as to what is available on the High Street
Convenience - This largely depends on where you live, but Malls are usually located where they are easy to get to - and have free parking, whilst town centres are more congested and you have to pay for parking - if you can find a space; online of course is always at your fingertips - there are other factors here including weather and transport / traffic congestion in your area
Facilities - Here the Malls come into their own really - Multi-screen cinemas, restaurants, amusements, all the shops and various family-friendly amenities and services all under one roof - antiquated town centres with poorly tended toilet facilities and spaced out amenities cannot compete, of course online comes with its own home comforts
Service - It largely depends on who you do business with - but increasingly you get better service online - better loyalty schemes, better packaging, and increasingly more delivery options, now with more flexible locker collection solutions (like Collect+ and ByBox), as well house-sitters (courtesy of WaitingIn.co.uk) if you need someone to wait in for a furniture delivery or similar while you're at work (last year 800 million hours were lost by customers waiting for deliveries; 8 million individuals took time off work)
Flexibility - Even Malls cannot compete with
...

5 comments
|
permalink
|
email this
|

|





29 Nov 2011 10:07 AM

Popular

Comments

Profile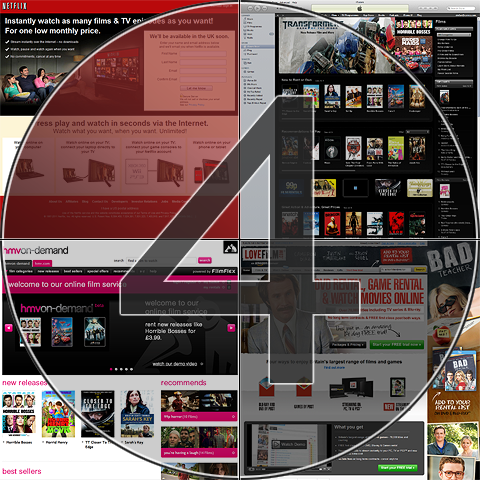 In order to further safeguard its future, HMV has just recently launched HMV On-Demand - a video streaming / download service running on the FilmFlex Movies Platform. This service introduces further competition to iTunes and LoveFilm, and comes just ahead of the 2012 launch of American video behemoth Netflix. There are of course numerous other movie services through set-top boxes and consoles - such as Movies on the Play Station 3, but the big four are seen to be Netflix, Hulu, Amazon Instant Video and iTunes. Amazon of course recently bought up LoveFilm, which makes up its European offering.

I must admit that I used to be a huge fan of Blockbuster Video Stores, and if there was one next door to me, I would probably still use it, as they still have by far and away the best range of movies, have the earliest release dates, and their price point is only £2.99. Apple iTunes currently has downloads only - you can start viewing progressively at 10-15 minutes in, but it's not streaming, this is at £3.49 for standard definition, and £4.49 for high definition where available (Older films are at £2.49 and specials at £0.99). LoveFilm has a subscription service also at £5.99 per month, with some films only available on subscription, and new films are typically at £3.49, with older ones at £2.49 - on a par with iTunes. The issue for me on LoveFilm is that it's overly fussy and overly complex - giving you different options to rent DVD, watch online, sign up for subscription, buy on Amazon etc. Moreover, beyond the optional subscription it offers no great advantage over iTunes as it pretty much has the same fairly slim selection of films which are largely made available for rent a week or two after Blockbuster.

HMV has gone against the grain by launching at a higher level one tier standard price of £3.99 - it's not clear yet as to what the quality of the stream is though. For HMV you can of course download to watch, as well as stream directly. Again, browsing through their library - there are still enormous holes in the catalogue, although I could find some films here that were not listed on iTunes or LoveFilm.

The point is that the old format - DVD - which is 'Blockbuster' really still has by far and away the best selection and the best price. Online video has the advantage of convenience

...

Add Comments
|
permalink
|
email this
|

|





30 Sep 2011 11:29 AM

Popular

Comments

Profile
Those who read my blog will know that I often complain about how compared to all other services offered via online retail, the actual process of returning a faulty or unwanted item has usually been well below par. Even Amazon falls foul of this - where all its other service offerings / customer support services are excellent, their returns handling process is really very poor in comparison.

All Saints was the first company I experienced which handled returns properly, but now there is a service company which offers this kind of incredible service to all UK-based online retailers. I was first made aware of Collect Plus's existence by one of my favourite outward bounds activity equipment retailers - Wiggle - from whom I get a lot of my Nordic Walking kit. In the most recent shipment there was an A4 sheet of paper with detachable label - addressed back to Wiggle c/o Collect Plus returns.

The paper explains that you should detach the sticky label and apply to the package of goods you wish to return - making sure you remove / cover your own delivery address. You then go online on the Collect Plus Website and look up your postcode to find your nearest Collect Plus representative / outpost / collection point.

Collect Plus has an extended network (4,000+ locations) of mostly corner shops, newsagents and petrol stations. You take your package to one of these, and are given a tracking code when you hand over the parcel - for your own reference and further correspondence. The package is then picked up by one of the numerous vans belonging to the Yodel delivery network - which then returns the package back to the original retailer. Yodel handles 200+ million parcels a year. The retailer obviously pays a cost per package - which needs to be factored into the overall overheads of the retailer.

This system is not too different to the one I mentioned in my blog about Amazon using 7-Eleven to offer a similar delivery service - no mention of returns collection yet, though I'm sure Amazon's 7-Eleven system could be used for that too.

As a consumer, 'Returns' is one of the key reasons why many shoppers prefer to shop at a High Street store. However, with the easy accessibily of the Collect Plus system (extended hours, local collection points), it looks like online retailers now have a perfect solution for this too. Well done everyone concerned! The

...

4 comments
|
permalink
|
email this
|

|





28 Sep 2011 10:29 PM

Popular

Comments

Profile
Tags:
Android
,
apple
,
iPhone
,
Amazon
,
iPad
,
iOS
,
Windows
,
iMac
,
Amazon Kindle
,
eBooks
,
Cloud Computing
,
Cloud
,
Kindle Keyboard
,
Kindle Fire
,
Kindle Touch
,
Amazon Silk
,
Amazon Cloud
,
Cloud Streaming
,
3G
,
WiFi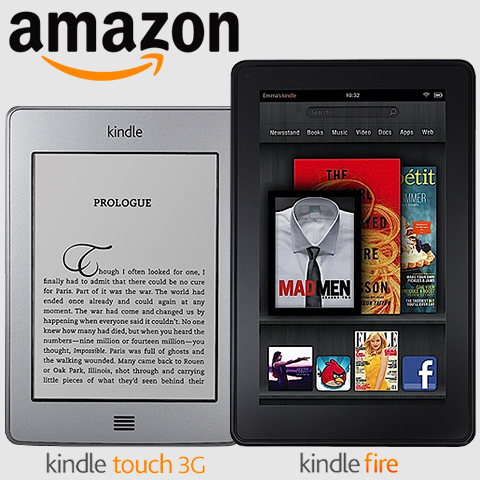 I have been a considerable fan of the Amazon Kindle - the model that is now called the Kindle Keyboard 3G; I also have a 27" iMac runnning Windows, a Samsung Windows laptop, iPad 2, currently iPhone 3GS - but soon most likely iPhone 5 - So I'm currently evenly split between Windows and iOS - with a sprinking of Amazon Kindle magic.

My brother Markus reads most of his Kindle eBooks on his iPhone or iPad devices - for me, there is no substitute for the easy legibility and form factor of the Kindle - a smartphone is too small for reading comfort, and a typical 10" tablet is too large / weighty for holding in one hand for prolonged periods.

Amazon is actually offering 3 new devices:
Kindle - 6" 'Kindle Keyboard' minus the keyboard in very slightly smaller form factor - $79 / $109 (with or without advertising)
Kindle Touch - 6" E Ink touchschreen display with even sleeker form factor - WiFi Version is $99 / $139 (with or without advertising), 3G Version is correspondingly $149 / $189
Kindle Fire - 7" full colour touchscreen tablet with 8GB onboard memory an unlimited cloud storage - $199
The base level new Kindle is the only one currently listed on Amazon.co.uk (at £89) shipping mid october. If we extrapolate the prices, we're talking circa £169 for the 3G Kindle Touch and £179 for the Kindle Fire - which are likely to be made available in the UK in time for Christmas - at least the Kindle Touch is, there may be media licencing issue which would postpone the Kindle Fire launch to the new year.


Kindle Touch 3G

I see this as a direct upgrade / replacement for my Kindle Keyboard 3G - in my review at the start of the year, I marked it down for its clunky keyboard, and lack of touchscreen interaction. Memory remains the same (4GB) although battery life is likely somewhat affected, I still have no hesitation in getting this device when it is made available in the UK. I read several books a month, and the convenience of sub 60 second downloads - and the fact that you are always carrying a couple of books spare - is simply incomparable. The paperback form factor and usability make this my perfect everyday book replacement device. I much prefer reading E Ink to the shiny, bright glare of LCD screens - so I will stick with this format and form factor.

The Kindle Touch has some added smarts via new X-Ray feature which pops

...

2 comments
|
permalink
|
email this
|

|





07 Sep 2011 10:29 AM

Popular

Comments

Profile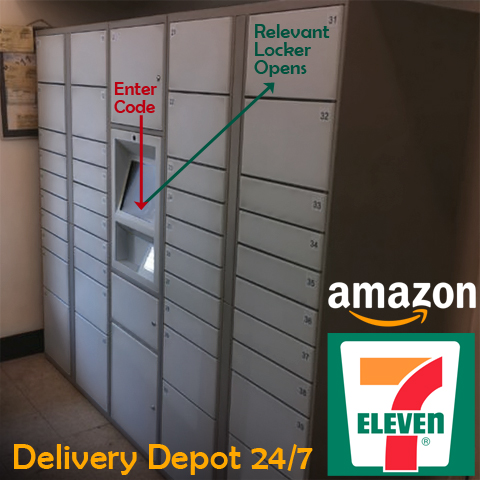 As reported by various online Tech journals and blogs, Amazon has announced that it is teaming up with 7-Eleven to give its customers 24/7 access to parcel collection. One of the biggest issues with online retail is ensuring that there is someone home to receive the package at the time of delivery. The cost of pin-point delivery, where you choose the exact time-slot is cost-prohibitive for most. Some people work very long hours, and have long commutes on top of their working hours, meaning that it is difficut for them to co-ordinate their schedules for sundry package deliveries.

A number of companies have been trying to come up with a solution that works for most eventualities, and all the solutions involve utilising some kind of central, 24-hour access depot. It needs to be manned in some way obviously for security reasons!

It's actually quite ingenious for Amazon and 7-Eleven to team up on this, as neither is stepping on the other's toes, and both stand to benefit from the hook-up. Amazon customers are likely to order more, if they are confident of picking up the package at any time, and 7-Eleven will get knock-on traffic from the additional footfall of the Amazon package collectors.

It's unfortunate we don't have many big bright 7-Elevens in the UK, the nearest equivalent is the 24 hour petrol station or 24 hour supermarket. Most supermarkets though have their own catalogue operation and would see themselves in direct competition with Amazon, and alas - most garages, are not centrally located, and even if so, do not offer 24 hour access inside the shop.

For the USA, this is an inspired solution to a long-standing problem. In the UK however, we could first do with some central London branches of 7-Eleven, and then we would be able take advantage of the 24 hour access. As it currently stands, I cannot think of a single outlet in the UK which would fit the bill - the prerequisite is obviously location within a residential area and extended / 24/7 opening hours.

Hopefully the growth in online retail will inspire more 24 hour businesses, and once we have an organisation with sufficient branches / outlets we too can have automated lockers where you key in your delivery tracking number, and the locker which contains your parcel pops open.

On the face of it, the solution is neat and elegant, it would be interesting though to see the cost/

...

Add Comments
|
permalink
|
email this
|

|





30 Jun 2011 11:40 PM

Popular

Comments

Profile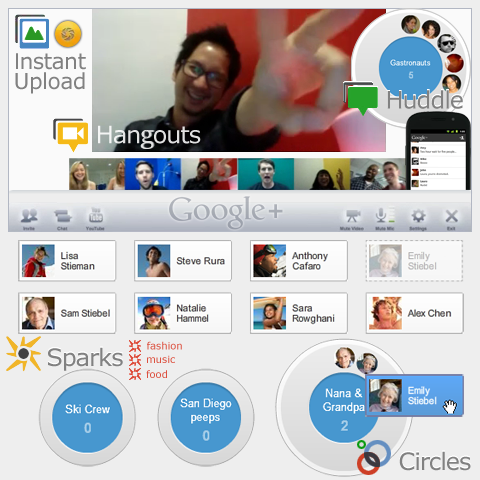 With Google's announcement of Google Plus, it finally looks like Google is getting its Social Network on the right path. In the recent announcement about the now beta-testing site, Google introduced 5 new weapons to fire across Facebook's bow; these are as follows:





Circles - a really neat 'groups' app where you simply drop selected contacts into a specified category circle - based on family, friends and other interest groups. Then when you want to share media etc. with this same group, you simply drag and drop it onto the same circle. A seemingly very usable and elegant solution

Hangouts - this is really just group video chat, with seemingly very clever software which centres on the active / noisiest participant involved. The demo looks very slick - you can simply drop in and out of hangouts - like trawling interesting gatherings at a party

Huddle - this is group texting - you can start a 'Huddle' with one of your Circle groups, and simply blast spam the whole lot of them! - and vice versa of course

Instant Upload - an area where Google has distinct advantages over Facebook - piggy-backing off its own Android Platform and devices - allows you to set up some kind of loosely defined folder in the cloud - which your snaps get automatically uploaded to immediately as you take a picture

Sparks - the least interesting of the new introductions is simply a kind of interest topic filter - which pulls in pictures, videos and articles on said topic - you can then share said 'Spark' with your various social Circle groups



It's not yet clear how all these elements will be seamlessly knitted together, and how the overall profile and wall experience which Facebook is so strong on will be met / challenged.

As I said above, Google's real weapons here are the Android Smartphones, Chrome Browser, Chromium OS and various other bits of soon-to-be seamlessly-interconnected hardware. With more and more people using Smart Phones and Tablets, anyone who sets up automated syncs for content upload and sharing is onto a winner. Google also has an advantage with its already massive GMail audience.

It will be very interesting now to see how Facebook, Microsoft, Apple and Amazon react. This is definitely a step changer, and much will depend on how slick and 'convenient' the whole experience is. If Google comes close to

...

Add Comments
|
permalink
|
email this
|

|





28 Jun 2011 3:45 PM

Popular

Comments

Profile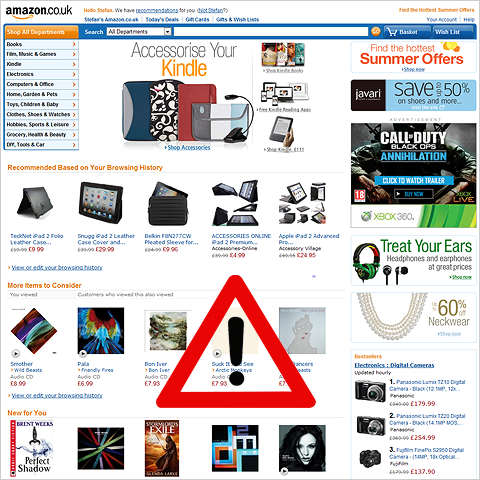 As a fairly regular Internet shopper, there are I suppose 3 considerations which feature high in every shopper's mind:
Fear of compromised data - are your just posted credit card details safe?
Fear of not getting the right product - exactly what will turn up?
Uncertainty about delivery - when will parcel be despatched? When will it arrive?
The number 2 concern has always been quite prevalent for eBay customers, as a little-policed marketplace, this is awash with counterfeits and cheap knock-offs. What of Amazon's Marketplace? This used to be fairly reliable and obviously had some checks and balances in place which made this work well to start off with.

Comrz is in part an eCommerce specialist, and we are very aware - by way of integration projects, as to how these Google, eBay and Amazon catalogs work. They tend to try to centralise on as few product categories / SKU numbers as possible - which allows some unscrupulous independent retailers to use a picture from a set category item to sell their counterfeit or knock-off product. Usually the hint is in the much discounted price, for instance the vast majority of iPad Smart Covers sold on Amazon are not the official Apple ones - but they are sold using the official Apple pictures! Anyway, there is an obvious hint there in the much lower pricing.

However, what is far more galling is when the knock-off products are being sold at the proper full recommended retail price for the actual official product, but are in fact inferior knock-off goods. In the last 18 months or so, I have on 2 occasions been misled by Amazon into buying something that was not of the appropriate quality, but was sold at the full retail price and with the official product name, details and photograph.

I have just recently trawled through a number of the Amazon customer forums, and I can see that this is a growing issue which only used to be inflicted upon eBay customers, but is now affecting more and more Amazon customers too. Amazon will need to move quickly in order to stave off damage to its repetition. In both cases, the suspect products I bought were officially fulfilled by Amazon.

There is no really easy way to contact Amazon to report a mis-sold product either, and I believe Amazon makes the whole returns procedure more difficult than it needs to be too. Several retailers include pre-filled returns forms and stickers

...

Add Comments
|
permalink
|
email this
|

|





07 Jun 2011 12:35 AM

Popular

Comments

Profile
Tags:
apple
,
Google
,
Amazon
,
iTunes
,
Spotify
,
iOS
,
Dropbox
,
Cloud Computing
,
iCloud
,
iTunes Match
,
iOS 5
,
OSX Lion
,
Cloud
,
Cloud Backup
,
Music Streaming
,
Apple WWDC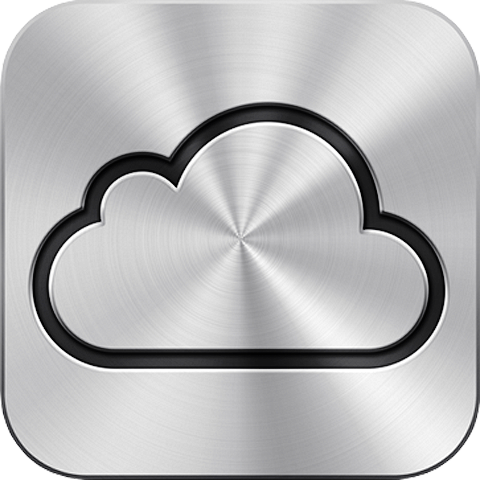 Of the 3 big announcements at today's Apple WWDC - OSX Lion, iOS 5 and iCloud - the final introduction was the most eagerly awaited. Many were expecting a music streaming Spotify competitor on the iTunes front - Spotify can now breathe a sigh of relief, as Apple delivers something closer to Dropbox.

The most amazing thing about the iCloud service - which stores your music, photos, apps, calendars and documents - is that it's free! (As long as you don't exceed 5GB). The iCloud stores all your content and media, and automatically and wirelessly syncs / pushes them to all your Apple devices.

There are some obvious benefits of this within the incredibly easy to use Apple ecosystem - automatic backup and syncing through the cloud is a great service for Apple users. Instead of introducing Spotify-style music streaming, Apple instead introduces 'iTunes Match' for $25 p.a.- this service automatically matches all your CD-ripped music with existing tracks from the iTunes library and delivers them as high quality DRM-free 256kbps AAC files. Obviously if your collection is all iTunes-based anyway, you don't need the 'Match' service, but the system works in the same way. The way Apple can steal a march on Google and Amazon's equivalent Cloud Music Services is that most of what Apple is streaming comes from it's core collection which it simply ID's from your own iTunes collection - and then has the corresponding Apple Library track streamed out - making for a much more light-weight system, really quite clever in its conceptualisation - we have yet to experience the full final implementation of course.

Music is supposedly limited to 25,000 tracks, and photos are only stored in the cloud for 30 days - those are the downsides. The upside is obviously that all of this is built into the latest versions of the Apple operating systems; OSX Lion is out in July and iOS 5 arrives in September.

For me I'm not sure it makes much difference. I will still keep my Spotify subscription, and I like the fact that I can shop around for tracks - on Amazon, Beatport and Juno as well as on iTunes - both in solid and digital formats. I also quite like that Dropbox is fully universal - and you can share content with friends and colleagues on any system / platform.

The genius of Apple is always in its simplicity and ease of use,

...

3 comments
|
permalink
|
email this
|

|





13 May 2011 3:41 PM

Popular

Comments

Profile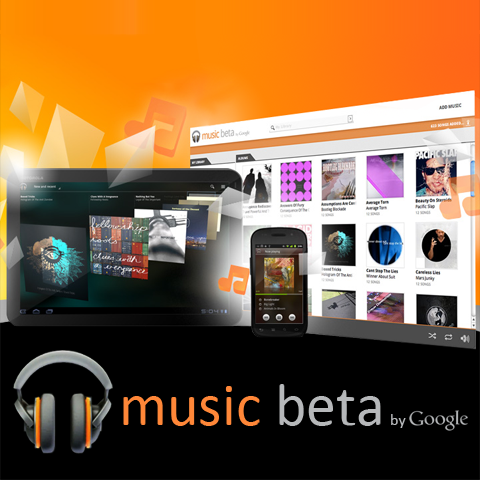 Google Music Beta was one of the main introductions at the recent Google I/O Conference. In essence, it is a Cloud-based music file storage system which has a number of clever features enabled by the Android software that powers / manages it from Android devices.

The idea is that you can store 20,000 or so MP3 files in the Google Cloud, and access these music files in streaming fashion - through any of your Android devices at any time. The software does some clever syncing which allows you to add files and create playlists and auto-generated mixes from any location. Additional smarts is provided by and offline syncing system which downloads recently played tracks to the local device, so that the files can also be played offline.

Obviously, it's not long since Amazon launched its Amazon Cloud Player, which offers similar functionality on the storage front, albeit not backed up by the same clever multi-device software. Spotify is an obvious competitor which offers a very similar service, but rather from an extended music library angle. For Google Music Beta - you upload all your own tracks versus Spotify where you typically stream from a larger general library of music. No doubt Apple is watching and waiting in the wings, as it's own rumoured Cloud Storage / Streaming Solution is due around the middle of this year.

In a conversation with my younger colleague Chris, I was somewhat surprised that he operates by a similar music collector system to me - buying cherished / favourite tracks / albums on CD and then transferring to digital library, whilst downloading more spontaneous and adhoc tunes and tracks in digital format. As a contrast, my brother Markus gets pretty much all his music from Spotify.

I'm still of a mind that the global network / Internet infrastructure- particularly for the UK, is wholly NOT up to the task of providing a decent uninterrupted streaming service. I still see the cloud as a virtual attic - where you store your overflow files and materials which are not in daily use. I cannot see any substitute for having the actual files on your portable device - if you want to ensure quality and reliable music playback. One of the main reasons I like my iPhone is that its 32GB of inbuilt memory allows me to carry circa 26GB worth of current music with me wherever I go. I keep hoping the next generation of iPhone is going to up the memory size to at

...

Add Comments
|
permalink
|
email this
|

|


| | |
| --- | --- |
| Found: 31 Displaying: 1-20 | |

Subscribe to feed

Subscribe by email
Recent Visitors