27 Aug 2015 10:52 AM

Popular

Comments

Profile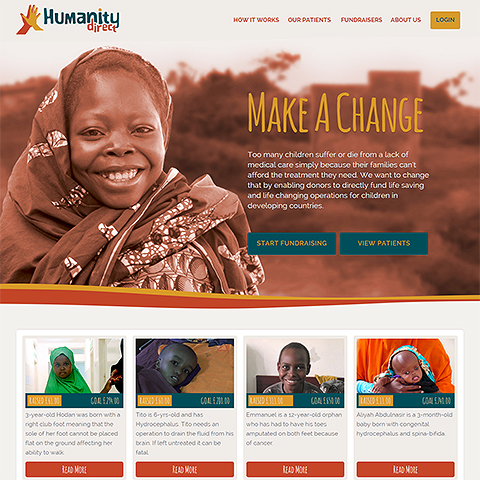 Affino has been working with Nick, Katrina, Marc and Rachel of Humanity Direct for the better part of a year now, to update and improve its brand and site experience. Right from the start it was felt that the core branding needed updating to better reflect the values of the organisation. Much of Humanity Direct's activities are focused on Africa, so we looked for graphical references and inspirations from that continent. Settling in the end on African poster art of the 50's and 60's - particularly ones that had been used to promote tourism in the various member countries - these were the most significant influencers in the branding process.
The resulting logo has very much a hand-made / hand-cut feel to it, and carries an appropriately rustic / organic colour palette. We experimented with a variety of different symbols before arriving at the hand-touching-hand ident in the final version. This was felt to best represent Humanity Direct's hands-on and direct involvement approach.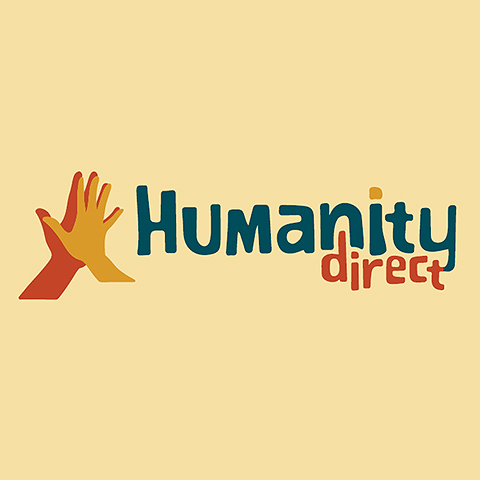 The newly formed logo then had an enormous impact on the site look and feel as it's colours were extrapolated to that framework, and worked in to duo-tones on much of the photography. We were also asked to prepare an ad for Runner's World - which you can see below. This took the slogan 'Choose Life' evolving from the process onsite - where you choose directly who to benefit, as 100% of your donation goes to life-changing operations for one or more personally selected candidates / patients - you choose exactly who benefits and how much.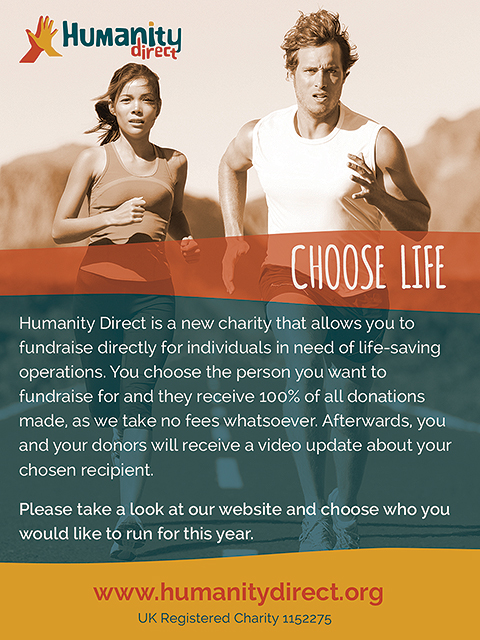 In the wake of what happened to Kids Company, it is more important than ever for charities to be fully transparent, and totally accountable to their fundraisers. Humanity Direct is pretty unique in being wholly staffed by proper volunteers - meaning that every last penny donated goes directly to the cause - nothing is subtracted for any reason. You can clearly see the cost of the operation - per patient, and the money goes direct from you to the hospital or clinic to fund whichever operation the patient requires to improve their life. Many of these operations are life-savers, where no national health service exists, and there's a cost to the most routine of procedures. The infant mortality rates are still way too high for Africa, and something as

...

1 comment
|
permalink
|
email this
|

|





23 Apr 2015 4:14 PM

Popular

Comments

Profile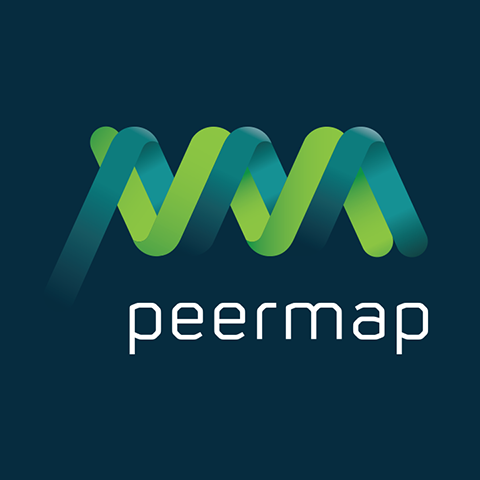 Originally launched in October of last year, Affino has been working with IMRG to refine and improve the appeal and function of its Automated Ecommerce Benchmarking System. A key part of the improvement was to aid adoption of said service with an appropriately snappy and highly targeted re-branding.
Affino worked with IMRG on the naming and brand origination. Following a multi-step process, it was finally concluded that 'Peermap' was the strongest candidate - in terms of relevant meaning, values conveyed, overall utility and domain availability.
The Peermap brand represents an automated benchmarking system for online retailers. It allows you to track key online sales metrics and MAP your performance against your sector PEERS, including:
Unique visitors
Average order values
Total orders
Checkout abandonment
Conversion rates
Device type - PC | tablet | smartphone
'Peermap' can be used as a proper noun, as well as a verb and adjective. You can Peermap your site and have it be Peermapped as it were.

Designer Mark Foster supplied a number of logo ident types, and the waveform type was felt to beautifully reflect the performance graph peaks of the actual application (example above) as well as an abstract letter form for PM. The logo typeface snapped in to place pretty obviously too. The colourway of the previous website was adhered to, but the website was wholly revamped in line with the new branding and more streamlined messages:

We also completed a promotional flyer for Peermap, as follows:

The flyer puts across the key purpose and benefits of Peermap in the simplest terms. The call to action is Free Registration with an added incentive of free lifetime access to benchmarking for the first 100 retailers who register.

...

2 comments
|
permalink
|
email this
|

|





15 Apr 2015 6:34 PM

Popular

Comments

Profile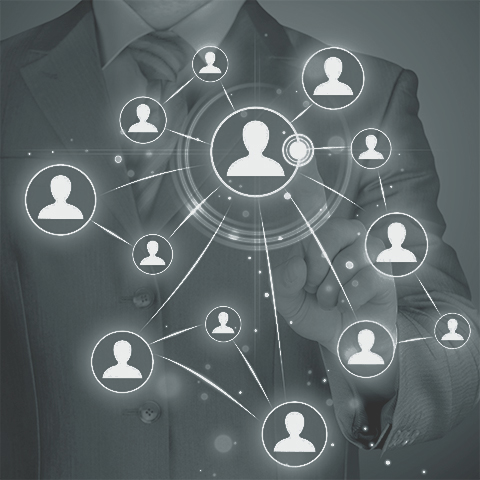 When people think of CRM, most people's first obvious association is with a separate CRM solution like Salesforce. In Affino, the CRM is the core of a Unified Digital Business Platform - which means it is an integral part in the heart of your business solution and therefore core to the business itself. Affino channels all of a business's key activities through a single unified platform. Whatever the benefits of utilising a CRM therefore, these are exponentially increased by deploying something like Affino. The trickiest part for most CRMs is integrating them with the the way you work, writing and maintaing APIs and data flows between your different business solutions. Having all of this in Affino gives you more of everything you need with far less overheads, and a much lower cost of doing business altogether.
I've extracted 10 of the key benefits realised by Affino:

More Scope
Affino delivers CRM, CMS, DAM, Ecommerce, Messaging, Social, Sales & Marketing Automation and Analytics all through the same seamless solution. All elements feed into each other automatically and without effort, giving you an extremely powerful, centralised tool-set with options in every direction.

More Efficiency
As I touched on in the introduction, using a stand-alone CRM - i.e. one that needs to be integrated with your other solutions, you spend all your time and resources establishing and maintaining connectivity. As everything in Affino is built together, you can spend your time and resources in being entrepreneurial and evolving your business rather than just maintaining it.

More Clarity
Before they moved to Affino, many of our customers used to spend all their time de-duping databases and consolidating their different data streams, each coming from a separate solution. With Affino, everything is seamless, holistic, universal, and above everything - clear and precise, users are wholly unique and there is no unnecessary duplication of form or function.

More Control
Only when you have all your business's activities routed through the one system (Affino) can you have complete oversight and control over that business. If your solution consists mainly of dozens of disparate integrated technologies, you're always just a short step / one spontaneous system update away from

...

Add Comments
|
permalink
|
email this
|

|





13 Apr 2015 9:33 AM

Popular

Comments

Profile Affino in name was born at the start of the year 2000. The platform it was made to represent started off a little earlier (1998) with a working name of 'Sunrise'. It was decided in 2000 to formalise 'Sunrise' into a modular platform, whose main virtues were its comprehensiveness, interactivity and hands-on management and configuration abilities. You can read about the origins of Affino in my earlier blog post about its 'Pedigree and Provenance'.
AFFINO is derived from the English word Affinity, which itself comes from the Latin Affinitas - meaning UNION, CONNECTION, RELATIONSHIP.
The logo consists of a symbol ident and a unique typeface which was designed as a companion to the then Affino brand owner - Emojo. Emojo would later transmogrify into the current Affino company, where the evolved logo now represents both company and solution / platform.
The Affino ident represents connectivity and evolution by way of 3 principal interconnecting circles, growing by increments on an anti-clockwise schema from smallest at top-right position to largest at base. The use of circles imbues the symbol with cyclical values, referring to the iterative and continually changing / progressive nature of both Affino and its environment.
The power of 3 / triptych has been used throughout Affino's history to detail particular parts of its function or inherent benefits. In the very first version, Affino was packaged into 3 increasingly comprehensive solutions - INTRO, PROMO, SYNCRO - with INTRO being the entry-level offering, PROMO the intermediate version and SYNCRO the fully comprehensive version of the solution: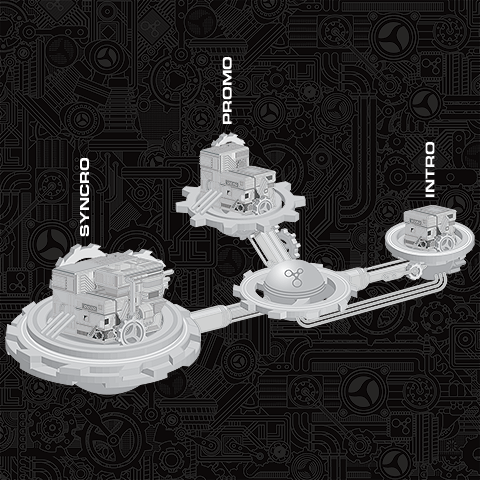 When Affino was first launched, it was billed as 'The Interactive CMS'. In those days all web management systems / platforms were associated with CMS; there was not really any scope or understanding for anything beyond the concept of CMS or Store (Ecommerce).
The first version of the logo was designed by Jason Webb, and featured a bright orange colour scheme to communicate user-friendliness and accessibility for something which was really quite complex in scope.
The 3 principal circles were initially filled-in with a dark blue - a good contrast to the orange, and evoking watery planet-like globes: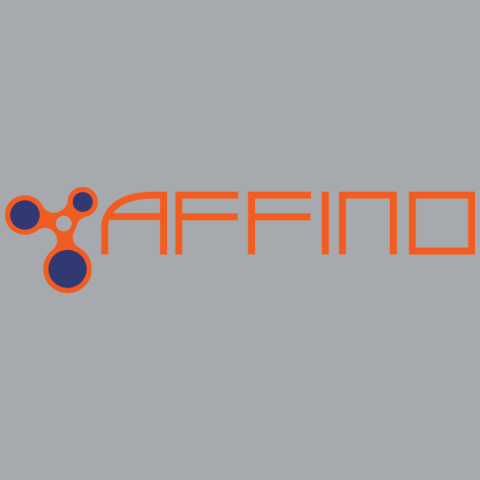 Later iterations / derivations

...

2 comments
|
permalink
|
email this
|

|





30 Mar 2015 8:44 AM

Popular

Comments

Profile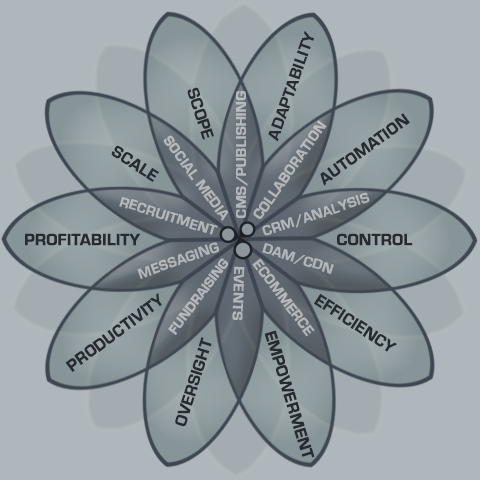 It is wholly inevitable that more and more of your business will be ongoingly transacted via mobile devices. With Pew Research reporting that people glance at their smartphone 100 times or more each day, it's in your best interests that some of those glances are connecting with your own business. Mobile ecommerce is taking an ever bigger share of the retail sector, as highlighted by IMRG's monthly e-Retail Sales Index. Most of the financial services industry, including banking and insurance is almost entirely online. In fact you would struggle to find a sector which has not been impacted by the shift first to online, and latterly to mobile devices.
The possibilities for what manner of business you can run and transact digitally are almost limitless, most companies have several different revenue streams which can lead to a degree of inherent complexity in operations. A typical mid-sized business runs its key sales and marketing activities via a centralised CRM or ERM system. Often based around SalesForce, this is then integrated into mailing clients like MailChimp, a separate CMS / blogging system, separate ecommerce system, alongside a myriad of communications, ad management systems, social media, analytics etc.

Scope of Digital Business Delivery
The following are some of they key activities you might wish to deliver digitally:
Advertising / Campaigns / Promotions
Collaboration
Community
Content & Media Feeds
Ecommerce & Digital Retail - Selling both digital and solid goods
Education / Elearning / Training
Events & Awards
Feature Articles / Blogs / Insights / Reports
Funding & Fundraising
Industry Analysis / Intelligence / Trends
Industry & Performance Benchmarking
Partner & Supplier Directories
Marketplace
Monetised Services
Networking
On-demand Content & Media
Paid-Downloads
Pay-wall Content & Services (FT style / Metered Content)
Personalisation / Personalised Content / News Alerts & Digests
Personalised Communications / Messaging / Forums & Bulletin Boards
Prospecting & Lead Management
Recruitment
Research
Search
Seminars & Webinars
Social Media / Sharing / Promotion
Subscriptions

Typical 3rd party system Integrations
To succeed digitally you also usually need a number of additional ancillary services:

...

2 comments
|
permalink
|
email this
|

|





12 Mar 2015 12:01 AM

Popular

Comments

Profile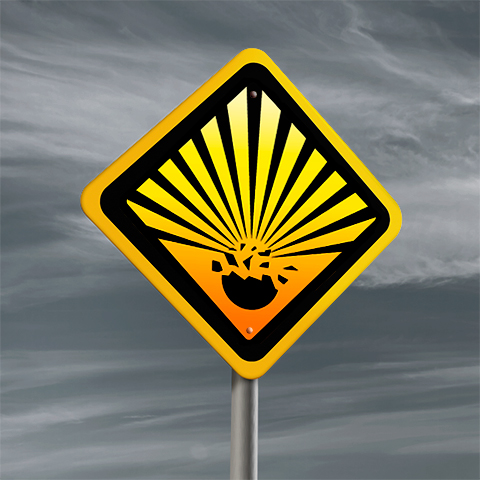 Next Tuesday 17th March at the PPA, Affino is leading a briefing and discussion on the impact of privacy tools like Ghostery. Using such utilities on browsers, consumers can effectively turn off all 3rd party cookies, many of which publishers and media organisations are currently relying on to drive revenues via advertising, profiling, personalisation, search, lead generation, promotions and media serving amongst other third party services.

Our CEO Markus Karlsson alongside CCO Jonathan Collins will conduct a brief presentation on the current environment for publishers and media properties, what the challenges, opportunities and solutions are, and this will be followed by some in-depth discussion.


PPA EVENT OVERVIEW

As consumers become increasingly privacy conscious and technologically savvy, are adverts and third party plug-ins on your websites reaching your audience and delivering their revenue potential? What is the real cost of the lost data and how does the increasing adoption of privacy tools diminish the value proposition for publishers, advertisers and users?

Surveys suggest more than 20% of web users are regularly using privacy tools that routinely block cookies and prevent functionality on your website and platforms including delivery of advertising, data capture, analytics, social and other functions.

At this briefing, Markus Karlsson and Jonathan Collins, PPA Associate members Affino, will explore the role of regulation and the tools available to help publishers ensure their content is delivered.


VENUE

PPA
35-38 New Bridge Street
London
EC4V 6BW
See: Map


TIMINGS

This breakfast briefing will run from 9:30 - 11:00 on Tuesday 17th March


FREE BOOKING / SAVE A SEAT

This event is FREE to attend - please email grace.harrison@ppa.co.uk to register, or contact our CCO Jonathan Collins jonathan.collins@affino.com | Tel: 020 3393 3240


FURTHER INFO

Event details on PPA site: here

For more information please contact grace.harrison@ppa.co.uk, or contact our CCO Jonathan Collins jonathan.collins@affino.com | Tel: 020 3393 3240

...

1 comment
|
permalink
|
email this
|

|





11 Mar 2015 12:29 PM

Popular

Comments

Profile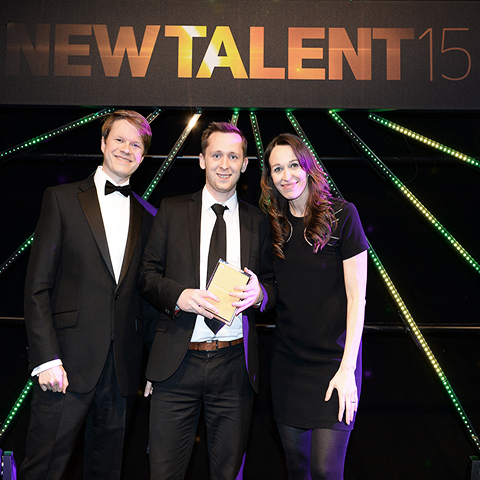 Our dynamic duo Markus and JC attended the PPA New Talent Awards last night and were quite overcome by the large number of friendly faces they encountered. All are of the opinion that this was a superb event, so well done to PPA for organising and Lisa Smosarski for hosting. The top picture features 'New Business Journalist of the Year' Peter Apps (Inside Housing, Ocean Media Group) flanked by our CEO Markus Karlsson and host Lisa - hearty congratulations obviously.
Here is the full list of Winners:
Best Media Owner for New Talent = Haymarket
New Editor of the Year = Phoebe Smith, Wanderlust Magazine, Wanderlust Travel Media
New Team Leader of the Year = Sean Igoe, Advertising Director, Cycling Portfolio, Dennis Publishing
New Section Editor of the Year = Corinne Redfern, Features and Entertainment Editor, Look, Time Inc. UK
New Consumer Journalist of the Year = Andrew Murray, FourFourTwo, Haymarket Media Group
New Business Journalist of the Year = Peter Apps, Business Reporter, Inside Housing, Ocean Media Group
New Consumer Specialist / Customer Journalist of the Year = Daniella Willis, Deputy Editor, Preschool Magazines, Immediate Media Co.
New Art Editor / Director of the Year = Anna Jay, Creative Editor, The Debrief, Bauer Media
New Designer of the Year = Harry Winfield, Junior Designer, Women's Health, Hearst-Rodale
New Content Strategist of the Year = Leisa Millar, Content Editor, Elle UK, Hearst Magazines UK
New Events Professional fo the Year = Francesca Wilson, Marketing & Events Executive, Immediate Media Co.
New Rising Sales Star = Tessa Webb, Senior Sales Executive, Horse & Hound, Time Inc. UK
New Sales Team of the Year = British Journal of Photography, Aptitude Media
Gamechanger of the Year = Natasha Pearlman, Deputy Editor, Elle UK, Hearst Magazines UK
Best Graduate / Intern of the Year = Viet Train, Junior Designer, InStyle / Marie Claire / Look / Wallpaper, Time Inc. UK
Most Promising Student Journalist of the Year (Postgrad) = Hanna Rose Ewens, City University London
Most Promising Student Journalist of the Year (Undergrad) = Jack Kenyon, Falmouth University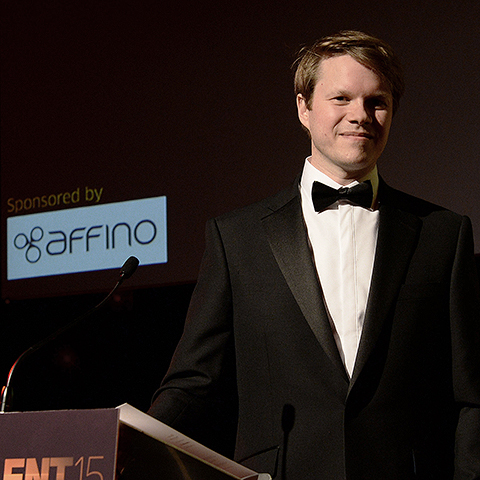 Markus Karlsson CEO on the podium announcing New Business Journalist of the Year nominees and winner

As posted previously, Affino is very proud to support new talent, it is the lifeblood of most creative industries, and a

...

2 comments
|
permalink
|
email this
|

|





09 Feb 2015 11:29 AM

Popular

Comments

Profile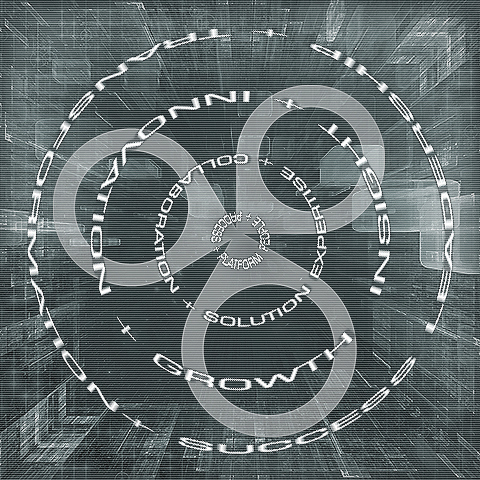 Going beyond the question of 'What is Affino' to 'What drives Affino?'. The following 10 Characteristics define how we function, and how we work (amongst ourselves and with others) - these are our watchwords. We are a close-knit international team of like-minded, dedicated professionals, who delight in overcoming complex challenges in smart and innovative ways:

Collaborative - Working together as a Team, within and without, dovetailing into client organisations and providing complementary skills and expertise - even if just bouncing ideas and sharing challenges with like- sharp-minded peers

Conscientious - Duty of Care, Future Safeguards, N+1, Backups, Redundancy, Recovery, Restoration, Scalability - considering everything you need to keep your business running smoothly, safely, securely and confidently

Empowering - Power to all staff members, enabling complete control over your digital business, using your existing resources - manpower and otherwise

Entrepreneurial - Enabling Small Companies to do big things rapidly and effectively, daily evolution in a sea of change, seizing opportunities and maximising business potential

Inquiring - Always asking questions - exactly why is this being done, for whom (all sides), what is its essential purpose and utility, can it be simplified, can some existing asset or functionality be re-purposed with minor modifications, how can it be improved?

Passionate - Strong Minds dedicated to their sciences, arts and crafts, with a particular pride in the quality of their work

Productive - A single person achieving the output of several, a handful of team members taking on the world

Self-Sufficient - Doing more in-house, our mantra for ourselves as well as our customers, The Affino Platform empowers all staff to do more, without the need for external help

Systematic - Affino is a complete holistic business platform, it needs to oversee and manage all functions seamlessly. All functions must be wholly connected to enable full control and utility. Only when you have complete control over all functions can you be in total control of your digital business

Visionary - One eye always on the future, the need to keep innovating to meet ever-evolving and future demands. No sector moves faster than the digital domain, where the

...

1 comment
|
permalink
|
email this
|

|





21 Jan 2015 1:49 PM

Popular

Comments

Profile
Tags:
Social Connectors
,
CRM
,
Affino
,
customer ladder
,
Affino Automated Customer Ladder
,
Customer Relationship Management
,
sales automation
,
marketing automation
,
Customer Experience
,
Customer Service
,
Customer Experience Management
,
Sales and Marketing Automation
,
Affino Social Commerce Platform
,
Automated Triggers
,
Automated Messaging
,
Consumer Incentives
,
Customer Engagement
,
Customer Rewards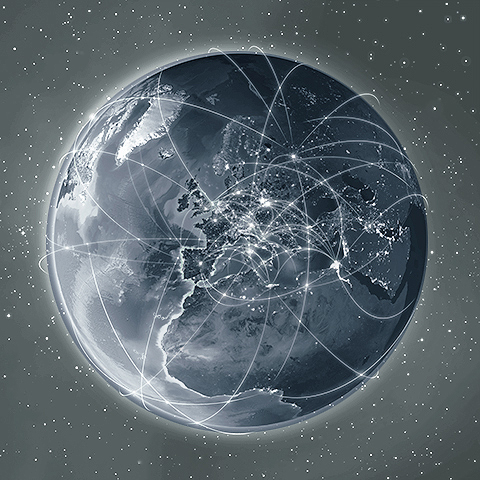 There have been a large number of articles in the past couple of months pitching and debunking the different angles on Sales and Marketing Automation (SMA). For most companies SMA means adding yet another layer of software / systems on top of an already highly complex suite of solutions. Most articles conclude that Sales and Marketing Automation is really only for the largest of companies, that it is not practically viable for small to medium enterprises.

One of the key things we at Affino do is to declutter and demistify the process and purpose of digital business / commercial website ownership. Affino's Seamless Holistic Solution has SMA built into the core of the system, alongside CMS, Ecommerce, Community and Analytics. The truth is that modern business / digital business is highly complex and without a singular system like Affino, it is almost impossible to manage properly.

A key myth for any website or digital business is that these things entirely run themselves. What you have in reality though is an engine, and we are talking about the difference between a steam engine and a modern computer-controlled one. The analogy is really about the change in focus from shovelling coal to fine-tuning where the engine takes you and how. With modern digital businesses systems like Affino, you still have to fuel and fine-tune them, but your resources are spent on making the journey more enjoyable versus just ensuring that the engine runs.

What does Sales and Marketing Automation deliver for all companies?
Effectiveness - Modern Marketing including Growth Hacking is highly complex and active across dozens of different mediums and contact points, you simply cannot track and action everything manually
Efficiency - With Affino, a single person can accomplish the actions and activities of an entire team or small division
Scale - Target, track and respond to millions of activities
Reach - Modern Business and the Internet is truly Global, you have untapped customers around the world
Scope (24/7) - Every business has limited operating / office hours, yet customer interest can be aroused at any time

The 7 Essential Principal Parts of Affino Sales and Marketing Automation
Customer Ladder - Sales and Marketing Automation is core to Affino, as part of the Automated Customer Ladder, it ties in with every activity and every contact point of your digital
...

1 comment
|
permalink
|
email this
|

|





06 Jan 2015 12:50 AM

Popular

Comments

Profile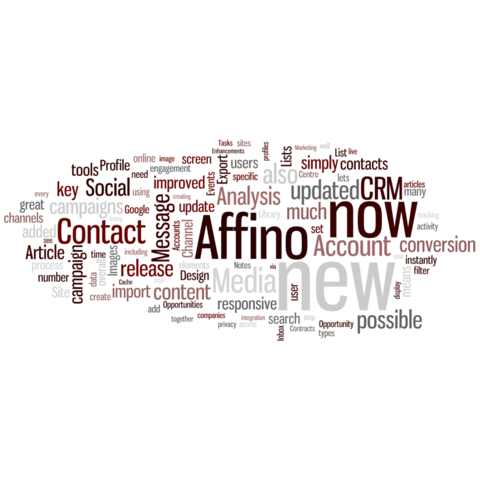 2014 saw some great new developments for Affino. Many of the developments happened outside of the product side, key highlights being growing our revenues by 70%, focusing on the Affino brand so everything about us is now Affino, and growing the team by 50% with great new team members. We also made significant leaps forward within the UK media space, of which we'll be able to tell and show you much more over the coming months.
Affino's growing footprint meant that we've evolved how we develop and deliver the Affino Service. The main change has been to create two delivery streams, one focused on developing the core Affino platform and a second focused on delivering Affino services and working with our clients to build out their digital businesses. It has taken some effort, but the benefits will be felt by everyone in 2015.
2014 saw the smallest number of Affino releases yet, with just two major releases, however there were 628 update projects covered and Affino's ability to let you manage your customer relationships has been completely transformed. As usual it has been hard to pick the top ten updates for the year, however the following are the stand-out ones for me.
Responsive Design
Although not fully released yet, our main focus for 2014 was again Responsive Design. We have completed the lion-share of the intellectual work behind the new Responsive Design Centre and the new Responsive Page Engine and are now in full-on execution mode. We have multiple responsive design projects under-way and although the new responsive design centre is not available to all, it is being heavily used on a number of projects and live sites. This means that when we do finally release it this year we know it will have a transformative effect.

We're now in year four of Affino's transition to responsive design, and at every stage we have decided on the harder but better route for Affino. It means that when we finally do release the responsive design centre publicly it will be world class in it's performance and ability to deliver the next generation in multi-device optimised sites. You will also be able to run both classic and responsive pages alongside each other meaning that you're not forced to do a big bang shift, giving you the time to make the most of what is going to be possible.

...

1 comment
|
permalink
|
email this
|

|





24 Dec 2014 12:49 PM

Popular

Comments

Profile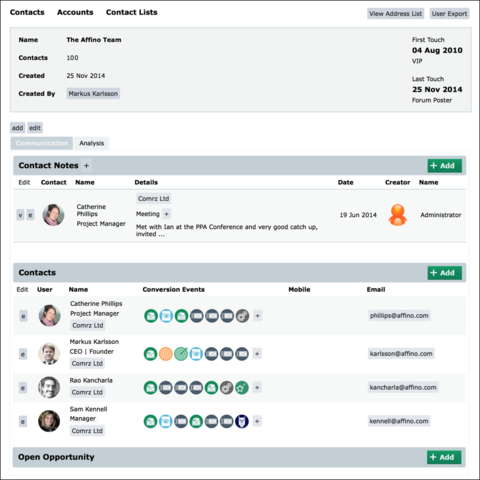 The Affino CRM is very capable but there's a certain amount of effort required to set it up and get the most out of it, as there is with all CRMs. Unlike the majority of CRMs, Affino gives back much more than you put in, so each Account or Contact created, when coupled with a Customer Ladder, Conversion Events, Conversion Funnels, Message Campaigns, Social Integration and Landing Pages gives a massive return on your effort. We have created a guide here for those on Affino Support.
Affino provides great insight into all your engagement campaigns; instant notifications of key prospecting events; customer self-service and profile updates; social population of profiles and social invites, along with all the CRM stats and reports you need.
Below are the key steps you'll want to go through (in the right sequence) to set up the CRM. There are lots more elements to explore once you get going. There are also many more guides to help you with setting up the store, running message campaigns, setting up security and starting off with the Customer Ladder which will also be useful for you during this process.
Note also that you must update to the Affino 7.5.1 + release as it includes minor improvements, chief of which is combining many of the setup profiles into a single CRM Profile screen. You also will simply not see all the CRM screens until you update as we tightened up on the security aspects.
CRM Navigation
One of the great things you will notice in this release is that there is a dedicated CRM tab on the Control Navigation. Simply switch across to this and you'll immediately be able to search all your contacts, accounts, contracts, opportunities, tasks and notes. You will also have instant access to most of the key CRM tools.
CRM Security
Most of the CRM is secured under one of the three following rights: Community Manager, Sales and Contract. Community Manager for the Contact screens, Sales for the Opportunity and Account screens and Contract for the Contract and financial screens.
Main Account
The starting point is to set up the Main Account. Simply go to Accounts and add the Account for your company (if you haven't done so already).
Users
You will then need to select / add the key members of your team to the Account as these will be required when you're setting up

...

Add Comments
|
permalink
|
email this
|

|





04 Dec 2014 9:01 AM

Popular

Comments

Profile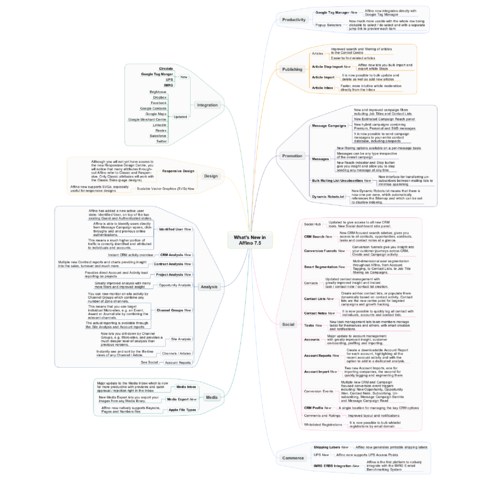 The Affino 7.5 release is an instance where the whole is much greater than the sum of it's parts. Each new feature rolled out in this release is complimentary to the overall goal of creating the most effective Social CRM on the market today. What makes the release so exciting is that Affino now rewards every effort of the Sales / Marketing and Community teams by giving back much more in terms of insight through the connections between the CRM, messaging campaigns, live sites, ecommerce, social spaces and even the social networks themselves.
We have spent a great deal of time working through each of the key Social CRM screens and many have been iterated a dozen times to get to the point they are in this release. It means that throughout there are nice features such as the instant Account tagging, Contact Notes, Add to Contact List, Follow-up Tasks, and Campaign Reach which provide that extra to make it easy to get things done quickly and efficiently.
We hope you enjoy using the new Affino Social CRM as much as we have in creating it.

Add Comments
|
permalink
|
email this
|

|





04 Dec 2014 9:00 AM

Popular

Comments

Profile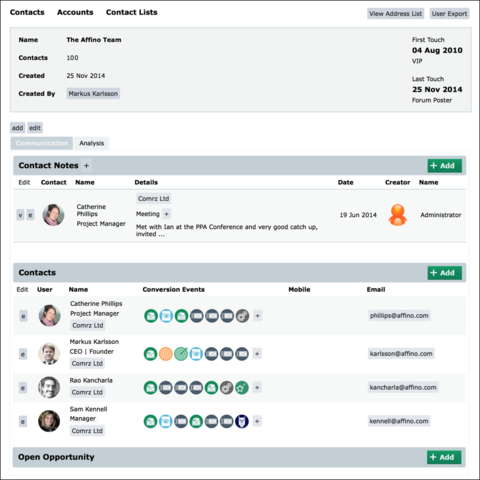 The Affino 7.5 release elevates Affino to the top of the Social CRM ladder. We have put Sales, Marketing and Community Management teams at the heart of our thinking when developing the new Social CRM hub. Every activity undertaken and insight gained by a team member can be instantly shared; and any activity by the client or prospect instantly triggers conversion events which can feed into any number of engagement campaigns.

We have spent time analysing what makes a great CRM, great Sales and Marketing Automation, great Messaging apps and have incorporated all the key elements within Affino 7.5. This has meant filling in all the missing areas, extending all the existing ones and creating a new breed of product which can replace any number of CRM / Analysis / Sales and Marketing automation platforms.

The true strength of Affino shines through when you see all of the features working together, delivering maximum performance for every input. There's much more detail below, and we're certain that you will appreciate the transformative nature of this release when it comes to engaging with your community and driving business development.

Although the main focus has been on the Social CRM, Promotion and Analysis hubs, there are also great updates on the content side with both new and improved article imports, improved workflow inbox and subtly improved publishing tools. The Ecommerce side gets new shipping label printing and UPS Access Point integration. On the Media side we've added a new Media Export which lets you export Images from any Media Library, plus we've also improved the Media Inbox and now support the Apple file types including Pages, Numbers and Keynote.

Where's Responsive?

Some of you will be wondering where all the responsive elements are in this release. Rest assured, we're getting close to the initial public responsive design release for Affino. You will notice sites such as IMRG's E-retail Benchmarking System running on the new Affino responsive engine. We also have a number of other sites currently under development, and great progress is being made. We're getting close to the Responsive release and will keep you updated via Affino com as it approaches.

What you will notice when browsing through the Affino Control Centre are the new references

...

1 comment
|
permalink
|
email this
|

|





02 Dec 2014 3:55 PM

Popular

Comments

Profile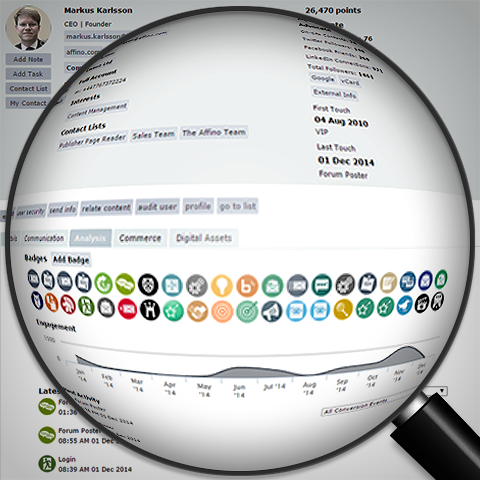 There has been much talk of the Single Customer View these last 18 months - about providing a seamless and uniform experience for customers across all devices, platforms and touchpoints (OmniChannel)- and how it's an essential part of any successful modern business. The Single Customer View is best illustrated by Netflix - where you initiate your customer journey on one device and then continue on a variety of devices - starting a film on your smartphone on the commute, then continuing on your tablet or laptop when you get home, and finally finishing it off on your big screen TV. For retailers this process can be even more involved, taking in various in-store kiosks and other point-of-sale devices. The key principle throughout though is to provide the customer with the same uniform experience and same recognisable interface - at every point in the customer journey.
The truth is that there are actually three types of 'Single Customer View', as follows:
Single Customer View for End User: Uniform, seamless customer experience - as described above
Single Customer View for Business Owner: Uniform, seamless overview of All of an individual customer's activities - the main focus of this article
Single Customer View per Digital Business Discipline: Single, uniform overview of all key customer data-points relating to a specific admin job function - e.g. Marketing or Retail / Commercial Manager
Currently, most businesses rely on a plethora of disparate solutions to provide them with their required functionality. Using as their starting point a CMS, Ecommerce system or even Blogging platform like WordPress. To deliver their complete solution, these companies are overly reliant on 3rd party plugins or bolt-ons which are integrated on top of the core solution. There are significant financial and operational overheads in running a digital business in this manner. A key problem with plugins is that you are never really in control of them - they get updated on their own schedule and your integrations and use thereof frequently breaks therfore. Another major consideration is the data and databases, as when you use disparate systems, you typically need additional processes and resources to streamline the data - and most importantly - streamline the User Account Databases.

When we started work for BBC Worldwide many

...

Add Comments
|
permalink
|
email this
|

|





04 Nov 2014 5:02 PM

Popular

Comments

Profile
Tags:
ecommerce
,
Affino
,
IMRG
,
e-Retail Sales Index
,
eCommerce Industry Benchmarking
,
IMRG Automated e-Retail Benchmarking System
,
Retail Benchmarking
,
Automated Retail Benchmarking
,
Affino Social Commerce Platform
,
Graeme Howe
,
Phil Clark
,
Fillip Media
,
Digenie Productions
,
e-Retail Benchmarking System
,
e-Retail
,
Ecommerce Industry
Circa 10 minute video interview of Graeme Howe, Joint Managing Director of IMRG by Phil Clark, Director of Fillip Media.
Phil Clark questions Graeme on IMRG's Member Services, the state of the e-Retailing Industry, and the background to the e-Retail Benchmarking System, its benefits to retailers, and the 9 month collaboration with Affino to develop this new service.
Highlights include:
"Since 2009 e-retailing has achieved double digit growth every year, this year we are forecasting a growth of just over 14%"
"Our e-Retail Sales Index now collects over 44 KPIs"
"A retailer might think they are doing extremely well, but how does that compare to their competitors"
"Affino, one of IMRG's supply members, came up with the idea of sampling, and suddenly the lightbulb went on"
"We needed the dashboard to work across all platforms, wherever that retailer was located..."
Video production and editing by Digenie Productions

1 comment
|
permalink
|
email this
|

|





29 Oct 2014 6:09 PM

Popular

Comments

Profile
Tags:
social commerce
,
Affino
,
IMRG
,
Digital Business
,
IMRG e-Retail Index
,
IMRG e-Retail Benchmarking System
,
IMRG Automated e-Retail Benchmarking System
,
Retail Benchmarking
,
Retail Performance Benchmarking
,
Automated Benchmarking
,
Automated Retail Benchmarking
,
Automated Digital Business
,
Affino Social Commerce Platform
,
Affino Digital Business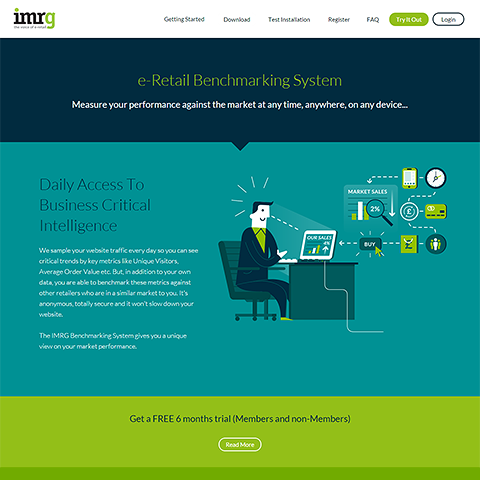 We at Affino are very proud to share the culmination of a 9 month collaboration with IMRG. The fruits of our labours have brought forth a truly smart, automated web-enabled service for retailers, powered by our own Affino Social Commerce Platform. The full details are set out in the following recently minted press release:

London, 27 October 2014: IMRG – the UK association for e-retail – is pleased to announce the launch of the e-Retail Benchmarking System, powered by the social commerce specialists, Affino.

The first of its kind, this automated system allows online retailers to measure their performance against a quorum of similar retailers (for example, young fast fashion retailers) on a daily basis (the day after the data has been submitted) from a PC, tablet or smartphone.

Offering instant access to business critical KPIs such as average basket value, unique visitors, checkout abandonment and conversion rates on a unique personalised dashboard, the IMRG e-Retail Benchmarking System makes it easy for online retailers to measure up to 12 months' user behaviour, traffic and overall performance and then make a comparison against the rest of the e-retail market. Benchmarks can be filtered to suit the company and each KPI is displayed as an interactive and user-friendly graph.

As the e-Retail Benchmarking System uses just a simple line of JavaScript (similar to Google Analytics) to automatically track all the KPIs and provide measurable data, this clever system will not slow the website down. The core of the system is a highly secure, smart asynchronous sampling engine.


With over 1,000 retail members, IMRG feel they are well-placed to launch the e-Retail Benchmarking System as an addition to the series of monthly and quarterly Indexes (e-Retail, m-Retail, Quarterly Benchmarking and Delivery) for the e-retail industry. Having handled data securely for over 14 years, IMRG has ensured that all information provided by online retailers who join the IMRG e-Retail Benchmarking System is completely anonymous and totally secure.

Graeme Howe, Managing Director of IMRG, comments: "IMRG have been providing the e-Retail Industry with benchmarking information for over 14 years and this new system represents a significant leap in the service we can provide to our retail members. Retailers will be

...

2 comments
|
permalink
|
email this
|

|





22 Oct 2014 4:36 PM

Popular

Comments

Profile
Tags:
social commerce
,
Affino
,
Social Commerce Platform
,
social commerce solution
,
Affino Social Commerce
,
Digital Business
,
More Successful Digital Business
,
Social Commerce Specialist
,
Social Commerce Expertise
,
Digital Business Expertise
,
Affino Social Commerce Soluction
,
Digital Business Plaform
,
Digital Business Front-end
,
Digtial Business Audit
,
Digital Business Transformation Plan
,
Transformation Plan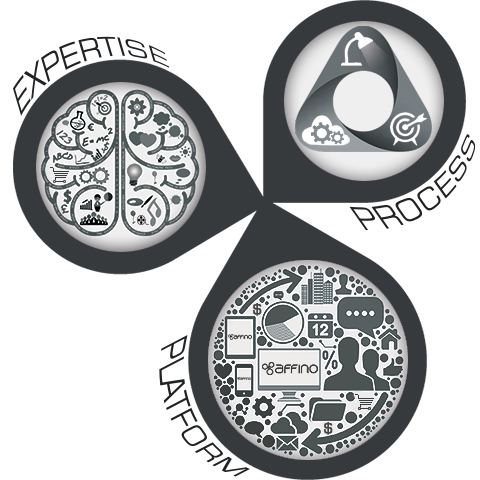 One of the trickiest questions I get asked regularly is - "What exactly does your company do?". This is not for reasons of difficulty in explaining everything that we do, rather the difficulty of summarising what we do into a sufficiently short format. When I was in Iceland on vacation in September I had the additional challenge of trying to accurately translate some of those technical terms and concepts into everyday vernacular. I decided then and there that I would compose as concise an article as possible to act as a crib-sheet for anyone needing to explain or understand our modus operandi.
The shortform elevator pitch is as follows:
"Affino is a London-based multinational Social Commerce Specialist with its own in-house-developed Affino Social Commerce Platform. Affino works with companies and organisations to evolve business plans in order to create successful automated digital businesses, which are powered by the Affino Social Commerce Engine. Affino Social Commerce covers key industries, ranging from Retail to Publishing / Media, Professional Communities and Performing Arts."
There are 3 key aspects to Affino
1. Expertise
The core to every successful business is the high calibre of individuals who make up that business, and how well they work together. Although small in number, Team Affino is composed of some of the very best creative-problem-solving and hard-working talent found anywhere in the world. All team members are expert in their own area - whether Systems Architecture, Applications and Software Development, Project Management, Design and Branding, Technology and Operations.
2. Process
We have a unique process for drawing out the very best from everyone involved. The process is highly collaborative, and is centered on two or more partners gaining a full understanding of each other's goals and challenges. Broadly speaking, there are three stages to the process:
Digital Business Audit - a deep and broad-ranging on-site organisational audit - consisting of a series of structured discovery conversations with leading stakeholders - with a view to investigating the current standing of a company, and evaluating its ability to capitalise on its full digital potential.
Transformation Plan - evolving from the Audit, the Transformation Plan sets out what a business or organisation needs to do to
...

3 comments
|
permalink
|
email this
|

|





18 Jul 2014 2:31 AM

Popular

Comments

Profile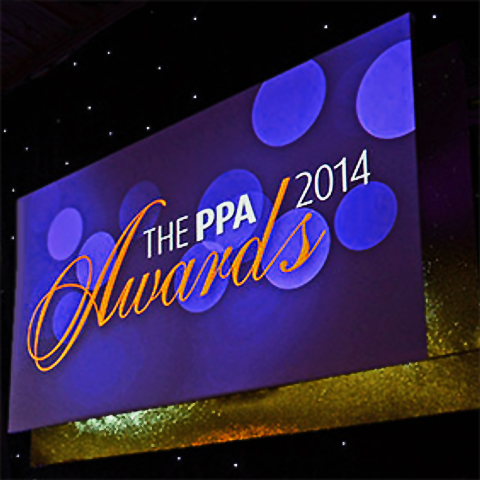 Congratulations to Procurement Leaders on a very impressive back-to-back win of PPA Business Media Brand of the Year. Few companies have won this award even once, but twice in a row is quite the accomplishment.
There's a reason Procurement Leaders keeps picking up awards, and how it can take the same award many years running. Alex, Quang and the team at Procurement Leaders never let up on innovating and improving the site. From the very first day Affino started collaborating with Procurement Leaders, it's been a continuous process of growth and advancement. The Procurement Leaders website is already way ahead of the competition, and with new services being launched all the time, there is no sign of any slow-down.
If you have not yet taken the time to browse through this excellent website and experience the numerous quality services members can avail themselves of, we encourage you to do it now - to witness first-hand what all the fuss is about:
3 comments
|
permalink
|
email this
|

|





09 Jul 2014 1:24 PM

Popular

Comments

Profile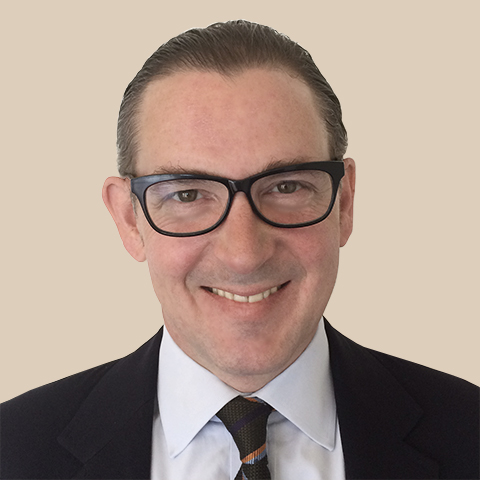 Both Affino and Jonathan Collins & Associates (JCA) have a long standing and successful working history with publishing companies and agencies. Affino from a solutions / technical architecture standpoint, while JCA has considerable industry insider knowledge as its key personnel have worked with and for many of the largest publishers at the highest level, and for the greater part of their careers.
The intention of the Partnership is to pool resources, knowledge and experience with a view to providing publishers with the very best consultancy and solutions for monetising the digital side of their business and achieving enduring success online.
To assuage any fears for existing customers, this is to be a working partnership where both companies remain entirely independent. Affino's existing publishing clients can avail themselves of JCA's expertise and insights. For customers active in other sectors, there will be no discernible changes at all.
Affino and JCA are dedicated to creating the very best online experiences for customers and service providers alike. Both partners share an ethos of close and collaborative relationships working towards common goals. We firmly believe this partnership will be invaluable for publishing companies wanting to transform their businesses to succeed in this digital age.
You can contact Jonathan Collins of JCA on +44 (0)20 3393 3240 or by sending an email to jonathan.collins@affino.com
Add Comments
|
permalink
|
email this
|

|





19 Jun 2014 9:07 AM

Popular

Comments

Profile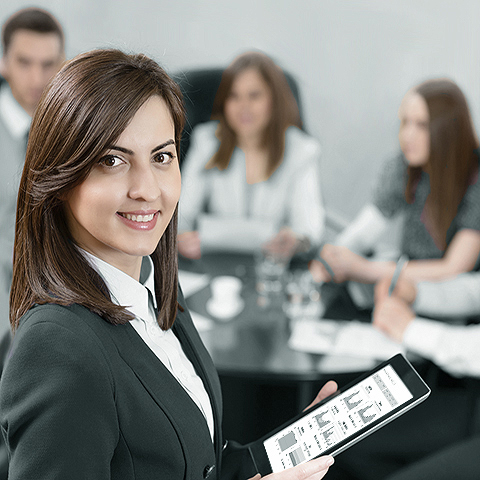 IMRG and Affino have been working together since the turn of the year to produce an Ecommerce benchmarking system that will allow for a fully-automated data collection and analysis process.

The new service will be embedded on a client's website, using a smart code and revolutionary sampling algorithms driven through the Affino Social Commerce platform.

Retailers will be able to compare performance with their sector peers - including metrics such as conversion rates, average order values and checkout abandonment – in order to improve their business.

Users of the service will be able to access the daily index at any time, a process that will become the barometer for the Ecommerce industry and measuring sector performance.

Graeme Howe, Managing Director of IMRG, said: "This new dynamic benchmarking service will be revolutionary for our members, and we're really excited to see them get so closely involved. Beta testing has been going really well."

The smart sampling provides accurate trends without affecting the performance of a client's website.

The official launch date for the new service will be announced in due course.
Add Comments
|
permalink
|
email this
|

|


| | |
| --- | --- |
| Found: 150 Displaying: 1-20 | |

Subscribe to feed

Subscribe by email
Recent Visitors