31 Jul 2015 8:28 PM

Popular

Comments

Profile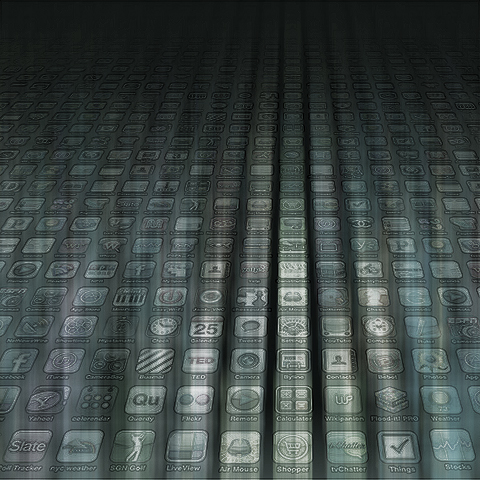 The average smartphone user has between 25 and 100 apps installed on their phone - I happen to have a rather more elaborate 253 currently. Regardless of numbers, the typical user only really uses 25 of those apps regularly. We have discussed the pros and cons of native apps versus responsive-design websites in the past - the key differences between browser bookmarks and stand-alone utilities.

In light of better privacy controls coming to browsers (e.g. Safari 9) - which allow users more and better control over their onsite experience - particularly when it comes to advertising, the question is 'have certain types of apps had their day'?

Recent news articles have highlighted issues with advertising concerning apps in two ways - firstly the use of interstitial apps on websites to encourage users to 'Download the App' for a better experience. Secondly, there has been an enormous increase in advertising fraud within apps - where impressions are recorded, but no ads shown - costing the advertising industry millions per annum. Fraud detection firm Forensiq registered up to 20 unseen ads per minute, consuming 2GB of data per day, over a 10 day period. The truth in all of this is that ads are very much unwanted by consumers, an interruption and annoyance - which most would rather do without. There are so many tools and obstructions now for advertisers that the question is increasingly becoming whether the banner format has not just reached the end of its natural useful life, and needs to be replaced with something more congenial (like native advertising)?

For those who really don't like ads then, it would seem preferable to simply block 3rd party cookies on your browser and go with the responsive version over the app. Apps themselves have become more and more devious over the years too, with most now relying on a plethora of different revenue streams, skewing very much in favour of in-app purchases as the primary means of funding. I personally have always preferred to have fixed / known costs, and would rather pay say £9.99 for a fixed cost app, rather than download something free with paid-for upgrades costing up to $100 a pop.

In view of what happened with Zynga and how many free + in-app payment scenarios ruined the playing experience of former best-selling games, it is most intriguing to

...

Add Comments
|
permalink
|
email this
|

|





27 Jul 2015 9:14 AM

Popular

Comments

Profile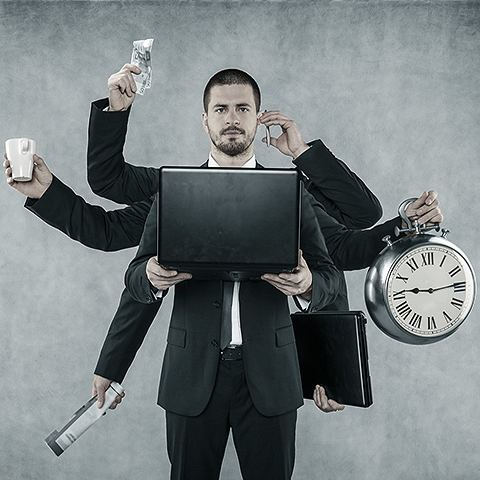 Affino gets asked a lot to recommend and advise on Digital Business Personnel. Even though for most businesses the digital side is growing in significance - both in terms of business impact and revenue generation - very few companies have a dedicated digital department or division. Most companies re-utilise existing staff to a large degree, but only very loosely write new responsibilities into existing job descriptions. The digital realm is often designated as 'additional duties', and frequently takes a secondary level of importance. Most companies are also relying on part-time, 3rd party and contract staff to fulfil those new / additional roles, which can lead to a number of operational problems - including poor levels of service and unresponsiveness.
Most companies need to get better at writing the new roles into job descriptions and allocating dedicated personnel and resources into that side of their business. Here follows a list of the 10 key roles which are needed to run most digital businesses successfully:

Webmaster / Web Manager
This is the one person primarily in charge of your digital business/es - they are responsible for defining the overall customer experience and managing customer access. They are also responsible for ensuring that all the functional aspects of the sites are maintained, keeping the sites up and fully functional.

Editor
Person/s responsible for tone of voice, content and context of sites / digital business.

Photo Editor
Person/s responsible for selecting / providing / formatting site imagery - usually some degree of Photoshop skill required here at the minimum.

Contributor / Copywriter
Person/s who create / originate all text elements for sites.

For smaller businesses the above roles may be handled by as few as 1-3 staff members. For larger businesses, the following additional roles may be required also:

Commercial Manager
Person in charge of key commercial activities - Advertising, Promotions and principal connected revenue streams

Ecommerce Manager
Person in charge of sales revenue streams - selling products and services, occasional overlap with Commercial Manager

Community / Customer / CRM / Contact Manager
The Customer Experience manager for larger sites. Responsible for

...

2 comments
|
permalink
|
email this
|

|





23 Jul 2015 11:10 AM

Popular

Comments

Profile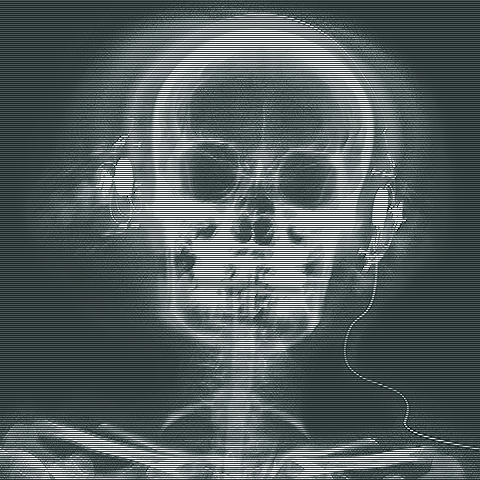 Let me start once more by stating that I am an extremely dedicated music fan, who consumes music globally and at high volumes on a weekly basis, and equally importantly pretty much totally legitimately (paid-for). I subscribe to both Spotify and Apple Music, occasionally using Deezer too, and buy from iTunes, Amazon, Beatport, Juno / Download, Traxsource, Bandcamp, 7 Digital, Phonica, Sister Ray, Rough Trade, Discogs and even HMV. In short, I am a very good customer, upper echelon and ongoing supporter of the music industry at large for 35 odd years - first proper record purchased incididentally, was the Pale Shelter 7" by Tears for Fears.

It is obvious to all bar a few music industry execs that music is a truly universal and adaptable commodity, art-form and experience. Very varied and different peoples from all the world's 196 countries formalised and otherwise readily cross territorial boundaries in search of listening pleasures. The earliest days of popular music saw listeners tuning in on 'the wireless' to catch radio services broadcast from far outside their local territories. Next the Gramophone / vinyl records took off, then reel-to-reel and 4/8-track, then the compact cassette and CD, we'll skip over the MiniDisc (even though I have a number of those too) and end up currently with today's pre-eminent format - the very portable universal MP3s.

In the past, to satisfy my tastes, I imported records from far and wide - Italo Disco and House, Detroit Techno, Chicago House, New Jersey Garage, Belgian, Dutch and German Techno and French House to name a few categories. All of this was available to me, and still is to a large degree via the remaining record stores and modern music marketplaces like Discogs.

In some ways the current state of music has never been better - never has there been greater access to such a large variety of music - YouTube harbours an enormous musical library, and with Internet Radio and a variety of streaming services, the typical listener has pretty much unprecedented access to music. Yet within all of this, there are some significant peculiarities and some quite underhanded means being employed be the music industry.

We have lived through 'Home Taping is Killing Music', 'Video Killed the Radio Star', 'Napster is Killing Music'

...

Add Comments
|
permalink
|
email this
|

|





20 Jul 2015 8:50 PM

Popular

Comments

Profile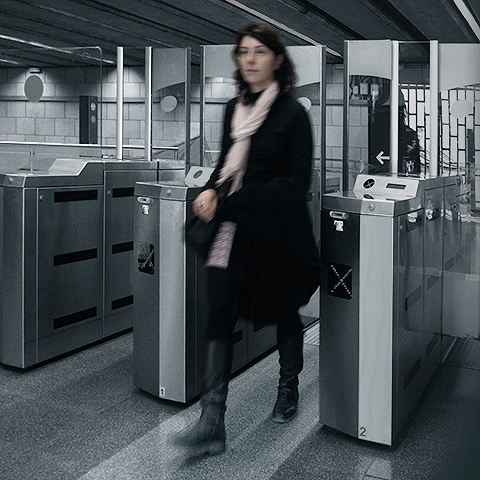 Back in May, The Media Briefing published a piece on Publishers prioritising digital development over paywalls. Obviously there is an increased risk from both Cookie Armageddon and Mobilegeddon, and both offer a significant threat to revenues. Many commentators have also noted the recent porous nature of The Sun paywall-protected website - which seems to be allowing more and more content outside its paywall.

The optimal approach is really the gateway / metering system which allows publishers to run on a well moderated freemium model - giving potential subscribers a healthy preview of the experience without being overtly pushy or greedy.

To our mind the FT was the first site to popularise this sort of metered gateway access - where unregistered users could view a certain small number of articles each month - before registration or further fees kicked in. I'm pretty sure that initially on the FT, you did not have to register straight-away like you do now, but could view a few articles before the restrictions kicked in. Currently on the FT, you get no unadulterated preview access - all interested parties must at least register to gain access to the minimal 3 free articles per month. When we Affino rolled out the new FG Insight site, it was delivered on the original FT model - i.e. on proper freemium terms - giving all site visitors access to 5 'free' articles - before they need to register for further access. The free registration gives you access to most of the content, but there are 2 further fee-paying membership levels which give access to more specialist content, reports and services.

I still feel the web is blighted with an over-abundance of irritating banner ads, which interrupt and lower the customer experience - the membership fees should be sufficient to off-set banner advertising revenues - which should in fact really be replaced by co-authored Native Advertising, Area / Topic / Page Sponsorship and unobtrusive product placement.

The whole point about the free in freemium is to offer some form of trial and preview - or demo if you wish - of the larger experience. Which is why the paywall / metered gateway usually offers a glimpse of some of the higher level paid-for content too.

The other key service that customers are happy to pay for is summary news digests / industry and sector

...

Add Comments
|
permalink
|
email this
|

|





05 Jul 2015 11:20 PM

Popular

Comments

Profile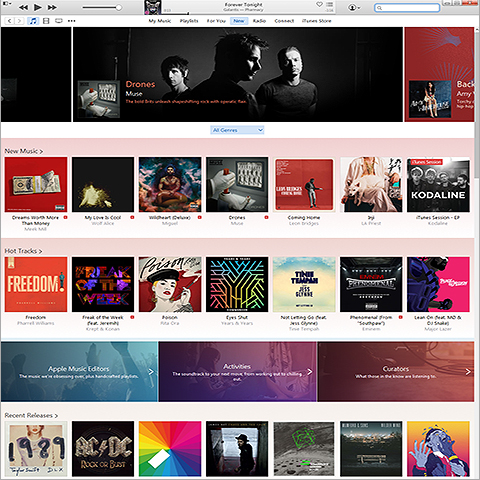 I will preface this article by saying that I am a long term music fanatic - having amassed some circa 10,000 12" records over the years, as well as a considerable volume of CDs - music is a constant in my every waking moment. Over the past 10 years I have gradually and almost fully transitioned to digital. I've been using iTunes since 2010, and am an early adopter of Spotify. I buy between 2 and 10 albums worth of music on roughly a weekly basis - this comes from a variety of sources - including iTunes, Amazon, Beatport, Traxsource, Juno Download, Bandcamp, 7 Digital, and still some vinyl and the occasional CD. I am still disappointed that a great part of music has yet to be converted to digital and still can only be consumed on an analogue basis. To which ends I have a USB turntable and optical drive to convert my analogue music sources to MP3 format - so that I can listen to them on the go. When you encounter me in public you will almost always see me with a pair of headphones on - either in use or wrapped around my neck in standby mode (Bluetooth!).

I rely on an iPhone 6 Plus 128GB paired with a Philips Fidelio M1BT headset - which combination is my daily musical companion / jukebox. The vast majority of the iPhone's memory is occupied by music - currently in excess of 11,000 songs (circa 50% of my total iTunes library). As I said previously, this music soundtracks most of my daily activities, and is with me while I work and on every journey. Cloud-streamed music will never be fully reliable for me though, as there will always be some sort of reception black spots and occasions for Signal drop-out. The most significant part really, is that no single source can or could ever fulfil the broad spectrum of music I like to listen to.

Spotify I use mostly for music discovery / exploration and to help me to decide whether it is worth adding a particular collection of songs to my own collection / library. As the 30 seconds to 2 minutes song previews on iTunes etc. are usually inadequate to properly gauge the character of an entire album. For ease of use I buy most of my MP3s through iTunes, then Beatport, Juno Download etc. for more specialist tracks which aren't available from Apple.

Before and while upgrading iTunes and iOS to the latest versions (i.e. featuring Apple Music), I had fairly familiar memories of Apple&

...

8 comments
|
permalink
|
email this
|

|





02 Jul 2015 11:38 AM

Popular

Comments

Profile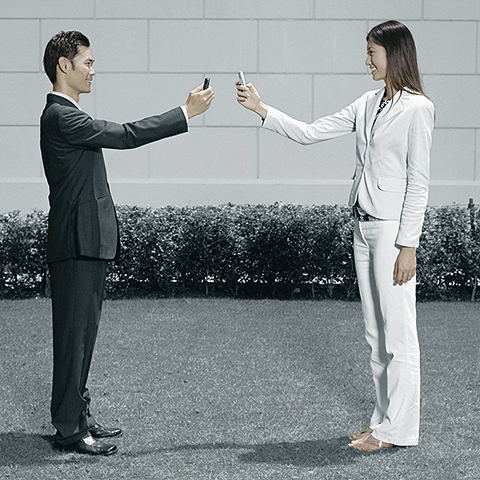 It really does not matter what type of business you have, these days the most likely contact you will have with your customers is via their smartphones. People already order more pizza through their phone; movie, theatre and concert tickets; read news feeds, digests and updates; order a taxi, post a picture, rent a room, save their place in a queue, pre-order their sandwich, and conduct a hundred different services and purchases generally within a typical day.
Here are the key headline criteria:

100 Glances per Day
As reported by Pew Research - the average person glances at their smartphone circa 100 times each day, it is the only device they have which is always typically within reach. If you want to reach out and connect with your customers more regularly, it has to be via and through their mobiles / smartphones.

60% of current news views
More-and-more news is currently being consumed on mobile - usually via a myriad of mobile apps, be it newspapers, news delivery services, or smart apps like the Yahoo News Digest or The Economist's Espresso. News print is still dwindling, and every week / month still sees more casualties on the news stand. Whether you like it or not, in the future, the vast majority of news media will be accessed via mobile technologies.

Cookie Armageddon
Ghostery, Adblock Plus and soon Apple's Safari 9.0 Browser will add to the already 200+ million users who nullify / disable 3rd party cookie-served ads, content and services - using ad blockers and privacy protectors. Many traditional ad-supported businesses are already down 20% on revenue year-on-year, and it's only going to get worse.

Mobilegeddon
First Google, and then Bing started giving preference to mobile-optimised sites in search results. Since all of the traffic growth is on mobile, this is hardly surprising.

Ecommerce Growth
Ecommerce figures for desktop / laptop are static - i.e. showing little variation between years. As IMRG keeps telling us, all the Ecommerce growth is on mobile formats - if you have a shop or retail operation of any kind - you really need to make sure your mobile experience is a great one.

Page load speed
For mobile formats, page loading speeds are paramount. 3rd party cookie services significantly slow down page speeds

...

1 comment
|
permalink
|
email this
|

|





01 Jul 2015 9:07 AM

Popular

Comments

Profile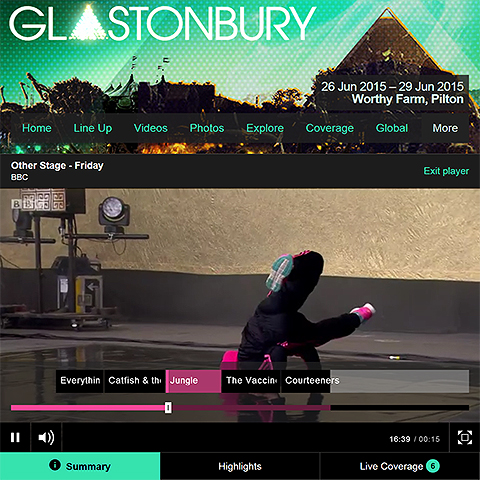 This was far from a vintage year for Glastonbury - none of the headline sets were really up to previous memorable performances. There was little musical or stage show innovation here, and nothing too much to write home about. Florence and the Machine on the first night was just like every other performance we have seen of theirs, Kanye was too minimalist, a little disjointed and woefully out of tune on the Bohemian Rhapsody Kanye-Oke, and The Who looked somewhat tired.

Headline sets are supposed to be things of wonder which reveal depths of musical richness not witnessed before, or a proper show with surprise superstar cameos, pyrotechnics and Hollywood-level production values. Of everything I saw, I enjoyed Mark Ronson's, Pharrell's and Lionel Richie's sets the best, all 3 were packed with moments of pure listening pleasure - and Pharrell's new track 'Freedom' went over amazingly well for something so new. Nothing though came close to personal all-time highlight - the Radiohead headline set from 1997. I thought that last year's performers and performances were by-and-large preferable to this year's lot - bar a few notable exceptions.

Yet the BBC digital coverage goes from strength to strength though, and the actual live iPlayer broadcast was pretty flawless this year. The major innovation was the new 'Timeline Navigation Bar' which allowed you to rewind the stream to watch earlier sets - something that YouTube has been doing for years for their Coachella coverage. The BBC innovation is that the the relevant slots are named on the timeline and you can simply click on a band name to be taken to the start of that set - versus YouTube's Coachella where you need to kind of guess and then manually adjust backwards or forwards.

The BBC Glastonbury site is still generally poor for social media, and switching the stream between stages was clunky - while for YouTube's Coachella you just have a tabbed menu to switch across - so still plenty of room for improvement on the BBC side.

If the YouTube Coachella interface had the band names superimposed on the timeline tracker (like the BBC) it would be the perfect live-streaming experience. YouTube already has the edge with a longer timespan timeline, better switching between stages /acts, and better 'what&

...

2 comments
|
permalink
|
email this
|

|





25 Jun 2015 9:32 AM

Popular

Comments

Profile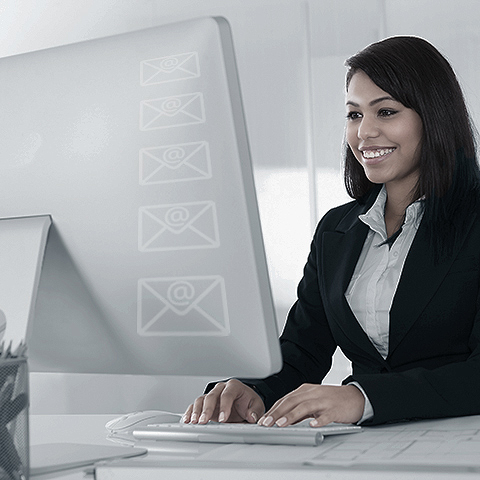 I am often asked for advice on writing promotional mailings - targeted emails to be specific. I have long thought that there must be some simple formula to refer people to, and for such purposes, I have come up with the following H.O.P.P.A. acronym:
H = Hook
This is really your email subject or title, and should consist of an appealing offer or contain a promise of some degree of enlightenment if the recipient reads further. Many professional people receive 100's of emails each day, so you have to project something which stands out and seems worthy of their time.

O = Occasion
With hundreds of emails received, they obviously need to be prioritised in some fashion - messages with near due dates usually take priority. Which is why it's important to include some degree of urgency / time limit / immediacy into your body copy, frame it as an event - or else the email may never be prioritised to be read or dealt with.

P = Personalisation
I pretty much delete immediately anything which is not addressed to me personally. 'Dear Stefan' or 'Hello Stefan' is the absolute minimum. If I see 'Dear Member' or similar - it's straight in the bin. It's also best practice to have the email be signed off by a real person - it's much friendlier to know who you are dealing with, and being able to look them up on LinkedIn or other social media sites.

P = Persuasion
Once you've hooked someone in with an enticing offer, you need to back up that offer with sound rationale - it needs to contain just the pertinent details and be quick to the point (inverted pyramid) ... naturally drawing the reader towards the actionable part of the mailing. Too little text looks insubstantial, and too much simply won't be read - normally 2-3 short paragraphs are optimal.

A = Action
All proper marketing assets must have an actionable function - that is to say a singular call-to-action. Even if it is just 'contact me personally for further insights and information'. You should offer multiple contact options so that the recipients can get back you via their preferred means. As I mentioned above, some sort of event / briefing with a near due date increases the importance of your mailing. The more singular your purpose,

...

1 comment
|
permalink
|
email this
|

|





25 Jun 2015 12:15 AM

Popular

Comments

Profile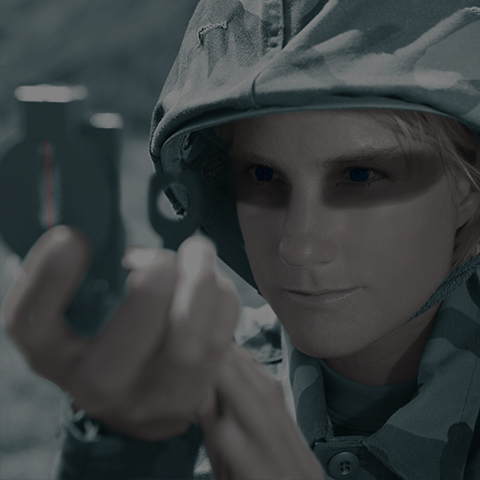 Upon recently advising my older brother on marketing strategy, I realised the obvious parallels with military planning - in terms of how you set objectives, gather intelligence, select targets and deploy assets with laser-guided precision. I advocate the scientific approach to marketing which simply means following up measurable objectives with progress reports and final analysis.
Here follows the analogy:

Mission
The starting point is of course setting the goals and defining the aims of the campaign - what are you trying to achieve and how do you know when you have reached those objectives.

Targets
This is what you are intending to aim your cross-hairs at, or specifically the 'target audience' in marketing terms. For the mission to be succesfull you need to know exactly whom you are targeting, their motivations, movements, and key modes of behaviour.

Reconnaissance
You need to know your targets really well to have a good chance of success. Some further field work or research may be necessary to supply the full operations intelligence you need in order to precisely calibrate your plan of attack.

Field of Engagement
Where will you most reliably encounter your targets and where can you strike with the most impact. In marketing we need to know where our targets gather in significant numbers - whether this is on certain websites, membership associations, publications or communities, TV spots or even passing by placements of certain billboard ads.

Joint Strike Force
To strike with full force and achieve maximum penetration as it were, you probably need a multi-level approach. In military operations you may combine air, sea and land forces to hit the target with the best chance of success. For marketing you need to use typically more than one channel too - be it direct mail / email, banner advertising, editorial, sponsorship, call-backs and otherwise. You need to maximise your likely contact points and multiply the 'opportunities to view' - for in order to achieve any degree of lasting effect requires multiple impacts.

Assets & Ordnance
Your weapons of mass distraction are your marketing materials - ad copy, literature and other forms of promotion. Each asset has a different purpose and is suited to a particular task

...

1 comment
|
permalink
|
email this
|

|





23 Jun 2015 12:36 PM

Popular

Comments

Profile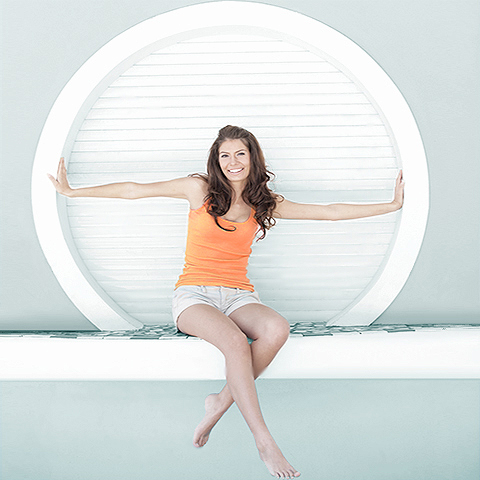 'New and improved', 'Transformative', 'This changes everything', 'Younger and more supple'... These are several phrases that are more likely to make us sit up and listen, some slightly tired now and over-used, but others which are still successful in hammering home a definitive competitive advantage for those that make use of them. Yet there are still far too many copywriters that do not take benefit from setting themselves a Neuro-Linguistic Programming (NLP) Framework when composing their functional prose.

At Affino we always encourage our Clients to create a full Brand Profile, where they list the various Brand Values, Keywords and Phrases that the company / product / brand stands for. Much like with SEO work - where there should be a degree of repetition and reinforcement, so should be the case with marketing communications - that is to say you use component words and phrases repetitively to drive home a positive association for your potential, intended and current customers.

It's an advanced form of word association and context. The idea is that positive words or words which inspire positive values, will help your consumers develop a positive image of your company. The aim is to steer wholly clear of any negative words, as consumers focus on differnt things, and may grasp the wrong meaning, may recall the negative rather than the postitive, or simply just see the words in isolation and wrongly associate them with your brand.

Affino's current positional strapline is 'Collaboration. Solution. Success.' - in effect encapsulating what we do and what our 'offer' as such is to our customers.

In our articles and communications, we frequently mention current hot potatoes - 'Unified Platform', 'Complete digital front-end solution', 'Seamless customer journeys' and 'Single customer views'. We also talk significantly about digital business transformation, evolution and innovation. We also touch on improving commercial activities and generating new sources of revenue. All these form a positive image of what we are about and connect those positive actions and activities directly with our brand and our work.

There's another significant element that needs to be mentioned too - which is

...

4 comments
|
permalink
|
email this
|

|





16 Jun 2015 12:57 PM

Popular

Comments

Profile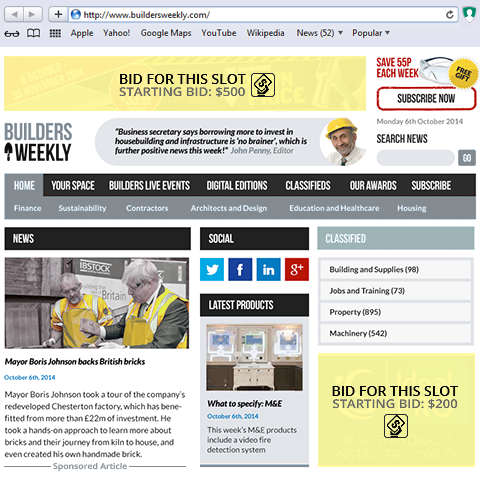 There are some who still aren't fully au fait with the different types of advertising available, so we will start with a brief introduction before explaining the merits of each. Anyone who has bid for Google AdWords will have some degree of understanding of the basics of Programmatic Advertising. Even though Google AdWords is not exactly display advertising, rather text-only search results advertising, it is still the same basic automated mechanic which gives advertisers / media buyers direct access to buy ad-space. In traditional advertising you have the clients negotiating with their agency / media buying teams, who in turn deal with people working for an ad sales department of a publication / broadcaster / digital property. Programmatic Advertising in effect cuts out all / most of the middlemen and additional commissions allocations and gives those wanting to advertise direct access to the ad-buying process, in theory at more favourable rates too.

In the above visual, I have pictured the most advanced form of Programmatic Advertising - where a signed-in ad-buyer can see the ad slots available on-site and bid for whichever ones are deemed positionally and topically appropriate. With this most advanced version, a would-be advertiser can buy a slot and upload their artwork through a fully-automated process. In most cases though there is a separation between ad-buying and slot allocation. A lot of Programmatic Advertising is very much about Real-time Bidding (RTB), which should be familiar to users of eBay - where you have several buyers bidding to get the best slots / positions available to them. Depending on how the automation works, ad-buyers can buy the placement slot outright, or secure a priority / first-view placement on the rotation, and those who pay less appear further down the rotation. In most cases of Programmatic Advertising there is usually some degree of human involvement needed, even if it is just to approve the artwork for suitability for display.

If you look again at the visual, then you can see that the News Article in the bottom left hand corner has a '----- Sponsored Article -----' label appearing underneath it, which is currently considered best practice for displaying / identifying Native Advertising. For Native Advertising, think Advertorials of old - often articles which have been written by the

...

2 comments
|
permalink
|
email this
|

|





12 Jun 2015 9:06 AM

Popular

Comments

Profile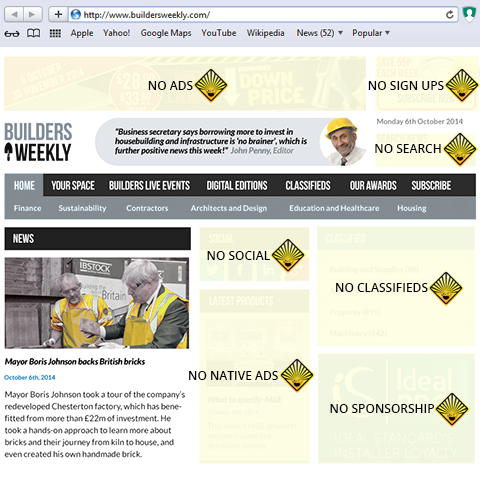 The above visual demonstrates the impact of Cookie blocking on a typical commercial website; all 3rd party services on the referenced site have been blocked by a privacy tool like Ghostery, meaning:
No Ads
No Registration / Sign Ups
No Search
No Social Sharing
No Classifieds
No Native Ads
No Sponsorship
No Analytics or Tracking
No Personalisation
No Video
No Lead Generation
These are just some of the services that are typically rendered via 3rd party cookies, and all of these can be blocked by privacy tools

We've been talking about Cookie Armageddon for over a year now, and its impact and influence is finally nearing its rapid growth phase. A recent Economist article estimates that 200 million users already use some form of Ad Blocker or Privacy Protector Tool. This means that for many publishers, advertising and other commercial revenues have been impacted by as much as a 20% annual reduction, and this will obviously escalate exponentially when Apple's new Safari browser (9.0) is soon launched with its own cookie-blocking extensions:

"The new Safari (9.0) release brings Content Blocking Safari Extensions to iOS. Content Blocking gives your extensions a fast and efficient way to block cookies, images, resources, pop-ups, and other content." - from Apple iOS Developer Library pre-release documentation: Here

Our CEO Markus called this one several months ago - warning publishers then that certain platform owners - with Apple the most likely, would build Privacy options into their application platforms and browsers. As Flash advertising falls away also for similar reasons, publishers have a pressing need to know what options are still available to them for deriving revenues on mobile and online.

Affino has long been preparing publishers for the onset of 'Cookie Armageddon', including co-hosting breakfast briefings at the PPA. If you missed the March briefing, you can catch up by reading the summary PDF: Here

Affino's last PPA briefing was on Integrated Digital Platforms for Publishers, and the next one will be about Programmatic Advertising on June 25th.

If you need further information on any of these subjects, our CCO Jonathan Collins would be delighted to give you a recap, with additional insights. You can contact him at jonathan.collins@affino.com or on +44 (0

...

4 comments
|
permalink
|
email this
|

|





09 Jun 2015 1:30 PM

Popular

Comments

Profile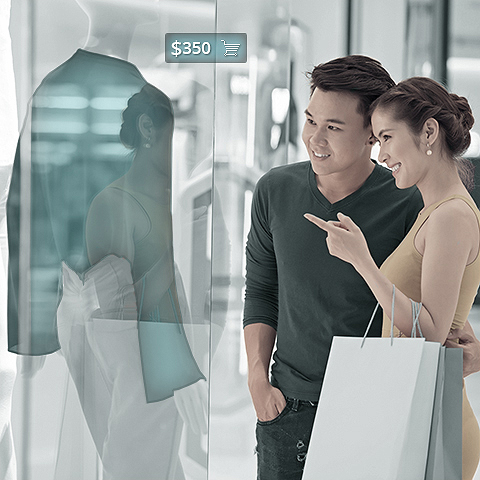 I have been writing for several years now about the need for retailers to fully integrate their online / digital and in-store services - i.e. evolve a properly joined-up service solution. Most high street retailers still maintain several different disparate inventories - physical stores, online and outlet for instance. This usually means that there is typically no correlation between what you search for on your desktop or mobile and what is available in-store. It usually means that you receive some kind of marketing mailer or social alert - announcing new goods, which you click through to view on the website, but when you physically get to the store they are either not stocked locally, not arrived yet, or already sold out - in your chosen size, colour or otherwise. I am beyond frustrated with so many of my in-store retail experiences. Shop service has markedly dwindled for me these past 10 years, most noticeably at M&S which used to be the bastion of good service. My local Waitrose is now where I get the most consistently good service, while I find John Lewis not quite as good as is used to be and service can be inconsistent.

I have lost count of the number of times I have been told in-store that something I was after was 'not-in-stock'. Fair enough, and understandable, but what is not understandable is that you typically get no follow-on - so OK, it is not in stock - is it back in soon? Available somewhere else? Are there like-for-like alternatives? Only once in these last 12 months have I received what I would have thought should be standard service - and this was at T.M. Lewin on Jermyn Street. I had started out at their Strand store - which is where their website directed me to go for the item in question. The Strand store staff told me 'not-available-in-store' and said I should check out their flagship store on Jermyn Street. Here I was met with courteous and well-considered service, as it quickly transpired that the item I wanted was only available 'online'. The lady shop-assistant swiftly retrieved an iPad and walked me through the whole ordering process for next day delivery - all beautifully and efficiently done, and exactly as I would expect in this day and age.

Yet how many times have I had to eke out, bit-by-bit any kind of service in-store - having to cajole and prompt a shop assistant

...

2 comments
|
permalink
|
email this
|

|





05 Jun 2015 11:35 AM

Popular

Comments

Profile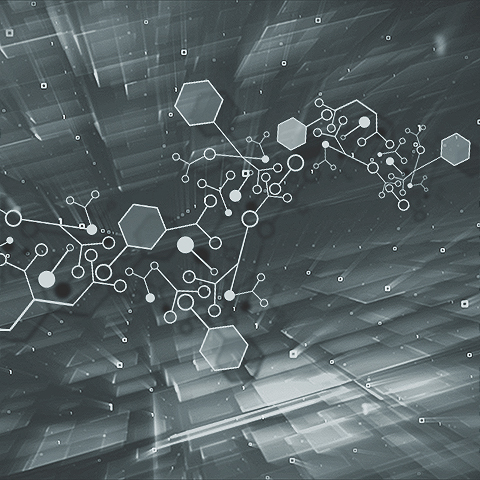 A big part of our daily operation involves design - designing logos, icons, screens, applications, infographics and interfaces. We spend many hours browsing through image, video, sound and font libraries - all in pursuit of the best possible results. The trickiest thing about design though is the language of communication and reference, maintaining objectivity and overcoming the challenges of singular perspective and personal bias. There is a subjective component to design for sure, but we try to reduce its impact to the minimum, so that the end results can be properly weighed up and judged by all.
When I worked in advertising, I quickly realised the importance of a good brief - this is essential for efficient management of resources, reducing wastage and actually achieving the right result. For each design task, there are a thousand different paths that can be taken, but only a few will yield the optimal outcome. This is proper 'applied design' which I often term as 'results-oriented-design'. Another of my essential lessons from advertising is that every marketing asset / deliverable should have a measurable function - usually some sort of call to action / call and response.
The difficulty most people have with design is threefold - consolidating and organising their ideas coherently; separating their own subjectivity and bias out of the mix - so that they can tackle the brief wholly objectively and from their customers' perspective; and thirdly - how best to communicate requirements clearly and without obfuscation (confusion!) ... which leads me nicely into automotive, cake and housing analogies.

Automobiles, Cakes and Houses
Before you design anything, you really need a clear idea of exactly what you are looking to achieve with the design. In advertising, we often used car analogies, and I will explain some of those approaches here. First we will talk about cakes! - think of the design brief as being a collection of ingredients which you need to bake your metaphorical cake - however, unless you know what kind of cake you are aiming to bake - i.e. have a proper recipe, a list of disparate ingredients on their own simply cannot work - you need the recipe first before you start mixing up the ingredients or the results will be less than palatable.

In terms of Cars - I always say that

...

Add Comments
|
permalink
|
email this
|

|





02 Jun 2015 1:10 PM

Popular

Comments

Profile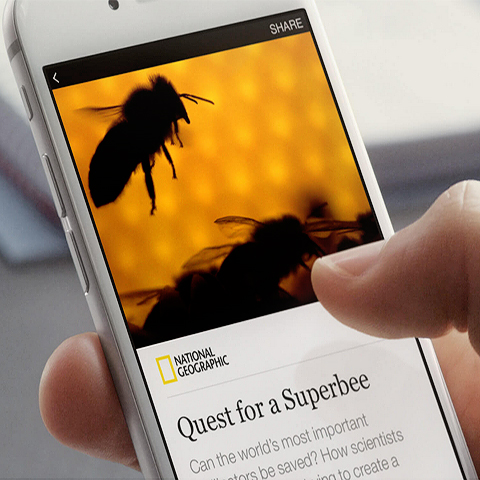 Much has been written about Facebook's new service and its benefits to publishers. Selected content is pre-loaded to devices allowing for much faster page upload speeds once content is clicked on. This means certain content providers benefit from a significant hike in service levels, which should lead to an improved experience for those accessing said content on mobile devices. At the launch of Facebook Instant Articles, there were 9 content partners - The Atlantic, BBC News, Bild, BuzzFeed, The Guardian, National Geographic, NBC News, The New York Times and Spiegel Online.

There has already been a bit of a backlash from advertisers who rightly bemoan that their paid-for-services are now being superseded by another source. In some ways I am entirely in favour of this, as I detest interruptive / interstitial advertising, and would much rather have everything served up on a Native Advertising / Advertorial basis via sponsored articles - which in many ways these are.

The hidden impact of all of this is what it's doing to the customers' Data allowances. Most users of 4G are typically on some sort of Data Plan - as am I. I have never been happy that advertisers use up my Data Plan by uploading their unsolicited content and eating away at my allocation - there is a real cost to me for all this loading up of advertising. With Facebook pre-loading content, this is yet more of the same. I would love to know the exact algorithms applied, as Facebook Instant Articles is in effect loading up a load of potentially unsolicited content into your browser or app - much of which you will never choose to access. You are in effect paying a storage / penalty fee for items you might not know or care about - and might never access.

What is slightly more insidious is that this is going directly against Net Neutrality by giving preference to a small number of content providers. You end up with a 2-speed system by the back door - where some content takes the pre-loading express route, while other content is relegated to secondary level. It may just be me, but I seem to have noticed that some images and videos in my Facebook newsfeed are not loading up as quickly as they used to - conceivably because some other content is being pre-loaded preferentially in the background. By specifically discriminating in the preferences of the delivery

...

2 comments
|
permalink
|
email this
|

|





26 May 2015 4:22 PM

Popular

Comments

Profile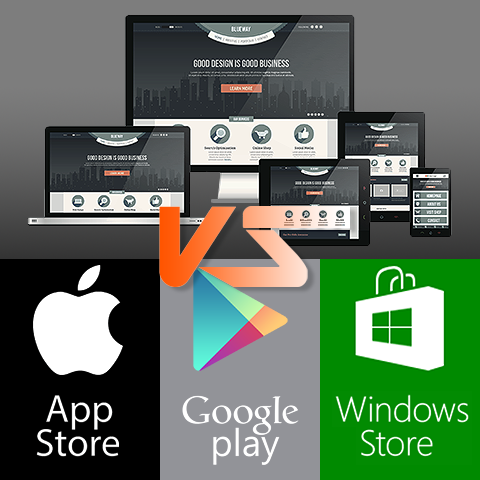 There's been much in the media recently about the relative merits of the Responsive Design approach versus creating platform-specific Apps. Firstly, it goes without saying that a great number of Apps get their input / database feed from a master website of some description. For many companies, the best strategy would be a mix of both of the aforementioned formats. Yet here we will line up the pros and cons of each to help you figure out which overall approach may be strongest for you:

Responsive Design
PROS
IMMEDIATE - customers can connect with you instantly
MORE REACH - anyone can access your content, on any device, without any special preparation or significant requirements
MORE SEAMLESS - customer is using variations of the exact same interface and exactly the same content on all devices
MORE CONNECTED - Customer can easily switch access points and link from newsletters, emails and alerts - which don't typically link into Apps
MORE UNIFORM - It's the exact same framework and content for every customer
BETTER SEO - first Google and now the Bing search engine gives preference to mobile-optimised sites
INSTANT UPDATES - new features, functionality and updates immediately rolled-out and available to all
SINGLE CUSTOMER VIEW - customers and business owners alike both get singular overview interface which unifies all activities for all users
MORE SOCIAL / MORE SHARED - all users can interact and collaborate directly - regardless of what device or platform they subscribe to
MORE CHOICES, MORE USER INFLUENCE - customers can choose a variety of browsers and utility plugins to aid and improve experience on their own terms, versus Apps - where the device platform and developers totally control the environment

CONS
BEST FIT APPROACH - responsive experience cannot be optimised for each device like an App can
BROWSER VAGARIES - some municipalities, libraries and government deparments still running very old versions of Windows and IE, many customers using Privacy Tools and Ad Blockers, which can curtail and impact on specific services and total experience

Native Apps
PROS
OPTIMAL EXPERIENCE - customer experience optimised for and on each device
MORE CONTROL OVER ENVIRONMENT - you can assert higher functional control over how the App works and looks
BAKED-IN FUNCTIONALITY - you can enforce specific
...

2 comments
|
permalink
|
email this
|

|





23 May 2015 3:37 AM

Popular

Comments

Profile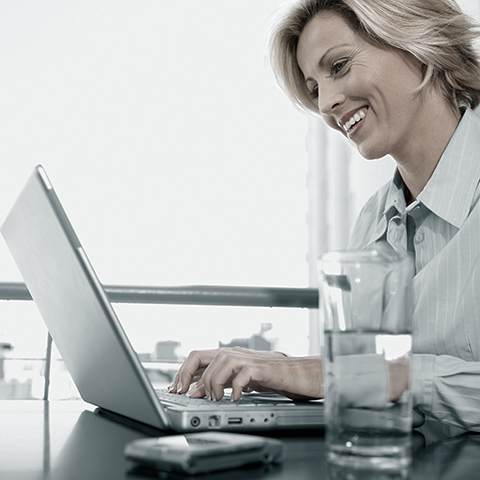 A number of our customers are having to face up to the paradigm shift of the transition towards mobile - a recent study by Pew Research reveals that almost 80% of the top fifty news sites are seeing more traffic on mobile devices than desktop. Many of those used to writing for traditional print media are finding the switch to digital formats somewhat tricky - particularly those who don't have a history of writing for tabloids. It's no secret that BuzzFeed is the master of mobile content - in terms of reach, monetisation and social sharing, and their format of short listicles with clickbaiting titles is certainly a winning combination. You of course don't need to copy BuzzFeed entirely to be successful, though there are obviously a number of lessons that can be learnt from them.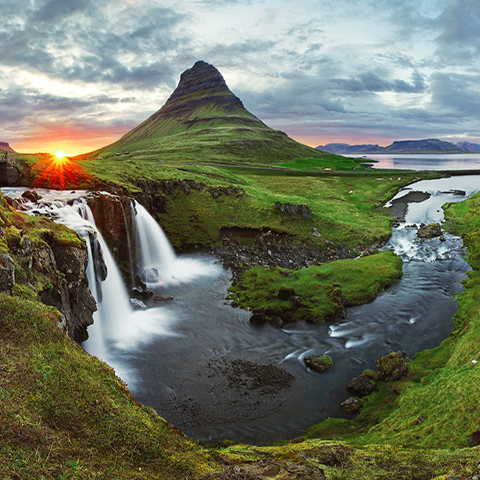 Attention Grabber
You need to stand out and have immediate appeal - this means finding ways to differentiate yourself from competing media - without appearing crass or overly irreverent q.v. Editorial Tone of Voice. We know that readers have an increasingly short attention span, so you have a limited time to catch their attentions. You need to find unique and interesting angles which distinguish you clearly from the competition. Use of video and smart, cleverly selected photography is key as both can give you a critical advantage / edge.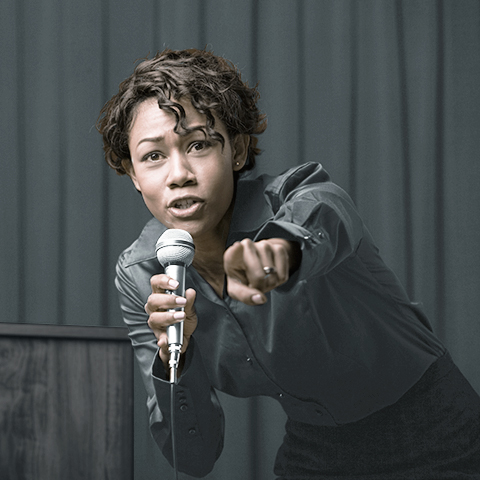 Editorial Tone of Voice
With the added competition a global media markeplace brings - it has never been more important to have a distinct personality. In order to encourage comments and debate you can no longer really report news wholly neutrally - you need to take a position. Taking a position on a news article or feature encourages support / disagreement and debate - which is exactly what you want. The more your article is commented on and shared, the bigger your impact and reach. You don't need to be overly sensationalist in your headlines, but you cannot afford to be neutral and bland either. You should also use the byline to reinforce / mitigate the nature of your headline. The future success of your media business will be all about 'tone'.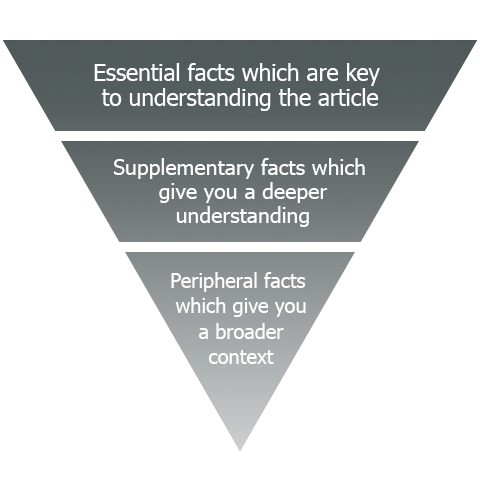 Inverted Pyramid / Digest / Short-form
All journalists should be familiar with the inverted pyramid format - that it to say - including all the key facts at the very top of the

...

2 comments
|
permalink
|
email this
|

|





15 May 2015 2:24 PM

Popular

Comments

Profile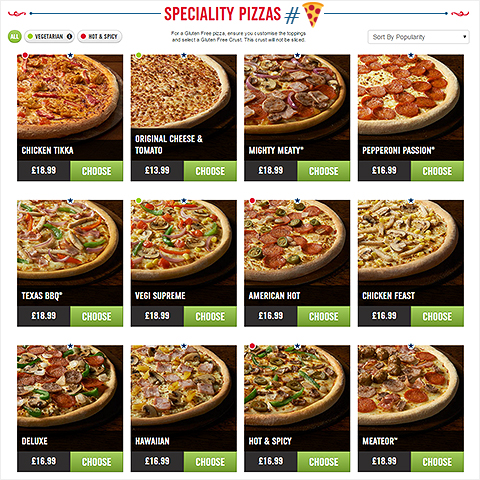 Within a week of Google announcing that you would be able to order food delivery from search results, Twitter announces a collaboration with Domino's - where customers can order Pizza by tweeting a specific pizza emoji. It's not quite as dazzling as it sounds, as it really only allows frequent customers to re-order their standard / default order. Compared to going through the usual 5-6 step checkout though it's one slick shortcut.
Google's service is a collaboration (currently US only) with Seamless, Grubhub, Eat24, Delivery.com, BeyondMenu and MyPizza.com. The mechanic is that someone who searches for one of the participating restaurants gets an additional option in the search results to 'Place an order' - this then routes via one of those restaurant delivery services and clicks on through to the order menu.
As all consumer psychologists will tell you - speed is always of the essence, as the longer you give your customers to think about things, the more likely they are to change their minds. People often walk away from a store or checkout if some complication, incidental or other delay arises. The quicker you can transition a consumer desire into a purchase, then the higher the conversion rate will be.
This also feeds more into wearable devices with more restrictive real estate, and where consumers would not have the patience for a multi-step process. The quicker and easier you can accomplish something, the more likely that is to work as a service. I look forward to seeing more advances on this front in the near future. I use Google and Wikipedia several times a day, and for them to find new ways to fund their free services is a fair exchange for me ...
2 comments
|
permalink
|
email this
|

|





14 May 2015 10:22 AM

Popular

Comments

Profile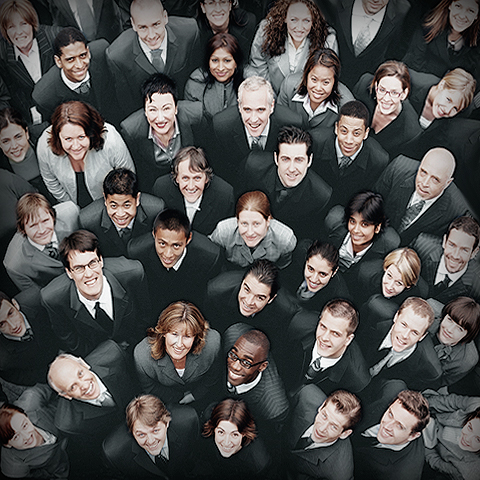 Affino is looking to grow its Projects Team further to handle an expanding workload. We are seeking to hire 2 new permanent members of staff - dedicated and self-motivated, disciplined individuals who work well as part of a dynamic team, but can also operate independently. The Affino Team / A-Team is a closely knit collaborative unit even though we are a distributed company and all members work largely from home. The team dynamic is vital to the success of the company, so the successful candidates must possess the right skill-set, as well as get on really well with all their colleagues. We communicate regularly, using tools like Skype, and so good written and verbal communication skills are essential. Affino works at the cutting-edge of Internet / Mobile Business Technology, delivering global, class-leading and multiple-award-wining social commerce / business platforms / vertical industry hub websites.
The two roles we are currently seeking to fill are as follows:

Project Manager Requirements
Summary
Affino requires a Project Manager to join their dynamic team. Working from home the ideal candidate should have the drive and motivation to work alone as well as integrate daily with Affino's friendly team and clients

Education and Skills Requirements
Prince 2 and Agile / Scrum
BSc minimum
3 + Years Project / Programme Management or Business Analyst Experience
Software Project Management and Business Analyst with Mobile / Ecommerce / Social / Integration

Expertise
Remote Working / Outsourcing Experience
Provide relevant certificates of education/qualifications
Must have excellent verbal and written communication skills
Ability to work well as part of a team and be motivated to work independently
Desire to learn new things
Be open and friendly

Responsibilities
Manage project plans and allocate tasks to the development team
Partake in, and contribute towards the management team responsibilities, meetings and agendas, including: weekly project meeting, business plans, training events, PR events
Assist Account Managers with creating requirements plans based on existing and upcoming Affino functionality
Manage Quality Assurance on projects; ensuring that the functionality is fully tested and that bugs are resolved within agreed time-frames
Ensure highest level of product quality within our
...

2 comments
|
permalink
|
email this
|

|





07 May 2015 9:02 PM

Popular

Comments

Profile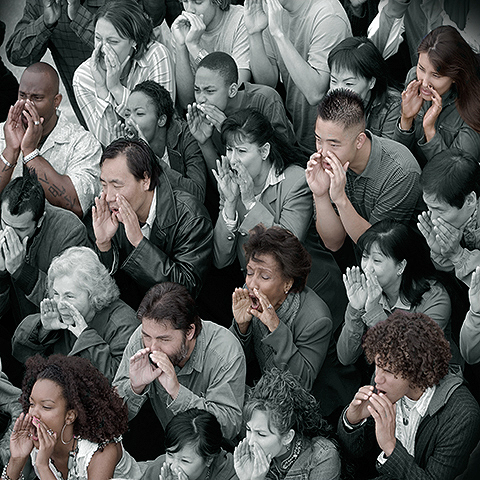 A great part of a website's everyday operation and every digital project is the process of managing change. Change Management is a discipline in its own right, yet aspects of it encroach on all projects and daily interactions on the web. A Change Request Process for instance is an essential operation for ensuring a project stays true to its original scope and specification. All project managers are familiar with scope creep - when a client tries to institute last-minute changes which were not included in the signed-off specs or costings.
More significantly there is a huge process in managing introduced changes. Most humans are just very set in their ways, and many feel affronted when confronted with innovations and iterations. We always warn our own clients to be wary of the 'Vocal Minority'. This is the group that vehemently and vociferously protests any sort of advancement, however good those changes may in fact be for them. The Internet often brings out the worst in people, and the most seemingly mild-mannered turn actively hostile and vitriolic with no obvious provocation.
When we worked with BBC Worldwide several years ago on the UKTV Style website, we worked with a sample of existing users to improve the experience of the message boards. The combined committee instituted a number of obvious improvements, and all involved were happy with the outcome. Yet when those changes went on general release there were vociferous protests from a small minority of users. The producer got a little unnerved by the scathing critique and re-introduced the previous version, only to be met with an even larger barrage of protests from the hitherto 'Silent Majority'- who had in fact been very happy with the changes.
You will always have trouble-makers, agitators and disrupters - particularly as your business grows in size. Once you reach a certain tipping point, you typically incur the wrath of one of these verbally offensive individuals. We ourselves have not been immune to unwarranted hostility from certain quarters. It is always a question of how to diffuse the situation and move it along in an equitable manner - often requiring some significant mitigation.
I have set out the following guidelines to help cope with such difficult situations:

Process
You must have a process in place for

...

2 comments
|
permalink
|
email this
|

|


| | |
| --- | --- |
| Found: 487 Displaying: 1-20 | |

Subscribe to feed

Subscribe by email
Recent Visitors