30 Dec 2011 1:43 PM

Popular

Comments

Profile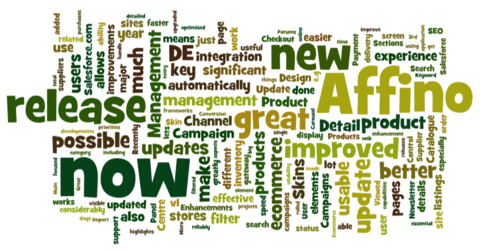 These are the Affino developments I rate as the most significant for 2011. Let me know what you think in the comments below.
Quite simply nothing beats Speed. Seeing Affino sites zip into the browser is a great feeling. Everyone is so much more productive now as a result.
It took a while, and a lot of effort, but we really nailed the stability gremlins in Affino 6.0.11, and 6.0.12 just improved on it. It helps that along the way we spent months analysing every part of how an Affino page is generated and improved on it.
3) Control Centre
The new look Control Centre is so much better than before with all the hundreds of enhancements. The fact that most people won't notice most of them is in truth much of the point since so many things now simply work and are responsive and intuitive in great new ways.
4) Store Management
Managing Stores became a great deal easier and much more effective in Affino during 2011. We made hundreds of improvements throughout the store management to address practical day-to-day task management more effective.
5) Adaptive Design
The ability to have dedicated skins for tablets and mobile devices is a great boost for Affino on portable devices. Although just in Beta, it's already useful to experiment with mobile skins and they're going to improve dramatically in 2011.
Affino now has a definite Style and we modernised just about every element in the Control Centre to work in the same great new way. We used to have four different looks for entry forms in Affino, now we just have one, and hundreds of similar improvements.
7) Forums
Affino Forums have been completely transformed over the year with over 100 updates. We liked them before, now we love them.
8) Smart Media
The ability simply to drop in a URL to YouTube and Vimeo videos, SoundCloud tunes and SlideShare presentations has transformed the way users can create rich engaging sites in Affino.
9) Realtime
For the first time we have a load of smart realtime elements in

...

Add Comments
|
permalink
|
email this
|

|





28 Dec 2011 5:47 PM

Popular

Comments

Profile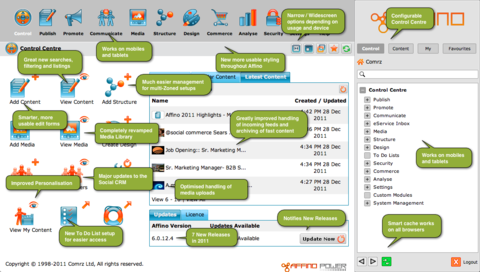 We had big plans for developing Affino this year and moved it ahead in almost every way. We reached the 12th version of Affino 6, of which 7 were launched during the year. We worked through 1,408 improvement projects both large and small, some taking months others mere minutes.
Every single aspect of Affino saw improvement during the course of the year and is now faster, easier and more pleasing on the eye.
We started the year with three priorities:
To make affino:
more usable

more mobile

more commercial
During the course of the year though that a big part of Affino's usability came down to speed and it simply wasn't fast or reliable enough on a consistent basis. So we added in three more priorities:
To also make Affino:
faster

more scalable

more stable
We saw great strides across all areas, and really nailed the last three.
This post covers the key highlights for each of our priorities and for the major Affino application areas.
Nothing is more important to the success of a product than to make it as usable as possible. This allows people to do and achieve the maximum in the minimum timeframe. Which means better looking sites, higher conversion rates and more engaging communities.

We have removed hundreds of usability issues from Affino during the year. Each time a support request arises we've looked into the issue and seen if we can either remove it or make it so easy that a user never has to ask the question again. In most cases we've succeeded and now users are able to do most tasks instantly.

The Control Centre has had a big makeover, and has now mostly been upgraded to use pure native browser technologies (i.e. no Flash). This means it is now faster and more consistent. We've also looked into many of the major modules such as Store Management, Campaigns and the Media Library and completely re-worked them to be far more effective.

A big focus was to make the Affino user interfaces more consistent and modern. All the interfaces have had a makeover and are now considerably easier to use, and all have a consistent 'Affino Style' presentation.

We've also added lots of smarts to the user interface with sticky elements that are always on the screen, clearer buttons

...

Add Comments
|
permalink
|
email this
|

|





28 Dec 2011 4:12 PM

Popular

Comments

Profile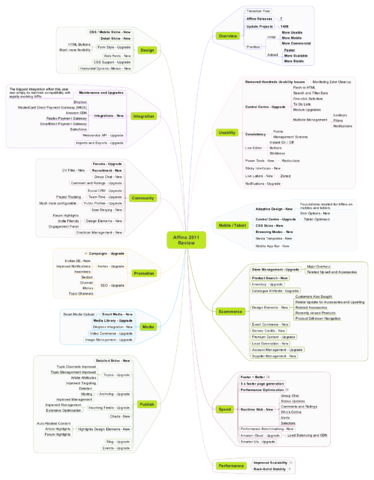 At the start of the year we had three priorities for Affino: to make it more usable, more mobile and more commercial. We focused on these throughout the year, and added in three more related priorities: to make it faster, more scalable and more stable.
We brought out 7 releases during the course of the year and delivered over 1,400 update projects, some were minor fixes whilst others were major projects which took weeks to deliver.
The Affino 2011 Highlights Mindmap gives pointers of all the key Affino developments over the year. It's broken down by key target and application areas.
The Mindmap, it's best to download the PDF from the link below, highlights all the key aspects in order of priority and significance in each area. It's a useful resource to spot any aspects you might have missed.
We'll be covering these in more detail over the next couple of days in posts which summarise the past year's worth of Affino developments, and which we'll then followup with the roadmap for the coming year.

Add Comments
|
permalink
|
email this
|

|





22 Dec 2011 12:05 PM

Popular

Comments

Profile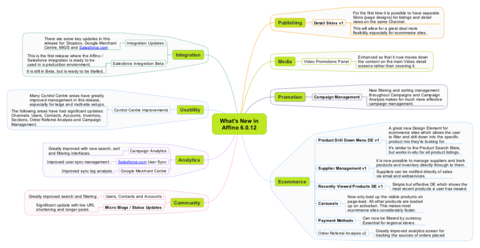 If Ecommerce is a big part of what you do with your Affino site then this is a great release for you. It's especially good if you're using Affino for running multiple Zones, Stores, Campaigns and regions.
There are some great new ecommerce capabilities such as the Supplier Management, Product Drill Down Menu DE and Recently Viewed Products DE. Of all the updates in this release approximately 50 are directly ecommerce related and pretty much all the remainder are directly related to running better online stores.
The single most significant development is the Detail Skin which allows you to have a different skin when viewing details and listings. This is most significant for online stores where you can really tailor the page design to maximize the conversion rates.
Campaigns, Micro Blogs and Salesforce.com integration also get big updates in this release.
Add Comments
|
permalink
|
email this
|

|





22 Dec 2011 12:00 PM

Popular

Comments

Profile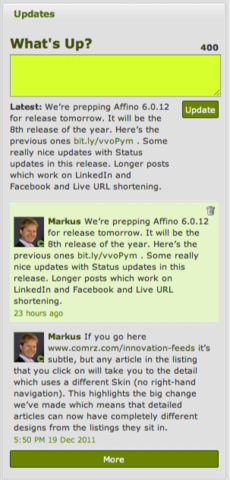 This is the eighth and final release of 2012. It's a great ecommerce release. Almost every enhancement in this release improves the store management experience. The most significant enhancement is the ability to have Detail Skins on a Channel. This allows for specific Skins to display product details. These can be coupled with all the great new ecommerce Design Elements we've created over recent releases including the great new Recently Viewed Products DE.
It is now considerably easier to manage multiple stores on a single instance with improved Control Centre listings, searches and filters. We've improved product and order exports and imports and the Checkout now has new abilities to improve user profiling and gather address details.
We've introduced Supplier Management for the first time. This is especially useful for sites which are acting as hubs, reselling for 3rd parties. We've also upgraded a lot of the ecommerce management interfaces to make them more usable and effective.
It's not just the core ecommerce capabilities that have been upgraded but a lot of associated elements for example Campaign Management which has had a major overhaul to handle high volumes of campaigns. Status updates now make for more effective promotions and the improved handling of Headings means that Affino's SEO delivery has just gone up a notch.
All together there are around 100 improvements in this release so the experience will be improved for everyone no matter how you use Affino.
This release has a very significant update, the ability of have dedicated Detail Skins. The update should be smooth, however it is recommended that it is done during Comrz's support hours should an issue arise which needs support.
It is essential that you run through the complete update process starting with the Affino Updater, followed by the System Update, Re-Initialise Site, Design Element Update and Skin Update; all of which are available on the Settings > Update screen. It means it is now possible to have up to 14 Skins per channel.
Detail Skin v1

This is the biggest structural change to come to Affino for some time. It will now be possible to have Main and Detail skins on each channel. The Main Skins will remain the default

...

1 comment
|
permalink
|
email this
|

|





20 Dec 2011 10:00 PM

Popular

Comments

Profile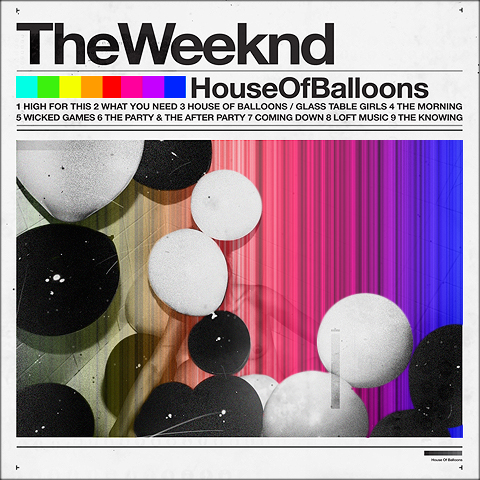 Music
My personal input of course, but for me - Music- and TV-wise it's been a vintage year, pretty good for literature too, not so good for film though. There were a few trends in music with several artists self-publishing their albums and making them free to download - including my top rated 'The Weeknd' (x2) which I was relatively late to latch onto, thanks to FACT Magazine for the introduction. Björk famously released interactive apps for each of her album tracks - I kind of agree a little with Pitchfork on this one - melody was sacrificed to art and science - her best in a while, but not nearly her best.

My tastes are famously eclectic and veer between Drowned in Sound, Popjustice, FACT-style dance electronica, Pitchfork, Q, MixMag, DJ, IDJ and Resident Advisor - possibly with a rather keen emphasis on the electronic / dance varieties. There's not too much guitar-based music here, but plenty of pop and electronic and a smattering of Hip Hop and R&B:

2011 Albums of the Year - Top 30
House of Balloons; The Weeknd [Trip Hop / R&B] - Chill Wave R&B-infused Hip Hop with great production and melodies
Thursday; The Weeknd [Trip Hop / R&B] - More of the same...
Nostalgia, Ultra; Frank Ocean [R&B / Hip Hop] - A kind of soulful chilled out largely sung hip hop
Glass Swords; Rustie [Dubstep / Electronica] - Modern, eclectic, mostly instrumental dancefloor electronica with roots in Dubstep
Electronic Dream; Araabmuzik [Electronica / House] - A great mish-mash of contemporary club sounds with a chilled-out edge
Oh Land; Oh Land [Pop / Electropop] - Lush, delicate melodic electronic pop
Vanbot; Vanbot [Pop / Electropop] - Bright and melodic electronic pop - like Robyn's little sister
On A Mission; Katy B [Dubstep / UK Funky] - Slick, melodic vocal UK dancefloor-inspired grooves
21; Adele [Bluesy Pop / Soul] - The finest mainstream pop release for nigh on 2 decades - heartwrenchingly soulful
Ritual Union; Little Dragon [Electropop] - Really cool, slightly quirky electronic pop
Perfectionist; Natalia Kills [Pop / Electropop] - Almost the perfect pop debut, chock-full of catchy hooks, with superb production
Mirrorwriting; Jamie Woon [Digi-Soul / Dubstep] - More consistent and affecting for me than James Blake's debut - lushly soulful
Ceremonials; Florence and The Machine [Indie Pop] -
...

9 comments
|
permalink
|
email this
|

|





19 Dec 2011 9:49 PM

Popular

Comments

Profile
Tags:
Eric Prydz
,
Nordic Walking
,
Paramo
,
Leki
,
Salomon
,
X-Socks
,
The North Face
,
Hyde Park
,
Swedish House Mafia
,
Orca
,
iPhone 4S
,
Rudy Project
,
Under Armour
,
Extremities
,
Armin Van Buuren
,
Above & Beyond
,
Etienne de Crecy
,
John Dahlback
,
Chocolate Puma
,
Daft Punk
,
Deadmau5
,
Seamus Haji
,
Michael Canitrot
,
Ayobaness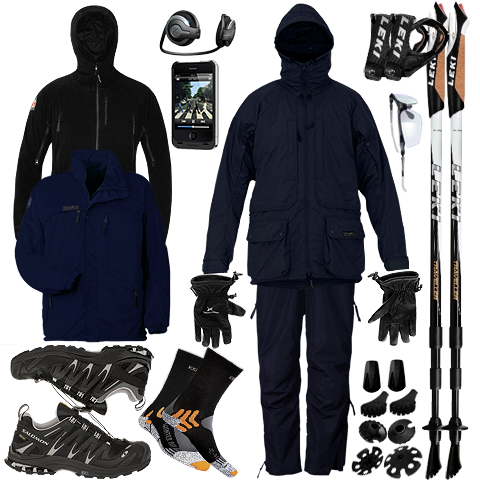 It's almost the end of the year now, and I'm happy to say that I still find my chosen keep-fit activity thoroughly exhilarating and most importantly - fun! It's pouring with rain today, but I'm still looking forward to going out - such is the amazing protective environment provided by my superb clothing and equipment - but more of that later. I started this activity back on January 9th, and each day I try to venture out for an hour circuit around Hyde Park - as often as I can. Most days I've done in a row is 13, most weeks I manage 4-5 days.

I recently compiled my all-time top 10 movies, and it's amusing to see that Saturday Night Fever - which starts and ends with John Travolta strutting / striding out to music, features prominently in my top 10. Nordic Walking as I do it, is a kind of rhythmatic strutt to music - typically House Music of some variety (more of that later too!), and usually Electro-House or Trance for the faster BPM. In summer months I occasionally mix in Italo Disco when the heat is at its most intense and I don't need the vigour of the faster pace.

If you like walking briskly to music and watching people and scenery as you move, then Nordic walking could well be your perfect keep-fit activity too. I am so luck to have Hyde Park as my back garden - the mix of flora, fauna and people is ever changing and always interesting; obviously there's a lot less people around in the winter months. I've been out so far in temperatures ranging from 0 to 30 degrees, and have equipment to suit every conceivable eventuality - the key parts of which I will list below.

A driving force for me to update to the new iPhone 4S was its increased 64GB memory capacity, as I use it so much as a music player, particularly on my walks. Nordic Walking is still very much a minority sport in the UK, and it's very rare that I encounter other Nordic Walkers on my circuit - I'm far more likely to see those Nordic Roller-Skis, which don't really have the all-round flexibility I require.

I've learnt this year how important stretching and warming up / down exercises are, even though I don't always heed my own counsel. All my equiment is now truly tried and tested, and I'm so pleased that I ended up with what I believe is the best in each area - high quality, weather-proof, durable,

...

Add Comments
|
permalink
|
email this
|

|





14 Dec 2011 11:49 AM

Popular

Comments

Profile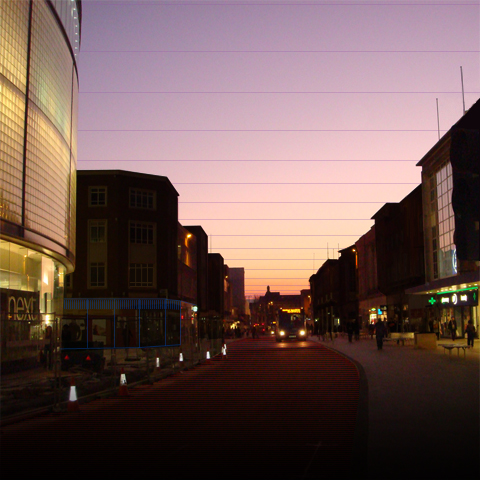 Mary Portas has just submitted her report of 28 recommendations to the government on how to tackle the declining fortunes of our High Streets. A lot of what she says makes some degree of sense, but a number of the policies seem somewhat defeatist and totally against smart, small independent retail businesses.

I have lived in various parts of this land, in towns and cities of varying sizes, and I have witnessed first-hand the changes to our local High Streets, and I have slightly different answers and recommendations for how the High Street should tackle the current issues.

To start off with, we need to be aware of the full spectrum of key considerations for shopping:
Price - Online is best obviously, Malls and Supermarkets are usually cheaper than city-centre retailers too
Range - Again Online is best - most choice at the best prices, next come the larger retailers, and again the High Street typically comes last
Availability - It's usualy easiest to find availability online, then in larger shops - depends on size of Town really as to what is available on the High Street
Convenience - This largely depends on where you live, but Malls are usually located where they are easy to get to - and have free parking, whilst town centres are more congested and you have to pay for parking - if you can find a space; online of course is always at your fingertips - there are other factors here including weather and transport / traffic congestion in your area
Facilities - Here the Malls come into their own really - Multi-screen cinemas, restaurants, amusements, all the shops and various family-friendly amenities and services all under one roof - antiquated town centres with poorly tended toilet facilities and spaced out amenities cannot compete, of course online comes with its own home comforts
Service - It largely depends on who you do business with - but increasingly you get better service online - better loyalty schemes, better packaging, and increasingly more delivery options, now with more flexible locker collection solutions (like Collect+ and ByBox), as well house-sitters (courtesy of WaitingIn.co.uk) if you need someone to wait in for a furniture delivery or similar while you're at work (last year 800 million hours were lost by customers waiting for deliveries; 8 million individuals took time off work)
Flexibility - Even Malls cannot compete with
...

5 comments
|
permalink
|
email this
|

|





05 Dec 2011 7:44 PM

Popular

Comments

Profile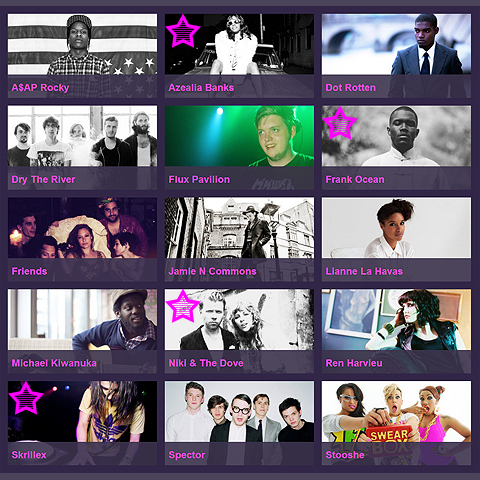 It's that time of year again when pop pundits do their best to predict who's going to strike it big next year.

There's no real suprises on the BBC Shortlist, certainly not in the inclusions, but there may be a question as to why Lana Del Rey has been edged out by Lianne La Havas and Ren Harvieu - I for one certainly think Lana is doing more interesting things vocally and melodically than those two.

I was never that bowled over by Nicki Minaj - sure she's done some mean raps / flows, but for me she's not nearly as consistent as say her predecessor Missy Elliott, nor quite as interesting as NME's favourite newcomer Azealia Banks, who is a little potty-mouthed for sure, but is fresh and dynamic, and somehow more genuine and arresting than Ms Nicki.

One of my favourite albums this year has been Frank Ocean's 'Nostalgia, Ultra'; in particular the 'Novacane' track - slick, laidback, mature hip hop, superbly produced - he certainly deserves a high place on this listing.

Skrillex (aka Sonny Moore) has been a very busy boy this year, co-producing a number of records, including nu-metallers Korn's latest album, as well as numerous remixes and own productions. Skrillex's 'Scary Monsters and Nice Sprites' EP came out last year, but has been on fairly regular rotation for me this year on my iPhone jukebox. I love this kind of Dubstep / Electro House hybrid sound, which some naysayers are unfortunately trying to denigrate by calling it brostep - obviously they don't like to dance!

I really hope Niki & The Dove (Gustaf Karlöf and Malin Dahlström) win the award this time - they're like an even catchier 'The Knife' as if fronted by Kate Bush. This is glorious, quirky pop which does not sacrifice melody to artifice as often happens. Pretty much everything they have released so far is excellent - DJ Ease My Mind, The Fox, Gentle Roar, The Drummer, Mother Protect, Last Night - really great, inventive pop music.

The full BBC Sound of 2012 shortlist is as follows:

A$AP Rocky - rough and ready, urban US grimey hip hop (Not UK grimey!), some great tracks (e.g. Palace) but does not quite rise up to the lofty heights of Azealia Banks or Frank Ocean - who are superior in the rap category

*Azealia Banks - smart, witty, innovative flows with clever changes in tempo

...

6 comments
|
permalink
|
email this
|

|





29 Nov 2011 3:30 PM

Popular

Comments

Profile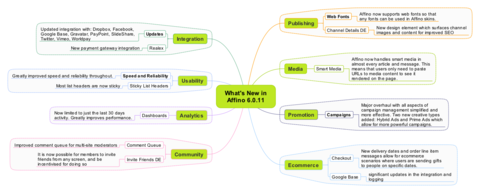 Affino 6.0.11 is all about performance. in our quest to make Affino as effective and usable as possible a core element has to be the speed and reliability of the sites and that has been the principle focus of this release. it means that most of what we've done with this release can't be seen, it has to be felt.
Nonetheless there are nearly 200 improvements in this release in total and many of them open great new avenues such as having gift cards on purchases; being able to select delivery days; allowing users to invite people to your site from any page and incentivising them to do so; enhancing the SEO of your gateway, topic and search channels; and being able to style your pages better with great new web font and form styling options.
A lot of focus has gone into usability, with the revamped campaigns being the key point. The sticky headers on listings and more usable media editing bar make things more usable throughout the Control Centre. Many of the improvements are focused on smoothing out the user experience for fewer errors with easier selectors, better guidance and alerts and optimised look ups.
The most important element though is speed, and without fail you will notice that everything is now faster. It helps you to get more things done, and lets you do them faster.
Note: we did a further two updates, firstly rolled out integration with SmartDebit for taking Direct Debit payments and secondly an update on the PayPal integration.
Add Comments
|
permalink
|
email this
|

|





29 Nov 2011 3:22 PM

Popular

Comments

Profile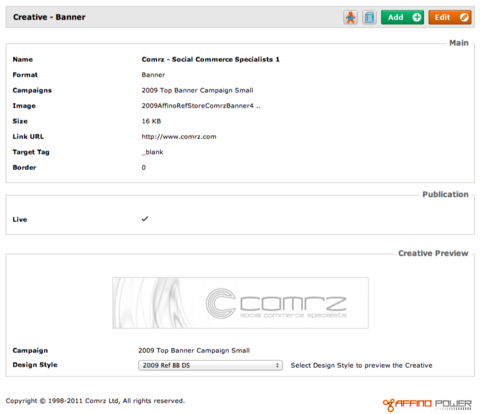 This Affino release is all about performance. We have worked hard to deliver great reliability and improved performance for every page view. This has meant looking deep into how Affino generates pages for bots, guest and members, and improving all aspects.

New Affino Production Process = Better Quality Product

To do this we have completely revamped key aspects of the Affino production cycle, in particular all aspects of how we test it: we have established new Affino Benchmarks; rolled out a new Affino load test facility; developed new automated QA processes on top of the work of the existing quality assurance team; we're using great load testing services to identify Affino's scaling parameters; and finally running new low-level monitoring solutions to see what's happening deep in the core Java engines.

This process has been essential to help us identify and resolve a host of low-level issues which have come to the for with Affino recently, but which have been having an escalating impact for some time. The great news is that the deep focus that we've had on the issues affecting Affino means that the 6.0.11 release has unmatched levels of performance and scalability. The new benchmarks also mean that we will be able to identify with every future Affino release how it performs when compared with the current one.

All in all the new approach has helped us to identify over a hundred potential optimisations which have been implemented in this release.

Elements in Transition

We have made some tough decisions to boost Affino's page delivery speed. Ultimately users compare the speed Affino's pages are delivered in compared to other comparable sites, whether they are blogs, stores, magazines, recruitment sites, corporate sites or communities. Affino does more than all comparable platforms but it must do so whilst also optimising the experience for the end user, and there is no doubt that the speed at which a page loads is an incredibly important part of this.

Most of the elements which make Affino faster in this release revolve around smarter page delivery, improved caching, improved scalability, improved stability, smarter handling of sessions and other great enhancements that take nothing away from the existing Affino experience. We have made some big decisions

...

Add Comments
|
permalink
|
email this
|

|





29 Nov 2011 10:07 AM

Popular

Comments

Profile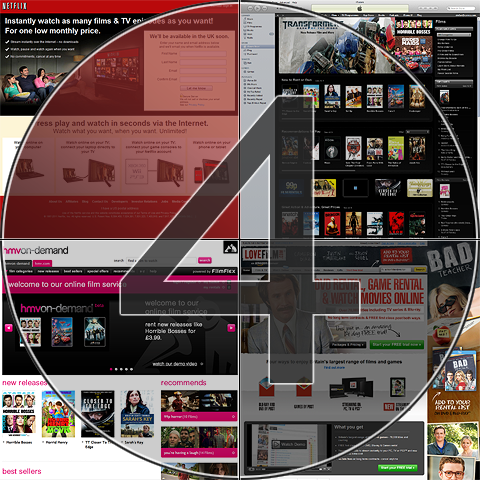 In order to further safeguard its future, HMV has just recently launched HMV On-Demand - a video streaming / download service running on the FilmFlex Movies Platform. This service introduces further competition to iTunes and LoveFilm, and comes just ahead of the 2012 launch of American video behemoth Netflix. There are of course numerous other movie services through set-top boxes and consoles - such as Movies on the Play Station 3, but the big four are seen to be Netflix, Hulu, Amazon Instant Video and iTunes. Amazon of course recently bought up LoveFilm, which makes up its European offering.

I must admit that I used to be a huge fan of Blockbuster Video Stores, and if there was one next door to me, I would probably still use it, as they still have by far and away the best range of movies, have the earliest release dates, and their price point is only £2.99. Apple iTunes currently has downloads only - you can start viewing progressively at 10-15 minutes in, but it's not streaming, this is at £3.49 for standard definition, and £4.49 for high definition where available (Older films are at £2.49 and specials at £0.99). LoveFilm has a subscription service also at £5.99 per month, with some films only available on subscription, and new films are typically at £3.49, with older ones at £2.49 - on a par with iTunes. The issue for me on LoveFilm is that it's overly fussy and overly complex - giving you different options to rent DVD, watch online, sign up for subscription, buy on Amazon etc. Moreover, beyond the optional subscription it offers no great advantage over iTunes as it pretty much has the same fairly slim selection of films which are largely made available for rent a week or two after Blockbuster.

HMV has gone against the grain by launching at a higher level one tier standard price of £3.99 - it's not clear yet as to what the quality of the stream is though. For HMV you can of course download to watch, as well as stream directly. Again, browsing through their library - there are still enormous holes in the catalogue, although I could find some films here that were not listed on iTunes or LoveFilm.

The point is that the old format - DVD - which is 'Blockbuster' really still has by far and away the best selection and the best price. Online video has the advantage of convenience

...

Add Comments
|
permalink
|
email this
|

|





29 Nov 2011 9:45 AM

Popular

Comments

Profile
Tags:
apple
,
comments and ratings
,
FaceBook
,
social media
,
youtube
,
Twitter
,
LinkedIn
,
Forum
,
Affino
,
Disqus
,
Skype
,
Google Talk
,
Google Mail
,
Tweets
,
Blackberry
,
Email
,
Dropbox
,
Updates
,
group chat
,
Social Messaging
,
SMS
,
Texting
,
Message Board
,
iMessage
,
Messenger
,
Apple Store
,
Billing
,
Receipts
,
Communication Platform
,
Blackberry Messaging
,
Mark Zuckerberg
,
Online Privacy
,
Online Security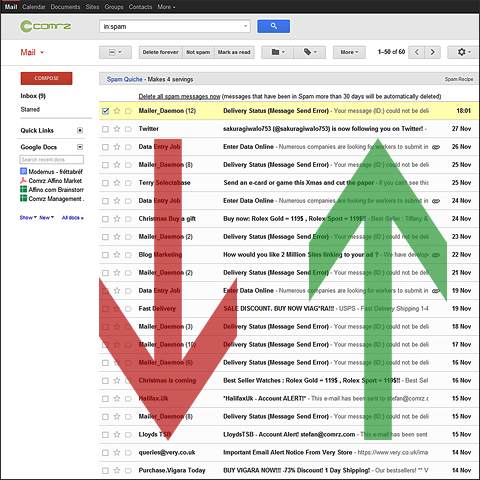 We've heard it several times now - that with the growth of Social Messaging - email is on its way out! However, for me if anything - email is on the way up! I have various Social Media subscriptions which all come to my inbox - from Facebook, Twitter, LinkedIn, YouTube etc. - all my receipts, including those from the various Apple stores - as well as all my key bills and statements, these are all now notified electronically via email!

I really don't understand what these Social Media types propose is going to happen to all that content! As far as I'm concerned, there are lots of different kinds of communications platforms - each for very specific purposes. If you need to send smallish attachments, then email is still a decent format, if you need to send something larger, then any kind of message with a Dropbox URL in it will do. There's lots of clever 'Messenger' type services now, like Apple's 'iMessage' - which provides free Blackberry style text messages to its customers.

On a daily basis, I make use of iMessage / SMS, Forums, Message Boards, Group Chat, Comments and Ratings, Skype and Google Talk. For me the biggest significance has been in the Disqus-type comments systems, very much like Affino's Comments and Ratings - this means that the discussion element is very much aligned to the content, whereas with Forums - they are usually divorced from the content, and very quick to go off-topic.

As far as the statistics go, the number of email messages being sent is still on the way up globally. Messaging / iMessaging / SMS is simply just replacing other forms of communication - like the more traditional phone call, as they are more cost effective and more expedient. You don't expect the person on the end of the line to available 24/7 - so sending an SMS is far better than leaving a voicemail - that said, many people do both!

A lot of people used to do proper blogs, then they got bored / lazy and switched to tweets, now they're even lazier and just do comments and re-tweets. It would be interesting to know the proportion of original to recycled / regurgitated content in the twittersphere.

Of course people like Mark Zuckerberg have vested interests in their platforms, and will make broad sweeping statement to push home a point, much like Steve Jobs used to do in his heyday. For sake of

...

Add Comments
|
permalink
|
email this
|

|





18 Nov 2011 10:27 AM

Popular

Comments

Profile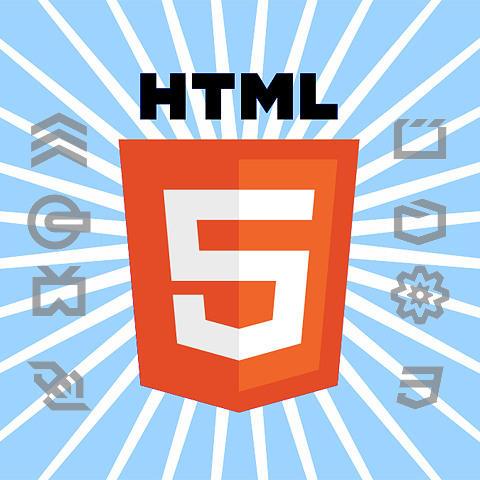 We've been making big changes to Affino this year. In some cases we've had to take a step back so we can go forwards. The move to HTML 5 from Flash is one of the more significant ones.

We've re-written many aspects of Affino which used to be Flash / Flex based so that they are now HTML based. This includes: all the Control Centre navigation, much of the Media Library, new HTML-based highlights elements, and the chat interfaces.

Some of you will have noticed that the Affino service has been going through a turbulent period this week. We have made some big steps already in resolving these issues, however we are having to make some tough decisions and one of those is how to modernise the Dashboards which are one of the few Flash based elements left in Affino.

Until now it has been possible in Affino to see that a user looked at a particular story 11 months ago at 10:21 AM. In reality nobody cares that Fred looked at a story 11 months, 3 days, 2 hours and 22 seconds ago. In an infinite data and unlimited performance world this is great, in practice all the data can be a real drag on Affino's performance.

The Dashboards can be even more of a drag since we put no restrictions on how they could be used, meaning that a single dashboard screen could bring up an aggregate of every page view, every user session, every purchase ever and then step up through multiple variations until a result was presented.

What we have found out is that this just doesn't scale. So we're hitting the reset button.

We're taking a couple of big steps back in the short term and will then take some big steps forward with the Dashboards in 2012. The biggest problem with the dashboards is that they were all written in Flash / Flex which everyone now knows has no future. We're not investing any more in them and instead we'll be creating an entirely new Dashboard platform in HTML 5 next year.

In the meantime we can't have the existing Dashboards hampering Affino's performance so we're going to be pre-loading an updated version which has two major limitations compared to previous releases:

1) They will only step up to 30 days of data.

2) They no longer automatically step up until they find data to report on.

This

...

2 comments
|
permalink
|
email this
|

|





13 Nov 2011 10:39 PM

Popular

Comments

Profile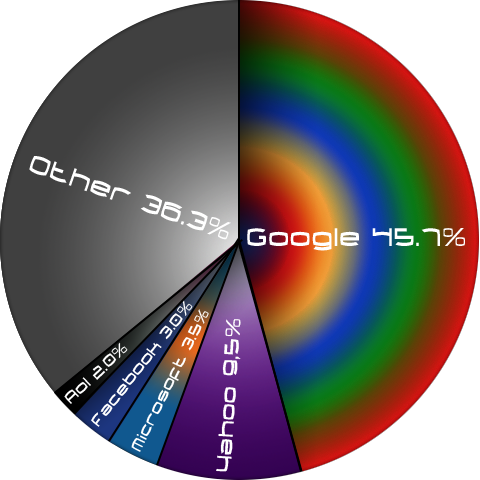 According to the 2010 overall figures for Digital Ad Spend, courtesy of Darren Herman, of the circa $64 billion Worldwide 2010 Digital Advertising Revenues, Google is responsible for nearly half, i.e. $29 billion or circa 45.7%.

The revenues of the 5 biggest; i.e. Google + Yahoo + Microsoft + Facebook + AOL is equivalent to nearly 64% of the total market share of Online Advertising or two-thirds.

Most of these big players of course own a number of digital properties:

Google = Google + Blogger + Doubleclick + Picasa + Plaxo + YouTube etc.

Yahoo = Yahoo + Delicious + Flickr + Geocities + Upcoming etc.

Microsoft = Microsoft + Bing + MSN + Skype + XBox Live etc.

AOL = AOL + Bebo + CNN + Engadget + Joystiq + Truveo etc.


The breakdown in overall figures is as follows:

2010 Total Digital Revenues
| | | | | | | | | | | | | |
| --- | --- | --- | --- | --- | --- | --- | --- | --- | --- | --- | --- | --- |
| | | | | | | Revenue | | | | | | Percentage |
| | | | | | | | | | | | | |
| Google | | | | | | $29 bn | | | | | | 45.7% |
| Yahoo | | | | | | $6.0 bn | | | | | | 9.5% |
| Microsoft | | | | | | $2.2 bn | | | | | | 3.5% |
| Facebook | | | | | | $1.9 bn | | | | | | 3.0% |
| AOL | | | | | | $1.3 bn | | | | | | 2.0% |
| Other | | | | | | $23 bn | | | | | | 36.3% |
...

1 comment
|
permalink
|
email this
|

|





13 Nov 2011 4:16 PM

Popular

Comments

Profile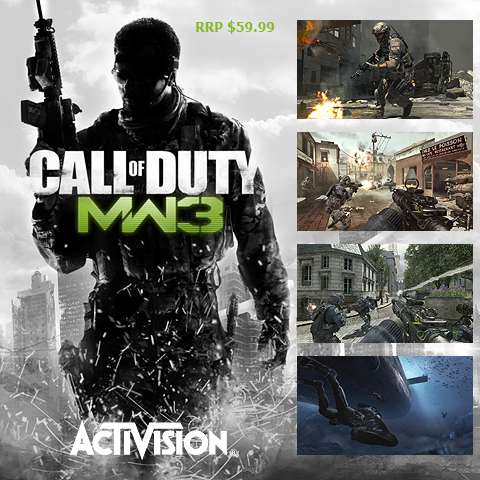 Released on 8th of November in USA and UK, Activision's Call of Duty Modern Warfare 3 saw sales of 6.5 million copies in just 24 hours - producing a record first day takings of around $400 million.

In comparison, Harry Potter and the Deathly Hallows Pt II which is the record daily film box office, took $91 million on its first day. Music sales are not recorded on a daily basis typically, the best data we have is in terms of weekly sales statistics. It's somewhat strange to report that the one week sales record goes to *NSYNC's 'No Strings Attached' album which shipped 2.4 million units in its first week back in April of 2000. In terms of digital sales, it would seem that Lady Gaga's 'Born This Way' would have the current record of first week 662,000 unit digital sales, contributed to in no small part by a special 99 cent deal on Amazon.com - which shifted 440,000 copies in just 2 days.

Lil Wayne currently holds the US iTunes record of circa 300,000 units of 'Tha Carter IV' downloaded in the first 4 days. Coldplay's 'Xylo Myloto' holds the international iTunes record - across all 35 stores, achieving in excess of 500,000 downloads in its first week.

It's somehwat heartening to see that the most liquid / profitable entertainment medium is no longer music or film, but games. I would go one step further and highlight software overall - in terms of apps and programmes. The digital economy is now truly gigantic, and Apple and Android are capturing an ever bigger share of the gaming marketplace. That said, Call of Duty MW3 is an old-fashioned console game, shipped mostly in hardcopy format.

I have always hinted that the music and film industries would eventually copy the most successful parts of the gaming economy. Sure gaming suffers piracy and blackmarket copies of its titles, but the size and scope of many of these games means enormous data, which does not make for easy downloads; a lot of games also make use of hardware peripherals which make it difficult for pirates to replicate the whole experience. One of the key reasons that the movie industry has got so heavily behind the 3D format is also because of the fact that it's more difficult to replicate that experience via illegal means.

In an article I wrote a while ago about the Icelandic economy, I highlighted the success of

...

6 comments
|
permalink
|
email this
|

|





04 Nov 2011 1:32 AM

Popular

Comments

Profile
Tags:
Android
,
apple
,
Google
,
iPhone
,
Firefox
,
Microsoft
,
Chrome
,
Google Chrome
,
Browser
,
Internet Browser
,
Desktop Browser
,
Mobile Browser
,
Browser Usage Statistics
,
IE
,
Internet Explorer
,
Safari
,
Dolphin
,
Skyfire
,
Opera Browser
,
Opera Mini
,
Android Browser
,
Symbian Browser
,
Blackberry Browser
,
Ars Technica
,
Browser Market Share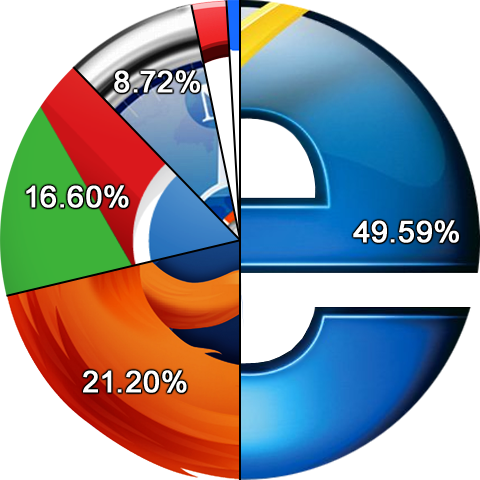 The latest Ars Technica browser usage figures show that Internet Explorer has dropped below 50% market share for the first time - for combined browsing platforms (Desktop + Mobile)
Combined Browser Market Share October 2011
| | | | | | | |
| --- | --- | --- | --- | --- | --- | --- |
| Internet Explorer | | | | | | 49.59% |
| Firefox | | | | | | 21.20% |
| Chrome | | | | | | 16.60% |
| Safari | | | | | | 8.72% |
| Opera | | | | | | 2.55% |
| Android Browser | | | | | | 0.76% |
Worldwide Desktop Browser Market Share October 2011
| | | | | | | |
| --- | --- | --- | --- | --- | --- | --- |
| Internet Explorer | | | | | | 52.63% |
| Firefox | | | | | | 22.51% |
| Chrome | | | | | | 17.62% |
| Safari | | | | | | 5.43% |
| Opera | | | | | | 1.56% |
| Other | | | | | | 0.25% |
Worldwide Mobile Browser Market Share October 2011
| | | | | | | |
| --- | --- | --- | --- | --- | --- | --- |
| Safari Mobile | | | | | | 62.17% |
| Opera Mini | | | | | | 18.56% |
| Android Browser | | | | | | 13.12% |
| Symbian | | | | | | 2.55% |
| Blackberry | | | | | | 2.04% |
| Opera Mobile | | | | | | 0.49% |
| Internet Explorer | | | | | | 0.16% |
| Other | | | | | | 0.82% |
Here at Comrz we are an even split between Chrome and Firefox, with development preferring to work on Firefox because of its still superior developer toolset, whilst we others prefer the speed and elegance of Chrome.

We all know why IE figures have remained so high - thousand of poorly run institutions and archaic public services still tend to be running very old versions of IE - it's quite surprising just how many of these PCs are on IE6.

I'm not sure the mobile figures entirely stack up here either - there are currently nearly as many Android handsets in global circulation as iPhones, of course several Android users favour Dolphin and Skyfire, but the Android browser figure does seem unusually low.

By now I am of course an iPhone user of many years, and as you may have read on my other blogs, don't see myself switching to Android or Windows Mobile any time soon. As far as desktop browsing goes though, I can't see anything better out there than Chrome - Google Chrome revolutionised the web browser in a very subtle way when it was first introduced back in September of 2008, and all the major browsers have since been busy copying Chrome's

...

5 comments
|
permalink
|
email this
|

|





28 Oct 2011 10:51 PM

Popular

Comments

Profile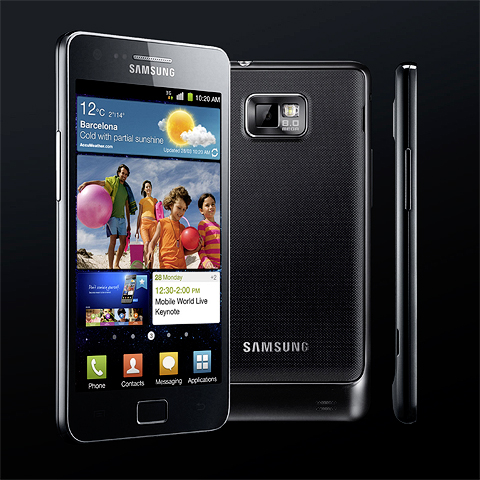 The latest market research by Strategy Analytics reveals that Samsung is currently in the lead for Smartphone unit sales for the 3rd Quarter of this year. Many analysts correctly reason that the masses were waiting for the launch of the iPhone 5, which turned out to be the iPhone 4S. Selling more than 4 million units in its first weekend, it is likely that Apple will be top again by the end of the year, but that should not diminish Samsung's achievement with its all-conquering Galaxy range.

In many commentators opininons, the Galaxy SII is still the current best smartphone out there, its Super Amoled Plus screen being superior to the more recent Galaxy Nexus and Galaxy Note, and it is blessed with a better camera (8.0MP) as well as superior features in some areas. The Galaxy range comes in a huge variety and is available on pretty much every network, at a relatively reasonable price. It's not long before the Galaxy SIII is launched, which should put Samsung significantly in front of its competitors - specs-wise.

Global Smartphone Shipments Q3 2011
| | | | | | | | | | | | | |
| --- | --- | --- | --- | --- | --- | --- | --- | --- | --- | --- | --- | --- |
| Company | | | | | | Shipments (millions) | | | | | | Market Share |
| | | | | | | | | | | | | |
| Samsung | | | | | | 27.8 | | | | | | 23.8% |
| Apple | | | | | | 17.1 | | | | | | 14.6% |
| Nokia | | | | | | 16.8 | | | | | | 14.4% |
| Others | | | | | | 55.3 | | | | | | 47.3 |
Current Global Total Mobile Phone Handsets Market Share
| | | | | | | |
| --- | --- | --- | --- | --- | --- | --- |
| Company | | | | | | Market Share |
| | | | | | | |
| Nokia | | | | | | 27.3% |
| Samsung | | | | | | 22.6% |
| LG | | | | | | 5.4% |
| ZTE | | | | | | 4.7% |
| Apple | | | | | | 4.4% |
| Others | | | | | | 35.6% |
Apple of course is doing very well, but it's not single-handedly bossing the phone world as many of its fans ardently believe. All these lawsuits and counter-suits show that Apple is nervous about Android, and particularly about Samsung - who is also one of its major suppliers! Every one was trailing Apple in terms of smartphone innovation, but the tide does seem to be turning somewhat - as Apple innovation is slowing, and Android and Windows innovation is conversely accelerating, and in some cases leap-frogging Apple.

The hardware and platform sides though are really just 1/2 the equation, with the

...

1 comment
|
permalink
|
email this
|

|





28 Oct 2011 6:07 PM

Popular

Comments

Profile
Tags:
Android
,
apple
,
mobile
,
nokia
,
htc
,
iPhone
,
Samsung
,
Blackberry
,
smartphone
,
Sony Ericsson
,
iOS
,
Windows
,
Galaxy Nexus
,
Mobile Platform
,
RIM
,
Porsche Design
,
BB 9900
,
P'9981
,
BlackBerry Bold
,
Lumia 800
,
Vertu
,
Vertu Constellation
,
Tag Heuer
,
Meridiist
,
D&G
,
Armani
,
Prada
,
LG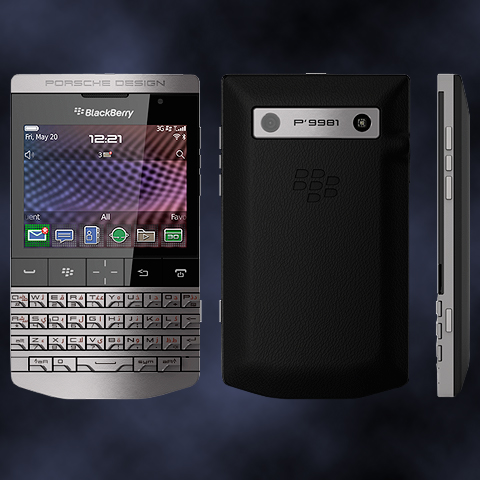 With all the column inches these days being devoted to the 3-way tussle between iOS, Android and Windows platforms, and each seeing a new platform flagship phone launch in October, RIM obviously thought they would need to maintain current mindshare by launching a flagship model of their own.

This BlackBerry flagship is a Porsche Design P'9981 - based on the 9900 Bold model - but made with premium materials, and having its own unique skinned interface. It comes up very slightly larger than the 9900, but then again it does have a hand-wrapped leather back and entire forged steel chassis. It will mostly be sold via Porsche Design outlets - for circa $2,000, and is classified as a restricted, rather than limited edition. As a piece of industrial design,it is obviously head and shoulders above the other BlackBerry phones, this is very much a deluxe model with a premium price.

I guess it's very much aimed at the bankers and suits brigade which still largely supports this kind of phone. It should compete well with the Vertu and Tag Heuer phones of this world, but its price point very much excludes it from the rank and file.

In this internet age - where other phone manufacturers are increasingly enlarging their screen real estate, is there still place for a 2.8" 640 x 480 display? My thinking is that screen real estate really is essential these days, and for those who really need a physical keyboard, some kind of keyboard slider arrangement is preferable to a diminutive screen.

Vertu is very much focusing on its full touchscreen 'Constellation' variant, so it's interesting to see that RIM commissioned Porsche Design to rejig its more old-fashioned keuboard format.

Specs-wise, with 1.2GHz processor, 768MB RAM, Onboard Memory of up to 32GB of onboard storage, 5MP camera - it really stacks up quite well. It's obviously quite a striking phone which is a plus, but then again, it has an odd form factor compared to the most useful current batch of phones. Apps-wise, RIM's work in gaining compatibility with Android apps should put it in a fairly decent position.

It's a shame the other phones in the BlackBerry portfolio aren't as good looking as this one. Its price puts it out of the reach of most, and I don't see it becoming a big seller like the iPhone 4S, Samsung Galaxy Nexus or Nokia Lumia 800.

We had a whole spate of

...

6 comments
|
permalink
|
email this
|

|





27 Oct 2011 12:15 AM

Popular

Comments

Profile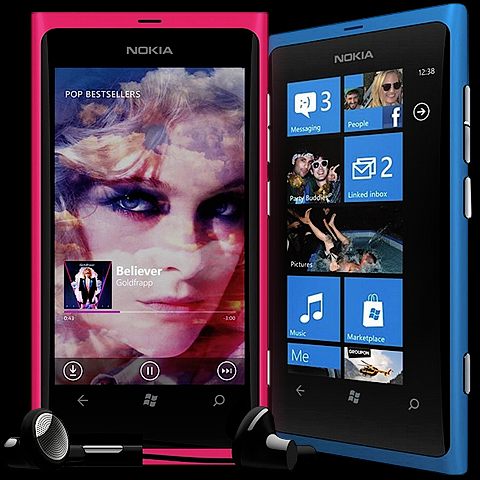 In the wake of the slightly disappointing iPhone 4S and equally disappointing Galaxy Nexus launches, we now have the supposed saviour of both Nokia and the Windows Mobile Platform to contend with.

Much has been written about the fabuolous usability of the Metro Tiles which are the cornerstones of the Windows experience, versus the app icons of Android and iOS. For those that first come to Windows Mobile, the interface initially seems highly intuitive and seemingly the wave of the future. However, as you live with it, you discover, much like any interface - that it has its various weaknesse as well as strengths. In fact, this latest incarnation of Windows Mobile (as a platform, not Mango!) has been out for a while now, and it has failed to get any real traction with consumers.

Both iOS and Android are significantly ahead of the Windows Platform - in terms of maturity, apps, ability and consumer uptake. The Windows Mobile Platform has just a tiny percentage of the market - so was Nokia right in choosing Windows over Android?

Before we answer that question, we cannot fail to be impressed by the flawless elegance of Nokia's new design. In my opinion, in pure hardware design terms, this is unequivocally the prettiest smartphone currently on the market. Whichever way you turn it, the minimal detailing is quite stunning. I would have gone one further and omitted the chrome panel around the camera - but then again, I really like minimalistic design. The liquid-like curved screen and concealed ports just add to the quality feel of the single piece polycarbonate shell (available in Magenta and Cyan as pictured, as well as regulation black!). So as far as we are concerned, design-wise it is amazing, and it features a separate and specific camera button - to match its superb 8MP Carl Zeiss lensed camera.

Now for the obvious downsides - only 16GB of onboard memory (with no memory card slot), and no front-facing camera (which is now a must for helping teenage girls apply their makeup!); also no 4G and no NFC. The limited memory and camera are totally a Windows restriction, as Nokia's identical Meego-running N9 handles upto 64GB of memory, and features a front-facing camera!

What actually lets the Nokia Lumia 800 phone down therefore really is Windows - through its lack of apps, lack of memory support, and lack of forward-facing camera support. When you put this

...

2 comments
|
permalink
|
email this
|

|


| | |
| --- | --- |
| Found: 98 Displaying: 1-20 | |

Subscribe to feed

Subscribe by email
Recent Visitors