The Future of Music 2021
08 January 2021
6:42 AM

Stefan Karlsson
2021 Album Release Schedule
2021 Music Highlights
Future Music 2021
Future of Music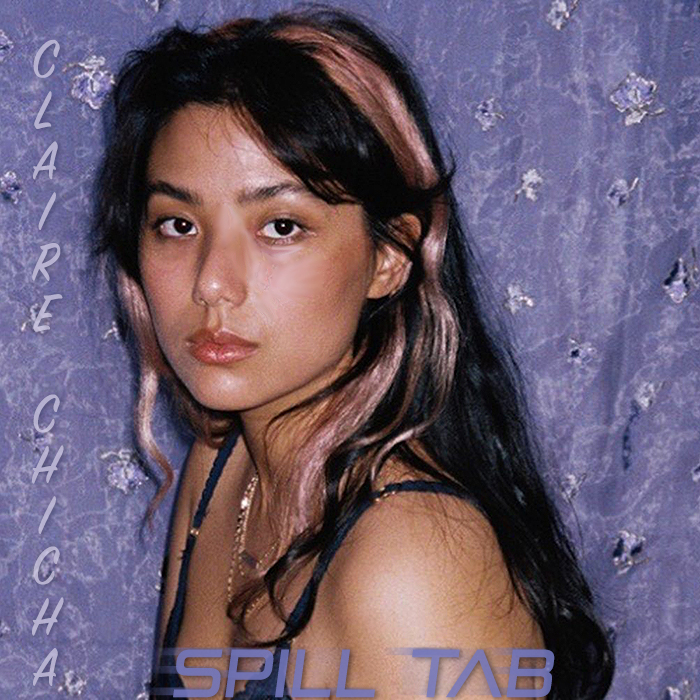 We find ourselves in strange times, almost surreal at some points - with the Covid situation and strange political happenings around the world. This time has been typified by resorting to various home-comforts - including comfort-eating, and comfort-listening to a large degree.
This makes for a healthy does of Nostalgia with lots of flavours of the 80's and 90's harkening back to gentler times. We've see the continued growth of all kinds of sub-genres - with Twilight / Kitchen Disco being on of my favourites. By and large though what we have is really a new sense of eclecticism. Exemplified by artists like Ed Sheeran - who straddle several genres and keep surprising us with creative collaborations.
I myself, apart from Twilight Disco - seem to find myself leaning still more into slightly whimsical and quirky electronic pop - a genre that's always been a favourite. While the 2021 Breakthrough Artists section below shows just how eclectic and broad the scope is - across pop, rock, punk, metal, electronica, R&B, Hip Hop and a smattering of instrumental jazz even.
Generally though I seem to largely be wanting something more familiar and comforting, while I feel an experimental phase lies not too far ahead!
I could have selected any of a number of artists to be my poster girl/boy/band of the year - while I felt a strong emotional connection with some of Spill Tab's (Claire Chicha) recent output in particular. It owes quite a bit of influence to two previous favourites - Billie Eilish and Skott in particular.
---
10 Favourite Albums of 2020
In my 2020 review I noted a heavy element of nostalgic sounds - recalling the now relative paradise of the 80's and 90's.
All top five choices in particular have a healthy dose of nostalgia bout them for sure - also of course the sophistication of Twilight Disco! :
Jessie Ware - What's Your Pleasure?
The Weeknd - After Hours
Róisín Murphy - Róisín Machine
Dua Lipa - Future Nostalgia
The Avalanches - We Will Always Love You
Sault - Untitled (Black Is | Rise)
Purity Ring - Womb
Skott - Always Live for Always
Becky and the Birds - Trasslig EP
Grimes - Miss Anthropocene
---
10 Favourite Songs of 2020
While my top album choices prove to be somewhat laid back in many ways, that is not the case with the individual Single or Song choices - which seem rather more sparky and effervescent. Some significant quirky but fairly sophisticated electronic pop! :
Run the Jewels feat. Royal Blood - The Ground Below (Royal Jewels Mix) | Ooh La La | JU$T
Grimes - Darkseid w/ 潘PAN | Delete Forever
100 gecs - hand crushed by a mallet (Remix) | Money Machine | gecgecgec (Remix)
Carpenter Brut - Blood Machines Theme | Maniac
Jayda G - Both of Us | Are U Down
Jessie Ware - Save a Kiss | What's Your Pleasure | In Your Eyes | Spotlight | Soul Control | The Kill
The Weeknd ft. Rosalía - Blinding Lights | In Your Eyes ft. Kenny G | Too Late | Save Your Tears
Dua Lipa - Physical | Hallucinate | Don't Start Now
Billie Eilish - No Time To Die | Therefore I Am | My Future
Madalen Duke - Born Alone Die Alone | Part Goddess Part Gangster | Run Boy
---
Breakthrough Artists for 2021 / BBC Sound of etc.
This was an unusually arduous task this year as there was generally very little overlap of the main lists - with each magazine and music body advocating for a different set of artists. As a result I have a fairly unprecedented Long List of 150+ candidates - straddling near enough every major genre out there bar classical.
From the Long List I chose circa 20 that appealed to be most - while on a different day I would undoubtedly have made a different selection. Music is such an emotive subject - and for me, like many things. it is dominated by what prevailing mood and plain of existence I find myself on.
As is often the case I find myself leaning towards slightly quirky and whimsical electronic pop - typically female-fronted. While there are a few interesting choices in there too. I did not deliberately set out to make the Long List so eclectic - it is very much a product of these times - and like said has some fairly significant genre coverage including a number of rising stars in instrumental jazz - those alas did not make the short list which follows, then book-ended by the full Long List I compiled from all those leading music resources.
On this occasion I've decided not to do all that pigeon-hole genre assignment as I don't really find it that helpful for my own tastes and rather becomes a limiting exercise instead of a more open exploration.
Note also that I had to disqualify a number from the listing as I had already featured them last year - Inhaler therefore does not feature at all, while I really like Griff - but covered her in last year's selection! This is an incredibly International selection this year with artists coming from all corners of the world - versus the usual UK/US lean.
Apart from Spill Tab at the top of the pile both Short and Long Lists are alphabetical by artist :
Spill Tab - My Artist for 2021
Holly Humberstone (BBC Sound of #2)
---
The 150+ 2021 Breakthrough Artists Long List
* Asterisk / Bold denotes personal favourites - as above!
24kGoldn
220 Kid
Aggi Dix
* Alaina Castillo
Alewya
* Alfie Templeman
Amaarae
Anxious
Aquiles Navarro
As Everything Unfolds
* Ashwarya
Astrid Engberg
Attalie
AWA
Baby Keem
Baby Queen
BackRoad Gee
Bad Boy Chiller Crew (BBCC)
Berwyn (BBC Sound of 2021 : #3)
BLOXX
Boncyan
Bree Runway
Bríet
Calabashed
Cat Burns
Chloe Moriondo
Cj Pandit
Claud
* Claudia Valentina
CMAT
Coach Party
Courting
Daine
DEAR-GOD
Death Tour
Demie Cao
Denise Chaila
Drug Store Romeos
Dutchavelli
Enny
Erika de Casier
Felix De Luca & Shatter Hands
Flo Milli
Folly Group
For Those I Love
Fousheé
Fred again..
Frosty
Genesis Owusu
Girl in Red
Goya Gumbani
Gracey
Greentea Peng (BBC Sound of 2021 : #4)
** Griff (BBC Sound of 2021 : #5) (alas already included in 2020)
Gustaf
Hollow Sinatra
* Holly Humberstone (BBC Sound of 2021 : #2)
Hope Tala
Ideal
India Jordan
Isola
Ivorian Doll
Jany Green
Jockstrap
Johan Kull
Johanna Burnheart
Joesef
Jordana
Josie Man
* Julie Bergan
Kamal
KennyHoopla
Kid Kapichi
* Klein Zage
KMRU
Kynsy
Lil Halima
* Logic1000
Lol K
Loose Articles
Lou Hayter
* Louie Blue
Louisa Melcher
Lowertown
Lucinda Chua
* Lucy Deakin
LustSickPuppy
Lynks
Malady
Marijannah
Martha Skye Murphy
Martyn Bootyspoon
Meet Me @ The Altar
merci, mercy
Michelle
Mina Okabe
Miriam Bryant
MoMa Ready
Myke Towers
The Mysterines
Nathan Dawe
Nayana Iz
NewDad
Nicolas Cage Fighter
Noisy
Nublu
Offica
ONEFOUR
Orion Sun
Pa Salieu (BBC Sound of 2021 : #1)
Pixey
Park Hye Jin
Powfu
Priya Ragu
* PVA
* Pyra
R.A.E
Raheaven
Remi Wolf
Romero
Rose Gray
Scalping
* Shadi G
Shaybo
Skullcrusher
Smoothboi Ezra
* Sofia Kourtesis
* Spill Tab ***** [My Artist of the 2021]
Sprints
Sweeping Promises
* Tate McRae
* Tayo Sound
Tessa
The Goa Express
The Lathums
The Lazy Eyes
The Lounge Society
The Snuts
Tiana Major9
Tori Handsley
Tuomo
* Wargasm
Wendy Eisenberg
Where Did Nora Go
Witch Fever
Wordcolour
Yard Act
Yung Raja
Zola Mennenöh
Zsela
---
10 Known Albums I'm Looking Forward To in 2021
This list contains confirmed releases - a lot of favourites still under TBC though - as below. These are the properly named ones that have a set release date already (alphabetical as usual) :
Ashnikko - Demidevil
Die Antwoord - 27
Grimes – Miss Anthropocene Rave Edition
Lana Del Rey - Chemtrails over the Country Club
Logic1000 - You've Got the Whole Night to Go EP
Sia - Music
Slowthai - Tyron
Rihanna - R9
Rosalía - R3
Young Thug - Slime Language 2
---
2021 Album Release Schedule Highlights
JANUARY
Ani DiFranco - Revolutionary Love
Arlo Parks - Collapsed Sumbeams
Barry Gibb - Greenfields
Buck Meek - Two Saviors
Dusk – The Hermit
Flux Pavilion - .wav
Goat Girl - On All Fours
Jazmine Sullivan - Heaux Tales
Lia Ices - Family Album
Logic1000 - You've Got the Whole Night to Go EP
Madlib - Sound Ancestors
Palberta - Palberta5000
Rhye - Home
Shame - Drunk Tank Pink
Sleaford Mods - Spare Ribs
Steve Earle & the Dukes - J.T.
The Notwist - Vertigo Days
TRZTN - Royal Dagger Ballet
Viagra Boys - Welfare Jazz
You Me at Six - Suckapunch
FEBRUARY
Alice Cooper - Detroit Stories
Architects - For Those That Wish to Exist
Ashnikko - Demidevil
Black Country, New Road - For the first time
Bonnie Tyler - The Best Is Yet to Come
Celeste - Not Your Muse
Clap Your Hands Say Yeah - New Fragility
Cloud Nothings - The Shadow I Remember
Epica - Omega
Femi Kuti and Made Kuti - Legacy+
Foo Fighters - Medicine at Midnight
John Carpenter - Lost Themes III: Alive After Death
Julien Baker - Little Oblivions
Katy Kirby - Cool Dry Place
London Grammar - Californian Soil
Lost Horizons - In Quiet Moments Part 2
Madison Beer - Life Support
Maxïmo Park - Nature Always Wins
Melvins - Working With God
Mogwai - As the Love Continues
Pale Waves - Who Am I?
Pentatonix - The Lucky Ones
SG Lewis - Times
Sia - Music : Songs from and Inspired by the Motion Picture
Slowthai - Tyron
Sun June - Somewhere
The Hold Steady - Open Door Policy
The Pretty Reckless - Death by Rock and Roll
The Staves - Good Woman
The Weather Station - Ignorance
Wild Pink - A Billion Little Lights
Willie Nelson - That's Life
MARCH
Arab Strap - As Days Get Dark
Cory Hanson - Pale Horse Rider
Covey - Class of Cardinal Sin
Dodie — Build A Problem
Evanescence - The Bitter Truth
Ringo Starr - Zoom In
Rob Zombie - The Lunar Injection Kool Aid Eclipse Conspiracy
Sting - Duets
Teenage Fanclub - Endless Arcade
Tigers Jaw - I Won't Care How You Remember Me
APRIL
Glasvegas - Godspeed
Greta Van Fleet - The Battle at Garden's Gate
MAY
TBA
3TEETH - TBC
Adele - TBC
Alicia Keys - Alicia
Alien Weaponry - TBC
Amenra - TBC
Animals as Leaders - TBC
Anthrax - TBC
Arcade Fire - TBC
Arch Enemy - TBC
At the Gates - TBC
Avenged Sevenfold - TBC
Azealia Banks - Fantasea II: The Second Wave
Backxwash - TBC
Baroness - TBC
Beartooth - TBC
Bebe Rexha - TBC
Ben Harper - Winter Is for Lovers
Big Thief - TBC
Billie Eilish - TBC
Björk - TBC
Bleachers - YBC
Bring Me the Horizon - TBC
Bullet for My Valentine - TBC
Busta Rhymes - TBC
Cane Hill - TBC
Cardi B - TBC
Chromatics - Dear Tommy
Chubby and the Gang - TBC
Chvrches - TBC
CL - Alpha
Coheed & Cambria - TBC
Converge - Blood Moon
Courtney Barnett - TBC
Daniel Lanois - Heavy Sun
Danny Brown - XXXX
Darkness - Spiral
Darkside - Spiral
Denzel Curry - TBC
Devin Townsend - Lightwork
Diddy - No Way Out 2
Die Antwoord - 27
Dinosaur Jr. - TBC
Drake - Certified Lover Boy
Dry Cleaning - TBC
Fever 333 - TBC
FKA Twigs - TBC
Frank Ocean - TBC
Future - Life Is Good
Garbage - TBC
Ghost - TBC
Girl Band - TBC
Gojira - TBC
Grimes – Miss Anthropocene Rave Edition
GWAR - TBC
GZA - Dark Matter
Hand Habits - TBC
Insane Clown Posse - Yum Yum Bedlam
J. Cole - The Off Season + It's A Boy + The Fall Off
Janet Jackson - Black Diamond
Japanese Breakfast - TBC
Jerry Cantrell - TBC
Jinjer - TBC
Judas Priest - TBC
Kacey Musgraves - TBC
Kaleo - Surface Sounds
Kanye West - Turbo Grafx 16 + Donda: With Child
Kendrick Lamar - TBC
Kerry King - TBC
Kid Cudi - Entergalactic + Man on the Moon III
KMD - Crack In Time
Lana Del Rey - Chemtrails over the Country Club
Lil Naz X - TBC
Lil Wayne - I Am Not a Human Being III
Liz Phair - Soberish
Lorde - TBC
Lucy Dakus - TBC
Lykke Li - TBC
Magda Davitt (Sinead O'Connor) - No Mud No Lotus
Mastodon - TBC
Maxwell - Night
Meek Mill - TBC
Megadeth - TBC
Meshuggah - TBC
Metallica - TBC
Migos - Culture III
Mike Will Made It - Michael
Ministry - TBC
Modest Mouse - TBC
Moontype - TBC
My Bloody Valentine - TBC
Natalie Imbruglia - TBC
Neon Indian - TBC
Noname - Factory Baby
OneRepublic - Human
Ozzy Osbourne - TBC
Park Hye Jin - TBC
Parquet Courts - TBC
Phoenix - TBC
Polyphia - TBC
Poppy - TBC
Porter Robinson - Nurture
Pusha T - TBC
Red Hot Chili Peppers - TBC
Rihanna - R9
Rosalía - R3
Royal Blood - TBC
Ryley Walker - TBC
Schoolboy Q - TBC
Scorpions - TBC
Slowdive - TBC
Snail Mail - TBC
Spoon - TBC
Sky Ferreira - Masochism
St. Vincent - TBC
SZA - TBC
The Cure - TBC
The Killers - TBC
The Offspring - TBC
The War on Drugs - TBC
The Weeknd - TBC
Whitechapel - TBC
The Wrens - TBC
Travis Scott - Utopia
Vince Staples - TBC
Weezer - Van Weezer
Weyes Blood - TBC
Yo Gotti - Trapped
Young Thug - Slime Language 2
Zack de la Rocha - TBC
Zara Larsson - Poster Girl
Zayn Malik - Better