Logitech ClearChat Pro USB Headset

by Stefan

08 September 2010 06:37 PM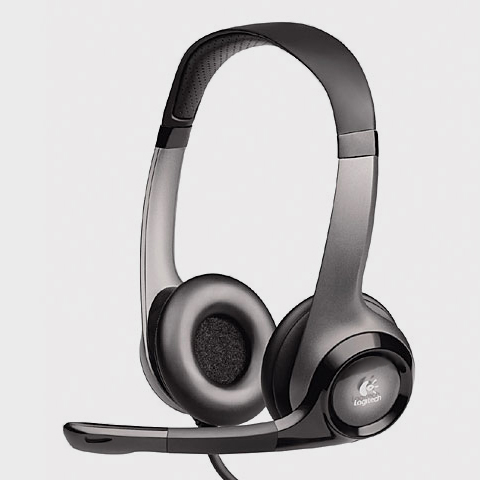 Comfortable, clear, reliable professional headset
I've tried using all manner of wireless and Bluetooth headsets, but they don't yet give me the consistent quality and connectivity that I need for my daily support and project management calls. My brother uses the wireless equivalent headset, and his voice often drops out or becomes distorted. I just don't need the hassle, although there is added convenience from wireless operation, but you need to worry about battery charge and re-charging etc. With USB wired headphones, you know you've got a solid connection, and you know you've got constant power.

There's a need volume control rocker switch in the outer ring of the righ hand speaker, as well as a 3 way toggle switch for shifting profile from Phone to Gaming or Music. I never really know when I'm going to get a call, so my headset is pretty much permanently set to Phone.

Our main switchboard comes in digitally over the Internet, so this is my Phone, as well as my main Media and AudioVisual listening device. Performance is more than competent really - I'm sure that there are better sounding headsets out there with more volume and more bass-response. This is a great all-rounder though, married to sufficient durability, and considerable all-day-long wearing comfort.

I say 'sufficient durability', as my first set perished in a couple of years - some disconnect to the microphone. Of course that particular headset did accompany me on several different office moves, and no doubt it was ill-treated at certain points in its lifetime. My new set is holding up just fine - highly recommended.
Overview
Topic



Website / URL
www.logitech.com/en-gb/...

Features / Highlights
£39.99 Price tag
Laser-tuned audio
Noise-canceling microphone
Mute indicator
Pure digital USB
SoundSwitch Equaliser
Flexible, rotating boom
Quick-access audio controls

Pros
Highly versatile
Clear sound
Practical
Competent
Reliable
Comfortable

Cons
Sound quality and overall frequency response could be better
Construction is still a little overly 'plastic'

Verdict
A very practical day-to-day headset which is versatile, comfortable and reliable