Frank Ocean - Nostalgia, Ultra

by Stefan

24 August 2011 11:50 AM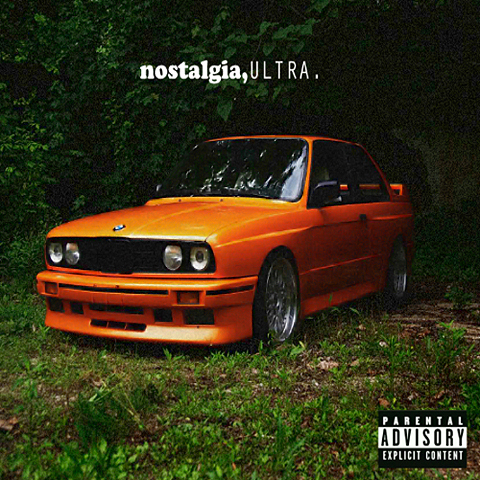 Truly superb chilled out hip hop
After Kanye's masterpiece 'My Beautiful Dark Twister Fantasy', it's incredible that another seminal hip hop release should come around again so quickly. This brings to mind the laid-back easy vibe of the Daisy Age of hip hop, De La Soul, Tribe Called Quest etc., as well as the easy breezy vibe of Jazzy Jeff's 'Summertime'.

The sampled backing tracks are expertly selected, with pleasing uses of Eagles' 'Hotel California' and MGMT's 'Electric Feel'.

The album combines great musicality with smooths flows, expert production and a myriad of deft touches. Its a highly unofficial release, for obvious sample clearance reasons! Hence it is pitched as an informal 'Mixtape' rather than an album proper.

It's one of the albums of the year for sure; the opening trio of 'Strawberry Swing', 'Novacane' and 'We All Try' are just sublime - very highly recommended!

Tracklisting:
Street Fighter 0:22
Strawberry Swing 3:55
Novacane 5:03
We All Try 2:52
Bitches Talkin' 0:22
Songs for Women 4:13
Lovecrimes 4:00
Goldeney 0:18
There Will Be Tears 3:15
Swim Good 4:17
Dust 2:34
American Wedding 7:01
Soul Calibur 0:28
Nature Feels 3:44
Overview
Topic


Website / URL
en.wikipedia.org/wiki/F...

Features / Highlights
Slick, effortless production
Great sample tracks
Smooth lyrical flows
Soulful
Socially conscientious
Explicit Lyrics!

Pros
Strawberry Swing
Novacane
We All Try
Swim Good
American Wedding
Nature Feels

Cons
It really is all good - short and sweet album, all thriller chiller, no filler

Verdict
Exceptional, smooth, chilled out hip hop - a true classic!