You are here:
Home
|
Blogs
|
Stefan's Naturally Aspirated Blog





02 Jan 2014 5:03 PM

Popular

Comments

Profile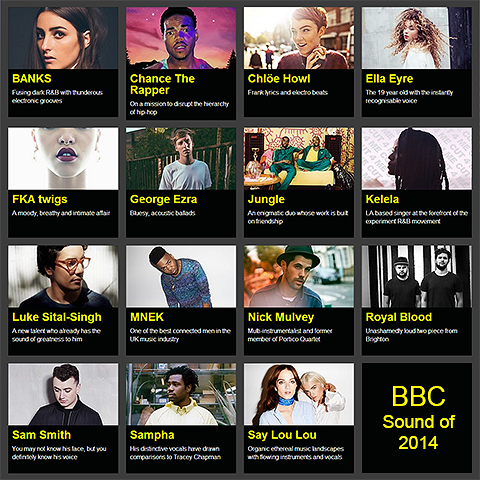 It's that time again when musos try to predict the breaktrough acts of 2014. In the past I've always led on 'BBC's Sound of ...', but this year I have decided to do an aggregate listing of everyone recommended by BBC, GlobalGrind, iTunes, MTV, Spotify and others. The first is the entire long-list, followed by 'Most Hyped' (most mentions) and finally my 5 top picks - should be something for everyone here!:
Alphabetical:
Banks - Fusing dark R&B with thunderous electronic grooves (BBC, MTV, iTunes, Spotify)
Betty Who - Effervescent synth-pop (Spotify)
Bipolar Sunshine - Rhythmic, soulful indie pop (Spotify)
Chance the Rapper - On a mission to disrupt the hierarchy of hip-hop (BBC, GlobalGrind)
Chlöe Howl - Frank lyrics and electro beats (BBC, iTunes)
Circa Waves - Liverpool garage rock revivlalists (Spotify)
Dan Croll - Charming melody-led electro-folk (iTunes, Spotify)
Ella Eyre - Rudimental vocalist goes solo (BBC. MTV)
Elyar Fox - Prodigious YouTube talent (MTV)
FKA Twigs - Mesmerizing haunting electronica (BBC, Spotify)
G-Eazy - Poppy Hip Hop from New Orleans (Spotify)
George Ezra - Bluesy, accoustic ballads (BBC, MTV, iTunes)
Glass Animals - Electronic Alt-folkish quartet from Oxford (Spotify)
Hozier - Moody / soulful Irish singer-songwriter (Spotify)
Isaiah Rashad - Soulful Tennessee emcee (GlobaGrind)
Joel Compass - Male singer-songwriter with contemporary appeal (MTV)
Joey Bada$$ - Gruff 18 year old Brooklyn rapper (Spotify)
Josh Record - Acoustic guitar combined with heavenly vocals (iTunes)
Jungle - Enigmatic urban duo (BBC, Spotify)
Kelela - LA-based singer at forefront of experimental R&B (BBC, GlobalGrind)
Kwabs - 'Electro-synthesized soul' (MTV)
Laura Welsh - Stripped-down soul-pop (iTunes)
Lil Bibby - Youthful Chicago Hip Hop (GlobalGrind)
Luke Sital-Singh - Dreamy singer-songwriter (BBC, iTunes, Spotify)
Mapei - Swedish princess of Hip Hop Soul (GlobalGrind)
Marie Naffah - Witty singer-songwriter, winner of MTV unsigned (MTV)
Migos - Georgia trap trio (GlobalGrind)
MNEK - Hardest working collaborator in UK urban (BBC)
Mø - Entrancing Danish electropopper (iTunes, Spotify)
Nick Mulvey - Portico Quarted member goes solo (BBC)
PARTYNEXTDOOR - Modern urban R&B in the mold of The Weeknd (GlobalGrind)
Royal Blood - Riff-heavy power
...

4 comments
|
permalink
|
email this
|

|





28 Nov 2013 7:08 PM

Popular

Comments

Profile
Tags:
publishing
,
iTunes
,
iBooks
,
Spotify
,
education
,
eBooks
,
Tablets
,
Online Publishing
,
Publishing Industry
,
Selling Chapters
,
Online Books
,
Selling Books Online
,
Magazine Publishing
,
Book Publishers
,
Academic Publishing
,
Book Singles
,
Book Chapters
,
Tablet Books
,
Digital Formats
,
Digital Book Formats
,
Book Granularity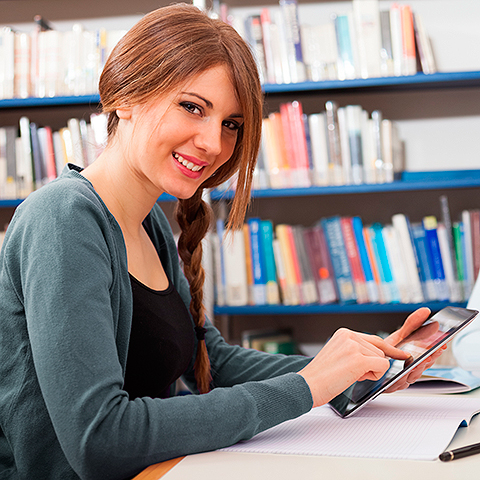 The last big step change in publishing was the accelerated transition to digital formats - eBooks, PDFs and the like. In a similar way, the music industry moved from CDs and Vinyl to be largely dominated by digital formats like MP3 and FLAC.

We've already heard from academic publishers that Professors and student bodies no longer wish to buy the whole text book, but only the 2-3 most relevant chapters. In publishing we are therefore moving metaphorically from album to single sales - or increasing book granularity.

There are other obvious parallels to be considered though, as Spotify has further shaken up the music industry by giving access to an enormous library on a subscription basis. No doubt Amazon is figuring out how to deliver its own 'Spotify for books' service via Kindle. It's a frightening fact in the UK that the average number of books bought per capita is currently less than '1' - so any means to drive up book sales should be welcomed.

This then opens up the next evolution and its obvious parallel with music playlists. You can imagine academics being able to set the curriculum by ascribing key chapters (singles) to a specified reading list.

I remember when I was at university, and the constant internal debate about whether to buy the book or borrow from the library or even just browse and absorb in the library on an adhoc basis. Once an academic publisher launches their 'Studify' portal, it will be as if all students' dreams have finally come true. They will be attending classes with their tablet of choice / kindle in hand, and can instantly gain access to all the necessary study materials - neatly categorised into Curricula or Reading Lists, and paid for on an affordable monthly subscription.

Don't think that this won't impact on consumer book sales either. How many of us have read one or two chapters of a book before realising that said book holds no interest for us - and cursing a failed investment.

Magazine publishers have already taken advantage of the online subscription route, and book publishers need to be aware of the opportunities in that area. With a subscription model we can also see the reintroduction of the old fashioned weekly serial - where you release a chapter at a time, or deliver engaging topical stories like

...

1 comment
|
permalink
|
email this
|

|





13 Jan 2013 9:21 PM

Popular

Comments

Profile
Tags:
MySpace
,
youtube
,
iTunes
,
Discogs
,
Lana Del Rey
,
Online Music
,
Niki & The Dove
,
Santigold
,
Music Discovery
,
AlunaGeorge
,
Chvrches
,
Haim
,
K Koke
,
Future of Music Online 2013
,
Future of Music 2013
,
2013 Musical Trends
,
Music Discovery Resources
,
New Artists for 2013
,
Sounds of 2013
,
2013 Album Release Schedule
,
Online Music Retail
,
Grimes
,
Iamamiwhoami
,
Ava Luna
,
Kendrick Lamar
,
Crystal Castles
,
Purity Ring
,
Poliça
,
Sportify
,
Daley
,
Elliphant
,
Foxes
,
Inc.
,
Kate Boy
,
M.O.
,
Glass Candy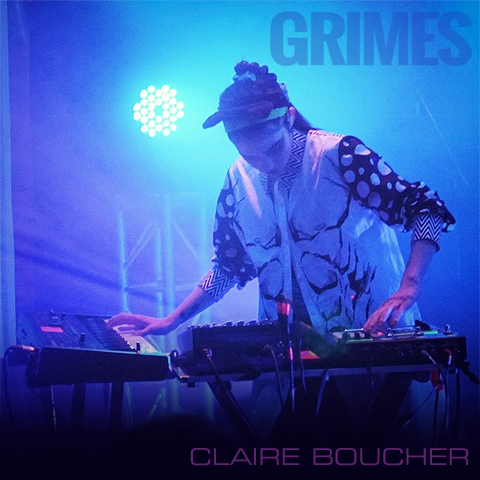 My Top 10 Albums of 2012
Visions - Grimes
Born to Die (Paradise Edition) - Lana Del Rey
Kin - Iamamiwhoami
Ice Level - Ava Luna
Good kid, m.A.A.d city - Kendrick Lamar
III - Crystal Castles
Shrines - Purity Ring
Instinct - Niki & The Dove
Master of My Make-Believe - Santigold
Give You The Ghost - Poliça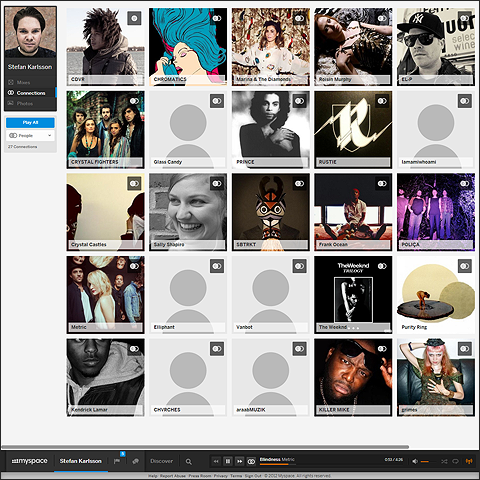 10 Musical Trends for 2013
MySpace will try to re-assert itself versus Spotify and iTunes - some nice features in the recent update, but not sure if it's enough to take on Spotify and become the defacto music discovery site - vs current front-runner YouTube
YouTube is still most likely to remain the dominant Musical discovery / promotion vehicle for most pop artists throughout 2013
iTunes and Spotify will hopefully bring out browser versions of their interfaces in 2013 - meaning we don't need to continue using clunky desktop applications
We will see more mixing apps and utilities in 2013 - allowing you to create seamless fx-laden DJ mixes and compilations from your own digital collections, YouTube, Spotify and iTunes, something along similar lines to Turntable.fm - but simpler and more stand-alone
We are still waiting for genuine competitors to Spotify; - iTunes was feted to launch a streaming service in 2012 but nothing materialised - perhaps we will see something more promising this year - perhaps MySpace can have a real impact
Expect to see further advancements and refinements in musical services SoundCloud and MixCloud - both could do with better music discovery facilities
In 2012 almost all my Music Album consumption was digital - I only bought a handful of CDs for albums which I was unable to acquire digitally - still suprising to see that not everything is yet available universally in commercial digital formats
Amazon is set to become sole purveyor of mass-market solid format music (CDs really) with the demise of Play.com's own products retail and HMV in dire trouble, digital music really is king (For me that means iTunes, Amazon, Beatport, Juno and even Spotify downloads on occasion)
Lady Gaga has announced a multi-media / apps extravaganza for her new album - along similar lines to Björk's Biophilia, kind of surprised more artist have not followed suit already
What with cinemas now showing Live Theatre, Opera, Concerts and Sporting Events,
...

17 comments
|
permalink
|
email this
|

|





03 Jul 2012 4:14 PM

Popular

Comments

Profile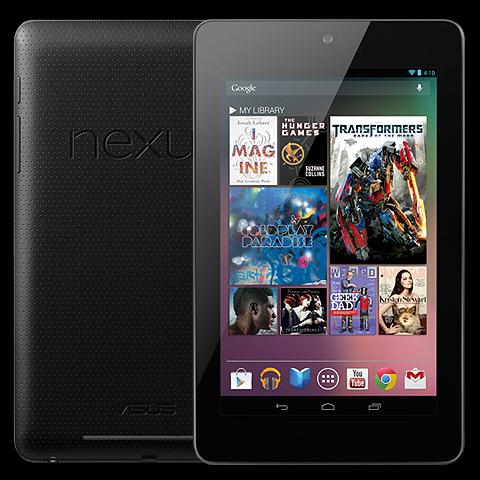 Google's first foray into tablets is part of a double-headed attack on Amazon - to reclaim Android for the Android vanilla experience. Everyone is well aware now of how fragmented the Android landscape is - not just in terms of different version releases, but with every device manufacturer producing their own skinned-up derivation of Android - from HTC Sense, to Samsung's TouchWiz to Amazon's Silk Browser. Here Google is aiming to show that the standard Google Android experience really is the best. This is backed up by the relaunch of the various Google Android stores under the singular 'Google play' brand, to compete with iTunes in some ways, but really to take the initiative away from Amazon's Appstore.

The Google Nexus 7 equals the current Kindle Fire in price - for the base 8GB model, and serves up faster processor and better screen for a far superior experience to that of the Kindle Fire. For a little more money (£199 vs £159 and dollar equivalents) you get the 16GB of Google's top ranked Nexus 7 model.

The Nexus 7 is built by Asus - who are responsible for purportedly the best Android tablet experience currently - by way of the Transformer series. I don't really see this troubling Apple too much in terms of a head-to-head comparison with the higher specced iPads, but it should really worry everyone involved in the more budget end of the market. In stark contrast to Microsoft - who's Surface Tablet launch was all hyperbole and bluster - with no pricing, launch date or even proper tech specs. Go to the Google play site though, and you will see that the Nexus 7 ships in 2-3 weeks (£159 for 8GB model and £199 for 16GB model). Admittedly this is only a 7" tablet, and it lacks typical Android staples in terms of plug-in memory or replaceable battery. There's nothing new or innovative here - the form itself is about as standard as you can get, but if you were going to buy a tablet for £159-199 - this is probably where you should be spending your money; by comparison the cheapest iPad model is the 16GB iPad 2 at £329.

Google has a few more tricks up its sleeve with clever Cloud syncing and Google+ integration - which should enable some smart social media sharing and automatic backups, photo archiving etc. Google play + Google Nexus 7

...

8 comments
|
permalink
|
email this
|

|





28 Feb 2012 3:40 PM

Popular

Comments

Profile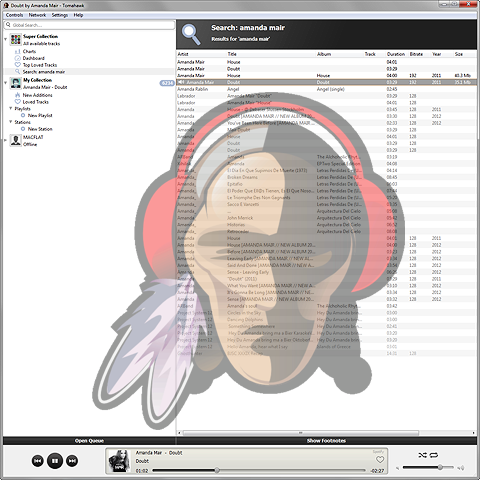 I've been playing around with the Tomahawk Social Media Player desktop app for about a week now - since brother Markus introduced me to it - it exists in both PC and Mac flavours, with the latter being slightly more seamless an experience at the moment. This is definitely NOT a replacement for Spotify, more of a useful addition to it - as the largest library of quality music media comes from Spotify itself (requires Premium account).

Out of the box, Tomahawk does not do much more than play back files you already have on your desktop or network. To really get it working, you need to configure a number of 'Resolvers' which include the following:

For Spotify Premium account holders (Windows Users) you need to download a separate Spotify Resolver from the Tomahawk site. All these Resolvers are only semi-official, so chances are some of them could get blocked at some stage in the future, but essentially the system allows you to search by all these resources and play back the various sound files on the Tomahawk Player.

It's currently a little clunky and unrefined in its user experience and does certain things more awkwardly than one would have deemed necessary. There are separate searches for instance for 'Super Collection' (Online Resources) and 'My Collection' (Your own local or networked music files) - why these are not combined into a single uber search is kind of strange. Also, the Search results themselves are no way near as clear and concise as those on Spotify. In many ways, this seems very much a beta release - when compared to the slick experience of Spotify and new online apps like Pinterest.

There's nothing particularly genius about the search either - as it does not retrieve all those oddly named YouTube files which you can find yourself on YouTube. Some of the results are bizarre 'near matches' which appear midway through the results listsings rather than at the bottom - they should really be arranged by some sort of 'suitability' algorithm.

So in short, the interface and

...

1 comment
|
permalink
|
email this
|

|





09 Feb 2012 1:44 PM

Popular

Comments

Profile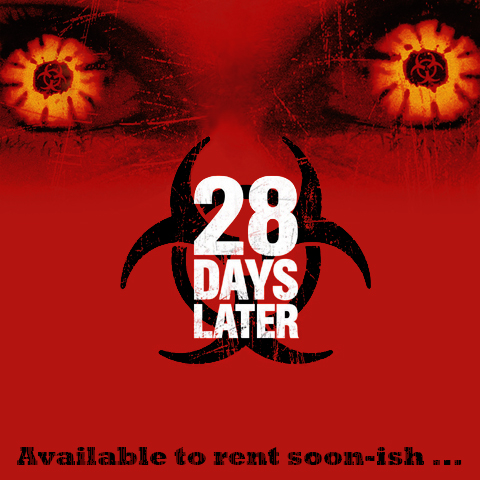 Warner Bros started off this stupidity by increasing their initial 28 day retail to rental window to 56 days. Now Disney is considering a 28-day rental window of its own. On the same day that the Bridesmaids movie announces record online rentals / on-demand views - approaching 5 million views in four months.

Do these movie studios not realise that the majority of people now watch rentals, and ongoingly, fewer and fewer DVDs and even movie downloads will be sold - as for most people, seeing a movie once is enough. The occasional film comes along where repeated viewing is enjoyable - but this is typically an exception, as once you've seen 'The Usual Suspects' the twist does not have the same impact the second time around.

I'm still very much a mixed-media man - consuming both digital and traditional format media - I still buy vinyl for DJ'ing, but for daily listening - which happens to involve my iMac or iPhone - I'm finding it more instantly gratifying and convenient to buy downloads vs CDs - I really only buy CDs now when what I want is not available as a download, or else there's additional material contained in CD format - oh, one more thing - some CD's are still cheaper than their download equivalents, so where it makes best sense really, but increasingly with a preference for digital (no waiting around).

For movies and television though, my 27" PC / iMac is now my regular TV, and I use a mix of terrestrial on-demand services (iPlayer, ITV Player etc.), Netflix and iTunes to satisfy my viewing needs. I also buy a smattering of DVDs- such as recent TV series, as they are far more expensive on iTunes (for a lower quality) and too recent for Netflix. Which brings me onto Netflix - which is undoubtedly a really great system, but somewhat worryingly has introduced hardly any new material since I signed on a month ago. As Betamax vs VHS has shown, as well as the various console wars, it's the system with the best / most content that wins out, not necessarily the best quality of experience.

A long time ago I coined a phrase for this current generation of youth - 'The Now Generation' as in they never had to save up or wait for anything, nor do they want to. In marketing you always have a limited window of opportunity - based on a customer's proclivity and propensity to consume a particular

...

4 comments
|
permalink
|
email this
|

|





20 Jan 2012 3:05 PM

Popular

Comments

Profile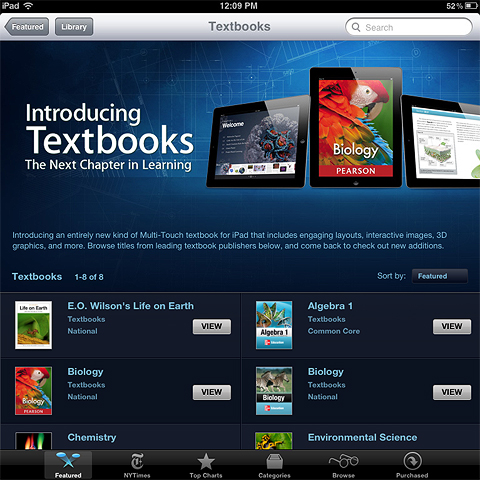 Yesterday's Apple Education Event (iBooks 2) was essentially all about the iPad's increasing role within the realms of education. I already own a number of educational-type Apps on my iPad which I believe had a significant impact on this evolution - Touch Press's 'The Elements' and 'Solar System' as well as Transworld Digital's 'The Magic of Reality' are all superb types of a new interactive forms of learning - the latter is closer to the new standard that Apple has introduced with its digital 'Textbooks' - actually just an updated standard of its iBooks format.

These new 'Textbooks' are essentially interactive books with inline media and other games and interactive puzzles included within the flow of the books, as well as built-in tests, glossaries and clever indexes and bookmarks / study cards.

The Key Features are as follows:

Thumbnail Index - essentially a visual plus text overview index of the key parts of the textbook

Integral Videos - inline Videos and animations within context

Interactive Animations - animated timelines, puzzles and the like bring an added tactile dimension to learning - which of course aids memory

Study Cards - Highlighted passages of text and notes will automatically turn into ordered and indexed study cards - to aid revision

Custom Glossary - Each textbook will have it's own explanations / descriptions of key terms

Quizzes and Review Questions - Instant Quizzes built into the end of each chapter - to aid memory recall

For content creators, Apple has provided a new 'iBooks Author' Mac OSX App - wich allows anyone to create their own enhanced interactive textbook in this format (in fact any iBooks can be created like this) - the App is free and is available on the Mac App Store.

Apple has also produced a specific iPad App for Higher Education called 'iTunes U' - which is already being used by universities - Duke, Stanford and Yale to provide large parts of their curricula in this format.

Apple has once again really stolen the march on its competitors! I had expected Amazon to have made some ground with its Kindle offerings, but truth be told - E-Ink is great for reading regular books, but it's way too laggy to provide a full interactive environment along the lines of the iPad. A friend of mine has the latest Kindle Touch -

...

4 comments
|
permalink
|
email this
|

|





10 Jan 2012 11:30 AM

Popular

Comments

Profile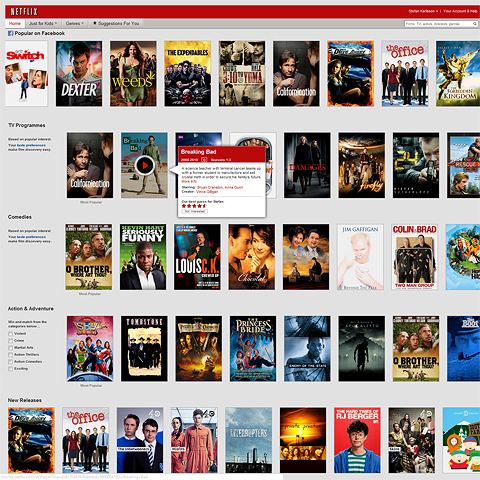 I've been waiting a while now for the arrival of Netflix on these shores, so was it worth the wait?

When I received the initial email invitation, it's poor quality made me unsure as to whether this was some sort of phishing effort. This was not helped by the very basic Netflix holding page presented to UK users.

In any case, I had been waiting a while for this so I dipped my toes into the 30 day free trial. You have to enter you credit card details during registration, which will likely put off some users, but I triangulated the security certificate to be sure. Once registered, you get presented with a very elegant browsing interface, not a million miles from the one for iTunes films, but much the superior in my opininon - especially how it pops up detail information when you hover over the film / programme image.

I caught up with 'Gone Baby Gone' - a film I had not got around to watching yet, but had always wanted to see. The whole experience from browsing, to selecting and watching is truly slick, simple and elegant. For those worried about signing up via Facebook - for everything you watch, you get the option to not share to Facebook - so that you can continue to watch trashy TV and movies without exposing your viewing choices to friends and family.

Currently, the only thing that really counts against Neflix at the moment is the rather slim selection of video available. Like many other users, I expected there to be a lot more US TV Series. Also - you don't get the very latest films or TV - it's mostly a series or two behind. But great if you want to catch up with films and TV you missed when they were initially releases - a couple or so years ago.

The £5.99 all-inclusive monthly fee is the perfect price point as far as I'm concerned - Netflix just needs to work on signing more studio deals and providing a larger selection.

In terms of overall experience, this is currently my favourite way of watching video online - I'm of course interested to see what Apple, Amazon (LoveFilm), YouTube and the BBC do in response to this.

I wrote a blog not so long ago about the poor state of online video, and how poorly it compared to the more traditional model of Blockbuster - which is unfortunately fast waning. There is no online service yet though which is able to deliver as wide a video libary, as quickly as Blockbuster.

...

4 comments
|
permalink
|
email this
|

|





29 Nov 2011 10:07 AM

Popular

Comments

Profile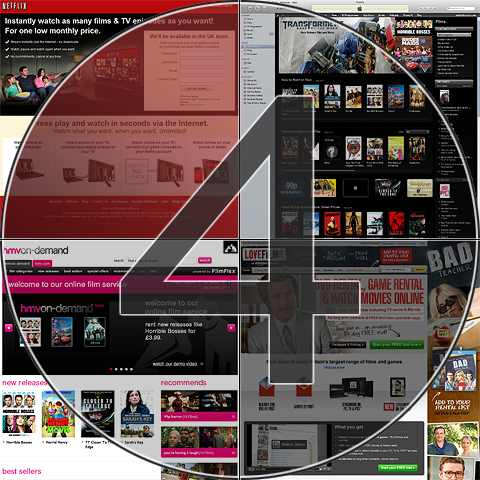 In order to further safeguard its future, HMV has just recently launched HMV On-Demand - a video streaming / download service running on the FilmFlex Movies Platform. This service introduces further competition to iTunes and LoveFilm, and comes just ahead of the 2012 launch of American video behemoth Netflix. There are of course numerous other movie services through set-top boxes and consoles - such as Movies on the Play Station 3, but the big four are seen to be Netflix, Hulu, Amazon Instant Video and iTunes. Amazon of course recently bought up LoveFilm, which makes up its European offering.

I must admit that I used to be a huge fan of Blockbuster Video Stores, and if there was one next door to me, I would probably still use it, as they still have by far and away the best range of movies, have the earliest release dates, and their price point is only £2.99. Apple iTunes currently has downloads only - you can start viewing progressively at 10-15 minutes in, but it's not streaming, this is at £3.49 for standard definition, and £4.49 for high definition where available (Older films are at £2.49 and specials at £0.99). LoveFilm has a subscription service also at £5.99 per month, with some films only available on subscription, and new films are typically at £3.49, with older ones at £2.49 - on a par with iTunes. The issue for me on LoveFilm is that it's overly fussy and overly complex - giving you different options to rent DVD, watch online, sign up for subscription, buy on Amazon etc. Moreover, beyond the optional subscription it offers no great advantage over iTunes as it pretty much has the same fairly slim selection of films which are largely made available for rent a week or two after Blockbuster.

HMV has gone against the grain by launching at a higher level one tier standard price of £3.99 - it's not clear yet as to what the quality of the stream is though. For HMV you can of course download to watch, as well as stream directly. Again, browsing through their library - there are still enormous holes in the catalogue, although I could find some films here that were not listed on iTunes or LoveFilm.

The point is that the old format - DVD - which is 'Blockbuster' really still has by far and away the best selection and the best price. Online video has the advantage of convenience

...

Add Comments
|
permalink
|
email this
|

|





13 Nov 2011 4:16 PM

Popular

Comments

Profile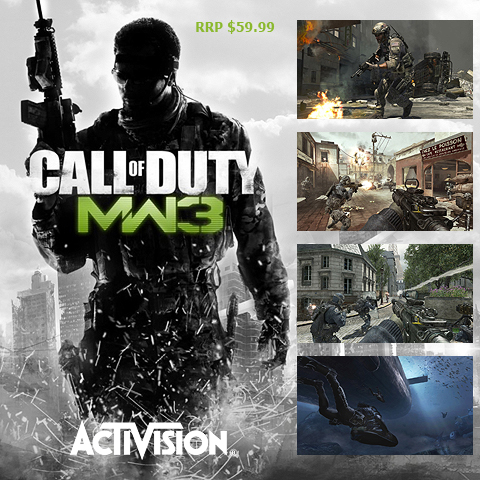 Released on 8th of November in USA and UK, Activision's Call of Duty Modern Warfare 3 saw sales of 6.5 million copies in just 24 hours - producing a record first day takings of around $400 million.

In comparison, Harry Potter and the Deathly Hallows Pt II which is the record daily film box office, took $91 million on its first day. Music sales are not recorded on a daily basis typically, the best data we have is in terms of weekly sales statistics. It's somewhat strange to report that the one week sales record goes to *NSYNC's 'No Strings Attached' album which shipped 2.4 million units in its first week back in April of 2000. In terms of digital sales, it would seem that Lady Gaga's 'Born This Way' would have the current record of first week 662,000 unit digital sales, contributed to in no small part by a special 99 cent deal on Amazon.com - which shifted 440,000 copies in just 2 days.

Lil Wayne currently holds the US iTunes record of circa 300,000 units of 'Tha Carter IV' downloaded in the first 4 days. Coldplay's 'Xylo Myloto' holds the international iTunes record - across all 35 stores, achieving in excess of 500,000 downloads in its first week.

It's somehwat heartening to see that the most liquid / profitable entertainment medium is no longer music or film, but games. I would go one step further and highlight software overall - in terms of apps and programmes. The digital economy is now truly gigantic, and Apple and Android are capturing an ever bigger share of the gaming marketplace. That said, Call of Duty MW3 is an old-fashioned console game, shipped mostly in hardcopy format.

I have always hinted that the music and film industries would eventually copy the most successful parts of the gaming economy. Sure gaming suffers piracy and blackmarket copies of its titles, but the size and scope of many of these games means enormous data, which does not make for easy downloads; a lot of games also make use of hardware peripherals which make it difficult for pirates to replicate the whole experience. One of the key reasons that the movie industry has got so heavily behind the 3D format is also because of the fact that it's more difficult to replicate that experience via illegal means.

In an article I wrote a while ago about the Icelandic economy, I highlighted the success of

...

6 comments
|
permalink
|
email this
|

|


| | |
| --- | --- |
| Found: 26 Displaying: 1-10 | |

Subscribe to feed

Subscribe by email
Recent Visitors