You are here:
Home
|
Blogs
|
Stefan's Naturally Aspirated Blog





10 Sep 2014 5:34 PM

Popular

Comments

Profile
Tags:
apple
,
iPhone
,
smartphone
,
Electronic Wallet
,
NFC
,
iPhone 6
,
iPhone 6 Plus
,
iPhone Six
,
Apple Watch
,
Apple Pay
,
128GB
,
Digital Crown
,
Apple Payments
,
Apple Wallet
,
Apple Innovation
,
Jony Ive
,
Marc Newson
,
Watch Design
,
Phablet
,
Smartwatch
,
Fluoroelastomer
,
Magnetic Bracelet
,
Cupertino
,
Apple Keynote 2014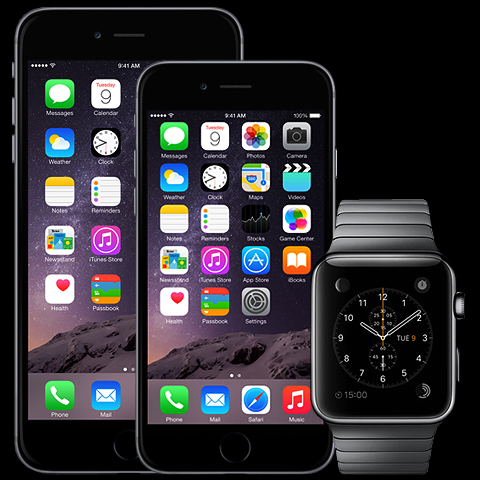 My last iPhone review happens to coincide with my current iPhone - the 4S.
I wrote [then] under 'Misses':
No 4" Screen
No 4G
No NFC
No real chassis improvements - same but different antenna, same fragile glass sandwich
I also wrote back in 2010, a prescient article called 'Mobile Commerce - The New Currency' all about the kind of Apple Pay functionality (NFC) which was announced in yesterday's Keynote address.(Albeit now with the even more clever fingerprint Touch ID solution Apple has engineered.)

My first ever iPhone was the 3S - 32GB version (finally delivering on all my then expectations / requirements). I was delighted that 2011's 4S doubled the memory to 64GB, since I find I always use all the memory I am given. For a very long time now, I have been waiting for 3 things really - a larger form factor, 128GB memory and NFC.

The iPhone sixes, finally have all the functionality I needed, after introducing 2 very iterative series 5s, which I always felt had an overly fragile and mis-engineered glass chassis (because of ongoing signal / antennae issues).

When I saw the first pictures of the iPhone sixes, I was not immediately taken in by the design, but the more time I spend with it, the more I like it. I also decided very quickly that the beautiful curvature of the glass really only works to perfection with the black front facia of the Space Grey edition.

Like I said previously, I was exstatic to finally be getting 128GB, so there was no question I would be getting one. It was just a matter of whether to go for the 4.7" version or or the 5.5" phablet.

In comparing the specs, the infinitely superior playback time is what really swung the vote. Also, when I work, I almost always work in split-screen mode whether on laptop or on desktop - seeing that the 6 Plus had clever layout variations for landscape mode was another thing that pushed me towards the larger model. In typical fashion I have measuered the phone against most of the coat pockets I will carry it in, and the circa 16 x 8 x 0.7 cm dimensions are large for sure, but can perfectly easily be accommodated.

Android fans will rightly of course say that there are far better spec'd Android phones already in the markeplace and due imminently, and they're right. Samsung, Sony and the like

...

3 comments
|
permalink
|
email this
|

|





03 Sep 2014 2:51 PM

Popular

Comments

Profile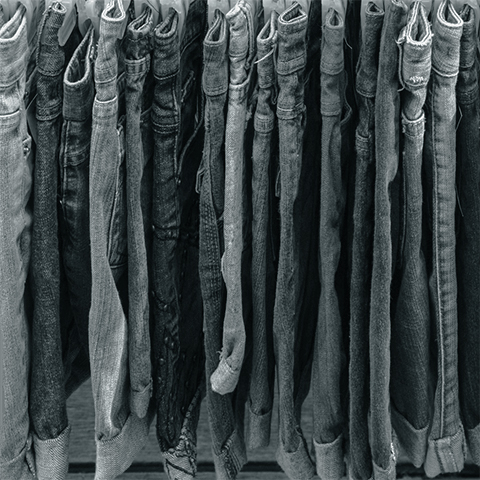 It seems that current fashion is still somewhat in thrall to the 80's, as has been the vogue for much of the last decade and a half - and not really the parts that I loved. As a child of the 80's I actually have quite the phobia for what were then termed 'drain-pipe' or 'pipe-cleaner' jeans - at their worst in stone-washed, distressed and torn varieties. I have naturally skinny legs and therefore no real wish to appear like some exotic wading bird.
Historically there have been circa 10 classifications / mainline trouser cuts / styles:
Wide-leg
Baggy
Loose
Flared
Bootcut
Straight-leg
Regular
Tapered
Slim
Skinny
When scouring the shops recently for a pair of semi-smart straight-leg black cotton chinos I came up quite empty-handed after a good day's runaround. Although an extreme example, Topman is a good case in point, currently only offering up variations of:
Stretch Skinny
Vintage Skinny
Skinny
Spray On
Super Spray On
It seems that contemporary legwear is no true friend of man, as recent variations have seen the most uncomfortable and impractical variations of 'nut-crackers' and 'butt-flashers' with highly restrictive low-waist / no-waist editions too - they're barely sufferable standing up - sitting down in them though is quite the experience! I am in no means opposed to diverse cuts, even though some of the drop-crotch and cropped versions are sublimely ridiculous - surely you don't need to reveal every facet of epidermal and anatomical detail. My personal taste tends to Straight-leg, Bootcut and Wide-leg which are all currently somewhat impossible to find in general circulation.

The latest menswear must-have is now the 'Jogger' / 'Jogging Bottoms' or elasticated cuff tracksuit bottoms. 'Joggers' are a further example of the more practical evolution to sportswear. 2-3 years ago catwalk models started sporting trainers instead of high-heels and formal shoes, as for most consumers this is now their preferred mode of footwear. Isabel Marant was the pioneer of designer wedge trainers, and Giuseppe Zanotti is the king of the luxe high-top trainer. If you visit Selfridges' shoe department, you cannot move for designer trainers - mostly high-tops, and many retailing in the near £1,000 price range

...

2 comments
|
permalink
|
email this
|

|





27 Aug 2014 12:56 PM

Popular

Comments

Profile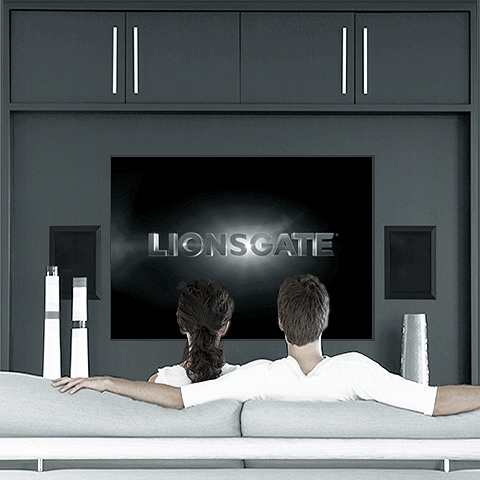 Readers of my blog will know that I am quite the armchair festival fan - avidly following at least Coachella and Glastonbury via live-streaming every year and from the comfort of my lounge. I believe at some stage in the near future, we will be able to view the entire 4-day spectacle via a festival attendee proxy, and be able to witness the whole immersive nature of these events via virtual reality headsets such as Oculus Rift. It would simply be a matter of selecting your POV Avatar Proxy and then logging on as it were - you could even switch Avatars if you get bored with your current one's choices; or if you paid extra perhaps you could even set the itinerary / schedule ...

An interesting development this year has been the rise of the 'In Cinemas & On Demand' films - as an example the highly rated 'Two Days, One Night' which you can now catch at your local art cinema or online at Curzon Home Cinema, Sky Store, BT TV, Google Play etc. - strange that there is no iTunes for this one.

For me it started with 'Veronica Mars the Movie' which was made available on limited cinema release or via iTunes back in February this year. In fact for independent film makers or more initimate films, it makes perfect sense to be able to view those as on-demand releases. I typically attend the cinema once a week, and love to see visually spectacular films on the big screen - IMAX if it's worth it. For 'small' personal dramas, I get exactly the same atmosphere from my very capable home movie system - there is no significant benefit to seeing those kinds of films in the cinema, and several drawbacks in fact. You also have a large number of mobility-challenged individuals for whom it is quite difficult to attend cinemas, equally importantly that most small towns don't tend to have an independent film / art cinema and those kinds of releases would not be generally accessible to those populations except via on-demand. Nicolas Cage's latest film 'Joe' is another example of an 'In Cinemas & On Demand' film.

I must admit I am slightly adverse to queueing for anything these days, also there has been an increasing trend in these last few years for the typical big release movie playing time to be extended to the range of between 2 and 3 hours. In my youth the

...

Add Comments
|
permalink
|
email this
|

|





20 Aug 2014 12:41 PM

Popular

Comments

Profile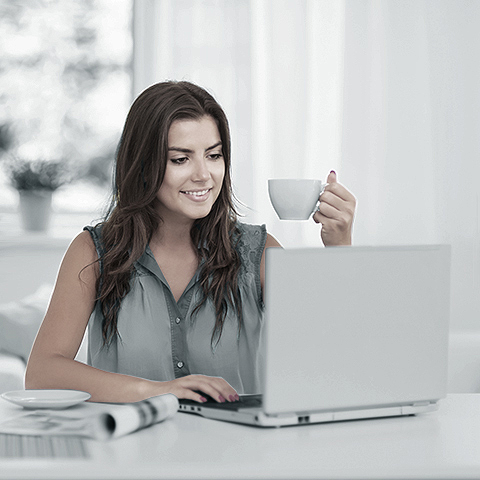 As a marketing man, I will always be in favour of the pull rather than push mechanic - doing clever, captivating subliminal campaigns which gently sway people into action, rather than forcefully cajoling people into action via an ongoing barrage of prompts and 'offers'. I'm not saying I'm entirely opposed to outbound marketing of the email sort, it's just that you can so easily cross the line from an informative service into harassment.

Most companies, particularly new / young ones need to target prospective customers in a somewhat unsolicited fashion. The idea is that you do your research carefully, and then target only a very specific audience, for whom your product or service would be of some significant benefit. This morning I unsubscribed from two retailer mailing lists as I felt I was being spammed by them - getting a message every day - '3 days left of sale', '2 days left of sale', 'Only one day left of sale', 'Sale extended ...!'.

What irks me most in those kinds of mailings is when content is not personalised; there are so many fashion retail sites I am signed up to that send me mostly previews of ladieswear - when I'm quite obviously subscribed as Mr, and have only ever purchased menswear from them. Worse than these though are emails which advertise something generic - without pictures or reference - or when the reference is wrong. I have lost count of the times I have clicked on an interesting picture in a Zalando mailer, only to find no evidence of said garment on the current site.

There are obviously lots of different types of mailing, but I like to break them down into 2 specific types - a news service, and a featured mailing. The former is when you sign up to in effect a news feed - such as I do for the Times, and The Media Briefing - these are daily mailings with the most recent news stories. A featured mailing is really a 'push' mailing, where the sender is typically putting out an offer or specific call to action. With the latter, you need to be very careful of tone and content, and particularly frequency. We find that a monthly featured mailing is perfectly acceptable, in some cases a fortnightly or even weekly one could be suitable, whereas something every day of the week is harassment.

My favourite type of

...

1 comment
|
permalink
|
email this
|

|





06 Aug 2014 3:23 PM

Popular

Comments

Profile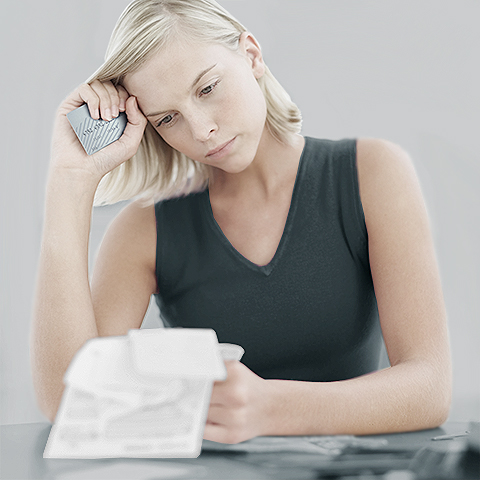 The headline for this month's Which? Magazine is 'The Great British Rip-Off : How we're being wrung dry when buying tech goods and digital downloads'. The Daily Mail follows this up with 'The great gadget price rip-off: How Britons are still paying hundreds of pounds more for the same products as American customers' and 'Flat pack it in: Ikea accused of 'ripping off' British customers by charging them up to THREE TIMES as much'

Over the years most British consumers have grown used to having to pay more for consumer goods than both their surrounding European neighbours and their American cousins. The universal pricing model seemed to be largely based on something that retailed in the US for $100 was on sale in Europe for €100 and in the UK for £100 - which is patently unfair based on the strong pound and exhange rates over many years.

Consumer electronic prices have always been a rip off in the UK, as if you went to the United States, you could pretty much buy everything 20-30% cheaper. As an extreme example, a Samsung UE65H8000 LED curved screen TV retails for £2,544 equivalent in the US (including taxes) while the UK price is £755 more at £3,299 - a massive 30% difference. For the main IKEA example - a set of Falster table, bench and chairs retails for £213 equivalent in the US, £215 in Sweden and yet £315 in the UK - again a difference of near enough 30%.

These companies argue differences in local distribution facilities / logistics / taxes, culture etc. but it's quite evidently profiteering. There are lots of companies that make an effort to have fair, universal prices around the world - companies like Zara and H&M, even Netflix charges UK customers £6.99 vs $8.99 for US customers - so it can be done. How can Microsoft for instance justify charging UK customers £154 more for Microsoft Office Professional - a downloadable software, which retails in the US for £236 and yet £390 in the UK???

I myself am very much an International shopper - I buy things in regularly from Europe, US, Hong Kong and Japan. I am often astounded that it is cheaper for me to buy something from overseas, including fast delivery, for significantly less than that same product is available in the UK. Kenzo

...

Add Comments
|
permalink
|
email this
|

|





30 Jul 2014 10:15 AM

Popular

Comments

Profile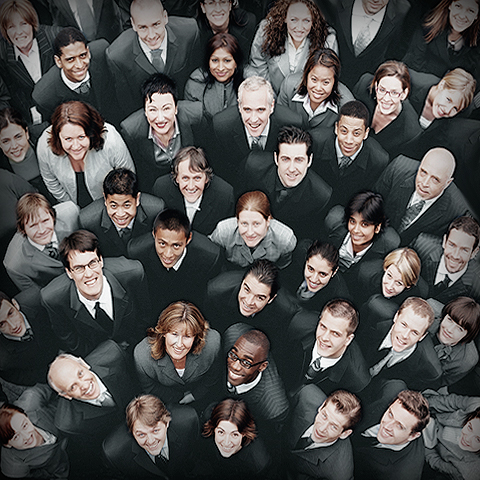 Affino is looking to grow its Projects Team to handle an expanding workload. We seek a dedicated, self-motivated individual who works well as part of a team, and can also operate independently. The Affino Team / A-Team is a closely knit collaborative unit even though we are a distributed company and all members work largely from home. The team dynamic is vital to the success of the company, so the successful candidate must possess the right skill-set, as well as get on really well with all their colleagues. We communicate regularly, using tools like Skype, and good written and verbal communication skills are essential. Affino works at the cutting-edge of Internet Technology, delivering global, class-leading and multiple-award-wining social commerce / business platform / vertical industry hub websites.
Here follow the pertinent details:
Key Experience & Responsibilities:
The ideal candidate will possess a proven track record working with ColdFusion
Be proficient in ColdFusion 8 (and above) including the use of CFC's
Must have a good understanding of HTML, CSS and JavaScript including libraries
Have experience in MSQL 2005 (and above) and Java
Have an understanding of mobile apps such as iOS or Android
Will be working on new and existing client projects
Education & Skills requirements:
Provide relevant certificates of education / qualifications
Must have excellent verbal and written communication skills
Ability to work well as part of a team and be motivated to work independently
Desire to learn new things
Be open and friendly
Ability to think outside the box when delivering solutions
Location:
Based from home with occasional travel into London for meetings and social gatherings
Salary:
£25,000 – 45,000 depending on experience
Interested parties please send CV with relevant references to sam.kennel@affino.com
Add Comments
|
permalink
|
email this
|

|





23 Jul 2014 12:09 PM

Popular

Comments

Profile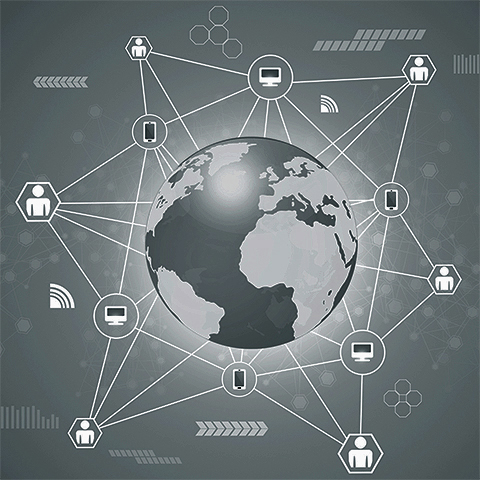 Readers of this blog will know that I'm a big fan of music and movies. I subscribe to all manner of mailing lists and regularly read up on latest releases on a variety of online movie and music resources. On Facebook I am fan to countless musicians and bands, and am very aware when new releases are out in the marketplace. I initially wrote about this issue 10 years ago, and I'm sad to report that global media availability is still highly idiosyncratic.

Big artists like Justin Timberlake and Beyoncé know that if they don't make their music available globally when it is released, they will become victims of piracy and will loose significant earnings potential. I still though come across even promo videos on YouTube which have for some reason not been enabled for my location - the UK! The UK still being one of the major entertainment marketplaces in the world - particularly from the perspective of promotional potential.

I get notified that Artist A has a new release out today, I go to iTunes, and it's 'Not available for your Region'. I then go to the Artist or record label website, and am heartened to see that yes they sell digital downloads on-site. But when I try to add to basket / checkout, it says that the website caters only for the local market where that website is based - USA, Australia etc. I'm still surprised this happens at all in today's global economy. Fans like me like to get their hands on the latest media content as soon as it is made available. If they cannot acquire the MP3 or Video etc. by legitimate means, they will often resort to alternative means of acquisition.

In the past, record labels used to stagger releases between Regions - we still have new UK releases appearing on a Mondays, while new US releases appear on the following day - Tuesday. The most famous recent global media release was Beyoncé's new album which was simultaneously released to all markets / territories overnight. In fact, pretty much all major artists know to release simultaneously or fall victim to piracy. Even Radiohead, who pioneered independent releasing, don't restrict the availability of their music by region. I find it very peculiar when I come a across a fairly minor artist with little or no presence in the UK, and little content on either Amazon or iTunes,

...

Add Comments
|
permalink
|
email this
|

|





22 Jul 2014 9:46 AM

Popular

Comments

Profile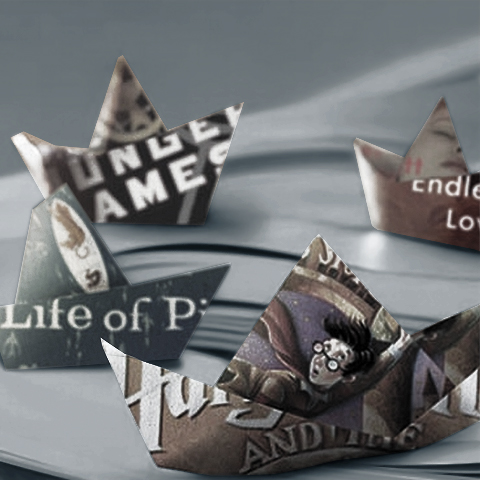 As an avid Amazon Prime member and a somewhat dedicated bookworm, I was exceedingly glad to read the announcement of Kindle Unlimited - a new service to provide unfettered access to 600,000+ Kindle books for a monthly $9.99 fee. Book series - Lord of the Rings, Harry Potter, The Hunger Games, as well as personal favourite 'Life of Pi' were used to punctuate the announcement to show that there were some big titles in the mix. I predicted that Amazon would launch its own Spotify for books some day soon, and I was really rather hoping that this would be it.

Unfortunately, the big 5 publishers still feel threatened by Amazon (possibly rightly so, but more of that later) and have largely refused to play ball. They would rather put their support behind one of the competitors to Kindle Unlimited - say 'Oyster', 'Scribd' or 'Zola'. All three currently have a slightly better selection of what I would call premium books, than Kindle Unlimited does. Turns out that most of Kindle Unlimited is currently made up of books out of copyright and various minor works, although there are of course some interesting titles in the mix.

However, and this is rather critical, none of the services mentioned here is really a practical usable resource for me, as not one of them contains even one of the last 10 books I read. Even one of my favourites from 3 years ago - Erin Morgenstern's 'The Night Circus' is noticeably absent. Spotify has a vast library of music to satisfy pretty much all tastes, Netflix has a very broad library of video - mostly TV, and mostly 2-3 years old or older, while Spotify is bang up to date with what it provides. The 4 book services named here seems to be odds and sods really, I searched for 20 of my favourite authors, and Oyster came out as the best choice for me, but still not really worth the monthly fee for what I would want to access. I have an ever-growing written reading list, as well as several already-downloaded books on my kindle - near enough none of these are represented on these subscription libraries.

Publishers need to wake up and smell the coffee to some degree here, as they are not fully aware yet of how much their marketplace is still changing. 90% of books I buy these days are on Kindle, I still buy the occasional hardcopy coffee table / art book or

...

1 comment
|
permalink
|
email this
|

|





18 Jul 2014 2:31 AM

Popular

Comments

Profile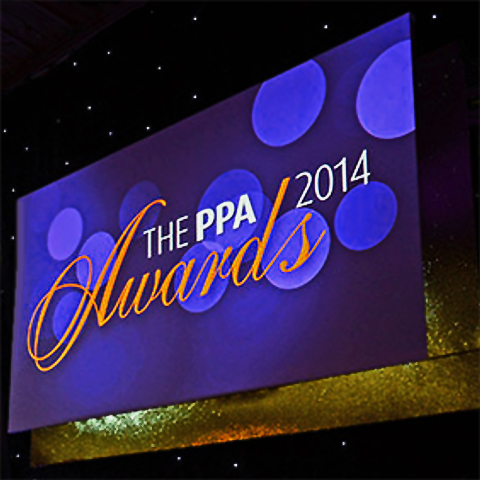 Congratulations to Procurement Leaders on a very impressive back-to-back win of PPA Business Media Brand of the Year. Few companies have won this award even once, but twice in a row is quite the accomplishment.
There's a reason Procurement Leaders keeps picking up awards, and how it can take the same award many years running. Alex, Quang and the team at Procurement Leaders never let up on innovating and improving the site. From the very first day Affino started collaborating with Procurement Leaders, it's been a continuous process of growth and advancement. The Procurement Leaders website is already way ahead of the competition, and with new services being launched all the time, there is no sign of any slow-down.
If you have not yet taken the time to browse through this excellent website and experience the numerous quality services members can avail themselves of, we encourage you to do it now - to witness first-hand what all the fuss is about:
3 comments
|
permalink
|
email this
|

|





15 Jul 2014 4:56 PM

Popular

Comments

Profile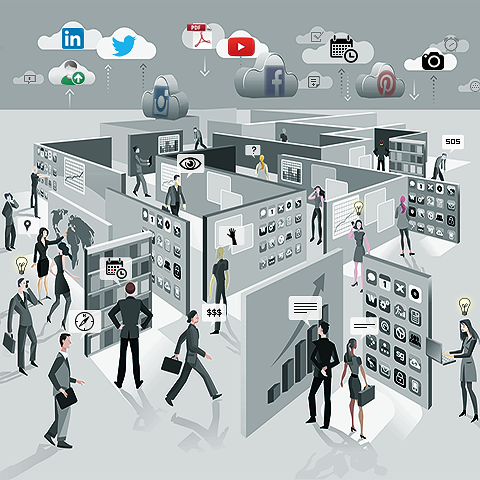 I've been attending trade and industry shows and exhibitions since I was a nipper. My earliest recollections of these were as a kid visiting the annual motorshows in Iceland, then as a graduate working for a market research company at the NEC in Birmingham, then working for an advertising agency which designed and built stands and provided all complementary marketing services / materials, and finally as a business owner commissioning my own show stand and attending as an exhibitor.
Show websites arrived in the early 90's, and truly most have not evolved much since then. I always felt that a show / exhibition website should give some of the flavour of the real event - a little hustle and bustle but essentially a feeling of activity and vibrancy. What you usually get though is little more than an exhibitors directory with a company logo, some very basic text and a couple of attachments. Mostly the site plans / maps are not interactive, and the whole online experience ends up as very one dimensional, static, and dare I say boorish!
Events are at their core, social happenings with social interactions, yet most events websites completely forsake any kind of interactivity. There have been attempts to achieve some sort of virtual or augmented reality in the past - with a kind of vectorised 3D format where site visitors could in effect immerse themselves within an online facsimile / walk-through of the real show - none of these really worked though, and ended up being rather clunky and not providing a good user experience.
I propose that the most obvious area for improvement is in the interactive department, but other small but significant changes can also be made to improve the overall online events experience. After all, online Webinars have largely taken over from their physical real-world Seminar counterparts - there is already great technology / software for attending and then participating in a final Q&A session at an online Webinar.
These following 10 recommendations are what I would propose to improve the vibrancy, impact and long-term reach of online events - considering both the exhibitor and visitor experience:
Long-term Engagement
Most events are treated as one-offs, with little real continuity from one to the next - typically a show website is trashed and re-done from scratch from

...

Add Comments
|
permalink
|
email this
|

|


| | |
| --- | --- |
| Found: 251 Displaying: 1-10 | |

Subscribe to feed

Subscribe by email
Recent Visitors