You are here:
Home
|
Blogs
|
Stefan's Naturally Aspirated Blog





17 Apr 2015 11:51 AM

Popular

Comments

Profile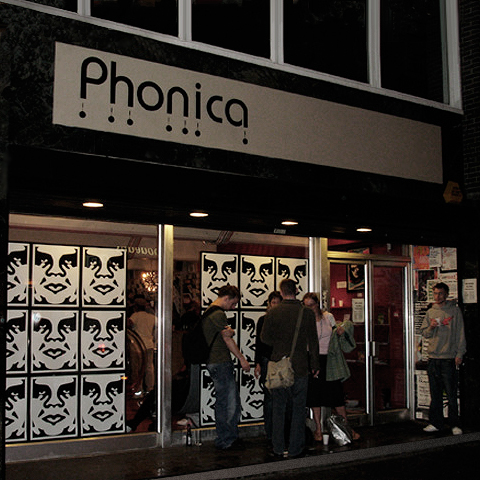 This is the first time in a while I won't be getting up early on the 3rd Saturday in April. As a long-term loyal music fan and vinyl fanatic, I've usually been queueing up with the best of them - outside Phonica on Poland Street from about 08:00 onwards. In fact this is the first year that Record Store Day (RSD) has had a little bit of backlash - particularly from the smaller independent labels. I have noticed myself that the RSD releases have been increasingly major label re-issues and re-presses and special / re-packaged editions - like coloured vinyl or picture discs. In the last couple of years the biggest sellers were a picture disc of Kate Bush's Running up that Hill, and Ray Parker Junior's Ghostbusters - the former containing a proper new remix, the latter just a repackaging job really.

Vinyl sales now stand at more than 2 million units per annum - the highest in over a decade, which is a struggle with so few pressing plants still in action. As a vinyl buyer, the delays in releases have become quite commonplace as the larger labels are hogging up too much of the production capacity with their re-issues and re-presses. I have a feeling that a big part of the vinyl sales growth is caused by middle aged men trying to recapture their youth and replace their vinyl collections which they were forced to abandon when they got into their first proper relationships / marriage. Now in their middle years and facing existential quandaries about where they ended up, they think back to a time of more joy and endless possibilities.

So the smaller labels are being somewhat squeezed out at the pressing plants, but most importantly, the quality of releases on RSD (Record Store Day) is dwindling. These used to be much more unique versions of songs, new or unreleased material and special collaborations and new and unusual remixes. The vast majority now though is increasingly just more of the same old stuff that those who have collected through the years (like myself) still have in their collections.

Being only half-English, I have never been comfortable with waiting over-long in line, in fact I quite loath queueing, but will occasionally do so for something truly worthwhile. Last year I was number 20 in the queue at Phonica but still a number of the releases I wanted had been sold out already by the time I got to the

...

Add Comments
|
permalink
|
email this
|

|





15 Apr 2015 6:34 PM

Popular

Comments

Profile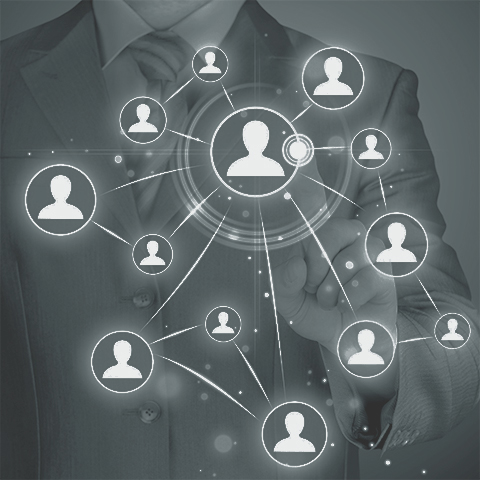 When people think of CRM, most people's first obvious association is with a separate CRM solution like Salesforce. In Affino, the CRM is the core of a Unified Digital Business Platform - which means it is an integral part in the heart of your business solution and therefore core to the business itself. Affino channels all of a business's key activities through a single unified platform. Whatever the benefits of utilising a CRM therefore, these are exponentially increased by deploying something like Affino. The trickiest part for most CRMs is integrating them with the the way you work, writing and maintaing APIs and data flows between your different business solutions. Having all of this in Affino gives you more of everything you need with far less overheads, and a much lower cost of doing business altogether.
I've extracted 10 of the key benefits realised by Affino:

More Scope
Affino delivers CRM, CMS, DAM, Ecommerce, Messaging, Social, Sales & Marketing Automation and Analytics all through the same seamless solution. All elements feed into each other automatically and without effort, giving you an extremely powerful, centralised tool-set with options in every direction.

More Efficiency
As I touched on in the introduction, using a stand-alone CRM - i.e. one that needs to be integrated with your other solutions, you spend all your time and resources establishing and maintaining connectivity. As everything in Affino is built together, you can spend your time and resources in being entrepreneurial and evolving your business rather than just maintaining it.

More Clarity
Before they moved to Affino, many of our customers used to spend all their time de-duping databases and consolidating their different data streams, each coming from a separate solution. With Affino, everything is seamless, holistic, universal, and above everything - clear and precise, users are wholly unique and there is no unnecessary duplication of form or function.

More Control
Only when you have all your business's activities routed through the one system (Affino) can you have complete oversight and control over that business. If your solution consists mainly of dozens of disparate integrated technologies, you're always just a short step / one spontaneous system update away from

...

Add Comments
|
permalink
|
email this
|

|





13 Apr 2015 9:33 AM

Popular

Comments

Profile Affino in name was born at the start of the year 2000. The platform it was made to represent started off a little earlier (1998) with a working name of 'Sunrise'. It was decided in 2000 to formalise 'Sunrise' into a modular platform, whose main virtues were its comprehensiveness, interactivity and hands-on management and configuration abilities. You can read about the origins of Affino in my earlier blog post about its 'Pedigree and Provenance'.
AFFINO is derived from the English word Affinity, which itself comes from the Latin Affinitas - meaning UNION, CONNECTION, RELATIONSHIP.
The logo consists of a symbol ident and a unique typeface which was designed as a companion to the then Affino brand owner - Emojo. Emojo would later transmogrify into the current Affino company, where the evolved logo now represents both company and solution / platform.
The Affino ident represents connectivity and evolution by way of 3 principal interconnecting circles, growing by increments on an anti-clockwise schema from smallest at top-right position to largest at base. The use of circles imbues the symbol with cyclical values, referring to the iterative and continually changing / progressive nature of both Affino and its environment.
The power of 3 / triptych has been used throughout Affino's history to detail particular parts of its function or inherent benefits. In the very first version, Affino was packaged into 3 increasingly comprehensive solutions - INTRO, PROMO, SYNCRO - with INTRO being the entry-level offering, PROMO the intermediate version and SYNCRO the fully comprehensive version of the solution: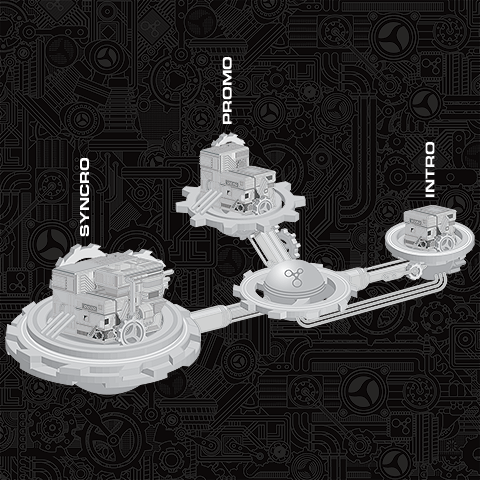 When Affino was first launched, it was billed as 'The Interactive CMS'. In those days all web management systems / platforms were associated with CMS; there was not really any scope or understanding for anything beyond the concept of CMS or Store (Ecommerce).
The first version of the logo was designed by Jason Webb, and featured a bright orange colour scheme to communicate user-friendliness and accessibility for something which was really quite complex in scope.
The 3 principal circles were initially filled-in with a dark blue - a good contrast to the orange, and evoking watery planet-like globes: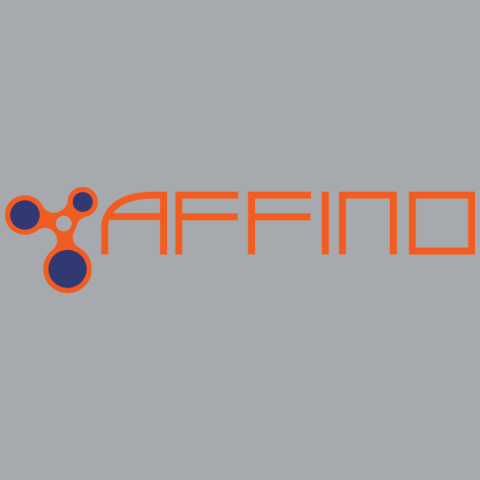 Later iterations / derivations

...

1 comment
|
permalink
|
email this
|

|





09 Apr 2015 1:05 PM

Popular

Comments

Profile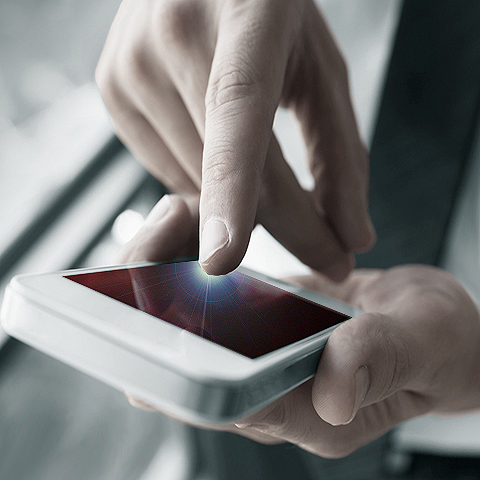 The very best kind of advertising is that which is absolutely contextual, integral, personal and wholly targeted - it should be a value added part of the normal browsing / reading process, and should most definitely not stand out like a sore thumb! The very worst kind of advertising by contrast is interruptive, take-over, diversionary nonsense which takes a reader out of their flow and away from their principal area of interest and primary purpose. As a former ad man, I have no qualms in saying that I loath all types of intrusive advertising - especially on the limited-real-estate mobile platforms.

I only ever click on mobile ads by mistake - usually in some attempt to close down or get rid of the offending ad. I don't ever recall having seen a relevant ad which had something I wished to pursue. If I encounter too many take-over type ads I simply shut down that site and remove it from my reading list.

I am far from the only one that hates intrusive advertising, as can be seen by the numbers of people who use active ad-blocker tools on their browsers. Currently only 14.5% of the UK population (and growing) whereas in Poland 28.6% of its people use ad blockers, 24.5% of Greeks, 21.6% of Swedes and 21.2% of Danes. This highlights the danger to publishers (Cookie Armageddon) who use those types of ads to generate revenues.

There is much talk this moment about key-word-assigned automated / programmatic advertising, and this has even been extended to the Native Advertising category. I don't believe this is an entirely plausible scenario though. Most are now familiar with Native Advertising as being really just a contemporary form of what we used to call Advertorials. The very best advertorials follow the editorial tone, style and look-and-feel of the main content of that publication. The in effect 'Sponsored Articles' don't look out of sorts amongst the other editorial content, and when done properly can deliver as much value to the reader as the main feature articles. For ultimate authenticity, images need to be in the same house-style as the other articles and even though promotional, the articles cannot be overly salesy or overtly different in editorial tone to the surrounding content. For sake of transparency, they should also feature a clear but unobtrusive label - something like 'Sponsored

...

Add Comments
|
permalink
|
email this
|

|





30 Mar 2015 8:44 AM

Popular

Comments

Profile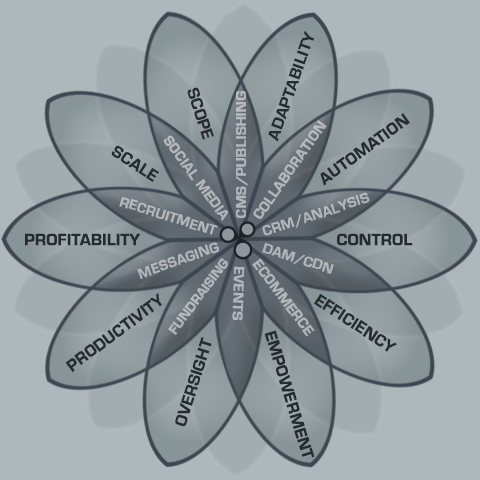 It is wholly inevitable that more and more of your business will be ongoingly transacted via mobile devices. With Pew Research reporting that people glance at their smartphone 100 times or more each day, it's in your best interests that some of those glances are connecting with your own business. Mobile ecommerce is taking an ever bigger share of the retail sector, as highlighted by IMRG's monthly e-Retail Sales Index. Most of the financial services industry, including banking and insurance is almost entirely online. In fact you would struggle to find a sector which has not been impacted by the shift first to online, and latterly to mobile devices.
The possibilities for what manner of business you can run and transact digitally are almost limitless, most companies have several different revenue streams which can lead to a degree of inherent complexity in operations. A typical mid-sized business runs its key sales and marketing activities via a centralised CRM or ERM system. Often based around SalesForce, this is then integrated into mailing clients like MailChimp, a separate CMS / blogging system, separate ecommerce system, alongside a myriad of communications, ad management systems, social media, analytics etc.

Scope of Digital Business Delivery
The following are some of they key activities you might wish to deliver digitally:
Advertising / Campaigns / Promotions
Collaboration
Community
Content & Media Feeds
Ecommerce & Digital Retail - Selling both digital and solid goods
Education / Elearning / Training
Events & Awards
Feature Articles / Blogs / Insights / Reports
Funding & Fundraising
Industry Analysis / Intelligence / Trends
Industry & Performance Benchmarking
Partner & Supplier Directories
Marketplace
Monetised Services
Networking
On-demand Content & Media
Paid-Downloads
Pay-wall Content & Services (FT style / Metered Content)
Personalisation / Personalised Content / News Alerts & Digests
Personalised Communications / Messaging / Forums & Bulletin Boards
Prospecting & Lead Management
Recruitment
Research
Search
Seminars & Webinars
Social Media / Sharing / Promotion
Subscriptions

Typical 3rd party system Integrations
To succeed digitally you also usually need a number of additional ancillary services:

...

Add Comments
|
permalink
|
email this
|

|





23 Mar 2015 11:57 AM

Popular

Comments

Profile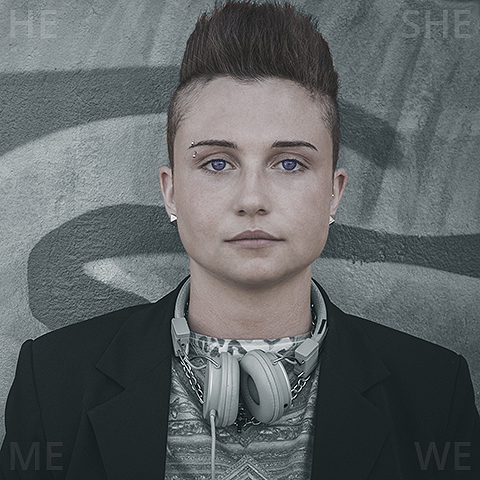 If you've walked past Selfridges recently you may have noticed that all the window displays are based on the theme of 'Agender' - in essence the contemporary way of saying 'Unisex'. That is to say clothing and accessories which have been specifically designed with uniform appeal - to appeal equally to both / all genders, whatever your PC persuasion may be.

If we go back far enough in history - say to Greek and Roman times, by and large there was not a huge disparity between what the genders wore. The toga/tunic-style robes were worn by both genders, and both could be determined rather frock-like in appearance. As time has passed though, quite specific gender-biased clothing arose, initially with men's hosiery and then pantaloons / trousers - where women were encouraged to wear 'more feminine' and specifically 'dress-like' constructions. Never was this more evident than in the Victorian age where men were expected to wear very stiff and formal suits (slimline), while women were expected to wear these enormous meringue-like / bird-cage constructions - bustles et al.

Clothing has often been tied into political movements and the state of a particular social group's empowerment and freedom of action. One of the most universal of clothing items - the denim jeans, has been a uniquely empowering article - bestowing great freedoms upon the wearer. Jeans have now almost reached a level where they are universally acceptable attire, at least in the western world. There are yet still echelons of society and certain cultures which view jeans as overly casual and associate them with libertine ways and loose morals!

Yves Saint Laurent further addressed the balance of gender when he introduced the 'Le Smoking' tuxedo suit for women back in 1966. Yves popularised and made it socially acceptable for women to wear that last bastion of menswear - the formal trouser suit. It can be argued that Marlene Dietrich was one of the earliest drivers / influencers for women wearing what had been determined then to be very much menswear / masculine. Since that time though - Grace Jones, K.D. Lang, Tilda Swinton and Janelle Monae have further harnessed the formerly male silhouette in their chosen style of wear.

From the other side, we have pop-cultural pioneers David Bowie and

...

Add Comments
|
permalink
|
email this
|

|





18 Mar 2015 2:14 AM

Popular

Comments

Profile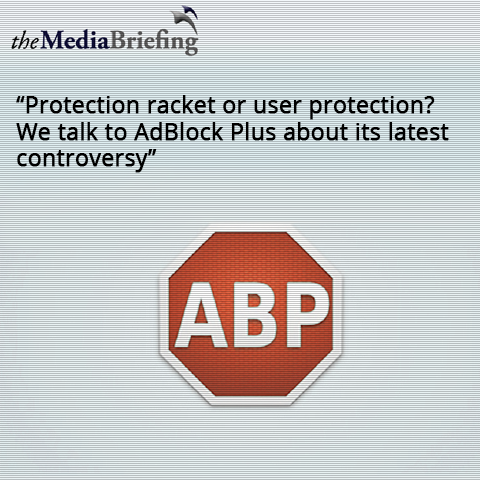 By all accounts yesterday's state-of-the-industry briefing on privacy tools was well received by all who attended. (Event Details)
Some of those who weren't totally wide-awake at the start were suitably stirred when Markus raised the potential of operating systems such as Apple's iOS / OSX actually incorporating such privacy features into their core system. Many will still recall Apple's campaign against Flash, and its subsequent introduction of Apple Ads. Apple will undoubtedly see this as an opportunity to gain yet more control over its users' ecosystem under the premise of better user protection. Such a move would undoubtedly shut out some of the leading 3rd party service providers, advertising and otherwise.
You can download the full presentation in PDF format: here
If you require further insights and advice on this subject please don't hesitate to contact our CCO Jonathan Collins jonathan.collins@affino.com | 020 3393 3240
1 comment
|
permalink
|
email this
|

|





15 Mar 2015 10:07 PM

Popular

Comments

Profile
Tags:
publishing
,
Forbidden Planet
,
Orbital Comics
,
Comic Books
,
ExCel
,
ExCel London
,
LSCC
,
LSCC 2015
,
Comics
,
Comic Art
,
Comic Artists
,
London Super Comic Convention
,
Gosh!
,
A Place in Space
,
Ron Marz
,
Dark Horse
,
CrossGen
,
Jonathan Ross
,
Mike Krome
,
Jamie Tyndall
,
Sabine Rich
,
Zenescope Entertainment
,
Zenescope
,
Paolo Pantalena
,
Ula Mos
,
Nei Ruffino
,
Mark Brooks
,
Cameron Stewart
,
Kieron Gillen
,
Big Dog Ink
,
Shahrazad
,
Ellipsium Entertainment
,
Roughcut Comics
,
Pilot Comic Anthology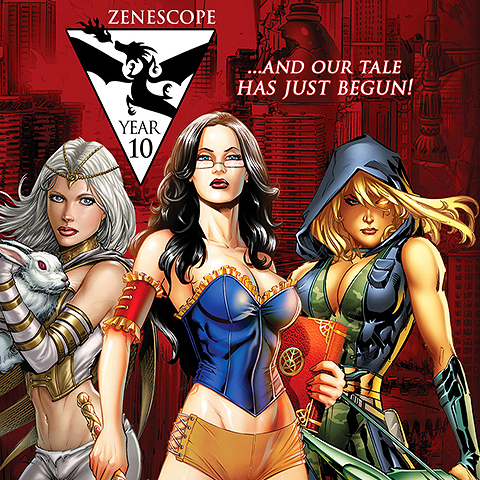 We are currently living through the second golden age of comics, their influence is everywhere, and never has more money been generated by this industry - whether through actual comics and books, film or TV tie-ins or the widest possible range of toys, merch and memorabilia. There are 3 big annual conventions in London, and this one (LSCC) seeks to distinguish itself by being overwhelmingly about the actual comic books and the artists and authors that make them.
I've read comics all through my life, from English Beano, Dandy, Viz, Commando, Starblazer and 2000AD, through French and Belgian - Adventures of Alix, Asterix, Lucky Luke, Smurfs, Tin Tin etc. through a variety of American mainstream and indy from Mad to Heavy Metal, Marvel, DC and CrossGen, through to the more mature Image, Vertigo, Top Cow, Avatar, Dynamite, IDW and Dark Horse imprints.
There used to be a time when a successful series relied on stereotypical superheroes - and mostly males, but the current breed are taking comic narratives and art onto wider and higher plains. There's material on lesbian BDSM (Sunstone), sexual misadventures (Sex, Sex Criminals), and an enormous variety of series covering from the most mundane and low-brow to the highest level existential exploration - traversing every genre and trope, usually along a number of concurrent dimensions and often concurrent titles.
Anyhow, even though there were gangs of colourfully costumed people roaming around the ExCel venue in every direction, and other areas that the show covered, my focus was primarily on 'Artist Alley' which featured no less than 123 gifted individuals. Living in Central London, my principal comic emporiums are Forbidden Planet, Orbital Comics and Gosh! - all withhin relatively short distance (ish) of each other - so I was pleased also to be introduced to 'A Place in Space' (APIS)(Croydon) who had the best retail space at the show.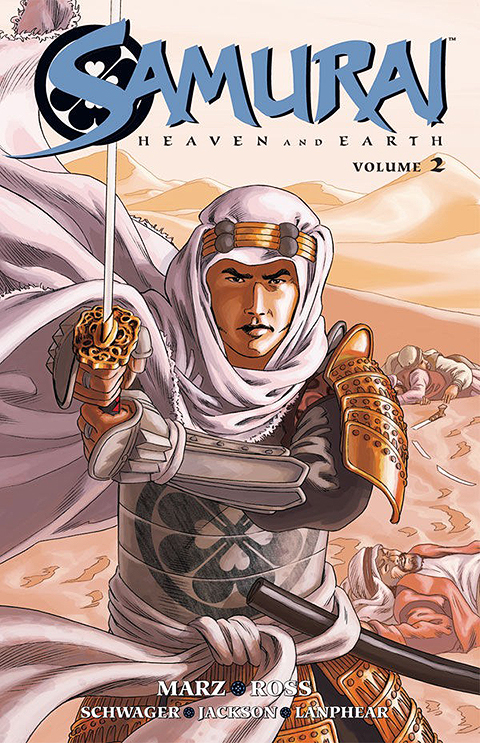 Anyway, onto Artist Alley - where a number of individuals caught my eye, none more significant than genuine legend and genuinely nice guy Ron Marz - who was the chief staff writer at CrossGen when I started reading his work, since then he has worked for pretty much all the major imprints and keeps turning out amazing character-led narratives of the highest order. I spoke to him briefly at this table

...

5 comments
|
permalink
|
email this
|

|





12 Mar 2015 12:01 AM

Popular

Comments

Profile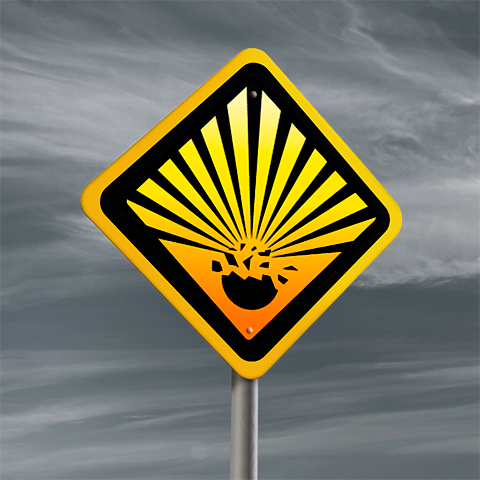 Next Tuesday 17th March at the PPA, Affino is leading a briefing and discussion on the impact of privacy tools like Ghostery. Using such utilities on browsers, consumers can effectively turn off all 3rd party cookies, many of which publishers and media organisations are currently relying on to drive revenues via advertising, profiling, personalisation, search, lead generation, promotions and media serving amongst other third party services.

Our CEO Markus Karlsson alongside CCO Jonathan Collins will conduct a brief presentation on the current environment for publishers and media properties, what the challenges, opportunities and solutions are, and this will be followed by some in-depth discussion.


PPA EVENT OVERVIEW

As consumers become increasingly privacy conscious and technologically savvy, are adverts and third party plug-ins on your websites reaching your audience and delivering their revenue potential? What is the real cost of the lost data and how does the increasing adoption of privacy tools diminish the value proposition for publishers, advertisers and users?

Surveys suggest more than 20% of web users are regularly using privacy tools that routinely block cookies and prevent functionality on your website and platforms including delivery of advertising, data capture, analytics, social and other functions.

At this briefing, Markus Karlsson and Jonathan Collins, PPA Associate members Affino, will explore the role of regulation and the tools available to help publishers ensure their content is delivered.


VENUE

PPA
35-38 New Bridge Street
London
EC4V 6BW
See: Map


TIMINGS

This breakfast briefing will run from 9:30 - 11:00 on Tuesday 17th March


FREE BOOKING / SAVE A SEAT

This event is FREE to attend - please email grace.harrison@ppa.co.uk to register, or contact our CCO Jonathan Collins jonathan.collins@affino.com | Tel: 020 3393 3240


FURTHER INFO

Event details on PPA site: here

For more information please contact grace.harrison@ppa.co.uk, or contact our CCO Jonathan Collins jonathan.collins@affino.com | Tel: 020 3393 3240

...

Add Comments
|
permalink
|
email this
|

|





11 Mar 2015 12:29 PM

Popular

Comments

Profile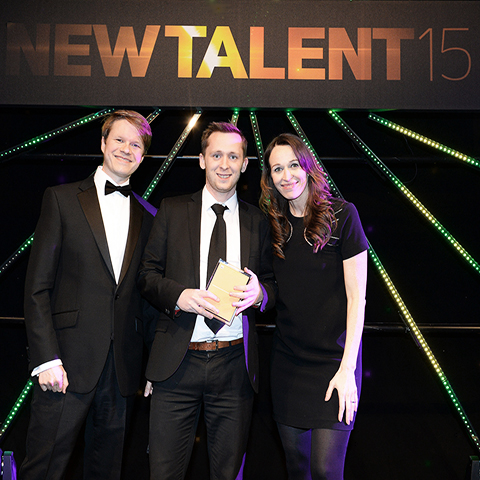 Our dynamic duo Markus and JC attended the PPA New Talent Awards last night and were quite overcome by the large number of friendly faces they encountered. All are of the opinion that this was a superb event, so well done to PPA for organising and Lisa Smosarski for hosting. The top picture features 'New Business Journalist of the Year' Peter Apps (Inside Housing, Ocean Media Group) flanked by our CEO Markus Karlsson and host Lisa - hearty congratulations obviously.
Here is the full list of Winners:
Best Media Owner for New Talent = Haymarket
New Editor of the Year = Phoebe Smith, Wanderlust Magazine, Wanderlust Travel Media
New Team Leader of the Year = Sean Igoe, Advertising Director, Cycling Portfolio, Dennis Publishing
New Section Editor of the Year = Corinne Redfern, Features and Entertainment Editor, Look, Time Inc. UK
New Consumer Journalist of the Year = Andrew Murray, FourFourTwo, Haymarket Media Group
New Business Journalist of the Year = Peter Apps, Business Reporter, Inside Housing, Ocean Media Group
New Consumer Specialist / Customer Journalist of the Year = Daniella Willis, Deputy Editor, Preschool Magazines, Immediate Media Co.
New Art Editor / Director of the Year = Anna Jay, Creative Editor, The Debrief, Bauer Media
New Designer of the Year = Harry Winfield, Junior Designer, Women's Health, Hearst-Rodale
New Content Strategist of the Year = Leisa Millar, Content Editor, Elle UK, Hearst Magazines UK
New Events Professional fo the Year = Francesca Wilson, Marketing & Events Executive, Immediate Media Co.
New Rising Sales Star = Tessa Webb, Senior Sales Executive, Horse & Hound, Time Inc. UK
New Sales Team of the Year = British Journal of Photography, Aptitude Media
Gamechanger of the Year = Natasha Pearlman, Deputy Editor, Elle UK, Hearst Magazines UK
Best Graduate / Intern of the Year = Viet Train, Junior Designer, InStyle / Marie Claire / Look / Wallpaper, Time Inc. UK
Most Promising Student Journalist of the Year (Postgrad) = Hanna Rose Ewens, City University London
Most Promising Student Journalist of the Year (Undergrad) = Jack Kenyon, Falmouth University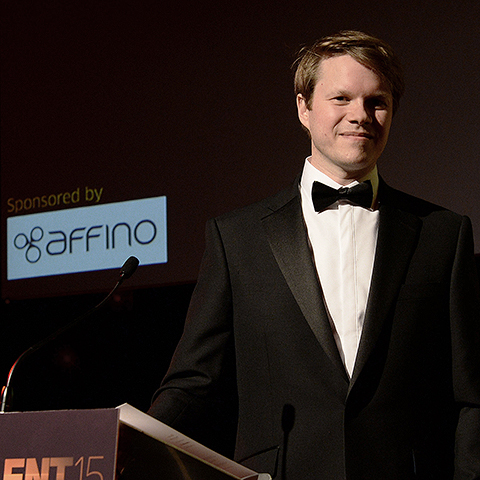 Markus Karlsson CEO on the podium announcing New Business Journalist of the Year nominees and winner

As posted previously, Affino is very proud to support new talent, it is the lifeblood of most creative industries, and a

...

2 comments
|
permalink
|
email this
|

|


| | |
| --- | --- |
| Found: 291 Displaying: 1-10 | |

Subscribe to feed

Subscribe by email
Recent Visitors