You are here:
Home
|
Blogs
|
Stefan's Naturally Aspirated Blog





23 Jan 2015 12:05 PM

Popular

Comments

Profile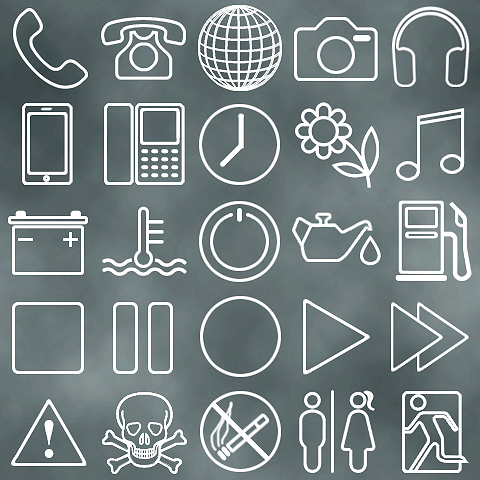 Hieroglyphs, Pictograms and Insignia have been with us in some form from the earliest of our sapient ancestors, as featured in some of the earliest recorded cave paintings. They are an essential part of communication, used for marking territory and in the running of this modern world. We encounter them as a sometimes subtle, though typically an overt and constant barrage of marks, instructions, labels and alerts.

A cursory glance over the above sets of icons reveals a multitude of squares, rectangles and triangles alongside some slightly more abstract and curved forms. There is a spine of circles straight down the middle, and the icons are arranged in rows of themed families.

One of the most ubiquitous encounters you have with icons is on the home screen of your smartphone, where pretty much all smartphones now use a nigh identical set of symbols to represent the key functions. The two top rows above represent icons typically found on smartphones with juxtaposition between modern and traditional symbols as well as using variations to serve the same purpose while achieving subtle differentiation.

Row 3 should be familiar to all car owners, but hopefully not seen that often - bar the On-switch. The penultimate row has roots in the old reel-to-reel tape decks of the 1920's, and should be obvious to anyone who has ever operated a cassette player, CD player or DVD player. The final row features common public signage which should be part of most people's daily lives.

Pretty much all shapes convey some inherent meaning, the earliest written languages were based on pictograms. Most shapes have multiple meanings, even on occasion contrary ones. The best symbols are those instantly recognisable as stand-alone icons, many more though need a specific context or sequence to convey their function. Certain well-known symbols can even by co-opted and corrupted, as was the case with the Gammadion Cross / Swastika which was a sacred symbol for auspiciousness in Hinduism used for a few thousand years before the Nazis got their hands on it.

When we design brandmarks, we are always looking to convey meaning and inherent values in the symbols we choose, something that can be instantly recognised and has the right sort of traction with the intended target audience. Symbols form a significant part of a larger visual

...

Add Comments
|
permalink
|
email this
|

|





21 Jan 2015 1:49 PM

Popular

Comments

Profile
Tags:
Social Connectors
,
CRM
,
Affino
,
customer ladder
,
Affino Automated Customer Ladder
,
Customer Relationship Management
,
sales automation
,
marketing automation
,
Customer Experience
,
Customer Service
,
Customer Experience Management
,
Sales and Marketing Automation
,
Affino Social Commerce Platform
,
Automated Triggers
,
Automated Messaging
,
Consumer Incentives
,
Customer Engagement
,
Customer Rewards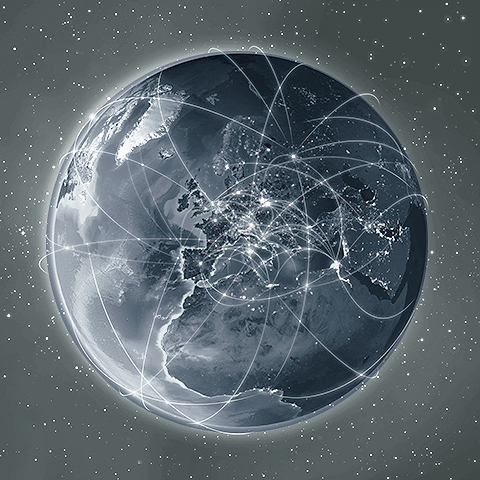 There have been a large number of articles in the past couple of months pitching and debunking the different angles on Sales and Marketing Automation (SMA). For most companies SMA means adding yet another layer of software / systems on top of an already highly complex suite of solutions. Most articles conclude that Sales and Marketing Automation is really only for the largest of companies, that it is not practically viable for small to medium enterprises.

One of the key things we at Affino do is to declutter and demistify the process and purpose of digital business / commercial website ownership. Affino's Seamless Holistic Solution has SMA built into the core of the system, alongside CMS, Ecommerce, Community and Analytics. The truth is that modern business / digital business is highly complex and without a singular system like Affino, it is almost impossible to manage properly.

A key myth for any website or digital business is that these things entirely run themselves. What you have in reality though is an engine, and we are talking about the difference between a steam engine and a modern computer-controlled one. The analogy is really about the change in focus from shovelling coal to fine-tuning where the engine takes you and how. With modern digital businesses systems like Affino, you still have to fuel and fine-tune them, but your resources are spent on making the journey more enjoyable versus just ensuring that the engine runs.

What does Sales and Marketing Automation deliver for all companies?
Effectiveness - Modern Marketing including Growth Hacking is highly complex and active across dozens of different mediums and contact points, you simply cannot track and action everything manually
Efficiency - With Affino, a single person can accomplish the actions and activities of an entire team or small division
Scale - Target, track and respond to millions of activities
Reach - Modern Business and the Internet is truly Global, you have untapped customers around the world
Scope (24/7) - Every business has limited operating / office hours, yet customer interest can be aroused at any time

The 7 Essential Principal Parts of Affino Sales and Marketing Automation
Customer Ladder - Sales and Marketing Automation is core to Affino, as part of the Automated Customer Ladder, it ties in with every activity and every contact point of your digital
...

1 comment
|
permalink
|
email this
|

|





13 Jan 2015 2:15 PM

Popular

Comments

Profile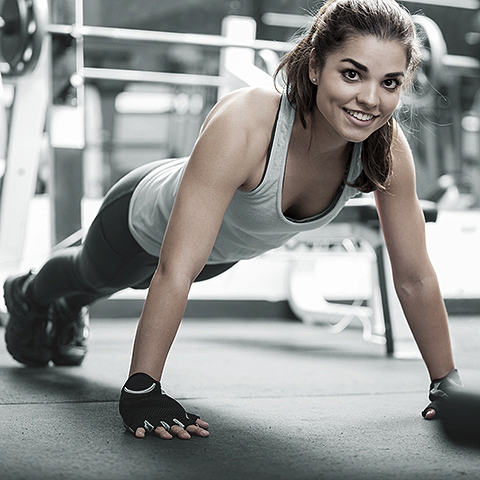 For most companies and organisations January is the time you review the previous year's performance and start preparing yourself for the year ahead. It's usually evident by now which areas need attention and what needs to be put in place for a more successful future. Most companies suffer from a degree of seasonality - where certain months of the year yield significantly lower revenues than others. In certain industries even, the Christmas period can be responsible for as much as 80% of the year's turnover. It is critical therefore to be properly set up for the year - so that you can take best advantage of peak times and weather the droughts between. The following overview is a quick checklist:

Finances
Reserves - Keeping a small but significant portion of funds saved for emergencies, prudent fiscal policy
Cash Flow - The bane of many a small company - ensuring you have disciplined procedures in place in order to be paid in a timely fashion - fines for late payment, beneficial terms for swift payment etc.
Facilities - Overdraft, Factoring, Short-term Loans - essential services for seeing you through the leaner times of the year
Investment - Significant inflow of funds - usually to cover some form of expansion - be very careful what you give away for a stake in the company though, it is absolutely essential to attract the right sort of investor - someone who is in it for the long-term and does not put short-term gain above everything else

Human Resources
Growth - Adding staff to cope with / take on additional work - key criteria is compatibility with existing workforce over everything else
Pruning - Ensuring that the organisation is properly lean and harbours no 'passengers'
Replacements / N+1 - Most companies and organisations suffer some degree of churn or absences, things like maternity leave and sick days etc, need to be factored in as well as key staff holidays

Collateral / Consumables
Sales - Essential Sales Materials - Sales Presenters / leave-behinds, Presentations and other Face-to-Face materials, Price lists, Case Studies etc.
Marketing - Brand Maintenance, Newsflow, Social Media, Growth Hacking
Events - Trade Shows, Customer Events, Co-hosted Partner Events and Round-tables
Stationery / Supplies - Everyday office consumables - most companies need the basics of business
...

Add Comments
|
permalink
|
email this
|

|





02 Jan 2015 3:58 PM

Popular

Comments

Profile
NOTE - this blog post will be updated throughout the year, particularly the Album Release Schedule ...
2014 was an excellent year for music all in. Not much rock really, but plenty to get excited about. There are not as many big releases forthcoming in 2015, which seems destined to be the year of the blockbuster movie. Nevertheless there are lots of minor music industry intrigues happening - especially Apple's imminent launch of iTunes Streaming. There are also a number of new artists exploring interesting diections in 2015 ...
Top 10 Albums of 2014
St Vincent - St Vincent
LP1 - FKA Twigs
Goddess - Banks
Cut Your Teeth - Kyla La Grange
Beauty is Pain - Rebecca & Fiona
The Inevitable End - Röyksopp
Chiaroscuro - I Break Horses
Blue - Iamamiwhoami
Kiasmos - Kiasmos
No Mythologies to Follow - Mø
[for a greater selection see Best of the Year 2014 article]

Top 10 Tracks of 2014
B a NoBody / Blud - Soak
Chandelier (Four Tet Remix) / Free the Animal - Sia
Prince Johnny / Digital Witness - St Vincent
Hideaway / No Enemiesz - Kiesza
Tough Love (Cyril Hahn Remix) / Say You Love Me (Gorgon City Remix)- Jessie Ware
Two Weeks / Pendulum - FKA Twigs
Rather Be / Real Love - Clean Bandit ft. Jess Glynne
Beautiful / Hey QT - A.G. Cook / Sophie
Change / Beggin for Thread - Banks
Do It Again (Original) / Monument (TIE) - Röyksopp and Robyn
[for a greater selection see Best of the Year 2014 article]
My Top 21 Online Music Discovery Resources (alphabetical)
Every day / week I get a number of new release prompts - automated subscriptions from most of the following list. I follow several hundred favourite bands / musicians / DJs on Facebook now and for the last few years these have been the source of a surprising proportion of new likes for me. If you want to check out a known-name band, then it's difficult to do much better than Last.fm - to check to see if an entire album is worth buying - Spotify or Deezer are essential resources. For more obscure / left-field bands, you can usually find these on SoundCloud or Bandcamp. A very high proportion of these resources focuses on electronic music, which is of course my primary music of choice:

1 comment
|
permalink
|
email this
|

|





31 Dec 2014 12:29 AM

Popular

Comments

Profile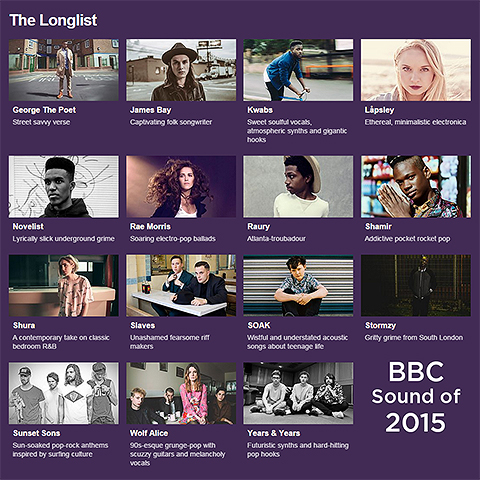 Time has come around again to scope out new directions and find some new blood which may just strike it big in the forthcoming 12 months or so. I've already discarded some nominations as they featured heavily last year, or have already released a commercial album (you can unleash infinity mix-tapes and still feature!). Anyway, should be something for everyone here from this list of 88 contenders. James Bay seems to be favourite already, and has already picked up the BRIT Critic's Choice Award. There are 27 here I rate highly, including 7 of the 10 most popular. I typically don't go for too much folk or guitarry strumming, but if it's really special it may just strike the right chord. Really impressed with what Ben Khan and Kacy Hill are up to ...
Advocates = Amazing Radio, BBC, Deezer, Gigwise, GlobalGrind, Guardian, iTunes, MTV, Spotify
x3 etc. = number of backers
+ = rated by Stef!

Most Championed Artists
James Bay [Contemporary Folky Pop | 2015 BRIT Chritic's Choice Winner] x7
SOAK [Ethereal Singer / Songwriter] x6 +
Years & Years [Dance-inflected Electronic Pop, tour with Clean Bandit] x6 +
Raury [Singer / Songwriter] x5
Ibeyi [Soulful Percolated Pop] x4 +
Kwabs [Contemporary Soulful Pop] x4 +
Låpsley [Ethereal Electronic Pop] x4 +
Shura [Contemporary R&B-inflected Pop] x4 +
Slaves [Percussive Riff-Rock] x4
Becky Hill [Contemporary Pop] x3
George the Poet [Poetic Lyricist] x3
Laura Doggett [Singer / Songwriter] x3
Rae Morris [Singer / Songwriter] x3
Seinabo Sey [Soulful Pop] x3 +
Sunset Sons [Surf-inspired Pop-Rock] x3
Stef's Top Outsider Picks
Ben Khan [Deep Electronic Pop] +
Kacy Hill [Futuristic R&B] x2 +
Tourist [Dance-inflected Electronic Pop] x2 +
Full Alphabetical Long List with Advocates
All We Are [Folky Pop] (Gigwise, Spotify) x2
Autobahn [Indie Rock] (Gigwise)
Becky Hill [Contemporary Pop] (iTunes, MTV, Spotify) x3
Ben Khan [Deep Electronic Pop] (iTunes) +
Black Honey [Pop-Rock] (Gigwise) +
Blood Diamonds [Electronic / Hip-Hop / Beats] (Gigwise) +
Brawlers [Punk-Rock] (Gigwise)
Charlotte OC [Singer / Songwriter] (Gigwise)
Cheerleader [Pop-Rock] (Gigwise)
Chet Faker [Electronic Pop / Downtempo] (Guardian)
Circa Waves [Indie-Rock] (Gigwise, iTunes) x2
Coasts [Indie-Rock] (
...

1 comment
|
permalink
|
email this
|

|





29 Dec 2014 12:00 AM

Popular

Comments

Profile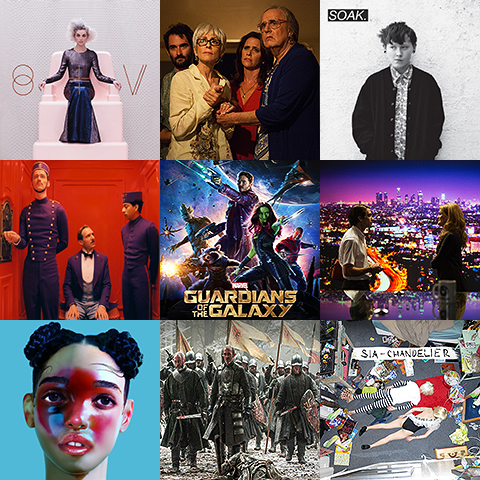 At the end of every year I run through the highlights of the preceding 12 months, and no matter how much I experience I never catch everything, and not necessarily in the right frame of mind to fully appreciate it. I have been composing this list pretty much since the start of this month, and every day I make some minor tweaks. The top few entries are relatively safe, but there is a lot of movement lower down, as something catches my fancy and forces me to elevate it. As far as music goes, it was always going to take a lot to shake St Vincent from the top of the tree this year, same goes for Star-Wars-level-brilliant Guardians of the Galaxy - the perfect marriage of Sci-fi with humour and 70's soundtrack. I certainly watched a lot of films and television this year and reacquainted myself with the wonderful world of Anime, mostly courtesy of Crunchyroll...

Best Albums
Glastonbury 2014 really switched me on to St Vincent, who's eponymous album justifiably takes the top seat. I really liked FKA Twigs LP1 too, but expected it to be even better than it turned out. The top 10 features a lot of 'Scanditronica', while Angel Haze's debut was my favourite hip-hop long player, ahead of most others' favourite 'Run the Jewels 2'. Hardly any rock in this year's chart, which is dominated by electronic music.
St Vincent - St Vincent
LP1 - FKA Twigs
Goddess - Banks
Cut Your Teeth - Kyla La Grange
Beauty is Pain - Rebecca & Fiona
The Inevitable End - Röyksopp
Chiaroscuro - I Break Horses
Blue - Iamamiwhoami
Kiasmos - Kiasmos
No Mythologies to Follow - Mø
Dirty Gold - Angel Haze
Selectadisc - Ronika
New Eyes / NE SE - Clean Bandit
Junto - Basement Jaxx
Little Red - Katy B
Recognise / Unrecognisable - Fred V & Grafix
Tough Love - Jessie Ware
It's Album Time - Todd Terje
Sound of a Woman - Kiesza
Ultraviolence - Lana Del Ray
Queen of the Clouds - Tove Lo
Faith in Strangers - Andy Stott
Tremors - Sohn
The Future's Void - EMA
Our Love - Caribou
Lost in the Dream - War on Drugs
Look to your own heart - Lisa Ekdahl
Run The Jewels 2 - Run The Jewels
Wonder Where We Land - SBTRKT
Unflesh - Gazelle Twin
Clark - Clark
Trouble in Paradise - La Roux
Jungle - Jungle
1000 Forms of Fear - Sia
Xen - Arca
Aquarius - Tinashe
Silkidrangar - Samaris
Compl&
...

1 comment
|
permalink
|
email this
|

|





18 Dec 2014 11:07 AM

Popular

Comments

Profile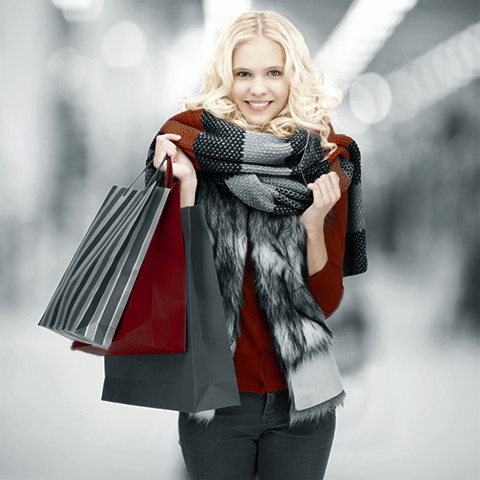 Online Christmas Shopping for 2014 has been marred by a series of failures in delivery, which has given an unexpected boon to the high street. Date-wise - it is at that time of year for me, when I no longer risk shopping online - even as an Amazon Prime Member. I've noted this year with Amazon Prime, that with the inclusive delivery service I am getting diminishing returns. Used to be when Prime first started, I pretty much received everything the day after I ordered, now it's often 2-3 days after order, with some of the Christmas gifts taking more than a week to arrive. I'm not exactly sure what has happened here, but mostly it's no more than a 50:50 guarantee of next day delivery for Amazon Prime, which is a significant drop in service for me. A few years ago I had a Christmas gift or two go missing in the post from Amazon, nowadays at least they typically do turn up, but they seem to be taking significantly longer to arrive.

I pop into Central London and Westfield most weekends, and happened to be in town at one of the busiest times of year - the weekend after Black Friday. I've often levelled criticism at the not long recently renewed trimmer HMV at 363 Oxford Street, which - with its low ceilings and too many squeezed-in display-stands was a tight fit at the best of times. On the weekend in question, the queues on the ground floor / entry level very pretty much out the door and you were quite unable to navigate through the aisles - one of those moments which makes you run home to shop online.

From the comfort of your lounge chair, there is none of the hustle and bustle which typifies an in-store Christmas shopping experience, you do have the haunting spectre of uncertainty though - both in terms of availability and delivery. Amazon for instance has seen a huge increase in Marketplace products - many of which are now coming from the continent, so that unless you read the fine-print very carefully, you are frequently not aware where the product is coming from, both my brother and I have been caught out by this. I mentioned in an earlier blog post this year, how a significant challenge for high street retailers was the task of consolidating their online and in-store inventories, to give customers a better idea of stock availability. As a prime example of this - for the past couple of weeks nearly all the

...

3 comments
|
permalink
|
email this
|

|





12 Dec 2014 12:20 PM

Popular

Comments

Profile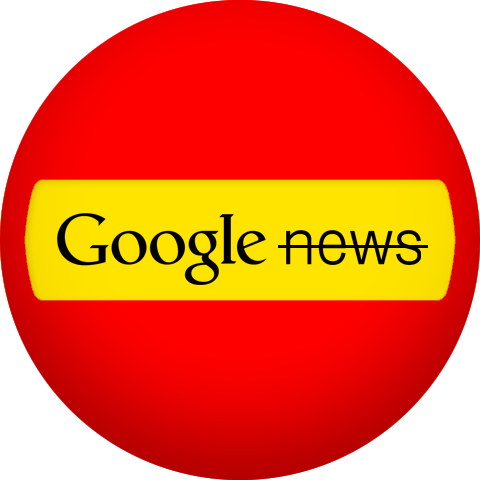 Following on from Spain's recent introduction of a 'Google Tax' - compelling Google to pay Spanish publishers for any references included within their wholly advertising-free Google News listings, Google has decided to pull that service from its Spanish offerings.
The only thing that Spanish publishers have achieved by these actions is to punish their own consumers and deny themselves revenues by cutting off the most obvious discovery and referral route available to their content. Had they but heeded the lessons from their German counterparts - where similar actions caused web traffic to leading publications to plummet. One of the main instigators in Germany - 'Axel Springer Group' was quick to backtrack when they realised the obvious and foolish consequences of their actions - hitting them square on their bottom line.
It's so obvious who's behind the latest EU motions to attempt to curtail Google activity. Google has every justification in pulling its services from countries which are that short-sighted and are outweighing the benefits of the many for the sake of the financial interests of a few leading industry lobby groups. As I have posted recently, publishers who invested too little and too late in the new technologies cannot rightly be seeking to penalise those who had the good judgement and foresight to see where the market was heading. Will the EU next introduce first-mover-advantage-tax to penalise those pioneering companies - the whole thing smacks of protectionism to me?
Those countries most active against Google and Amazon are the ones who have typically migrated the slowest towards new Internet-enabled technologies - these recent activities are looking more and more like a tax on innovation...
Add Comments
|
permalink
|
email this
|

|





09 Dec 2014 12:32 AM

Popular

Comments

Profile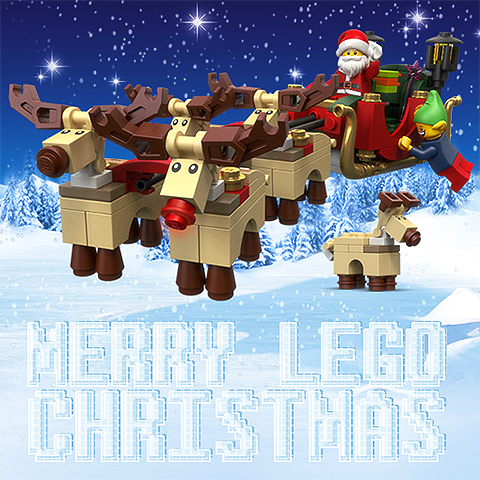 Our Danish cousins at Lego really know how to push the boat out! It looks like Christmas 2014 is going to break all manner of records for Lego. 2014 all in all has been a bumper year for them, lots of excellent sets across all the different themes - with particularly strong Movie and TV tie-ins, all the usual fantastic console games and apps, and now a blockbusting Hollywood movie also!
A recent BBC article once again tries to cast aspersions on the creative impact of Lego, as the majority of sales now come from pre-packaged sets with detailed instructions. As any kid will tell you though, you likely only build to the instructions the first time around - before you go off and customise / re-build and even combine sets to create something entirely new and different. You also have all those original bucket brick sets anyway for freestyle building - so you can build whatever you like in any case - all that old fashioned traditional stuff is still there fully intact - you just have lots more choice nowadays.
For the past few years we have treated everyone at our company Christmas dinner with some mini Lego kit or other - usually Lego Technic, and what you learn is at the very least the following:
An Eye for detail - careful consideration that everything goes in exactly the right place
Spatial Awareness - appreciation for engineered structures and their relative placement / integration
Hand-to-Eye Coordination - the ease and deftness with which you assemble your kit - something our CEO Markus in particular excels at
Problem Solving - figuring out what went wrong when final pieces don't fit - several pieces look very similar but may have very slight variances in depth or colour!
Cause-and-Effect - Lego Technic sets are based on sound engineering principles, you genuinely learn how certain engineered structures / components really work
The last few years' Christmas gifts have not been short of a Lego set or two, and this year looks like they are more prevalent than ever. A quick glance on the John Lewis website this weekend showed near enough every Lego Technic set 'out of stock'. I happen to know that John Lewis prioritise in-store inventory, so I dashed into Oxford Street to get what I needed. In the queue for the tills, pretty much every other person was holding one or more items of Lego. Lego itself

...

2 comments
|
permalink
|
email this
|

|





02 Dec 2014 3:55 PM

Popular

Comments

Profile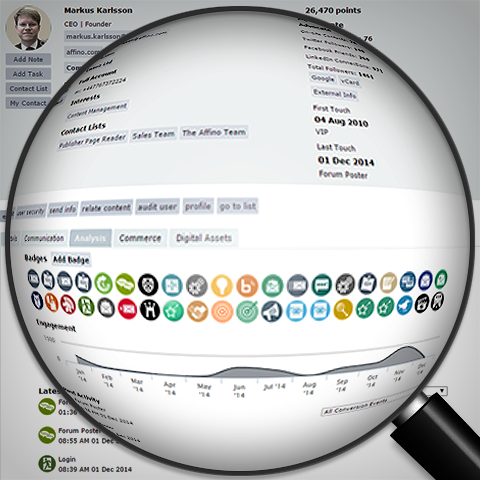 There has been much talk of the Single Customer View these last 18 months - about providing a seamless and uniform experience for customers across all devices, platforms and touchpoints (OmniChannel)- and how it's an essential part of any successful modern business. The Single Customer View is best illustrated by Netflix - where you initiate your customer journey on one device and then continue on a variety of devices - starting a film on your smartphone on the commute, then continuing on your tablet or laptop when you get home, and finally finishing it off on your big screen TV. For retailers this process can be even more involved, taking in various in-store kiosks and other point-of-sale devices. The key principle throughout though is to provide the customer with the same uniform experience and same recognisable interface - at every point in the customer journey.
The truth is that there are actually three types of 'Single Customer View', as follows:
Single Customer View for End User: Uniform, seamless customer experience - as described above
Single Customer View for Business Owner: Uniform, seamless overview of All of an individual customer's activities - the main focus of this article
Single Customer View per Digital Business Discipline: Single, uniform overview of all key customer data-points relating to a specific admin job function - e.g. Marketing or Retail / Commercial Manager
Currently, most businesses rely on a plethora of disparate solutions to provide them with their required functionality. Using as their starting point a CMS, Ecommerce system or even Blogging platform like WordPress. To deliver their complete solution, these companies are overly reliant on 3rd party plugins or bolt-ons which are integrated on top of the core solution. There are significant financial and operational overheads in running a digital business in this manner. A key problem with plugins is that you are never really in control of them - they get updated on their own schedule and your integrations and use thereof frequently breaks therfore. Another major consideration is the data and databases, as when you use disparate systems, you typically need additional processes and resources to streamline the data - and most importantly - streamline the User Account Databases.

When we started work for BBC Worldwide many

...

Add Comments
|
permalink
|
email this
|

|


| | |
| --- | --- |
| Found: 273 Displaying: 1-10 | |

Subscribe to feed

Subscribe by email
Recent Visitors