23 Jul 2014 12:09 PM

Popular

Comments

Profile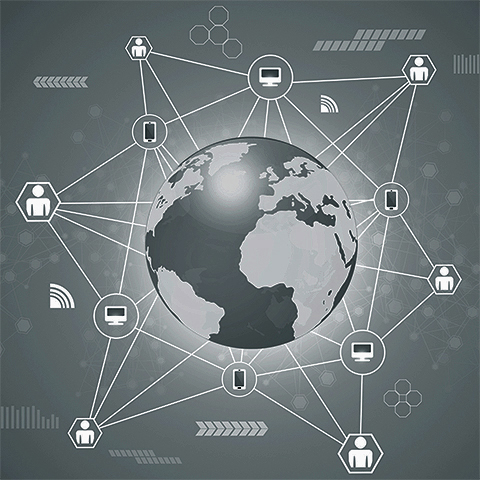 Readers of this blog will know that I'm a big fan of music and movies. I subscribe to all manner of mailing lists and regularly read up on latest releases on a variety of online movie and music resources. On Facebook I am fan to countless musicians and bands, and am very aware when new releases are out in the marketplace. I initially wrote about this issue 10 years ago, and I'm sad to report that global media availability is still highly idiosyncratic.

Big artists like Justin Timberlake and Beyoncé know that if they don't make their music available globally when it is released, they will become victims of piracy and will loose significant earnings potential. I still though come across even promo videos on YouTube which have for some reason not been enabled for my location - the UK! The UK still being one of the major entertainment marketplaces in the world - particularly from the perspective of promotional potential.

I get notified that Artist A has a new release out today, I go to iTunes, and it's 'Not available for your Region'. I then go to the Artist or record label website, and am heartened to see that yes they sell digital downloads on-site. But when I try to add to basket / checkout, it says that the website caters only for the local market where that website is based - USA, Australia etc. I'm still surprised this happens at all in today's global economy. Fans like me like to get their hands on the latest media content as soon as it is made available. If they cannot acquire the MP3 or Video etc. by legitimate means, they will often resort to alternative means of acquisition.

In the past, record labels used to stagger releases between Regions - we still have new UK releases appearing on a Mondays, while new US releases appear on the following day - Tuesday. The most famous recent global media release was Beyoncé's new album which was simultaneously released to all markets / territories overnight. In fact, pretty much all major artists know to release simultaneously or fall victim to piracy. Even Radiohead, who pioneered independent releasing, don't restrict the availability of their music by region. I find it very peculiar when I come a across a fairly minor artist with little or no presence in the UK, and little content on either Amazon or iTunes,

...

Add Comments
|
permalink
|
email this
|

|





22 Jul 2014 9:46 AM

Popular

Comments

Profile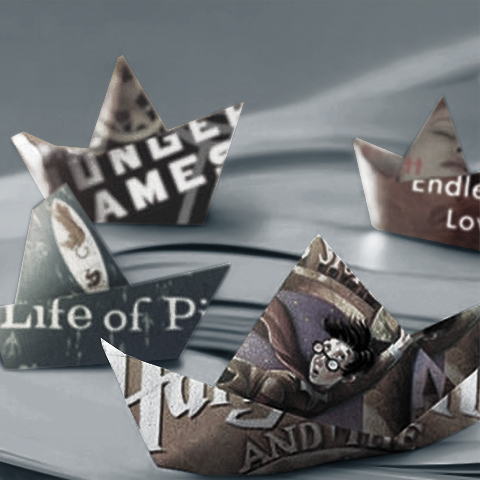 As an avid Amazon Prime member and a somewhat dedicated bookworm, I was exceedingly glad to read the announcement of Kindle Unlimited - a new service to provide unfettered access to 600,000+ Kindle books for a monthly $9.99 fee. Book series - Lord of the Rings, Harry Potter, The Hunger Games, as well as personal favourite 'Life of Pi' were used to punctuate the announcement to show that there were some big titles in the mix. I predicted that Amazon would launch its own Spotify for books some day soon, and I was really rather hoping that this would be it.

Unfortunately, the big 5 publishers still feel threatened by Amazon (possibly rightly so, but more of that later) and have largely refused to play ball. They would rather put their support behind one of the competitors to Kindle Unlimited - say 'Oyster', 'Scribd' or 'Zola'. All three currently have a slightly better selection of what I would call premium books, than Kindle Unlimited does. Turns out that most of Kindle Unlimited is currently made up of books out of copyright and various minor works, although there are of course some interesting titles in the mix.

However, and this is rather critical, none of the services mentioned here is really a practical usable resource for me, as not one of them contains even one of the last 10 books I read. Even one of my favourites from 3 years ago - Erin Morgenstern's 'The Night Circus' is noticeably absent. Spotify has a vast library of music to satisfy pretty much all tastes, Netflix has a very broad library of video - mostly TV, and mostly 2-3 years old or older, while Spotify is bang up to date with what it provides. The 4 book services named here seems to be odds and sods really, I searched for 20 of my favourite authors, and Oyster came out as the best choice for me, but still not really worth the monthly fee for what I would want to access. I have an ever-growing written reading list, as well as several already-downloaded books on my kindle - near enough none of these are represented on these subscription libraries.

Publishers need to wake up and smell the coffee to some degree here, as they are not fully aware yet of how much their marketplace is still changing. 90% of books I buy these days are on Kindle, I still buy the occasional hardcopy coffee table / art book or

...

Add Comments
|
permalink
|
email this
|

|





18 Jul 2014 2:31 AM

Popular

Comments

Profile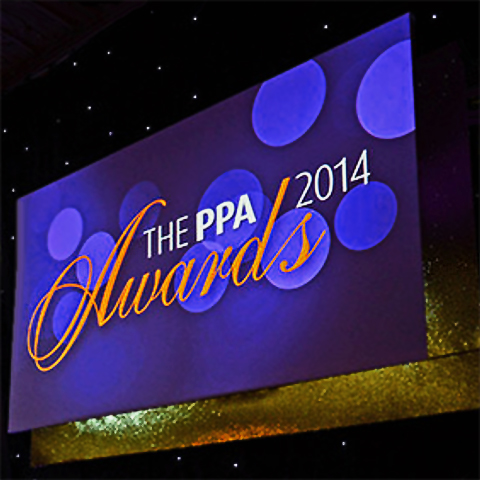 Congratulations to Procurement Leaders on a very impressive back-to-back win of PPA Business Media Brand of the Year. Few companies have won this award even once, but twice in a row is quite the accomplishment.
There's a reason Procurement Leaders keeps picking up awards, and how it can take the same award many years running. Alex, Quang and the team at Procurement Leaders never let up on innovating and improving the site. From the very first day Affino started collaborating with Procurement Leaders, it's been a continuous process of growth and advancement. The Procurement Leaders website is already way ahead of the competition, and with new services being launched all the time, there is no sign of any slow-down.
If you have not yet taken the time to browse through this excellent website and experience the numerous quality services members can avail themselves of, we encourage you to do it now - to witness first-hand what all the fuss is about:
2 comments
|
permalink
|
email this
|

|





15 Jul 2014 4:56 PM

Popular

Comments

Profile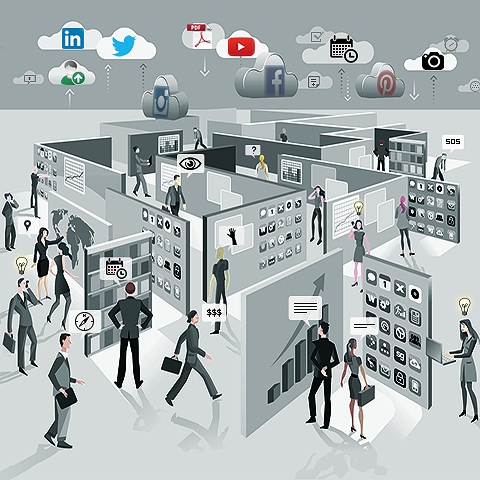 I've been attending trade and industry shows and exhibitions since I was a nipper. My earliest recollections of these were as a kid visiting the annual motorshows in Iceland, then as a graduate working for a market research company at the NEC in Birmingham, then working for an advertising agency which designed and built stands and provided all complementary marketing services / materials, and finally as a business owner commissioning my own show stand and attending as an exhibitor.
Show websites arrived in the early 90's, and truly most have not evolved much since then. I always felt that a show / exhibition website should give some of the flavour of the real event - a little hustle and bustle but essentially a feeling of activity and vibrancy. What you usually get though is little more than an exhibitors directory with a company logo, some very basic text and a couple of attachments. Mostly the site plans / maps are not interactive, and the whole online experience ends up as very one dimensional, static, and dare I say boorish!
Events are at their core, social happenings with social interactions, yet most events websites completely forsake any kind of interactivity. There have been attempts to achieve some sort of virtual or augmented reality in the past - with a kind of vectorised 3D format where site visitors could in effect immerse themselves within an online facsimile / walk-through of the real show - none of these really worked though, and ended up being rather clunky and not providing a good user experience.
I propose that the most obvious area for improvement is in the interactive department, but other small but significant changes can also be made to improve the overall online events experience. After all, online Webinars have largely taken over from their physical real-world Seminar counterparts - there is already great technology / software for attending and then participating in a final Q&A session at an online Webinar.
These following 10 recommendations are what I would propose to improve the vibrancy, impact and long-term reach of online events - considering both the exhibitor and visitor experience:
Long-term Engagement
Most events are treated as one-offs, with little real continuity from one to the next - typically a show website is trashed and re-done from scratch from

...

Add Comments
|
permalink
|
email this
|

|





09 Jul 2014 1:24 PM

Popular

Comments

Profile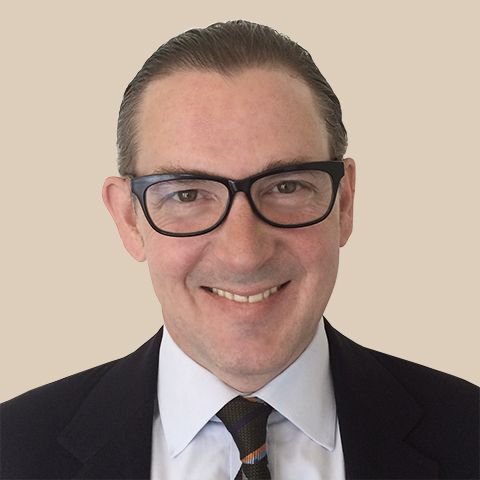 Both Affino and Jonathan Collins & Associates (JCA) have a long standing and successful working history with publishing companies and agencies. Affino from a solutions / technical architecture standpoint, while JCA has considerable industry insider knowledge as its key personnel have worked with and for many of the largest publishers at the highest level, and for the greater part of their careers.
The intention of the Partnership is to pool resources, knowledge and experience with a view to providing publishers with the very best consultancy and solutions for monetising the digital side of their business and achieving enduring success online.
To assuage any fears for existing customers, this is to be a working partnership where both companies remain entirely independent. Affino's existing publishing clients can avail themselves of JCA's expertise and insights. For customers active in other sectors, there will be no discernible changes at all.
Affino and JCA are dedicated to creating the very best online experiences for customers and service providers alike. Both partners share an ethos of close and collaborative relationships working towards common goals. We firmly believe this partnership will be invaluable for publishing companies wanting to transform their businesses to succeed in this digital age.
You can contact Jonathan Collins of JCA on +44 (0)20 3393 3240 or by sending an email to jonathan.collins@affino.com
Add Comments
|
permalink
|
email this
|

|





04 Jul 2014 5:39 PM

Popular

Comments

Profile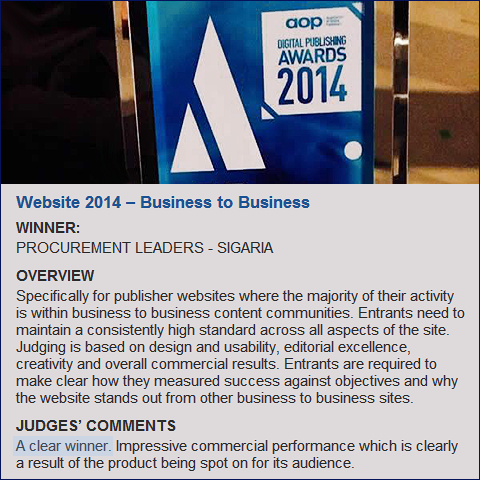 After a hat-trick of PPA awards in 2013, Procurement Leaders are back on the awards trail for 2014 - picking up their first major award of the year - 'Best Business to Business Website' at the annual Association of Online Publishers (AOP) Digital Publishing Awards.
As you can see in the above screencapture, and referenced on the [AOP Awards page] Judges' comments are:
"A clear winner. Impressive commercial performance which is clearly a result of the product being spot on for its audience."
Procurement Leaders is continuing to blaze a trail of innovation, with new membership services launching imminently.
We heartily congratulate Alex, Quang and the team at Procurement Leaders - well deserved for all their ongoing hard work.
2 comments
|
permalink
|
email this
|

|





30 Jun 2014 1:12 PM

Popular

Comments

Profile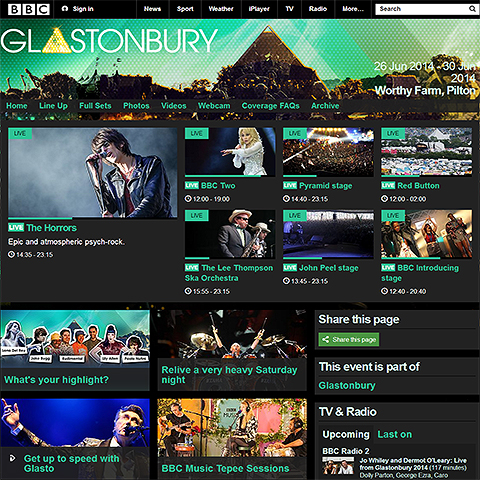 From previous blog posts you will know that I'm a huge music fan and sometime armchair festival attendee. The two big annual music festivals are of course Coachella (covered by YouTube) and Glastonbury (covered by BBC). These are very different events in many ways and Glastonbury has far more scale and complexity than Coachella. That said, this year's Coachella coverage by YouTube was a high water mark as you can read in my [previous post].

I love the way that YouTube had the 3 Stages option selector with excellent 'On Now' / 'Up Next' menus - really easy and quick to operate - and a doddle to flit from one live feed to another. As indicated in the title, flitting from one stage to the next on the BBC site was a little more arduous and I think the BBC can learn quite a bit from YouTube. On YouTube the live feeds were looped around and interspersed with interviews and Coachella general interest pieces - when waiting for bands to setup, or if there was a delay in the proceedings - there was always some content being broadcast. On the BBC site conversely when the lightning strike hit on Friday - there were just notices on all the feeds saying that there was an interruption to the usual programme because of inclement weather conditions. Broadcasters usually live in mortal fear of 'dead-air' - those moments then the broadcasts are unintentionally interrupted because of technical reasons - or when a presenter runs out of things to say - or literally just nothing happens for a period of time. On the BBC we had lots of dead-air on the live feeds - something I feel could be handled a lot better.

It was interesting to see that the BBC music websites are still largely adaptive in design - with dedicated versions for mobile platforms as per below screen. Some parts of the BBC have moved to responsive - like the iPlayer for instance, but in the main the design format in operation is still adaptive.

As for the actual content of this year's festival, I must say I rather enjoyed it - and technically, the streaming was excellent in quality, not sure it was necessarily a vintage year though. I loved the inclusion of Metallica whose set I mostly watched, but did not majorly resonate with me. My favourite bit of the Metallica set was when they covered the great Thin Lizzy standard 'Whiskey

...

1 comment
|
permalink
|
email this
|

|





25 Jun 2014 5:05 PM

Popular

Comments

Profile
Tags:
customer ladder
,
conversion events
,
Automated Customer Ladder
,
Customer Journey
,
sales automation
,
marketing automation
,
Customer Experience
,
Customer Experience Management
,
User Journey
,
Sales and Marketing Automation
,
Customer Dashboard
,
User Dashboard
,
Sticky Navigation
,
Customer Utilities
,
Customer Tools
,
Activity Triggers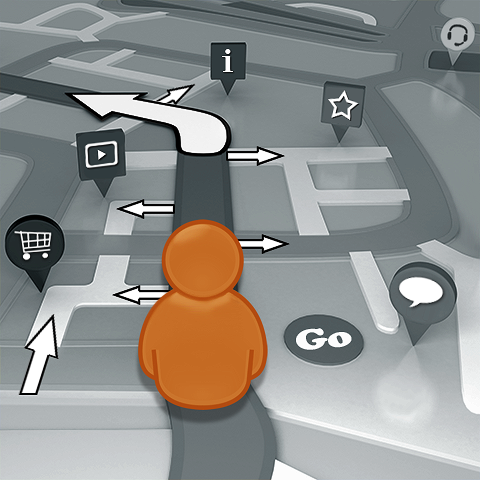 During my visit to Internet World last Wednesday, I noted that a number of companies had their own angle on 'Customer Experience Management'. Recent empirical evidence shows that customers no longer make linear journeys through websites or the Internet as a whole. I myself am a tangential interlaced-browsing aficionado who thinks nothing of popping open another browser window and exploring frequently obtuse or out of the ordinary avenues.

My thoughts veer towards motorcar travel - with GPS assistance of course, and a variety of roadside signage, and how a journey by road is impacted by various major junctions (landing pages) and complex road networks (sitemap). Most people use some form of route planning, with numerous different options and pathways available through the same areas.

With the onset of responsive sites, sticky navigation or heads-up dashboards are very much in favour - much like the modern motorcar dashboards - hovering continuously within eye-line - and providing the journeyman with all necessary tools within easy reach. In terms of user journeys through a website, there are multiple points of entry, as well as multiple points of navigation and exit. The earliest websites which consisted of static fixed hierarchy content are very much a thing of the past. Modern websites use personalisation, multi-display, topic-tagging and user perspectives to present individual customers with very different content on the same URL screen - or even the same content on different URLs!

There are very few linear journeys taken these days, so you cannot really expect a customer to necessarily follow a pre-set sequence. Instead, you need to use sales and marketing automation (Customer Ladder/ Conversion Events in Affino) to monitor and prompt customers and notify admin / support staff when a user journeys to or stalls at a particular junction of the site. At the same time you need various 'sticky' tools, as well as navigation to always stay visible on the screen no matter where a customer journeys to. These include shopping basket, help chat and user's clipboard / wishlist. Like I said previously, most new sites have sticky navigation which allows customers to access any point of the site at any time. Right on the page / screen though you also need to have obvious Calls to Action, help buttons and prompts

...

Add Comments
|
permalink
|
email this
|

|





19 Jun 2014 9:07 AM

Popular

Comments

Profile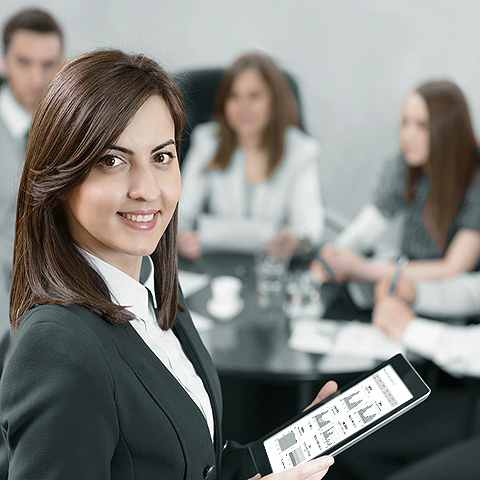 IMRG and Affino have been working together since the turn of the year to produce an Ecommerce benchmarking system that will allow for a fully-automated data collection and analysis process.

The new service will be embedded on a client's website, using a smart code and revolutionary sampling algorithms driven through the Affino Social Commerce platform.

Retailers will be able to compare performance with their sector peers - including metrics such as conversion rates, average order values and checkout abandonment – in order to improve their business.

Users of the service will be able to access the daily index at any time, a process that will become the barometer for the Ecommerce industry and measuring sector performance.

Graeme Howe, Managing Director of IMRG, said: "This new dynamic benchmarking service will be revolutionary for our members, and we're really excited to see them get so closely involved. Beta testing has been going really well."

The smart sampling provides accurate trends without affecting the performance of a client's website.

The official launch date for the new service will be announced in due course.
Add Comments
|
permalink
|
email this
|

|





19 Jun 2014 12:43 AM

Popular

Comments

Profile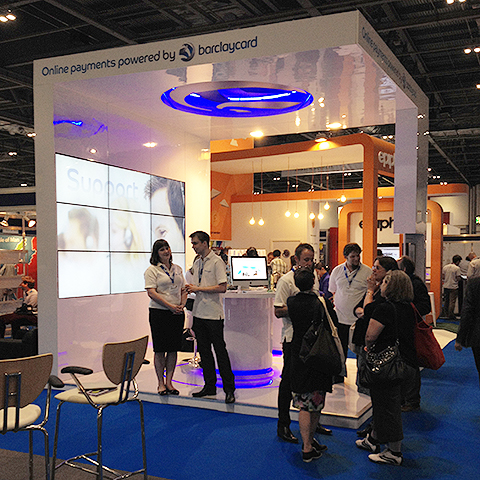 A previous company of ours exhibited a number of times at Internet World, the last time in 2009 at Earls Court. At that time, the show was probably at or near its largest, in terms of surface area covered and exhibitors attending, but we had noticed that visitor numbers seemed to have peaked already.
My attendance today at the Excel venue, was the first time I had visited the show in many a year. The first thing that struck me was the obvious reduction in size, and the overall lack of big stands - it seemed like there were only half a dozen or so sizeable bespoke stands. The overwhelming majority of exhibitors were using the very basic default cubicles, and by and large deployed very little imagination to differentiate their stand from other offerings. Most of the staff already looked disinterested and bored when I was circling / circulating at circa 14:00.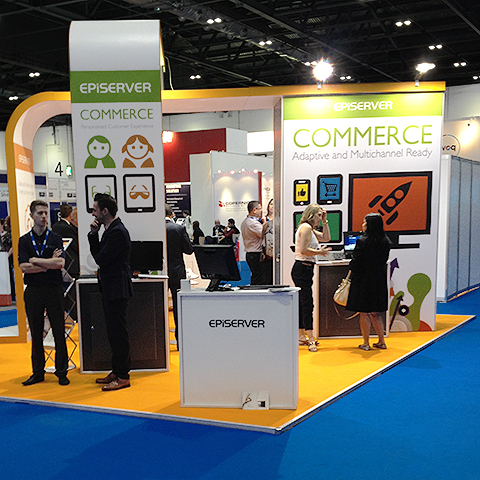 I was on the lookout for inspiration and engagement, funnily the latter sentiment was very much the unofficial theme of the show, with many vendors pitching their version of engagement. Exhibition-wise though, the stands were very ordinary, as was the accompanying literature, uniforms, take-aways etc. Many stands had way too much panel text, and not enough clarity of purpose, yet even those who were singular in purpose mostly failed to communicate their USPs. There were a few vendors concentrating on the omni-channel holistic angle, but there were also a plethora of single-solution vendors - postcode lookups, lead generation, email targeting, product 3d imaging, payment gateways, mapping, smart search etc. I also noticed an increased presence of hardware vendors which I had not been aware of previously - there even seemed to be a stand solely selling mobile phone accessories. I'm all in favour of charities, but found it rather strange that the White Hat Rally Fun Drive had such a large and dominant position within the show - punctuated by a pink Barnardo's Porsche.

I felt a little sorry for the Technical Director of key sponsor Anixter, who was having to present to an audience of 3, in one of the peripheral theatres. There was a real mix of popularity in the different theatres, mostly empty, but a couple of them drew real crowds - particularly 'The Marketplace' with its short, sharp and fun 'Pitch & Hit' digital entrepreneur

...

1 comment
|
permalink
|
email this
|

|





11 Jun 2014 1:42 PM

Popular

Comments

Profile
Tags:
publishing
,
Affino
,
Member Services
,
Social Interaction
,
Affino Social Commerce Solution
,
PPA Awards
,
Social Engagement
,
Future of Publishing
,
Vertical Lifestyle Membership Portals
,
Online Clubs
,
Online Member Clubs
,
Vertical Portals
,
Procurment Leaders
,
Networking Clubs
,
Membership Clubs
,
Beyond Content
,
Membership Services
,
Interactive Member Services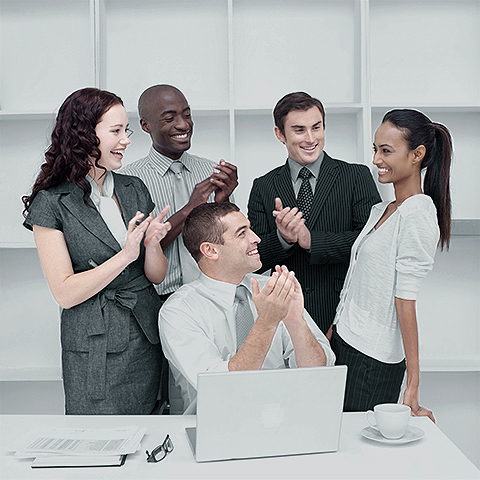 You should have already read that publishers' traditional revenue streams of advertising and subscription are not really translating into online success - there's too much free stuff online, so subscriptions and connected advertising revenues are turning out to be relatively low yield. Some publishers are pinning their hopes on Native Advertising - i.e. Advertorials by another name - but most savvy consumers have already learnt to spot and avoid clicking on those also. In my previous blog post I pointed to smart brand advocacy - Endorsement and Product Placement as being the most likely future for advertising. So what is left to publishers - what does the future of publishing hold?

As I see it, pushed content has limited scope for delivering revenues on its own, or in tandem with any kind of advertising - even in conjunction with smart endorsements and product placements. Publishers need to be thinking more about their subscribers as members, and start providing connected member services - to service the entire vertical space for that membership. A key component to any modern business is 'Engagement' - i.e. how businesses connect with and make themselves relevant to their customers on an ongoing basis - this will ongoingly mean delivering interactive member services.

You pretty much need to think on an almost cradle-to-grave progression when targeting say a professional sector / vertical. Starting with your likely members' education needs, then career / recruitment, category intelligence and training, seminars and events, marketplace, networking and collaboration. The intended audience must feel that they are joining a professional members club which will forward their lifestyle experiences / career opportunities and thus significantly improve their quality of life. People go to well-connected schools and join highly-networked member clubs to ensure better jobs and brighter, more successful futures.

It's easy to find professional analogies and examples, one of the very best examples is triple PPA award-winner Procurement Leaders, which dominates the Chief Procurement Officers vertical. Procurement Leaders' unique combination of interactive membership services puts them in an almost unassailable position. At its heart, Procurement Leaders is a publishing business - delivering news alerts,

...

Add Comments
|
permalink
|
email this
|

|





05 Jun 2014 2:03 PM

Popular

Comments

Profile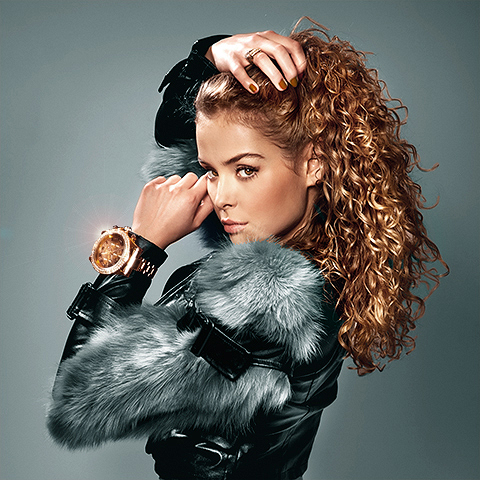 The last vestiges of more traditional advertising - pre-roll video ads, native advertising and TV sponsorship idents etc. are all coming under threat of extinction. Anything which is deemed intrusive or interruptive will no longer be tolerated by target audiences. Brand owners instead need to rely on more subtle ways of brand advocacy like product placement and celebrity / personality endorsements.

A classic example of the new paradigm is TV Show 'Made in Chelsea' which now has a product placement warning at the start of every segment. 'Made in Chelsea' has garnered quite a reputation for a super cool music policy - where record labels and artists now queue up to feature their songs in the program - this is further backed up by Spotify playlists and other forms of content / media promotion. I myself have been introduced to several new artists and songs courtesy of said program, including debut single 'A&E' from fairly recent chart-toppers 'Clean Bandit'.

Throughout the program - various activities, bars, restaurants, shops, brands / products and destinations are endorsed by being included within the narrative flow of the show. The 'Chelsea Locale' ranges from West to East London, the various home counties, and even the Côte d'Azur and Venice. Sometimes the inclusions come across as clunky and forced, but more often than not they just become a seamless part of the accepted tapestry of that lifestyle.

There is an obvious precedent here in the classic James Bond film format - which is the master of both product placement and musical endorsement - courtesy of the much hyped theme songs - including recent Oscar winner Adele's 'Skyfall'.

Some of the James Bond films have come into criticism for too overt product placements - Casino Royal for instance was swamped with Sony product references - yet it can all work harmoniously with some due diligence and subtlety applied. Brand names don't always need to be mentioned - sometimes they just need to be seen, which is why distinctive packaging and design will play an increasingly more important role.

Beats headphones are a classic example of clever packaging and celebrity endorsement. The design is for sure appealing, but without the early endorsement from a variety

...

1 comment
|
permalink
|
email this
|

|





04 Jun 2014 3:38 PM

Popular

Comments

Profile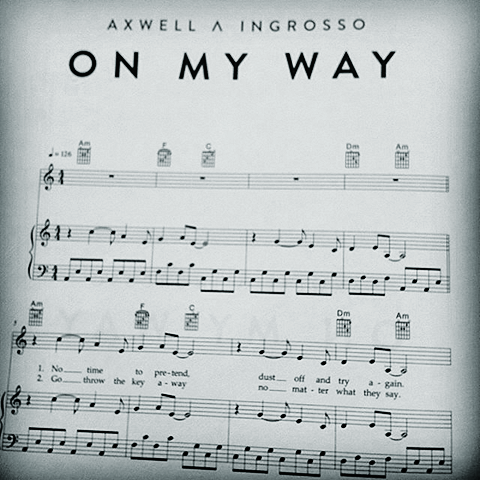 I'm a long term fan of Axel Hedfors aka Axwell from his earliest releases, avidly following the evolution of his label Axtone and his group projects and collaborations including Swedish House Mafia. Those who watched 'One Last Tour' will understand why the trio is no more, and the core of that group - Axwell and Sebastian Ingrosso have now struck out as a duo (Axwell Λ Ingrosso).

Their first move was to release their intro track as a free download:

And now they aim to revolutionise social participation by releasing the sheet music of their new song 'On My Way' - way ahead of its actual production release. The idea is to get the fans involved in the creation of the sound of the song - via their own demos and no doubt YouTube and SoundCloud posted variations.

I don't believe such an experiment has ever been done before in this way, and I am excited to see just what the fan community comes up with - and what / how much of this ends up being part of or influencing the final release.

Following on from Beyoncé's self-released album, it seems that the music industry still has plenty of innovation in store - albeit from the individuals now rather than the big labels ...

2 comments
|
permalink
|
email this
|

|





02 Jun 2014 3:02 PM

Popular

Comments

Profile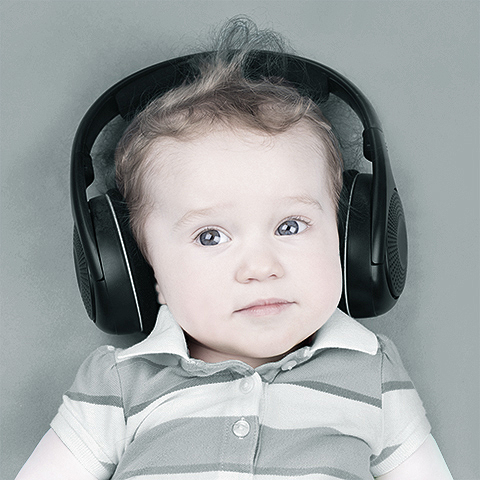 Apple's recent $3.2 Billion purchase of Beats has been seen as 'extremely generous' by many industry commentators. As a counter though, a recent article in the Telegraph goes so far as to predict the imminent demise of Spotify in the face of this acquisition - somewhat erroneously claiming that the only thing left to Spotify is to sell itself to a similarly large benefactor (e.g. Google / Facebook}.

We all know that iTunes revenues have been falling in the face of competition from both music and video streaming services (e.g. Spotify and Netflix). Apple launched iTunes Radio in the USA in September 2013, but it has so far failed to gain any significant traction vs industry leaders Spotify, Pandora, Grooveshark and Deezer - hence leading to a key reason for acquiring Beats + Beats Music.

Apple's justification for the high purchase price on Beats rests on their claims that Beats Music's unique combination of Curation, Narrowcasting and Playlists is the future of music consumption. For Curation and Narrowcasting read 'specialist radio' - for which there are already dozens of apps, and music is available for free - albeit some is ad-supported. Beats 'Genres', 'Activities' and 'Curators' are in essence a simplification of music consumption into a limited number of smartly tagged streams - which is kind of what Apple likes to do with its own offerings. The detractors will claim that this is a dumbing down / marginalisation of music taste-making, while its supporters proclaim it as a smart value-added service.

Apple's key rationale is that your typical music fan is semi-ignorant and 'uncool', and needs Beats Music's army of 200+ Curators (DJs and industry players) to tell them what it's cool to listen to and when within their chosen genres. You could argue that Spotify already has this covered via its 100+ dedicated apps, which are essentially playlists curated by DJs, Labels, music media - e.g. Pitchfork and the like. Beats Music's approach is more simplified and more appealing to what I call 'skimmers' or more casual listeners.

I personally have always loved Spotify, and have been a Premium Subscriber of that service pretty much from the start. However, as a high-level music consumer, Spotify has never

...

2 comments
|
permalink
|
email this
|

|





28 May 2014 2:43 PM

Popular

Comments

Profile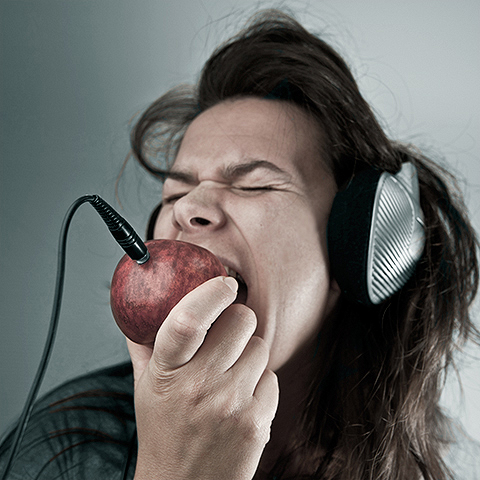 As most will know by now, I am a huge music fan and buy an album or two or three pretty much every week, as well as a variety of singles and EPs. My iPhone's primary purpose really is as a personal jukebox - with 50GB typically dedicated to MP3s. Because of the limited space available on the iPhone - max 64GB for the last three generations, I constantly need to chop and change my selections as I add new albums to my playlists - these constant updates seem to exacerbate the syncing and backup process somewhat.

Right from the earliest days of my iPhone ownership I have had issues with the iTunes <> iPhone sync - typically with the process freezing out at some stage during the number 1-7 steps and occasional corruptions occurring. Corruptions seems to occur on both apps backup / syncing as well as on music. there was a time when the same 2 apps were being copied to the phone for every single sync (for several months in a row) - even though neither had been updated recently.

Since iOS 7 was launched on September 18th 2013 - that is to say iTunes versions 11.1 onwards, the experience has been an unmitigated disaster for me. There's pages and pages of user complaints / notes about music and playlist syncing errors on the various Apple support forums. The issue has been so serious for me that in the last few months I have had to reset and restore my phone to factory settings a dozen times, half of the time needing to set up the phone from scratch as the backup was not restoring properly. I find that a lot of fitness and dance instructors - who use the playlist function extensively are having the same issues. It's not just a matter of the playlists not copying across properly, but frequently during a sync some existing tracks / songs can get corrupted somehow and are no longer available for playback - the only way to fix that really is to restore the device completely - both very frustrating and time consuming. I'm still getting random freezes and the 'update' icon continuing to cycle on my iPhone on occasion even after decoupling from iTunes.

Most recently I updated to iTunes 11.2 last Friday night, and all the music on my phone became corrupted as 'Other' format. It took 6 restores to factory settings with two 'set up phone from new' to finally get everything back in

...

3 comments
|
permalink
|
email this
|

|





21 May 2014 9:14 AM

Popular

Comments

Profile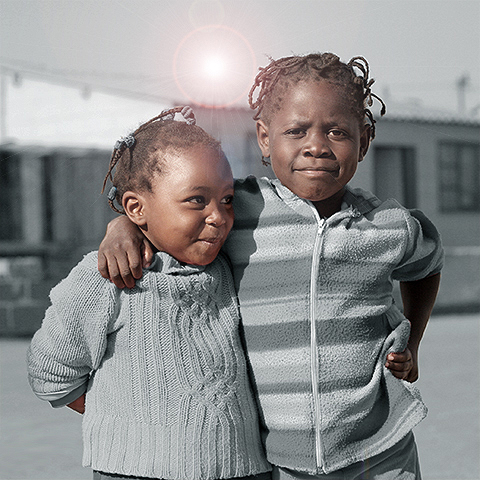 The Internet is enabling an entirely new type of charity - one where you can make direct and long-term contributions to your chosen causes and continuously monitor the results. This type of Charity sets up direct channels to properly validated causes with personal recipients, so that all of the donation goes straight to the worthy recipient.

Charity work is often too campaign-based and too much on a fire-and-forget basis. There is now also an overwhelming abundance of different charities vying for your donations. At the same time there is a heightened sense of suspicion from the general public as to exactly how much of their money ends up being passed along directly to the cause, and how well defined and targeted some of those causes are.

A lot of the charities now are enormous behemoths of bureaucracy - with several layers of management and support personnel - all needing to receive some form of compensation for their activities. The new form of charity combines crowdsourcing with crowdfunding and fundraising technologies - and bypasses the need for various admin personnel. There are no overarching seasonal campaigns - just a series of individual worthy causes - which are vetted by the local care-givers and service providers.

As a donor to one of these charities' causes, you select which recipient is most worthy of your donation, and you can ongoingly follow the recipient's progress / rehabilitation. Social networking tools allow you to participate / engage on a much more personal and longer-term basis. It's pretty much proxy for you handing over your donation in person and maintaining a shared interest in the success of the outcome.

A lot of existing charities have to fake this level of directness and detail by scripting narratives about the recipients (using additional staff of course), but the new charities use personalised videos and genuine progress updates to maintain the relationship between donor and recipient - it's a form of direct care in the community but across global, religious and politcal borders.

Combining social and crowdsourcing technologies allows key sponsors / donors to be recognised for their activities. It's the clever automation capabilites of the web platforms used though that empower this whole process. Technology cuts out most of the traditional costs

...

Add Comments
|
permalink
|
email this
|

|





16 May 2014 1:43 PM

Popular

Comments

Profile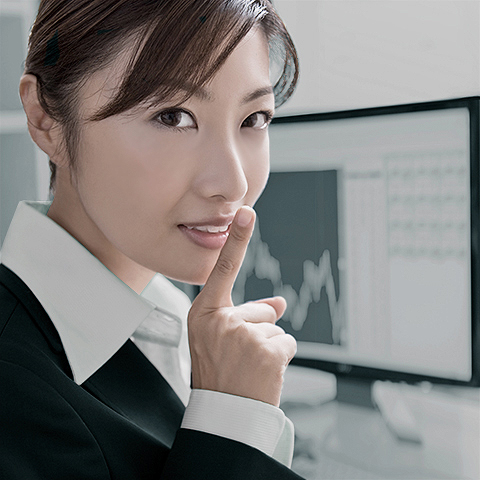 This all started with Spanish Citizen's Mario Costeja González discontent over a Google Search Result on his name which referred to an article featuring information about the repossession and auction of his home some years earlier. He argued that this was 'out-of-date' information which was an affront to his 'Dignity' and his 'Right to Privacy'. He argued that he had a 'Right to be forgotten' and that Google should be made to remove search results which were deemed no longer personally or currently relevant. The irony is that because of this case the whole world now knows about what he was trying to suppress. For lots of celebrities - the height of their success was in the past - should that information be deemed no longer current and therefore irrelevant also?

I totally understand there might be an issue for an individual if their top Google search result was something defamatory, scurrilous or false. In which case the individual should really target the source material or origin of the reference as well as the search engines. If it's a matter of selectively editing unfavourable information, then we're in an entirely different ballgame.

As always, the rich and the powerful will abuse their rights to privacy to selectively 'airbrush' the past. It sets a dangerous precedent for information archives like Wikipedia too, and I totally understand why Jimmy Wales is highly critical of this ruling.

At its core, the ruling gives individuals free reign to challenge Google on it Search Results - citing right to privacy and claiming that certain results should be removed as they are right now 'irrelevant or outdated'. The wonder of the Internet has always been that it is an open and free-range environment. Introducing these kinds of privacy restrictions runs counter to the very spirit of the Internet and moves us one step closer to the kind of totalitarian and heavily censored regime exercised by countries such as China. The Internet has always been a little bit about 'reading between the lines' and 'the truth is out there'! This has never meant that the first search result is necessarily the most definitive or the most correct.

Being able to selectively edit what's out there though is re-writing history, it

...

3 comments
|
permalink
|
email this
|

|





14 May 2014 4:51 PM

Popular

Comments

Profile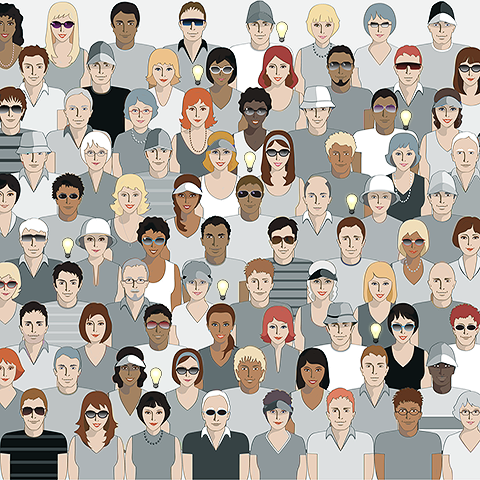 Most already know that I'm a huge Lego fan, and much admire the way Lego goes about its business. One of the best aspects of Lego is its Lego Ideas portal (formerly Cuusoo) - where customers submit their own ideas for new Lego Sets. Fellow members of the Ideas community vote for the projects they like, and once a project gets 10,000 votes, it is reviewed by the Lego committee for suitability. There is of course a wide set of criteria which decide exactly what is suitable - including factors such as licencing implications, ease of manufacture and parental guidance. When an Ideas project wins full approval it goes into production, and the author behind the new set gets 1% of the revenues.

Eyeka is another kind of crowdsourcing platform - one for creative input in this instance - where big brands like Panasonic, Nivea and Doritos tender creative briefs - typically for videos, animations and other display media. Creatives submit their own efforts based on the brief, and the winner gets a circa €10.000 cash prize.

There are various examples of both business-specific, and other open portal variations - both of which progressive companies can put to good use. Dell has IdeaStorm to source feature requests from its customers. And here at Affino we use the Feature Request Forum - where our customers can submit feature additions, and if those get voted for in sufficient numbers, we add those features to our development roadmap.

The mechanic can be relatively straight forward - a system of requests with voting and comments assigned. Both Lego Ideas and Eyeka are more highly evolved and lead to a much more developed product from the offset, but most crowdsourcing can be much simpler. Progressive companies in the past used to have an 'Ideas Box' which was sometimes politically misused to champion trickle-down projects from management. The new open format is far more democratic - everyone needs to register of course so you can validate one vote per user etc. and prevent corruption.

Crowdsourcing can be applied to funding - like say Kickstarter, but in this instance I am concentrating more on ideas, features, product design and micro-working in the main. All companies benefit from a fresh perspective, and external ideas often lead to elevated thinking where internal processes may have stalled. One customer by

...

1 comment
|
permalink
|
email this
|

|





09 May 2014 11:55 AM

Popular

Comments

Profile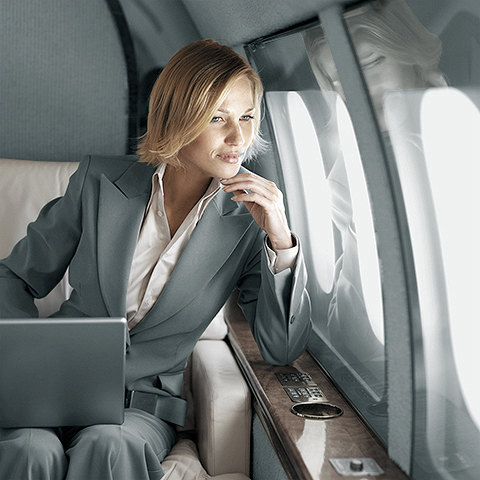 Empowering your customers to be consistently within easy reach of around-the-clock services is what will secure the future success of your business. What this means is that businesses need to put more effort into a seamless customer experience across all contact points.

For most people now, the mobile phone / smartphone is their most used / accessible device - typically within arm's reach at all times. Already several individuals have huge parts of their lives entirely committed to their smartphones - using a variety of life/work management apps, sites and services. For most companies still though, their web / digital presence is little more than a calling card.

I've previously written about the disconnect in retail between high street stores and their corresponding websites. When you buy something in-store, currently none of that data is conveyed to your online account. Say you shop in-store and online for Waitrose - would it not be good to be able to review everything you had bought - with seamless reminders, prompts and relevant offers and incentives provided for both destinations. Apple has invested much in their iBeacon technology which has yet to see major roll-out beyond the USA. iBeacon is just the sort of service which can help consolidate the in-store experience with online.

Much has been written about the accessibility of the web - the fact that you can connect and buy something at any time of any day. However, customer services are usually only active during daylight hours. Larger companies can afford to extend their provision by sourcing customer service operatives in other timezones, but this is not really within reach of smaller companies.

Smaller companies need to rely more on sales, marketing and service automation. To be able to provide a superior customer experience 24/7, the website and corresponding apps need to take up the slack for off-duty hours. There is a real need to develop more clever and intuitive automated services (self-service) which can guide customers through issue resolutions. This also means that you need to be empowered to do everything online. There are still way too many government and bank services where you spend hours online filling in forms, only to be summoned into a local branch to repeat much the same process under personal supervision. Lots of services still

...

Add Comments
|
permalink
|
email this
|

|





04 May 2014 12:58 AM

Popular

Comments

Profile
Tags:
Lego
,
Film
,
movies
,
Forbidden Planet
,
May the force be with you
,
May the fourth be with you
,
May the 4th be with you
,
Star Wars
,
Star Wars Day
,
4th May
,
Science Fiction
,
Memorabilia
,
Collectibles
,
Toys
,
Kenner
,
Star Wars Toys
,
Lego Star Wars
,
JJ Abrams
,
LucasArts
,
LucasFilm
,
George Lucas
,
Industrial Light and Magic
,
John Williams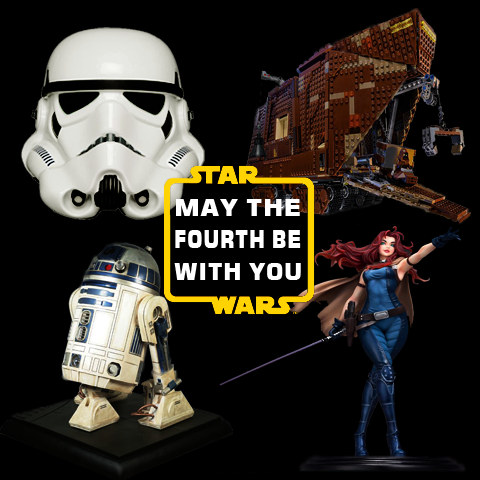 A long time ago, in a galaxy far, far away....

Star Wars was my introduction to Science Fiction, and has been a significant presence in my life ever since I watched it as child of 8 with my brothers and a gang of kids from the neighbourhood. In Iceland there was a 12 year age limit on the film, but our flight-engineer neighbour chaperoned us kids and pushed the protesting cinema ushers out of the way.

I was mesmerized from the very first minute - the 20th Century Fox logo animation, then the scrolling text with the amazing John Williams score, and an enormous Star Destroyer rumbling into view amongst a lazer fire-fight. The film had eveything an 8 year old would wish to see in the cinema. It was the essence of cinema magic - and had all the essential ingredients superbly mixed to create a sum of parts whose legacy is still pervasive nearly 40 years on.

We siblings had plenty of the Star Wars toys - most of the Kenner 3 3/4" figures, the Death Star, Millennium Falcon, X-Wing Fighter, Tie Fighter and Landspeeder. Today, in particular my nephews continue to be hugely influenced by Star Wars - which has a lot to do with Lego's excellent more recent models and video games.

The range of Star Wars products available now is quite staggering - the landscape is slightly different to what it was, and there aren't so many lunch-boxes and backpacks around as there were in the early 80's. However, Star Wars T-Shirts, Toys and Collectibles are to be found everywhere.

It's a day after Free Comic Book Store day, but I would send you back to Forbidden Planet on Shaftesbury Avenue - which has the largest and broadest collection of Star Wars artefacts - from books and comics to toys, videos and collectibles - in hundreds of varieties. I am a little surprised how few toy producers have coordinated their releases with today's date - lots of the big Star Wars releases are scheduled for later this month or even later in the year - although there is of course plenty still readily available.

I own the large Lego Death Star and R2-D2, but will most probably not be buying the enormous new Lego Sandcrawler (pictured above) - which has just been released and retails at £250. I do possess the amazing Jaina Solo Kotobukiya figurine, and am waiting for the Mara Jade version to arrive on these shores (

...

2 comments
|
permalink
|
email this
|

|


| | |
| --- | --- |
| Found: 411 Displaying: 1-20 | |

Subscribe to feed

Subscribe by email