23 Apr 2015 4:14 PM

Popular

Comments

Profile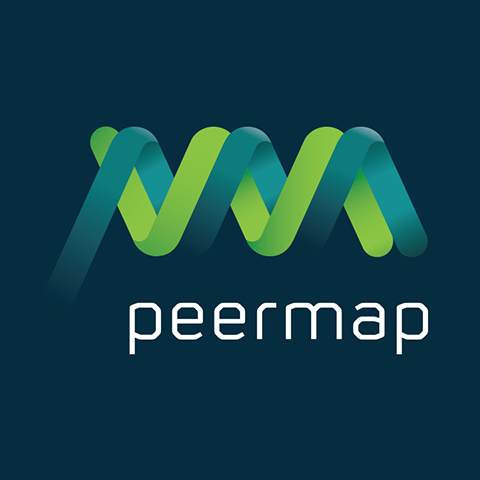 Originally launched in October of last year, Affino has been working with IMRG to refine and improve the appeal and function of its Automated Ecommerce Benchmarking System. A key part of the improvement was to aid adoption of said service with an appropriately snappy and highly targeted re-branding.
Affino worked with IMRG on the naming and brand origination. Following a multi-step process, it was finally concluded that 'Peermap' was the strongest candidate - in terms of relevant meaning, values conveyed, overall utility and domain availability.
The Peermap brand represents an automated benchmarking system for online retailers. It allows you to track key online sales metrics and MAP your performance against your sector PEERS, including:
Unique visitors
Average order values
Total orders
Checkout abandonment
Conversion rates
Device type - PC | tablet | smartphone
'Peermap' can be used as a proper noun, as well as a verb and adjective. You can Peermap your site and have it be Peermapped as it were.

Designer Mark Foster supplied a number of logo ident types, and the waveform type was felt to beautifully reflect the performance graph peaks of the actual application (example above) as well as an abstract letter form for PM. The logo typeface snapped in to place pretty obviously too. The colourway of the previous website was adhered to, but the website was wholly revamped in line with the new branding and more streamlined messages:

We also completed a promotional flyer for Peermap, as follows:

The flyer puts across the key purpose and benefits of Peermap in the simplest terms. The call to action is Free Registration with an added incentive of free lifetime access to benchmarking for the first 100 retailers who register.

...

Add Comments
|
permalink
|
email this
|

|





17 Apr 2015 11:51 AM

Popular

Comments

Profile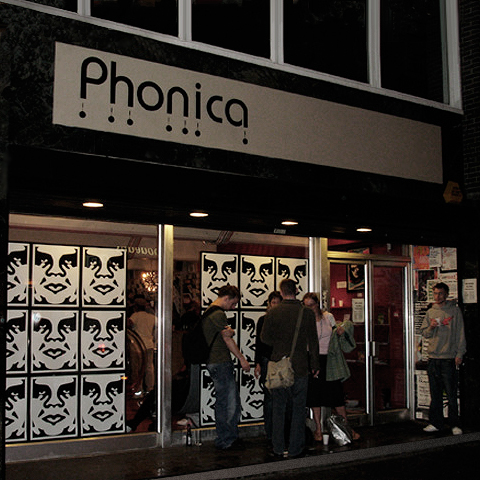 This is the first time in a while I won't be getting up early on the 3rd Saturday in April. As a long-term loyal music fan and vinyl fanatic, I've usually been queueing up with the best of them - outside Phonica on Poland Street from about 08:00 onwards. In fact this is the first year that Record Store Day (RSD) has had a little bit of backlash - particularly from the smaller independent labels. I have noticed myself that the RSD releases have been increasingly major label re-issues and re-presses and special / re-packaged editions - like coloured vinyl or picture discs. In the last couple of years the biggest sellers were a picture disc of Kate Bush's Running up that Hill, and Ray Parker Junior's Ghostbusters - the former containing a proper new remix, the latter just a repackaging job really.

Vinyl sales now stand at more than 2 million units per annum - the highest in over a decade, which is a struggle with so few pressing plants still in action. As a vinyl buyer, the delays in releases have become quite commonplace as the larger labels are hogging up too much of the production capacity with their re-issues and re-presses. I have a feeling that a big part of the vinyl sales growth is caused by middle aged men trying to recapture their youth and replace their vinyl collections which they were forced to abandon when they got into their first proper relationships / marriage. Now in their middle years and facing existential quandaries about where they ended up, they think back to a time of more joy and endless possibilities.

So the smaller labels are being somewhat squeezed out at the pressing plants, but most importantly, the quality of releases on RSD (Record Store Day) is dwindling. These used to be much more unique versions of songs, new or unreleased material and special collaborations and new and unusual remixes. The vast majority now though is increasingly just more of the same old stuff that those who have collected through the years (like myself) still have in their collections.

Being only half-English, I have never been comfortable with waiting over-long in line, in fact I quite loath queueing, but will occasionally do so for something truly worthwhile. Last year I was number 20 in the queue at Phonica but still a number of the releases I wanted had been sold out already by the time I got to the

...

1 comment
|
permalink
|
email this
|

|





15 Apr 2015 6:34 PM

Popular

Comments

Profile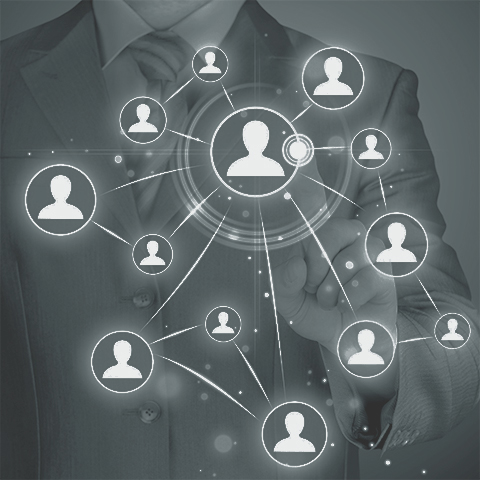 When people think of CRM, most people's first obvious association is with a separate CRM solution like Salesforce. In Affino, the CRM is the core of a Unified Digital Business Platform - which means it is an integral part in the heart of your business solution and therefore core to the business itself. Affino channels all of a business's key activities through a single unified platform. Whatever the benefits of utilising a CRM therefore, these are exponentially increased by deploying something like Affino. The trickiest part for most CRMs is integrating them with the the way you work, writing and maintaing APIs and data flows between your different business solutions. Having all of this in Affino gives you more of everything you need with far less overheads, and a much lower cost of doing business altogether.
I've extracted 10 of the key benefits realised by Affino:

More Scope
Affino delivers CRM, CMS, DAM, Ecommerce, Messaging, Social, Sales & Marketing Automation and Analytics all through the same seamless solution. All elements feed into each other automatically and without effort, giving you an extremely powerful, centralised tool-set with options in every direction.

More Efficiency
As I touched on in the introduction, using a stand-alone CRM - i.e. one that needs to be integrated with your other solutions, you spend all your time and resources establishing and maintaining connectivity. As everything in Affino is built together, you can spend your time and resources in being entrepreneurial and evolving your business rather than just maintaining it.

More Clarity
Before they moved to Affino, many of our customers used to spend all their time de-duping databases and consolidating their different data streams, each coming from a separate solution. With Affino, everything is seamless, holistic, universal, and above everything - clear and precise, users are wholly unique and there is no unnecessary duplication of form or function.

More Control
Only when you have all your business's activities routed through the one system (Affino) can you have complete oversight and control over that business. If your solution consists mainly of dozens of disparate integrated technologies, you're always just a short step / one spontaneous system update away from

...

Add Comments
|
permalink
|
email this
|

|





13 Apr 2015 9:33 AM

Popular

Comments

Profile Affino in name was born at the start of the year 2000. The platform it was made to represent started off a little earlier (1998) with a working name of 'Sunrise'. It was decided in 2000 to formalise 'Sunrise' into a modular platform, whose main virtues were its comprehensiveness, interactivity and hands-on management and configuration abilities. You can read about the origins of Affino in my earlier blog post about its 'Pedigree and Provenance'.
AFFINO is derived from the English word Affinity, which itself comes from the Latin Affinitas - meaning UNION, CONNECTION, RELATIONSHIP.
The logo consists of a symbol ident and a unique typeface which was designed as a companion to the then Affino brand owner - Emojo. Emojo would later transmogrify into the current Affino company, where the evolved logo now represents both company and solution / platform.
The Affino ident represents connectivity and evolution by way of 3 principal interconnecting circles, growing by increments on an anti-clockwise schema from smallest at top-right position to largest at base. The use of circles imbues the symbol with cyclical values, referring to the iterative and continually changing / progressive nature of both Affino and its environment.
The power of 3 / triptych has been used throughout Affino's history to detail particular parts of its function or inherent benefits. In the very first version, Affino was packaged into 3 increasingly comprehensive solutions - INTRO, PROMO, SYNCRO - with INTRO being the entry-level offering, PROMO the intermediate version and SYNCRO the fully comprehensive version of the solution: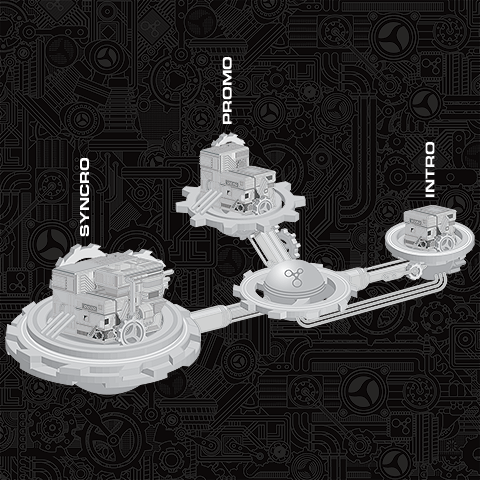 When Affino was first launched, it was billed as 'The Interactive CMS'. In those days all web management systems / platforms were associated with CMS; there was not really any scope or understanding for anything beyond the concept of CMS or Store (Ecommerce).
The first version of the logo was designed by Jason Webb, and featured a bright orange colour scheme to communicate user-friendliness and accessibility for something which was really quite complex in scope.
The 3 principal circles were initially filled-in with a dark blue - a good contrast to the orange, and evoking watery planet-like globes: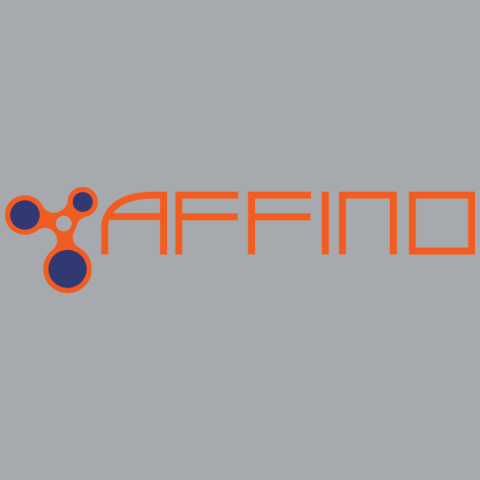 Later iterations / derivations

...

2 comments
|
permalink
|
email this
|

|





09 Apr 2015 1:05 PM

Popular

Comments

Profile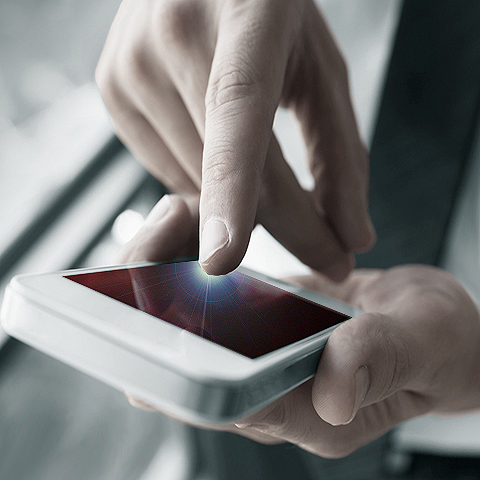 The very best kind of advertising is that which is absolutely contextual, integral, personal and wholly targeted - it should be a value added part of the normal browsing / reading process, and should most definitely not stand out like a sore thumb! The very worst kind of advertising by contrast is interruptive, take-over, diversionary nonsense which takes a reader out of their flow and away from their principal area of interest and primary purpose. As a former ad man, I have no qualms in saying that I loath all types of intrusive advertising - especially on the limited-real-estate mobile platforms.

I only ever click on mobile ads by mistake - usually in some attempt to close down or get rid of the offending ad. I don't ever recall having seen a relevant ad which had something I wished to pursue. If I encounter too many take-over type ads I simply shut down that site and remove it from my reading list.

I am far from the only one that hates intrusive advertising, as can be seen by the numbers of people who use active ad-blocker tools on their browsers. Currently only 14.5% of the UK population (and growing) whereas in Poland 28.6% of its people use ad blockers, 24.5% of Greeks, 21.6% of Swedes and 21.2% of Danes. This highlights the danger to publishers (Cookie Armageddon) who use those types of ads to generate revenues.

There is much talk this moment about key-word-assigned automated / programmatic advertising, and this has even been extended to the Native Advertising category. I don't believe this is an entirely plausible scenario though. Most are now familiar with Native Advertising as being really just a contemporary form of what we used to call Advertorials. The very best advertorials follow the editorial tone, style and look-and-feel of the main content of that publication. The in effect 'Sponsored Articles' don't look out of sorts amongst the other editorial content, and when done properly can deliver as much value to the reader as the main feature articles. For ultimate authenticity, images need to be in the same house-style as the other articles and even though promotional, the articles cannot be overly salesy or overtly different in editorial tone to the surrounding content. For sake of transparency, they should also feature a clear but unobtrusive label - something like 'Sponsored

...

2 comments
|
permalink
|
email this
|

|





30 Mar 2015 8:44 AM

Popular

Comments

Profile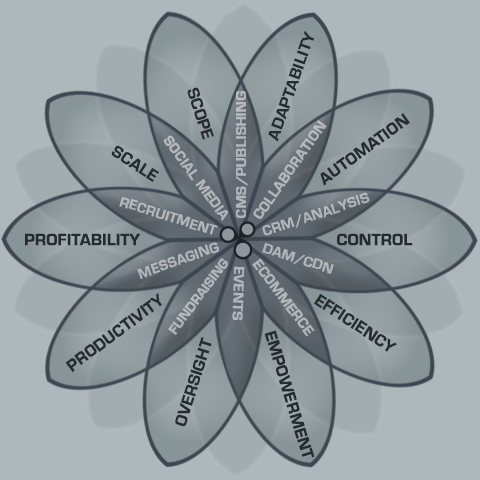 It is wholly inevitable that more and more of your business will be ongoingly transacted via mobile devices. With Pew Research reporting that people glance at their smartphone 100 times or more each day, it's in your best interests that some of those glances are connecting with your own business. Mobile ecommerce is taking an ever bigger share of the retail sector, as highlighted by IMRG's monthly e-Retail Sales Index. Most of the financial services industry, including banking and insurance is almost entirely online. In fact you would struggle to find a sector which has not been impacted by the shift first to online, and latterly to mobile devices.
The possibilities for what manner of business you can run and transact digitally are almost limitless, most companies have several different revenue streams which can lead to a degree of inherent complexity in operations. A typical mid-sized business runs its key sales and marketing activities via a centralised CRM or ERM system. Often based around SalesForce, this is then integrated into mailing clients like MailChimp, a separate CMS / blogging system, separate ecommerce system, alongside a myriad of communications, ad management systems, social media, analytics etc.

Scope of Digital Business Delivery
The following are some of they key activities you might wish to deliver digitally:
Advertising / Campaigns / Promotions
Collaboration
Community
Content & Media Feeds
Ecommerce & Digital Retail - Selling both digital and solid goods
Education / Elearning / Training
Events & Awards
Feature Articles / Blogs / Insights / Reports
Funding & Fundraising
Industry Analysis / Intelligence / Trends
Industry & Performance Benchmarking
Partner & Supplier Directories
Marketplace
Monetised Services
Networking
On-demand Content & Media
Paid-Downloads
Pay-wall Content & Services (FT style / Metered Content)
Personalisation / Personalised Content / News Alerts & Digests
Personalised Communications / Messaging / Forums & Bulletin Boards
Prospecting & Lead Management
Recruitment
Research
Search
Seminars & Webinars
Social Media / Sharing / Promotion
Subscriptions

Typical 3rd party system Integrations
To succeed digitally you also usually need a number of additional ancillary services:

...

2 comments
|
permalink
|
email this
|

|





23 Mar 2015 11:57 AM

Popular

Comments

Profile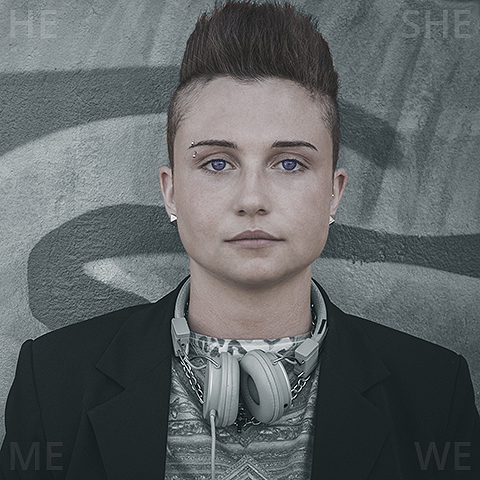 If you've walked past Selfridges recently you may have noticed that all the window displays are based on the theme of 'Agender' - in essence the contemporary way of saying 'Unisex'. That is to say clothing and accessories which have been specifically designed with uniform appeal - to appeal equally to both / all genders, whatever your PC persuasion may be.

If we go back far enough in history - say to Greek and Roman times, by and large there was not a huge disparity between what the genders wore. The toga/tunic-style robes were worn by both genders, and both could be determined rather frock-like in appearance. As time has passed though, quite specific gender-biased clothing arose, initially with men's hosiery and then pantaloons / trousers - where women were encouraged to wear 'more feminine' and specifically 'dress-like' constructions. Never was this more evident than in the Victorian age where men were expected to wear very stiff and formal suits (slimline), while women were expected to wear these enormous meringue-like / bird-cage constructions - bustles et al.

Clothing has often been tied into political movements and the state of a particular social group's empowerment and freedom of action. One of the most universal of clothing items - the denim jeans, has been a uniquely empowering article - bestowing great freedoms upon the wearer. Jeans have now almost reached a level where they are universally acceptable attire, at least in the western world. There are yet still echelons of society and certain cultures which view jeans as overly casual and associate them with libertine ways and loose morals!

Yves Saint Laurent further addressed the balance of gender when he introduced the 'Le Smoking' tuxedo suit for women back in 1966. Yves popularised and made it socially acceptable for women to wear that last bastion of menswear - the formal trouser suit. It can be argued that Marlene Dietrich was one of the earliest drivers / influencers for women wearing what had been determined then to be very much menswear / masculine. Since that time though - Grace Jones, K.D. Lang, Tilda Swinton and Janelle Monae have further harnessed the formerly male silhouette in their chosen style of wear.

From the other side, we have pop-cultural pioneers David Bowie and

...

1 comment
|
permalink
|
email this
|

|





18 Mar 2015 2:14 AM

Popular

Comments

Profile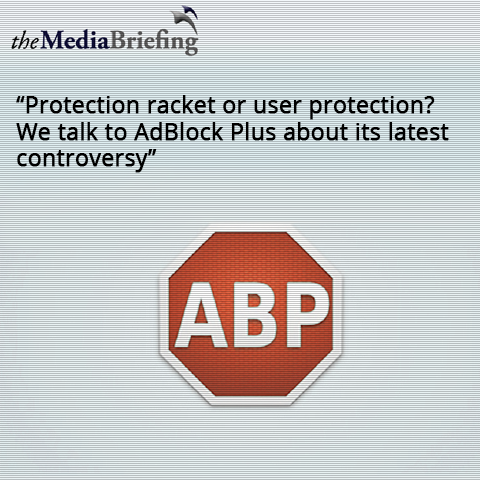 By all accounts yesterday's state-of-the-industry briefing on privacy tools was well received by all who attended. (Event Details)
Some of those who weren't totally wide-awake at the start were suitably stirred when Markus raised the potential of operating systems such as Apple's iOS / OSX actually incorporating such privacy features into their core system. Many will still recall Apple's campaign against Flash, and its subsequent introduction of Apple Ads. Apple will undoubtedly see this as an opportunity to gain yet more control over its users' ecosystem under the premise of better user protection. Such a move would undoubtedly shut out some of the leading 3rd party service providers, advertising and otherwise.
You can download the full presentation in PDF format: here
If you require further insights and advice on this subject please don't hesitate to contact our CCO Jonathan Collins jonathan.collins@affino.com | 020 3393 3240
2 comments
|
permalink
|
email this
|

|





15 Mar 2015 10:07 PM

Popular

Comments

Profile
Tags:
publishing
,
Forbidden Planet
,
Orbital Comics
,
Comic Books
,
ExCel
,
ExCel London
,
LSCC
,
LSCC 2015
,
Comics
,
Comic Art
,
Comic Artists
,
London Super Comic Convention
,
Gosh!
,
A Place in Space
,
Ron Marz
,
Dark Horse
,
CrossGen
,
Jonathan Ross
,
Mike Krome
,
Jamie Tyndall
,
Sabine Rich
,
Zenescope Entertainment
,
Zenescope
,
Paolo Pantalena
,
Ula Mos
,
Nei Ruffino
,
Mark Brooks
,
Cameron Stewart
,
Kieron Gillen
,
Big Dog Ink
,
Shahrazad
,
Ellipsium Entertainment
,
Roughcut Comics
,
Pilot Comic Anthology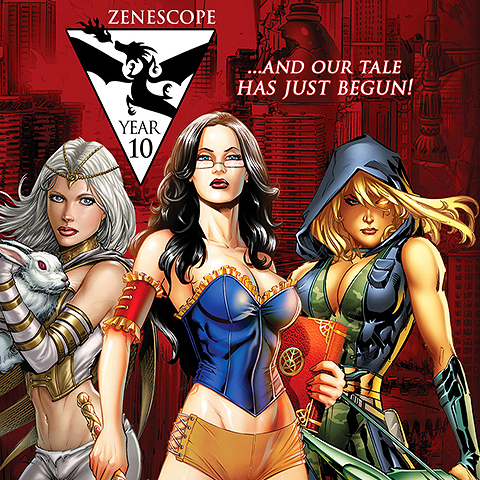 We are currently living through the second golden age of comics, their influence is everywhere, and never has more money been generated by this industry - whether through actual comics and books, film or TV tie-ins or the widest possible range of toys, merch and memorabilia. There are 3 big annual conventions in London, and this one (LSCC) seeks to distinguish itself by being overwhelmingly about the actual comic books and the artists and authors that make them.
I've read comics all through my life, from English Beano, Dandy, Viz, Commando, Starblazer and 2000AD, through French and Belgian - Adventures of Alix, Asterix, Lucky Luke, Smurfs, Tin Tin etc. through a variety of American mainstream and indy from Mad to Heavy Metal, Marvel, DC and CrossGen, through to the more mature Image, Vertigo, Top Cow, Avatar, Dynamite, IDW and Dark Horse imprints.
There used to be a time when a successful series relied on stereotypical superheroes - and mostly males, but the current breed are taking comic narratives and art onto wider and higher plains. There's material on lesbian BDSM (Sunstone), sexual misadventures (Sex, Sex Criminals), and an enormous variety of series covering from the most mundane and low-brow to the highest level existential exploration - traversing every genre and trope, usually along a number of concurrent dimensions and often concurrent titles.
Anyhow, even though there were gangs of colourfully costumed people roaming around the ExCel venue in every direction, and other areas that the show covered, my focus was primarily on 'Artist Alley' which featured no less than 123 gifted individuals. Living in Central London, my principal comic emporiums are Forbidden Planet, Orbital Comics and Gosh! - all withhin relatively short distance (ish) of each other - so I was pleased also to be introduced to 'A Place in Space' (APIS)(Croydon) who had the best retail space at the show.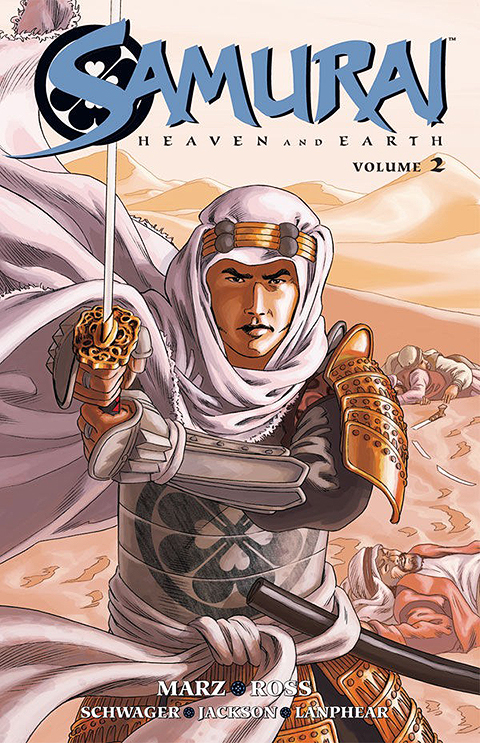 Anyway, onto Artist Alley - where a number of individuals caught my eye, none more significant than genuine legend and genuinely nice guy Ron Marz - who was the chief staff writer at CrossGen when I started reading his work, since then he has worked for pretty much all the major imprints and keeps turning out amazing character-led narratives of the highest order. I spoke to him briefly at this table

...

5 comments
|
permalink
|
email this
|

|





12 Mar 2015 12:01 AM

Popular

Comments

Profile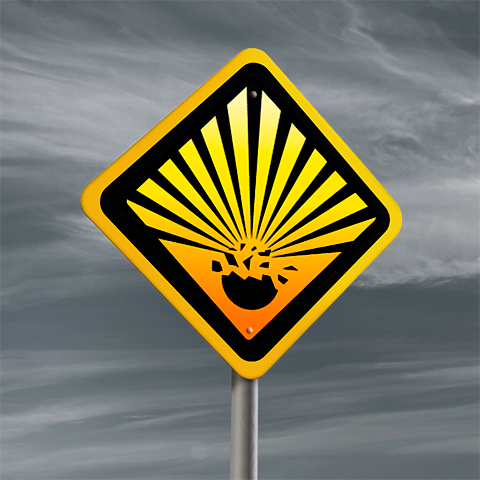 Next Tuesday 17th March at the PPA, Affino is leading a briefing and discussion on the impact of privacy tools like Ghostery. Using such utilities on browsers, consumers can effectively turn off all 3rd party cookies, many of which publishers and media organisations are currently relying on to drive revenues via advertising, profiling, personalisation, search, lead generation, promotions and media serving amongst other third party services.

Our CEO Markus Karlsson alongside CCO Jonathan Collins will conduct a brief presentation on the current environment for publishers and media properties, what the challenges, opportunities and solutions are, and this will be followed by some in-depth discussion.


PPA EVENT OVERVIEW

As consumers become increasingly privacy conscious and technologically savvy, are adverts and third party plug-ins on your websites reaching your audience and delivering their revenue potential? What is the real cost of the lost data and how does the increasing adoption of privacy tools diminish the value proposition for publishers, advertisers and users?

Surveys suggest more than 20% of web users are regularly using privacy tools that routinely block cookies and prevent functionality on your website and platforms including delivery of advertising, data capture, analytics, social and other functions.

At this briefing, Markus Karlsson and Jonathan Collins, PPA Associate members Affino, will explore the role of regulation and the tools available to help publishers ensure their content is delivered.


VENUE

PPA
35-38 New Bridge Street
London
EC4V 6BW
See: Map


TIMINGS

This breakfast briefing will run from 9:30 - 11:00 on Tuesday 17th March


FREE BOOKING / SAVE A SEAT

This event is FREE to attend - please email grace.harrison@ppa.co.uk to register, or contact our CCO Jonathan Collins jonathan.collins@affino.com | Tel: 020 3393 3240


FURTHER INFO

Event details on PPA site: here

For more information please contact grace.harrison@ppa.co.uk, or contact our CCO Jonathan Collins jonathan.collins@affino.com | Tel: 020 3393 3240

...

1 comment
|
permalink
|
email this
|

|





11 Mar 2015 12:29 PM

Popular

Comments

Profile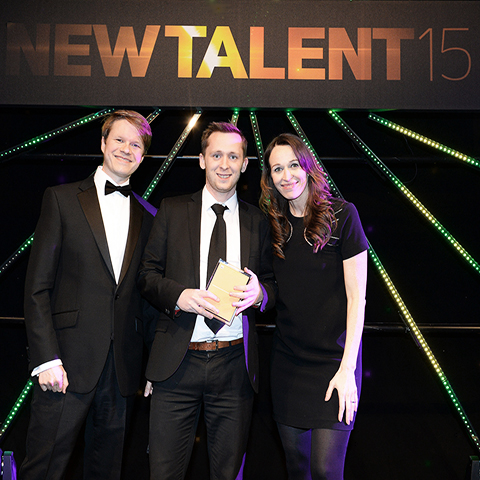 Our dynamic duo Markus and JC attended the PPA New Talent Awards last night and were quite overcome by the large number of friendly faces they encountered. All are of the opinion that this was a superb event, so well done to PPA for organising and Lisa Smosarski for hosting. The top picture features 'New Business Journalist of the Year' Peter Apps (Inside Housing, Ocean Media Group) flanked by our CEO Markus Karlsson and host Lisa - hearty congratulations obviously.
Here is the full list of Winners:
Best Media Owner for New Talent = Haymarket
New Editor of the Year = Phoebe Smith, Wanderlust Magazine, Wanderlust Travel Media
New Team Leader of the Year = Sean Igoe, Advertising Director, Cycling Portfolio, Dennis Publishing
New Section Editor of the Year = Corinne Redfern, Features and Entertainment Editor, Look, Time Inc. UK
New Consumer Journalist of the Year = Andrew Murray, FourFourTwo, Haymarket Media Group
New Business Journalist of the Year = Peter Apps, Business Reporter, Inside Housing, Ocean Media Group
New Consumer Specialist / Customer Journalist of the Year = Daniella Willis, Deputy Editor, Preschool Magazines, Immediate Media Co.
New Art Editor / Director of the Year = Anna Jay, Creative Editor, The Debrief, Bauer Media
New Designer of the Year = Harry Winfield, Junior Designer, Women's Health, Hearst-Rodale
New Content Strategist of the Year = Leisa Millar, Content Editor, Elle UK, Hearst Magazines UK
New Events Professional fo the Year = Francesca Wilson, Marketing & Events Executive, Immediate Media Co.
New Rising Sales Star = Tessa Webb, Senior Sales Executive, Horse & Hound, Time Inc. UK
New Sales Team of the Year = British Journal of Photography, Aptitude Media
Gamechanger of the Year = Natasha Pearlman, Deputy Editor, Elle UK, Hearst Magazines UK
Best Graduate / Intern of the Year = Viet Train, Junior Designer, InStyle / Marie Claire / Look / Wallpaper, Time Inc. UK
Most Promising Student Journalist of the Year (Postgrad) = Hanna Rose Ewens, City University London
Most Promising Student Journalist of the Year (Undergrad) = Jack Kenyon, Falmouth University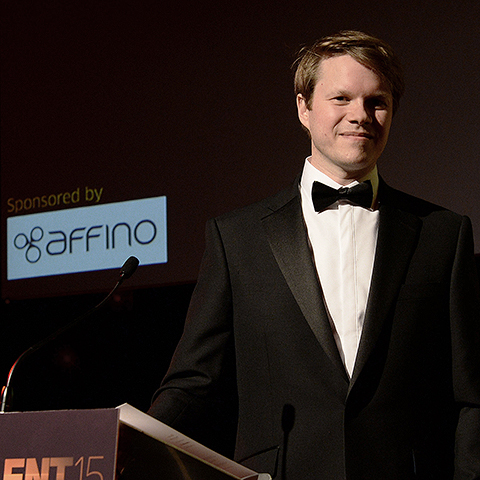 Markus Karlsson CEO on the podium announcing New Business Journalist of the Year nominees and winner

As posted previously, Affino is very proud to support new talent, it is the lifeblood of most creative industries, and a

...

2 comments
|
permalink
|
email this
|

|





10 Mar 2015 6:34 PM

Popular

Comments

Profile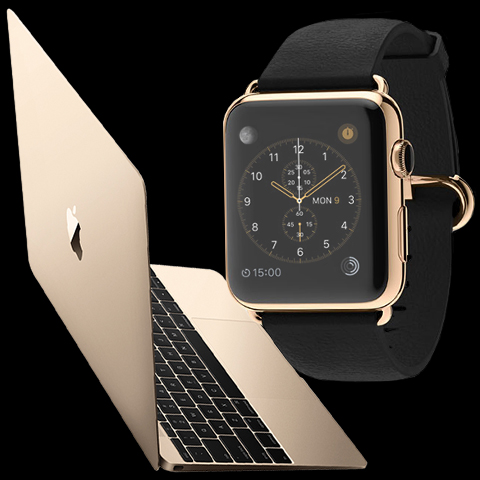 In the past, Apple has relied on specialist companies to 'bling' up its devices for the super-rich, who'll pretty much put down a deposit on anything the slightest bit golden. There are a number of customization companies which will switch out device casings with precious metals and alloys and encrust with precious stones. Apple obviously fancies a slice of that action and has a version of its new Apple Watch due to retail for £13,500 at the end of April. This is pricey for sure, but not nearly as pricey as the £250,000+ mechanical super-watches made by Urwerk, Richard Mille or Greubel Forsey. It is firmly aimed at the city banker though who would be quite happy to splash a similar amount on a Rolex. The major difference is that a mostly hand-made Swiss watch is expected to last for and be handed down for generations, while total battery life and technology obsolescence make an Apple Watch sort of non-functional within 10 years or so...

Apple is using the age old luxury formula of pricing exclusivity - meaning you at least double up your costs of manufacture and then add a zero or two onto the end. It's something that Hermès has been doing for night on two centuries now. In fact Mulberry customers were confronted by a similar strategy (ex-Hermès executive took the reins) when the average cost of bags pretty much doubled overnight a couple of years ago. Other luxury brands deploy ridiculously expensive variants for sake of aspiration, and to make customers at the lower end of the scale think that they're getting a slice of something quite improbably out of reach.

Of course when you break down the Apple Watch components and real cost of materials and manufacture, the total is nowhere near the £13,500 mark, and these components are not largely finished and assembled by hand like their high-grade analogue counterparts, it is really just another kind of profiteering. Not that I begrudge Apple its good fortune, but I have to question their humanist and humanitarian credentials. They started off as a small company fighting to compete against enormous super-corporations, they were 'of the people and for the people' to a large degree. This year saw Apple post the largest ever recorded quarterly profits of no less than $18 billion dollars (funnily 18 is also the quoted hours

...

7 comments
|
permalink
|
email this
|

|





04 Mar 2015 7:02 PM

Popular

Comments

Profile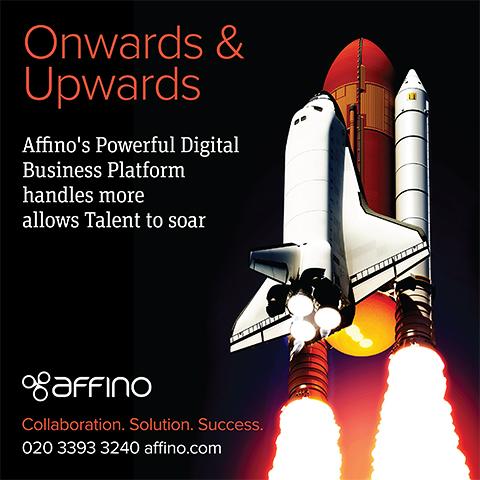 Affino has always operated meritocratically - discovering, recognising and rewarding outstanding talent. We are very proud to be supporting PPA's New Talent 15 Awards which take place on this forthcoming Tuesday - 10th of March, at The Brewery on Chiswell Street (EC1Y 4SD). Our Digital Business Platform Affino has always been engineered to do the heavy-lifting on daily tasks and chores, such that talent can concentrate more on creativity and entrepreneurialism.
"Affino handles more, allows Talent to soar"
These are this year's categories:
Best Media Owner for New Talent
New Editor of the Year
New Team Leader of the Year
New Section Editor of the Year
New Consumer Journalist of the Year
New Business Journalist of the Year *
New Consumer Specialist / Customer Journalist of the Year
New Art Editor / Director of the Year
New Designer of the Year
New Content Strategist of the Year
New Events Professional fo the Year
New Rising Sales Star
New Sales Team of the Year
Gamechanger of the Year
Best Graduate / Intern of the Year
Most Promising Student Journalist of the Year (Postgrad)
Most Promising Student Journalist of the Year (Undergrad)
You can see all the nominees listed on > this Shortlist
* - Our CEO Markus Karlsson will be handing out the award for 'New Business Journalist of the Year', he will be in attendance with our CCO Jonathan Collins.
We wish all the nominees best of luck on the night, and expect the event to be an enjoyable occasion for all who attend...

1 comment
|
permalink
|
email this
|

|





24 Feb 2015 9:53 AM

Popular

Comments

Profile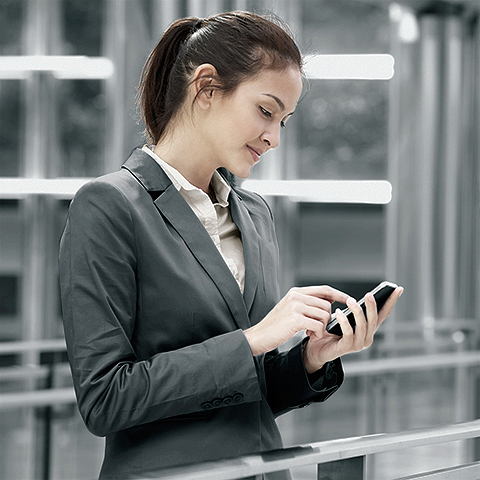 The current digital age is a boon for businesses wanting to operate across boarders and way beyond any localized or temporal restrictions. With increased opportunities though comes more inherent complexity, and a greater need to wrangle some sort of competitive advantage over a much larger competitive field. The following 10 points are core to our own Affino philosophy in how best to deliver a successful business.

Mobile First Approach - As Pew Research reports, people glance at their phones an average of 100 times per day, it is the one device you can guarantee people will always have to hand - it makes total sense therefore that you should choose to maximise returns from that contact potential

Responsive Design - In line with the above point, people are increasingly accessing content, media and services via their smartphones. There is no way consumers will download an app for every single retailer or service they use, so you need to rely on a slick responsive-designed business interface which can provide a consistently brilliant interface to your consumers - across every platform / touchpoint

Single Customer View / Journey / Omnichannel - this very much dovetails with Responsive Design - which is about providing a superior and seamless journey across different devices and locations, a great example of this is Netflix, where you can start watching a film on your smartphone, then switch up and watch some more on your tablet, then desktop, and finally finish off the last 30 minutes on your Hi-Def big-screen TV

Content Filtering - Instead of extensive menu panels leading to different content silos, you publish single streams / feeds of content where the readers can filter down to their desired content by activating selective keyword filters

Concinnity - the harmonious bringing together of different parts, often used to describe deep, multi-channel, integrated marketing campaigns, we at Affino apply this to the bringing together of different business units / divisions into a single unified experience / interface

Digest - the contemporary world of media is dominated by soundbites and short-form content, you need to be able to serve up easily digested highlights where your consumers can absorb what they need in just a few minutes

Automation - there is a lot of talk about Sales and Marketing

...

Add Comments
|
permalink
|
email this
|

|





19 Feb 2015 10:30 AM

Popular

Comments

Profile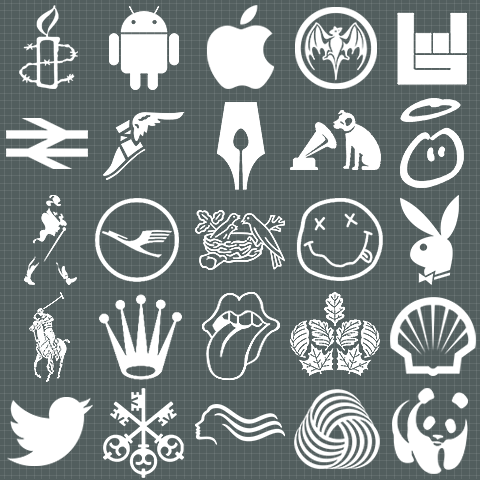 The perfect logos for me are the ones distilled down to the simplest forms, using the fewest of brush-strokes, and conveying exactly the right sort of meaning to the intended target audience. I have selected 25 of the best examples of this, where the brand values, history, mission statement etc. is perfectly encapsulated and communicated in a single symbol. Some of the symbols on this page are nigh on perfect, some only work fully within certain contexts, and others suffer a little from scaling issues. The perfect brand mark is one that is immediately discernible and understood by whomever views it, and can be used at any size and it any context. The very best logos require no words at all, just a single scalable icon.

Here are the pertinent details:

Amnesty International - human rights charity's candle wrapped in barbed wire was inspired by the ancient Chinese proverb - 'It is better to light a candle than to curse the darkness'

Android - Google marketing team employee Irina Blok came up with android ident within days of 'Android' platform name being selected, she was supposedly inspired by airport toilet signs; the android remains genderless and nameless, most likely deliberately so

Apple - fruit from the biblical forbidden tree, said to represent knowledge and awareness amongst other things, not a bad symbol for the current most powerful / successful business in the world - instantly recognised everywhere and carries a high-worth quality stamp with it

Bacardi - dual references to symbolism here - free-tail bats are key agents in the propagation of principal rum ingredient sugar cane - as they are significant pollinators of said plant, as well as protectors as they devour the insects that would otherwise feed on those plants. Bats were also discovered in the rafters of the first Bacardi distillery set up by founder Facundo Bacardí Massó in Santiago de Cuba

Bandsintown - Live Gig / Concert discovery / notification service and app - has found the perfect symbol to represent itself - the rock'n'roll mosh-pit 'horns' salute for which the thumb here forms an obvious 'b'

British Rail - one of the many reasons we should bring British Rail back is this best ever representation of railways symbol - two tracks with arrows

...

Add Comments
|
permalink
|
email this
|

|





17 Feb 2015 5:37 PM

Popular

Comments

Profile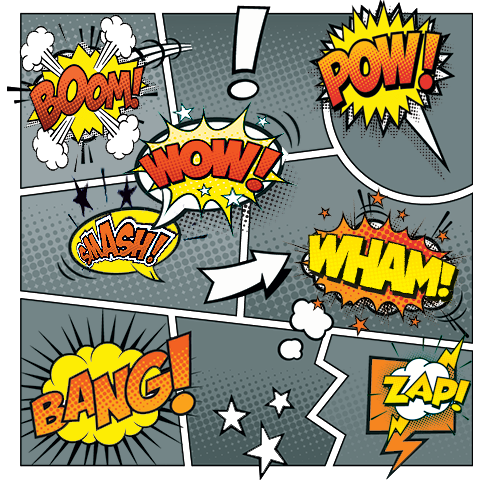 Pew Research reports that people check their smartphones 100 times a day on average. At the same time this current generation's attention span continues to dwindle (increased ADD). Of course the world is totally over-saturated with media, to an extent that people no longer seem willing to consume any form of media in-depth as it were. This generation of consumers is what I designate 'Skimmers' - they only consume media superficially really and at great haste.

Examples of this include the move away from Albums to Singles and onto the now dominant format of playlists. You could say that Twitter and Snapchat / Vine were also a natural evolution of the Skimmer lifestyle. Hand-in-hand with 'Skimming' of media, you have the increasingly important role of 'Curation'. It's as if people need an army of personal assistants to expressly help them to the most pertinent of soundbites. Apps like Yahoo News Digest and The Economist's 'Espresso' make a virtue of curation. The idea is that you can absorb the key news and business stories in just 5 minutes - perfect for the busy executives on the move, just waiting to board their plane, train, limo etc.

In the world of the soundbite, no one does it better really than the Kings of 'Clickbaiting' - I mean Buzzfeed of course, who continue to wreak merry havoc on their more traditionally motivated counterparts. The lessons for all media companies really is that they must master the new Short-Form standards to stay relevant. People are no longer prepared to search through an index or scrolling news feed, they want personalised highlights served up to them on a plate. All publications need to take a leaf out of Yahoo's and The Economist's approaches and do something similar with their own content. This does not mean the total death of Long-Form, just a a total change in how it is delivered. Companies need to get used to delivering content in incremental soundbites. In jourmalism we all know about the inverted pyramid and how all the essential facts are contained in the first paragraph of an article. News and media organisations will need to evolve new drip-feed methods for disseminating this type of information in the most appealing and easily absorbed formats.

Several of my nephews' and nieces'

...

Add Comments
|
permalink
|
email this
|

|





09 Feb 2015 11:29 AM

Popular

Comments

Profile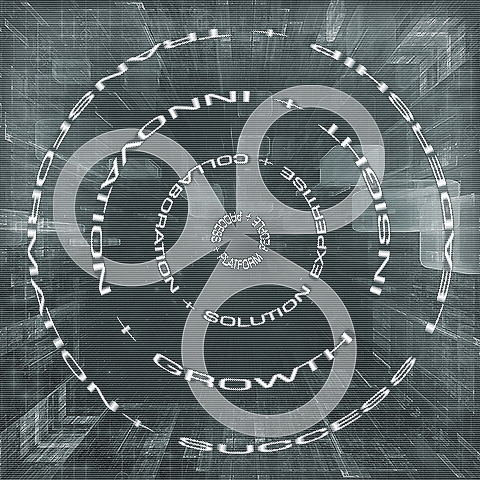 Going beyond the question of 'What is Affino' to 'What drives Affino?'. The following 10 Characteristics define how we function, and how we work (amongst ourselves and with others) - these are our watchwords. We are a close-knit international team of like-minded, dedicated professionals, who delight in overcoming complex challenges in smart and innovative ways:

Collaborative - Working together as a Team, within and without, dovetailing into client organisations and providing complementary skills and expertise - even if just bouncing ideas and sharing challenges with like- sharp-minded peers

Conscientious - Duty of Care, Future Safeguards, N+1, Backups, Redundancy, Recovery, Restoration, Scalability - considering everything you need to keep your business running smoothly, safely, securely and confidently

Empowering - Power to all staff members, enabling complete control over your digital business, using your existing resources - manpower and otherwise

Entrepreneurial - Enabling Small Companies to do big things rapidly and effectively, daily evolution in a sea of change, seizing opportunities and maximising business potential

Inquiring - Always asking questions - exactly why is this being done, for whom (all sides), what is its essential purpose and utility, can it be simplified, can some existing asset or functionality be re-purposed with minor modifications, how can it be improved?

Passionate - Strong Minds dedicated to their sciences, arts and crafts, with a particular pride in the quality of their work

Productive - A single person achieving the output of several, a handful of team members taking on the world

Self-Sufficient - Doing more in-house, our mantra for ourselves as well as our customers, The Affino Platform empowers all staff to do more, without the need for external help

Systematic - Affino is a complete holistic business platform, it needs to oversee and manage all functions seamlessly. All functions must be wholly connected to enable full control and utility. Only when you have complete control over all functions can you be in total control of your digital business

Visionary - One eye always on the future, the need to keep innovating to meet ever-evolving and future demands. No sector moves faster than the digital domain, where the

...

1 comment
|
permalink
|
email this
|

|





03 Feb 2015 12:23 PM

Popular

Comments

Profile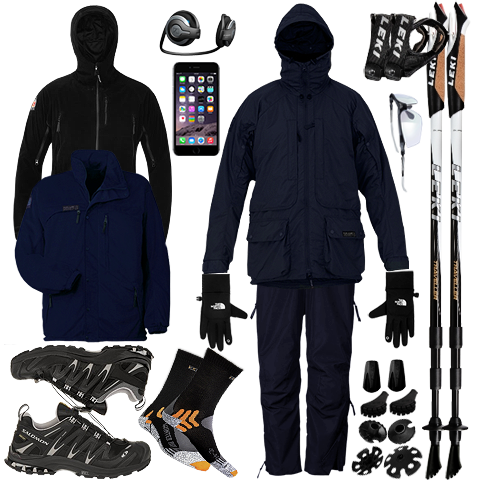 As you may have read via this blog approximately five years ago, I found my way to my own little slice of fitness heaven, you can read the whys and wherefore in my earlier 'Nordic Walking is My Fitness Heaven' post. Last year was a little hectic for me, so not too much Nordic Walking unfortunately, but this year it's back with vigour.
Since my last Nordic Walking blog post, I added one additional piece of equipment, in the form of a Home Versaclimber - which gets a full day's worth of exercise done in circa 30 minutes. It is very complementary to the Nordic Walking - being low impact (i.e. minimal strain on joints and ligaments) as well as a total / full-body workout. With Nordic Walking you are mostly pushing away and down with your arms, on the Versaclimber you are pulling up, as if scaling a particularly steep slope / cliff-face. I usually do Nordic Walking and Versaclimbing on alternate days.
It is quite remarkable how little my core kit for Nordic Walking has evolved, I've only changed out the gloves - for ones with touchscreen ability, and my iPhone is obviously the current model (6 Plus if you must know). Mostly as per the above visual (Note discrepancies with scale!) my current kit has remained largely unchanged for five years (bar wearing out a few pairs of Salomon trainers of course):

Nordic Walking Gear
From Top to Bottom:

Sticks!: Leki Carbon Traveller Pro - Still brilliant, lightweight yet incredibly strong with smart shark trigger release, although I go through possibly too many rubber powergrip pads (as many as half a dozen in a good year / roughly every other month)

Headphones: Sennheiser MM 100 - Lightweight, bluetooth, neckband-style, great sound quality, supremely comfortable, leak just enough noise for you to be aware of your immediate environment (cars and cyclists)

Music Box!: 128GB iPhone 6 Plus - mostly filled with music, but serves other roles too - such as pace / distance / step monitoring / maps etc.

Shades: Rudy Project Magster - Lightweight, photochromatic, perfect fit, keep out various airborne contaminants as well as sunlight

Hooded Jacket: Paramo Limited Edition Halcon (Navy) (I have both versions) - All-Conditions, weatherproof, breathable marvel of a jacket, stands up to pretty much everything bar the most excessive and

...

Add Comments
|
permalink
|
email this
|

|





29 Jan 2015 11:38 AM

Popular

Comments

Profile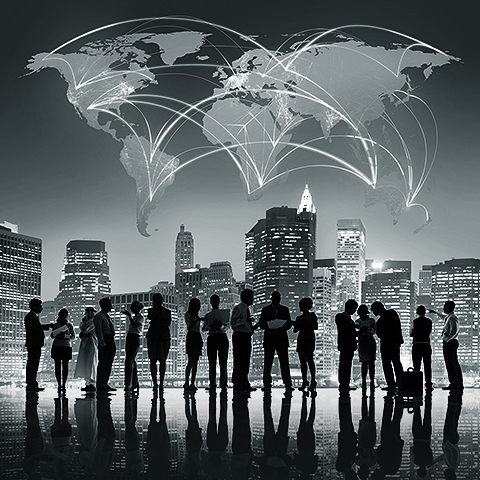 A recent article on the Media Briefing quotes chief digital officer Alceo Rapagna of Italy's RCS Media Group, who states that traditional sources of revenue are still shrinking and likely to continue to dwindle. RCS Media Group is already diversified into TV, newspapers, magazines and book publishing, yet this is still not considered sufficient to safeguard the group's future.

For me a great counter-point is the growth of alternative media services such a Vice, Newsy, Buzzfeed and even Yahoo's twice daily 'News Digest' app. The ongoing international success of Buzzfeed certainly should not be ignored. Publishers are having to think increasingly smarter, not only in how they create / source their content, but really how it is contextualised, packaged and delivered. Social Media sharing is proving to be increasingly important, and the high number of shares Buzzfeed continues to get is causing consternation for most mainstream media owners.

YouTube is still a runaway video media success, and even though many don't consider its core mechanic, most of the high volume traffic is largely down to crowd-sourced content. I have always advocated the view that self-fuelling crowd-sourced media outlets were the future of much of publishing. Think of fanzines which are almost entirely populated by their membership. There is still a need for some degree of editorial control - in how best to organise, package, display and deliver said content, but far less needs to be actually originated in-house as such. If you want to continually keep things fresh and interesting, it's as well that you tap into what's happening organically and virally.

Buzzfeed and Daily Mail have shown just how international an appeal content can have - on my Facebook feed, I get the same articles being shared and liked again-and-again over a period of several years, translated and transmogrified across different mediums and re-shared, re-distributed and liked and promoted all over again.

The digital / mobile world is a truly international medium, I have friends in all continents, and follow them, as well as all manner of artists, celebrities and opinion-leaders across languages, international boundaries and time-zones. I have long protested the ridiculousness of staggered releases of media - whether digital or printed

...

Add Comments
|
permalink
|
email this
|

|





23 Jan 2015 12:05 PM

Popular

Comments

Profile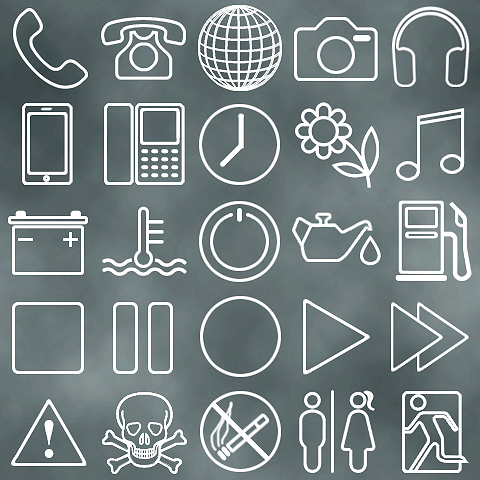 Hieroglyphs, Pictograms and Insignia have been with us in some form from the earliest of our sapient ancestors, as featured in some of the earliest recorded cave paintings. They are an essential part of communication, used for marking territory and in the running of this modern world. We encounter them as a sometimes subtle, though typically an overt and constant barrage of marks, instructions, labels and alerts.

A cursory glance over the above sets of icons reveals a multitude of squares, rectangles and triangles alongside some slightly more abstract and curved forms. There is a spine of circles straight down the middle, and the icons are arranged in rows of themed families.

One of the most ubiquitous encounters you have with icons is on the home screen of your smartphone, where pretty much all smartphones now use a nigh identical set of symbols to represent the key functions. The two top rows above represent icons typically found on smartphones with juxtaposition between modern and traditional symbols as well as using variations to serve the same purpose while achieving subtle differentiation.

Row 3 should be familiar to all car owners, but hopefully not seen that often - bar the On-switch. The penultimate row has roots in the old reel-to-reel tape decks of the 1920's, and should be obvious to anyone who has ever operated a cassette player, CD player or DVD player. The final row features common public signage which should be part of most people's daily lives.

Pretty much all shapes convey some inherent meaning, the earliest written languages were based on pictograms. Most shapes have multiple meanings, even on occasion contrary ones. The best symbols are those instantly recognisable as stand-alone icons, many more though need a specific context or sequence to convey their function. Certain well-known symbols can even be co-opted and corrupted, as was the case with the Gammadion Cross / Swastika which was a sacred symbol for auspiciousness in Hinduism used for a few thousand years before the Nazis got their hands on it.

When we design brandmarks, we are always looking to convey meaning and inherent values in the symbols we choose, something that can be instantly recognised and has the right sort of traction with the intended target audience. Symbols form a significant part of a larger visual

...

Add Comments
|
permalink
|
email this
|

|


| | |
| --- | --- |
| Found: 464 Displaying: 1-20 | |

Subscribe to feed

Subscribe by email
Recent Visitors